For Sale: 40 Years of Vinyl Singles That Topped the British Charts
Tim Claydon collected each and every No. 1 record released between 1952 and 1992.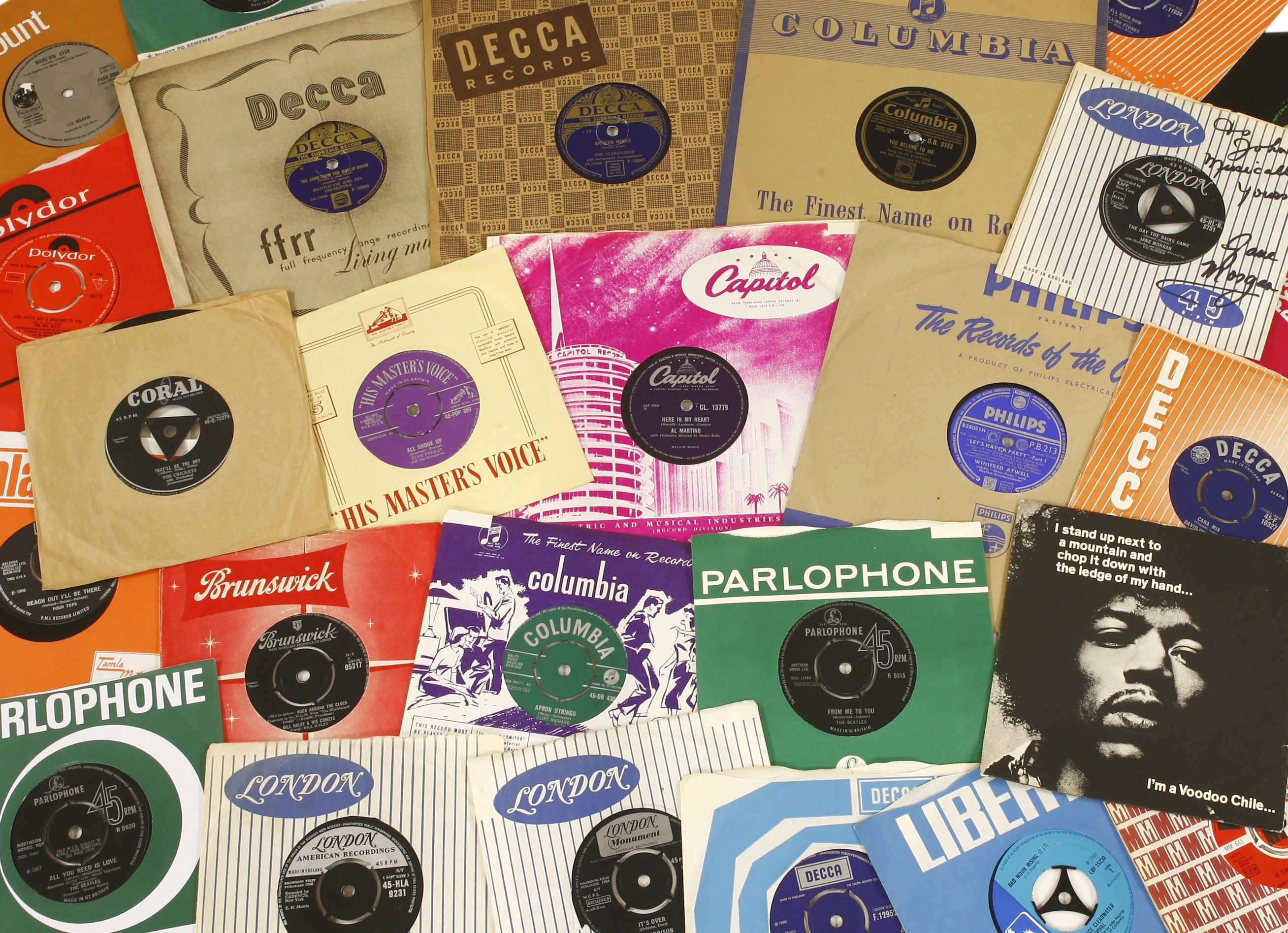 Tim Claydon acquired his first vinyl single—"She Loves You," by the Beatles—in 1963, when he was just three years old.
The purchase kicked off a lifetime of voracious vinyl-collecting, and Claydon can still recall the most minute details from that auspicious day in Maldon, in southeastern England. He remembers walking to Woolworths on High Street with his grandmother, and watching the vendor slip the vinyl into its brown paper packaging. "I can even smell it now," he says, more than half a century later.
Next week, Claydon, 59, will part ways with a vinyl collection four decades in the making: 684 singles released between 1952 and 1992, representing every single that reached the No. 1 spot on the U.K.'s New Musical Express (NME) chart during that time. Part of Sworders's inaugural Into the Groove auction, Claydon's collection is expected to fetch between 20,000 and 30,000 British pounds (or $25,000 to $37,500 in the U.S.).
Claydon stuck to that 40-year period because, during that time, NME's singles chart only counted vinyl sales. Before November 1952, the popular music charts also factored in sheet music sales; after December 1992, NME began counting sales numbers for additional formats such as cassette tapes (followed by CDs, downloads, and now video streams).
Claydon's collection, then, begins with Al Martino's "Here in My Heart" and ends with Whitney Houston's version of "I Will Always Love You," which topped the chart for 10 weeks. (The song was originally written by Dolly Parton. Houston's version is still the highest-selling single ever released by a female recording artist.) In between those bookends lies a comprehensive history of modern popular music in the U.K., from Frank Sinatra to the Clash, Elvis to Madonna, the Beatles to Boyz II Men.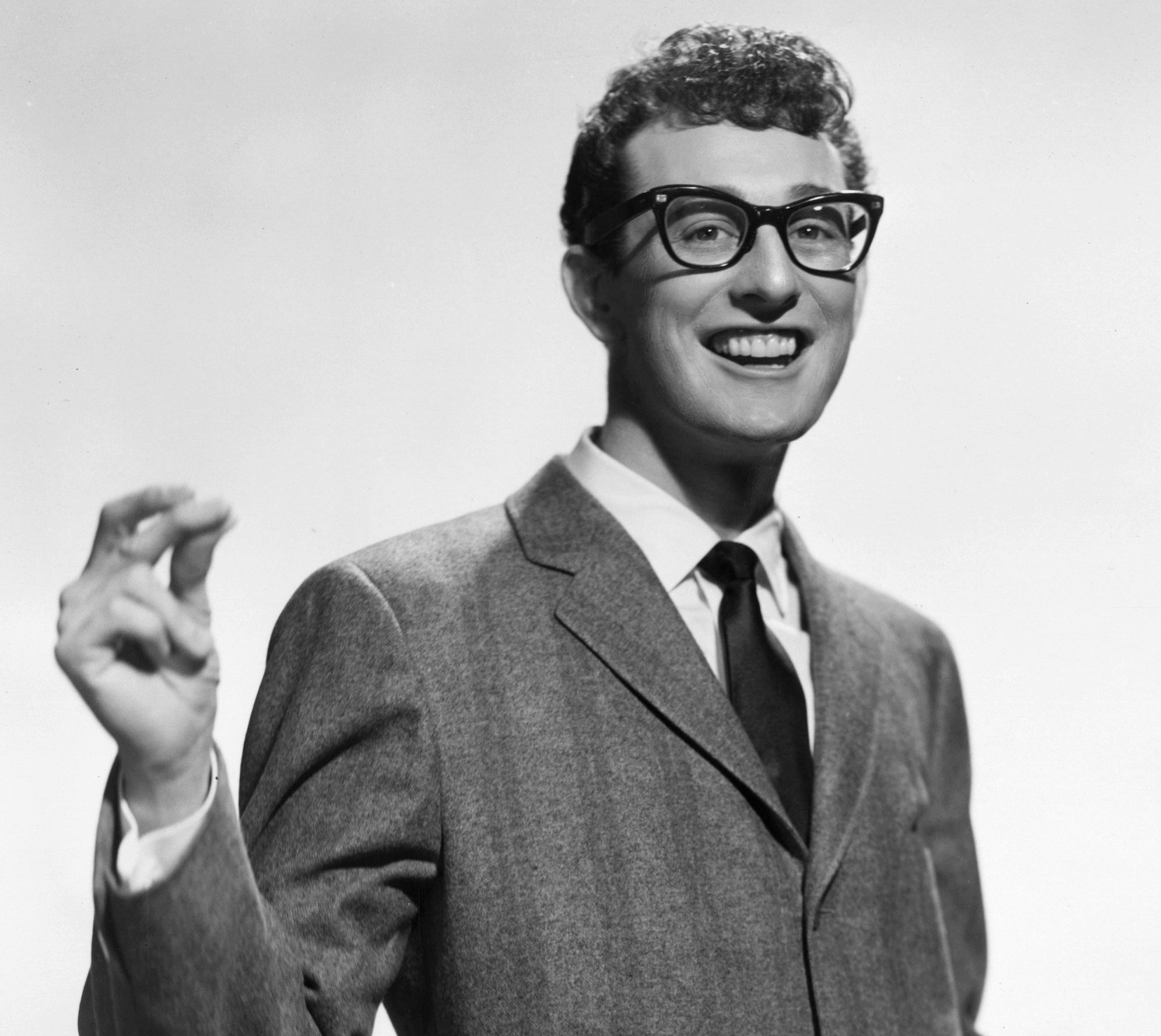 Though Claydon insists that he sees the collection as one singular entity—indeed, many of the records have never been opened—a few titles do stand out to him, for different reasons. If he had to pick a favorite, he says, it'd be 1957's "That'll Be the Day," by the Crickets, Buddy Holly's band. Without Holly, Claydon says, it's hard to imagine that the Beatles or the Rolling Stones would have ever existed. In other words, the single is a direct precursor to much of what follows in the collection.
Another standout for Claydon is the Johnston Brothers's 1955 hit "Hernando's Hideaway." Aside from the copy he bought online, Claydon says he has never been able to locate a single additional unit of that record. Finally, there's Blondie's "Sunday Girl," from 1979. That one brings Claydon back to memories of his then-girlfriend—herself a big Blondie fan with whom he saw the band in concert.
Other titles are distinguished by their physical form, documenting changes not so much in musical style as in manufacturing. The oldest entries in the collection, for example, are made of shellac (rather than polyvinyl chloride) and play at 78 revolutions per minute (rpm). Claydon's collection includes the first No. 1 single to play at 45 rpm (1954's "Cara Mia," by David Whitfield); the first 12-inch No. 1 (1978's "Rivers of Babylon," by Boney M); and the first No. 1 single pressed in color (1979's "Message in a Bottle," by the Police); among other firsts.
Claydon, a former racehorse breeder, says he owns some 14,000 vinyl LPs outside of this singles collection—all representing the jazz-funk genre he fell in love with as a DJ in the late 1970s. He still opts to buy new music—he's particularly fond of Bruno Mars—on vinyl, as he considers other physical media like CDs "too clinical," and lacking in "atmosphere."
Lucky for them, 684 new records may have just found some space in Claydon's home.