The Little Death of the Adult Movie Theater
The final erotic cinema in Paris is closing its doors after over 40 years.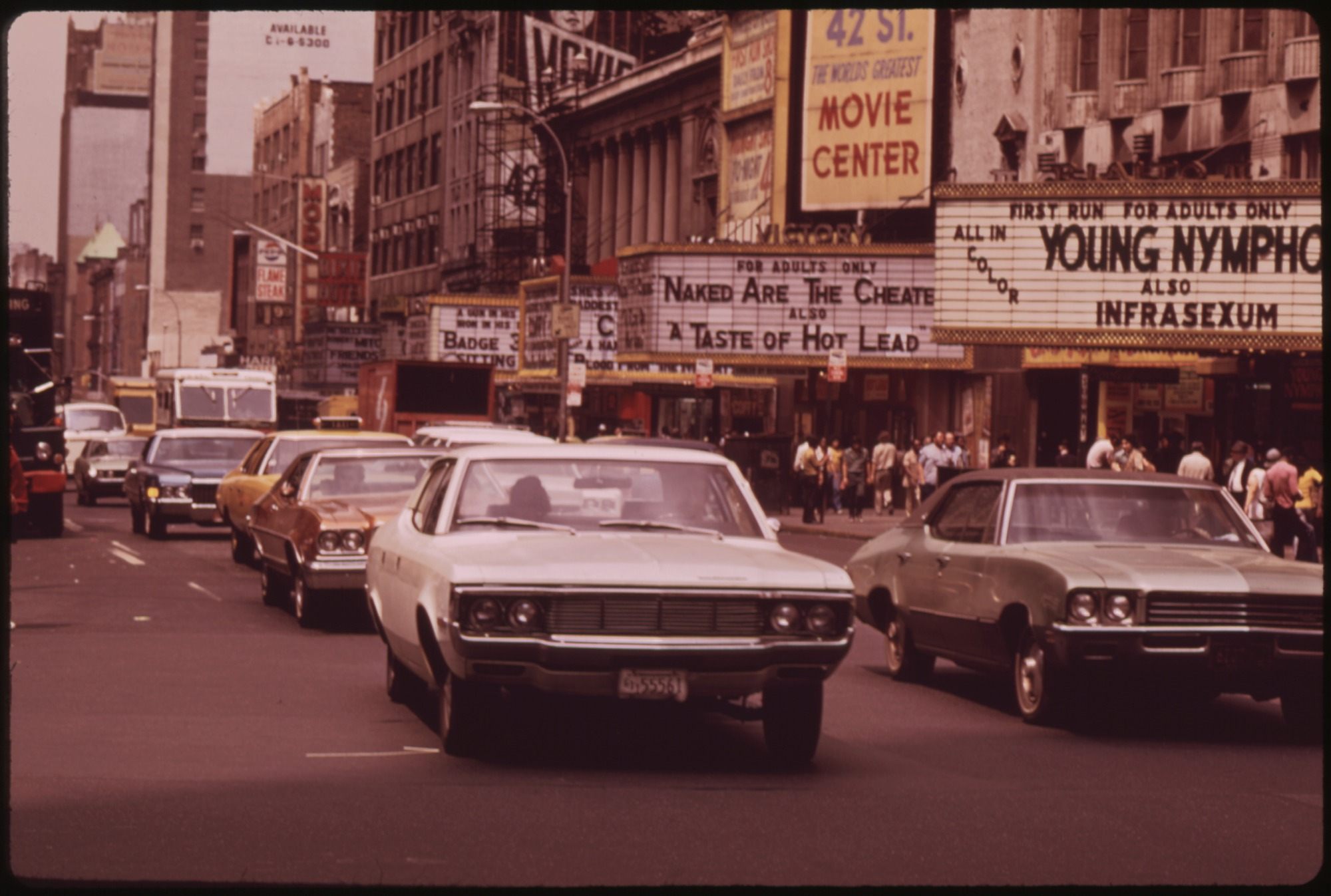 The mustaches and the gender-indifferent hot pants, the suntan lotion and the sex communes: In the 1970s, the cult of sexual openness found its logical endpoint—in the adult movie theater, its sleazy, late-stage temple. Today these theaters, which once even enjoyed a brief moment of wide popularity, are all but gone. The final one in Paris, "Le Beverley," is set to close at the end of this year, reports Le Parisien, with the retirement of its 74-year-old owner, Maurice Laroche. Laroche bought the theater in 1993, after having spent a decade as its manager. Of his long tenure, he told the paper: "I didn't notice the time passing, as coming to work was such a pleasure …"
In the mid-1970s, Le Beverley was one of 44 of adult cinemas in Paris and 110 nationwide, serving many thousands of customers each month. Laroche remembers a golden age, when 20 theaters competed for business in the immediate area, between the Place de la République and the Place d'Opéra. But today, 600 visits means a good week, he said. Still, seven days a week, from midday to 9 p.m., the theater opens its doors and welcomes clients to sit in its red pleather seats. Late-night screenings on Thursdays and Saturdays are exclusively for couples, with no single men allowed. Laroche is proud of a bill of fare that he says includes everything from vintage pornography to the very latest the industry has to offer. There's no list online of current or upcoming screenings, but it appears to be a well-curated menu of smut.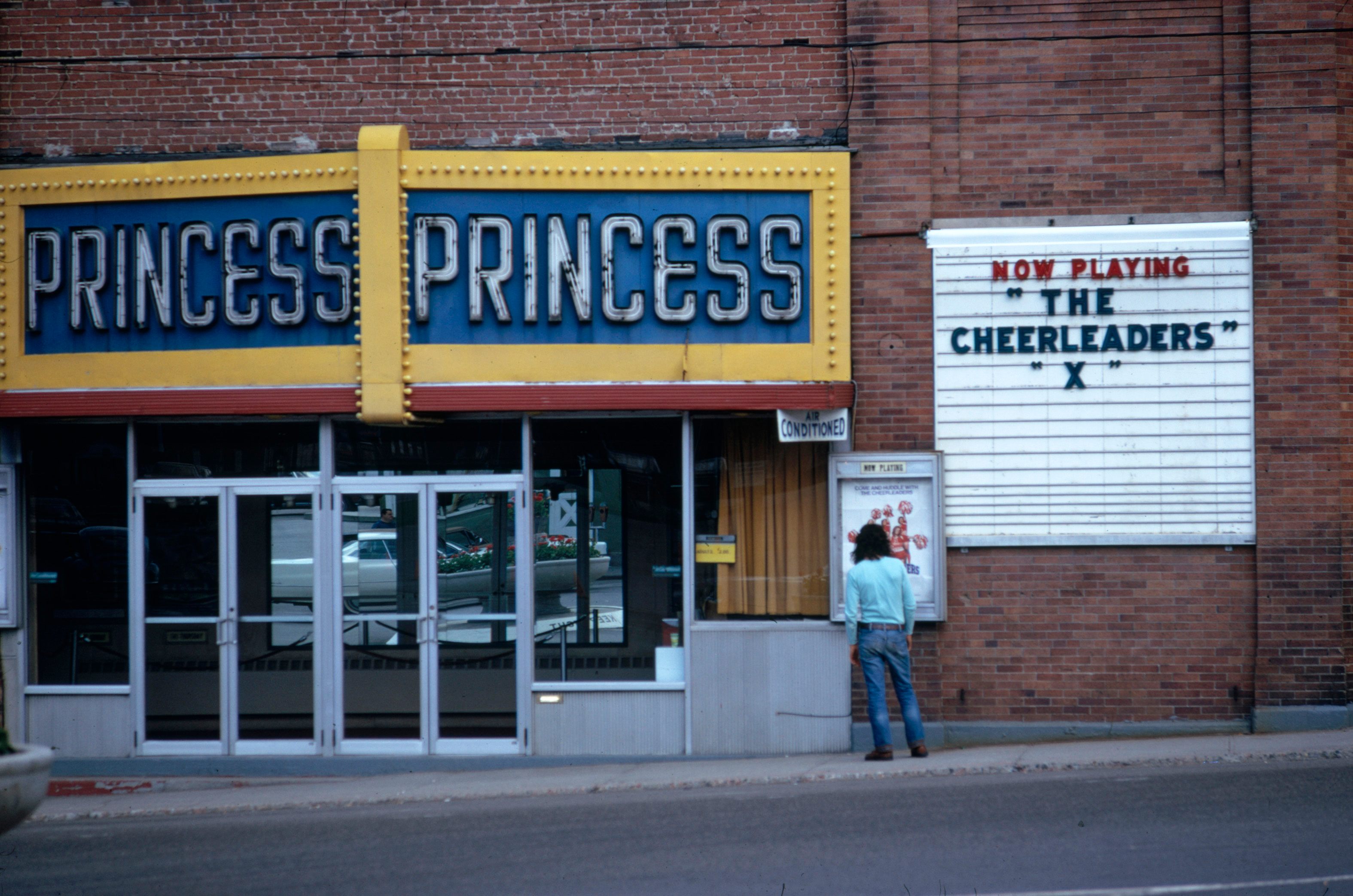 The theater's website explains that its customers usually fall into one of two age groups—younger people, between 20 and 40, and those over the age of 60, many of whom have been visiting these cinemas since they were young adults. It notes, tartly, without further explanation: "People aged between 45 and 59 are welcome at Le Beverley. But they should be aware that, for a large number of our regulars, an open mind is far more important and attractive than a striking physique. And anyone who makes too much of a fuss will most likely find themselves all alone in the theater."
At the time of Le Beverley's heyday, there were more than 750 similar establishments scattered across the United States. In Times Square, 96 "sex-oriented" businesses jostled for space and jockeyed for customers. But everything changed in the following decade, when local municipalities, with the backing of the U.S. Supreme Court, began enacting regulations to push adult establishments away from schools, parks, churches, and residences. And in New York, as the HIV/AIDS epidemic spread and Times Square was reborn as a tourist destination, authorities clamped down on establishments where "risky sexual activities" were said to take place. Gay theater The Adonis, for example, on Eighth Avenue between 43rd and 44th Streets, was closed by the Department of Health in January 1994. In the years since, an embarrassment of online riches have laid low many of the remaining establishments. The city now has just one, deep in Brooklyn's Midwood. ("I've never come across such a welcoming and exotic theater," wrote one recent reviewer.)
For a time it seemed that London would attempt to revive the tradition, but the beacon was almost immediately extinguished. Sandwiched between a school and a church, "The Office," in the East End, wasn't likely to last very long. Opened in September 2016, it was closed down within weeks by its shocked landlord and local council. Some things, it seems, are best left to the 1970s.