The Denver Airport Has the Best Public Service Announcements Ever
Conspiracy or construction?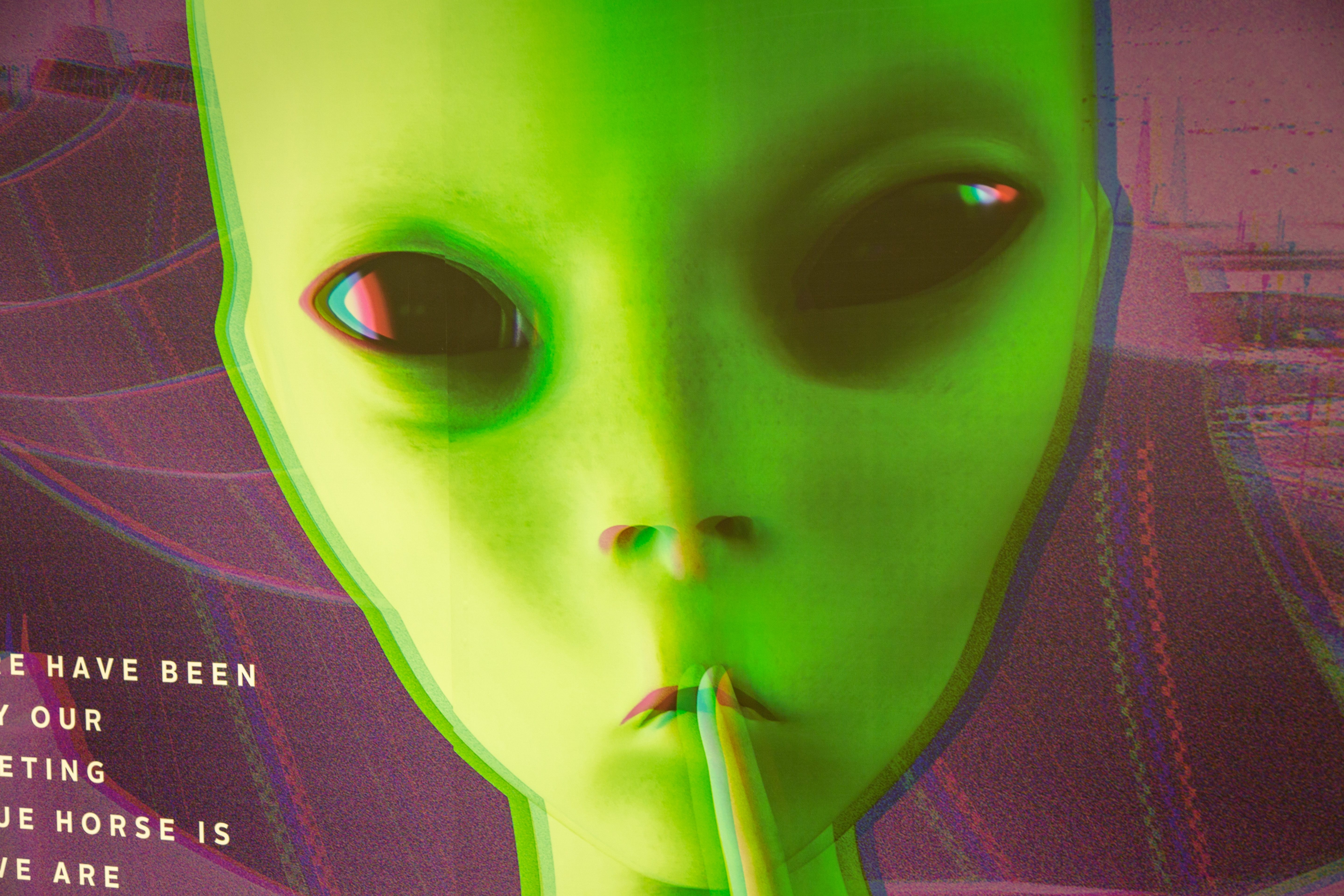 If, like Twitter user Destiny., you are traveling through the Denver International Airport in the near future, you may notice something strange.
Which may not come as a surprise. DIA is known as a place that has some suspect features. There's Blucifer, the apocalyptic horse that stands outside. There are the gargoyles in the baggage claim area. There's the cornerstone covered with Masonic symbols.
Some conspiracy theorists believe the airport's secrets go even deeper—to a network of underground tunnels, perhaps even a whole buried city, occupied by aliens and/or lizard people.
Giant posters now plastered all over the airport hint at what might be going on.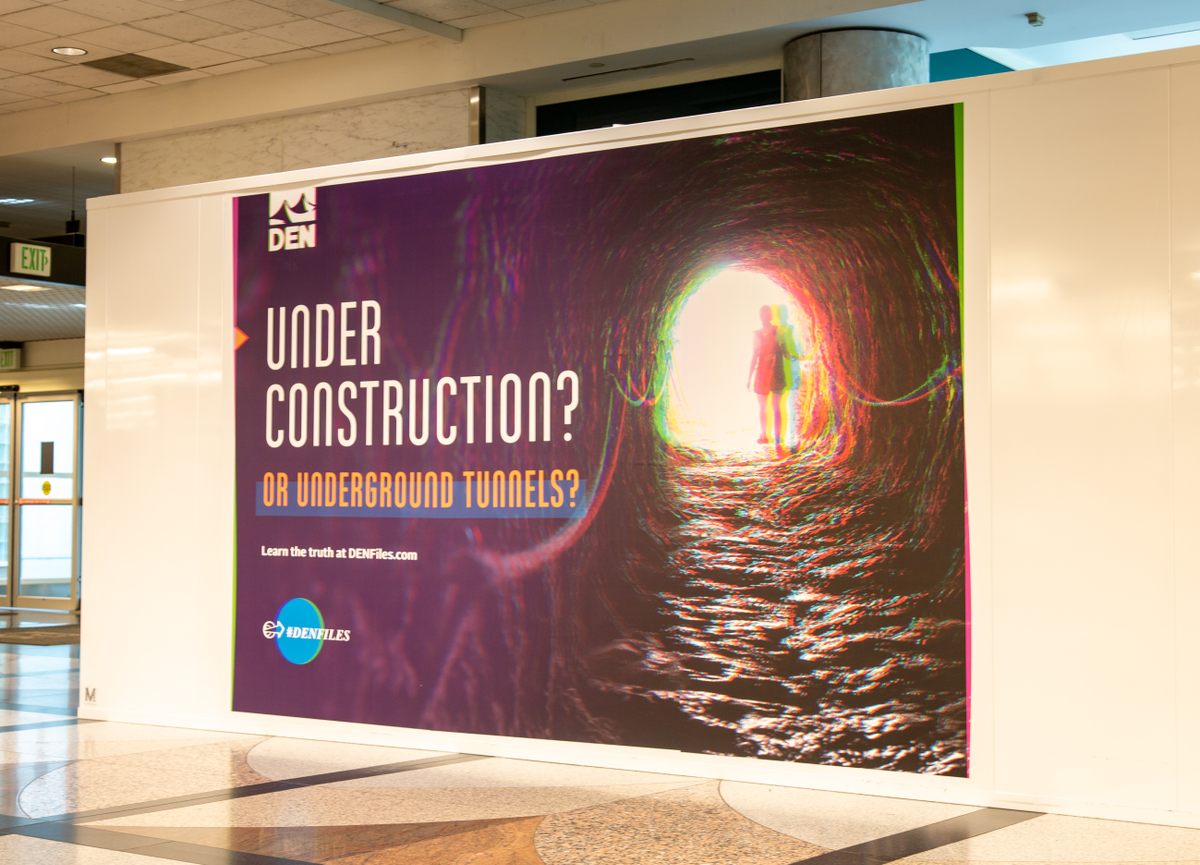 "What are we doing?" one asks. Could it be… building an Illuminati headquarters? Remodeling the lizard people's lair? Or perhaps adding new restaurants?
Emily Williams, an airport spokesperson, claims they're renovating neither underground tunnels nor lizard lairs right now. "Passengers and visitors can determine for themselves if it is construction or a cover up," she wrote in an email to Atlas Obscura.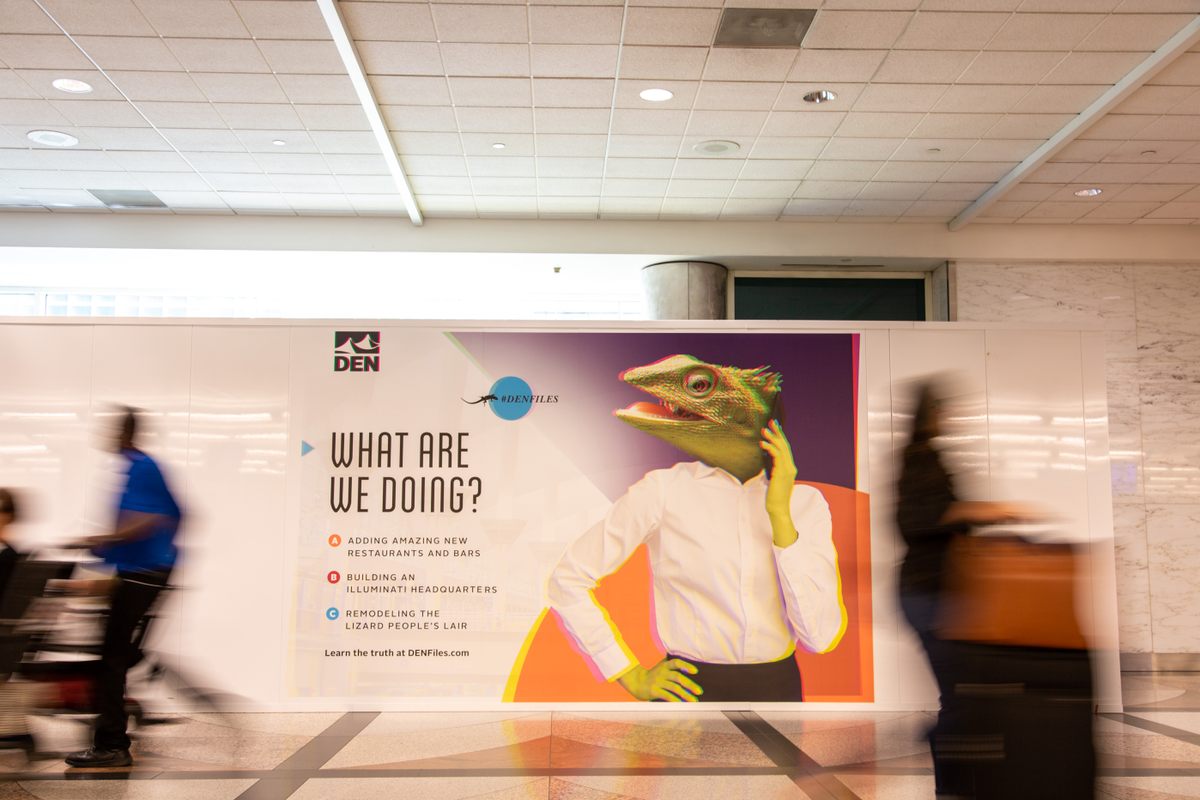 The posters went up on Friday, August 31, 2018, as part of a marketing campaign around the airport's renovation of its "Great Hall." The implication, as the airport's "DenFiles" site suggests, is that the aliens, gargoyles, and lizard people on the posters are a joke, and that of course the blank walls all over the airport are hiding a totally normal, not-at-all-strange remodeling project.
But of course that's what the lizard people would want you to think.