Inside England's Accidental Cat Pub
Feline fans flock to the Bag of Nails, to the surprise of the owner.
It is obvious from the outside that the Bag of Nails is no ordinary pub. Two sleeping cats are visible, curled up on the windowsill, and a big sign warns visitors that no dogs are allowed, due to "pub kittens in training." Inside, standing at the bar and ordering a drink, I am watched by one cat slinking along the bar, another half-dozing in an empty tonic box, and two more on a bench and a chair behind me.
The Bag of Nails pub, by the Floating Harbour in Bristol, England, is commonly known as "Bristol's Cat Pub." But landlord Luke Daniels would like to make clear that this is a pub with cats, not a cat pub. He rejects any comparison to cat cafés, the trendy coffee joints where in-house felines are the main attraction. He maintains that the pub's main attractions are the decent pints he pulls, his superb collection of vinyl records, and numerous board games available to patrons. The cats, he says, just happen to live there.
Daniels is a typically Bristolian character, and the interior of his pub is just as outspoken as he is. On one column, a famous handwritten sign is covered in rules such as "Racists, etc can just sod off!" and "If you don't like Johnny Cash, shut up or go away." He's equally proud to be a pub landlord, cat lover, and the owner of an impressive beard. (Together with earning the moniker of Cat Pub, the Bag of Nails also won the title of 'Beard Friendly Pub of the Year' in 2016.)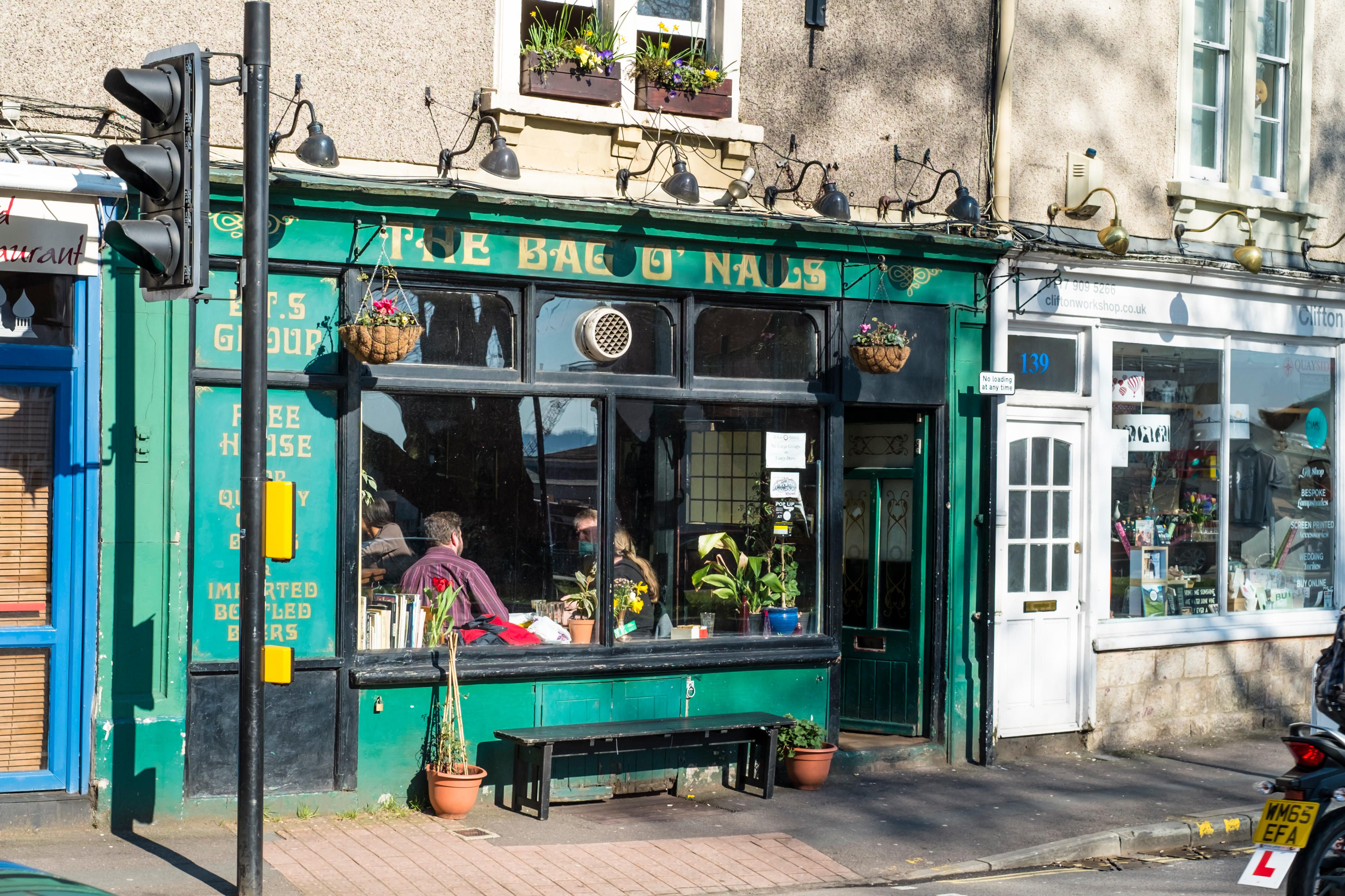 The pub's cats, a mostly-tabby pride of 15, are all Daniels's pets. Daniels explains that each and every cat was born in the pub, and all descend from Malcolm, a British short-haired silver tabby, and a black female called Beresford. But this isn't an ancient ancestry. As he explains the lineage, Malcolm, the nine-year old head of the family, happens to stroll past. Unlike some of his offspring, he completely ignores my pathetic efforts to attract his attention.
Daniels explains that he adopted Malcolm the week he took over the pub, in 2011. "At some stage there were 24 cats, including six kittens, wreaking havoc across the entire pub, and it got a bit much," Daniels admits. "However much I love them, I had to give some away to friends." Now the count is down to 15 felines, all spayed and neutered to avoid the numbers getting out of hand again.
But there are still cats pretty much everywhere you look, from Solarize, who simply loves attention and being petted, to the slightly chunky, disdainful Sally. Daniels shows me the picture made by a cat-loving regular, consisting of portraits of each cat framed in rhinestones.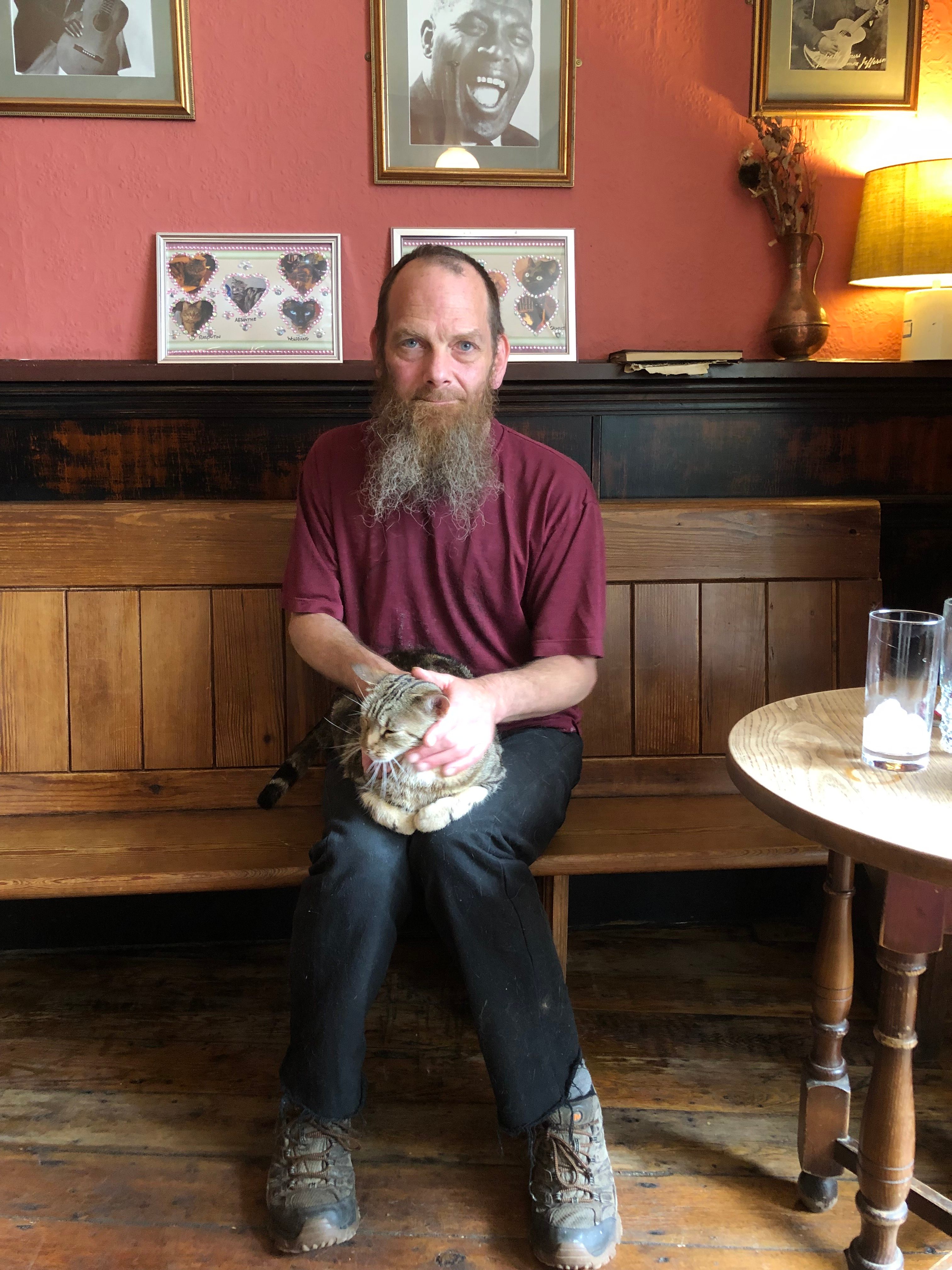 Daniels jokingly despairs at the thought of his pub being more famous for the cats than the beer, but it's true that the Bag of Nails does have a passing similarity to a cat cafe. The cats wander freely as they please. There are some who curl up on any guest's lap without being asked, others ignore every feeble attempt made to call them over, while yet others are shy and slink off upstairs where Daniels currently lives. (For those wondering: the pub does not serve food, and has no kitchen, so it doesn't fall afoul of any health and food regulations.)
With Daniels's reluctant acceptance, the fame of Bristol's Cat Pub has spread far and wide, helped along by gushing write-ups online. There is no doubt that the four-legged residents of the pub are a big draw for those who love both whiskers and whisky.
But then came the COVID-19 pandemic. Many British pubs, the Bag of Nails included, stayed closed for more than a year because of lockdown restrictions. "It has been a hard 14 months, with barely any income but bills still having to be paid," Daniels says. This April, he had to resort to crowdfunding to keep his pub and the cats alive.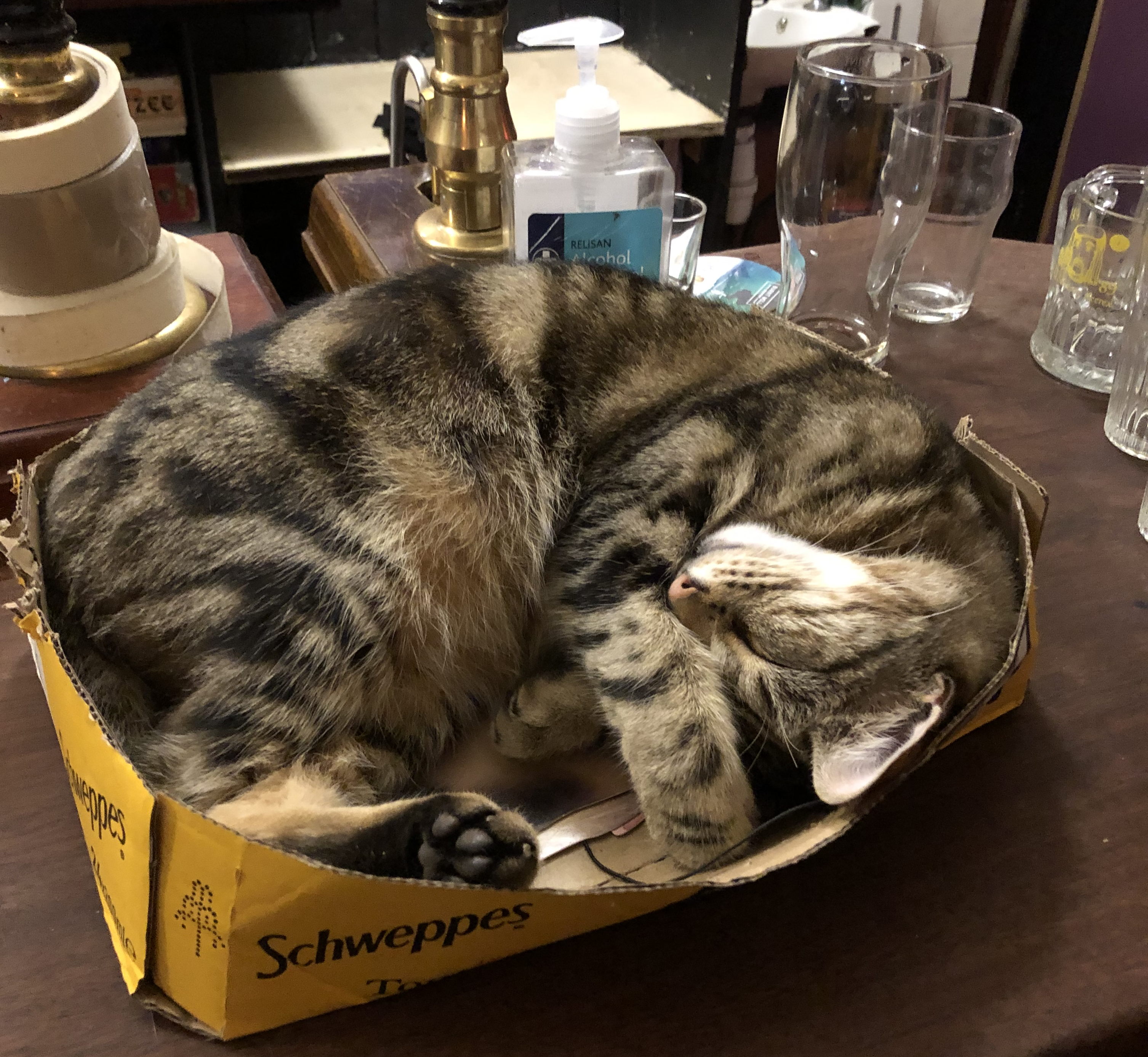 To his shock, patrons from Bristol and beyond rallied to the rescue, raising more than £20,000 in a matter of days. "I am so grateful to the public for donating," Daniels says feelingly. "I managed to pay the rent for the first time in a year." Not only could he feed the cats and pay their vet bills, but he even had enough money to redecorate.
With pubs in England reopening for business this spring, the Bag of Nails and its resident felines are ready for visitors once more. Christina, a visitor to Bristol, sidles up to Sally the cat while sipping a pale ale. "I love the pub's atmosphere, the music, and especially the board games," she says. An answer that Daniels would be happy to hear. Yet Christina then goes on to confide her real reason for visiting. "I came," she says, "for the cats."
Gastro Obscura covers the world's most wondrous food and drink.
Sign up for our email, delivered twice a week.