The 7 Best Travel Books for Summer Road Trips
From David Grann's trek into the Amazon rainforest to explorer Craig Child's tour through Ice Age America.
With schools out and adventures to be had, summer seems to be the quintessential travel season. Whether you're trekking through the Valley of the Assassins in Iran or conducting a world tour of mini golf courses, summer invites us to hit the road, skies, and seas in search of unknown places. And we're sure you're searching for a book to take with you on the journey—or inspire your next one! To help, Atlas Obscura compiled this list of some of the best travel books to take on the road.
by David Grann
In the first decades of the early 20th century, British explorer Percy Fawcett made seven trips into the Amazon rainforest. During those travels, Fawcett became increasingly obsessed with the long-fabled El Dorado— and convinced he'd found evidence of an ancient, glittering city he called "Zed" or "Z." His obsession ended in tragedy in 1924 when he trekked into the forest and disappeared along with the rest of the expedition. In 1925, Fawcett, still missing, was declared dead. Almost a century later, writer David Grann set out to discover what exactly happened to Fawcett and his doomed party. Weaving together his own travels in the Amazon, Grann reflects on what drives us to explore the unknown in this classic adventure tale—a favorite of Atlas Obscura cofounder, Dylan Thuras.
by Matt Goulding
Dive into Japan's extraordinary food culture in this innovative travel guide that weaves together history, culture, and centuries-old cooking traditions. Written by one of the cofounders of Roads & Kingdoms, the book explores everything from humble Kyoto noodle shops to Michelin-starred Tokyo restaurants. Part essay collection, part guidebook, part history lesson, this book isn't to be missed for anyone who wants to learn more about Japanese cuisine and culture.
by Victoria Finlay
When visiting a textile exhibit in Bath, England, writer Victoria Finlay and her mother see a crimson and scarlet patchwork quilt a widow made shortly after the death of her husband. "We should do that," her mother whispers. A few months later, Finlay's mother dies. Then, shortly after, her father dies. What follows is a story of grief and recovery told through the secret histories of textiles, from the way Viking Norns used threads to tell someone's destiny to how an Indian fabric pattern became forever linked with a Scottish town.
by Joshua Foer, Dylan Thuras, Ella Morton, and Cecily Wong
This boxed set packs a wondrous double dose of inspiring adventures. The two New York Times bestsellers transport you to little-traveled corners of the world, from Shackleton's Antarctic Hut to Turkmenistan's fiery crater, the Gates of Hell, as well as to unique foods and delicious culinary traditions, from Uganda's rolex (aka "roll eggs") to Colombia's boiled hot dogs with pineapple salsa.
by Craig Childs
Some 35,700 years ago, humans crossed into an unknown, uninhabited land: a bridge that connected their Siberian homeland with Alaska. When we learn the tidbit in school, we aren't asked to imagine the hardships those early explorers must've endured. They were walking into a dangerous land full of saber-toothed cats, giant bears, and ground sloths as big as elephants. Many wouldn't survive. Author and wilderness guide Craig Childs retraces the most likely routes these early human wanderers would've taken as the traveled into the Americas. Weaving together personal narrative with science and history, he tells a different kind of road trip story—one that uncovers the humanity and resilience of North America's first people.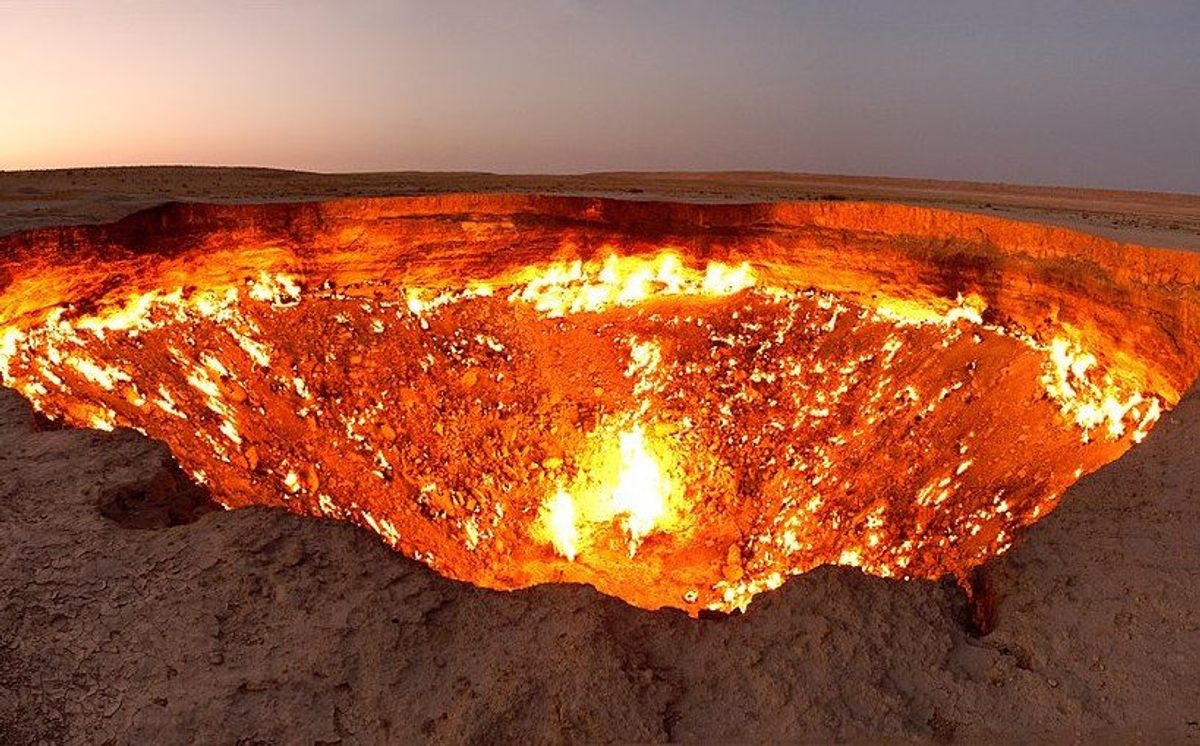 by Sarah Vowell
This very well might be the funniest book about dead presidents. With her trademark wit and historical know-how, writer and This American Life editor Sarah Vowell travels across the United States to sites of political bloodshed. She dives into the assassinations of Abraham Lincoln, James A. Garfield, and William McKinley, exposing how politics, history, and tourism have capitalized on some of the country's most well-known tragedies.
by Noah Charney, with illustrations by Ivan Mitrevski
Nestled between the Julian Alps and the Adriatic Sea, Slovenia kind of has it all—from towering, snow-capped mountains to quaint, coastal cities. Written by Atlas Obscura course instructor and trip leader Noah Charney, Slovenology is part-guidebook, part-memoir, and the perfect companion to understand this little-known corner of Europe.
by Caitlin Doughty, with illustrations by Landis Blair
How do other cultures care for their dead? It's the guiding question behind mortician Caitlin Doughty's New York Times bestselling book. Doughty, a friend of Atlas Obscura, explores how different cultures respect and care for the dead, from skulls that grant wishes in Bolivia to elaborate 12-day funerals in Indonesia.
Each item is independently selected by our editorial staff. If you buy something through our links, Atlas Obscura may earn an affiliate commission.