Visit a Beard That Killed Its Owner
Over 450 years later, Hans Steininger's deadly facial hair is still on display.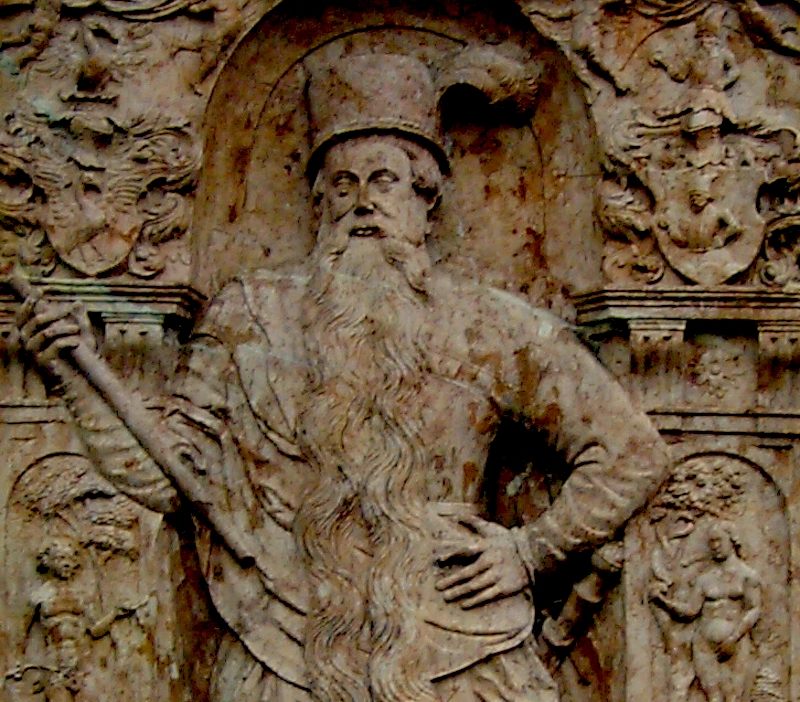 Among the epitaphs displayed on the side of St. Stephan's Church in the town of Braunau am Inn on the Austrian-German border, there is a large stone relief of a man with an unusually long beard stretching down past his feet. At first glance it might seem a bit outlandish, but it's a fitting monument to an important man who was killed by his own facial hair.
The likeness is that of Hans Steininger, a 16th-century burgomaster (town mayor) of Braunau am Inn, who's since become somewhat of a folk figure. Much about his life and role as a leader have not survived the centuries since his death, but his incredible beard, which is said to have been over four and a half feet long, looms large in the town's cultural memory.
Steininger was a popular mayor, serving multiple terms, but in 1567, he met an ignominious end. On September 28 of that year, there was a large fire in the town that caused a general panic. Steininger usually kept his prodigious beard hair rolled up and stuffed in a pocket, but during the commotion he was running around with it hanging free. In the midst of the chaos, he managed to step on his own beard, sending him tumbling down a flight of stairs and breaking his neck. Killed by his own beard.
The full-body illustration at the church shows Steininger's beard bifurcated into two scraggly strands, stretching down past his feet. And tucked away in the local district museum is the town's most hirsute artifact: the 450-year-old beard of Steininger.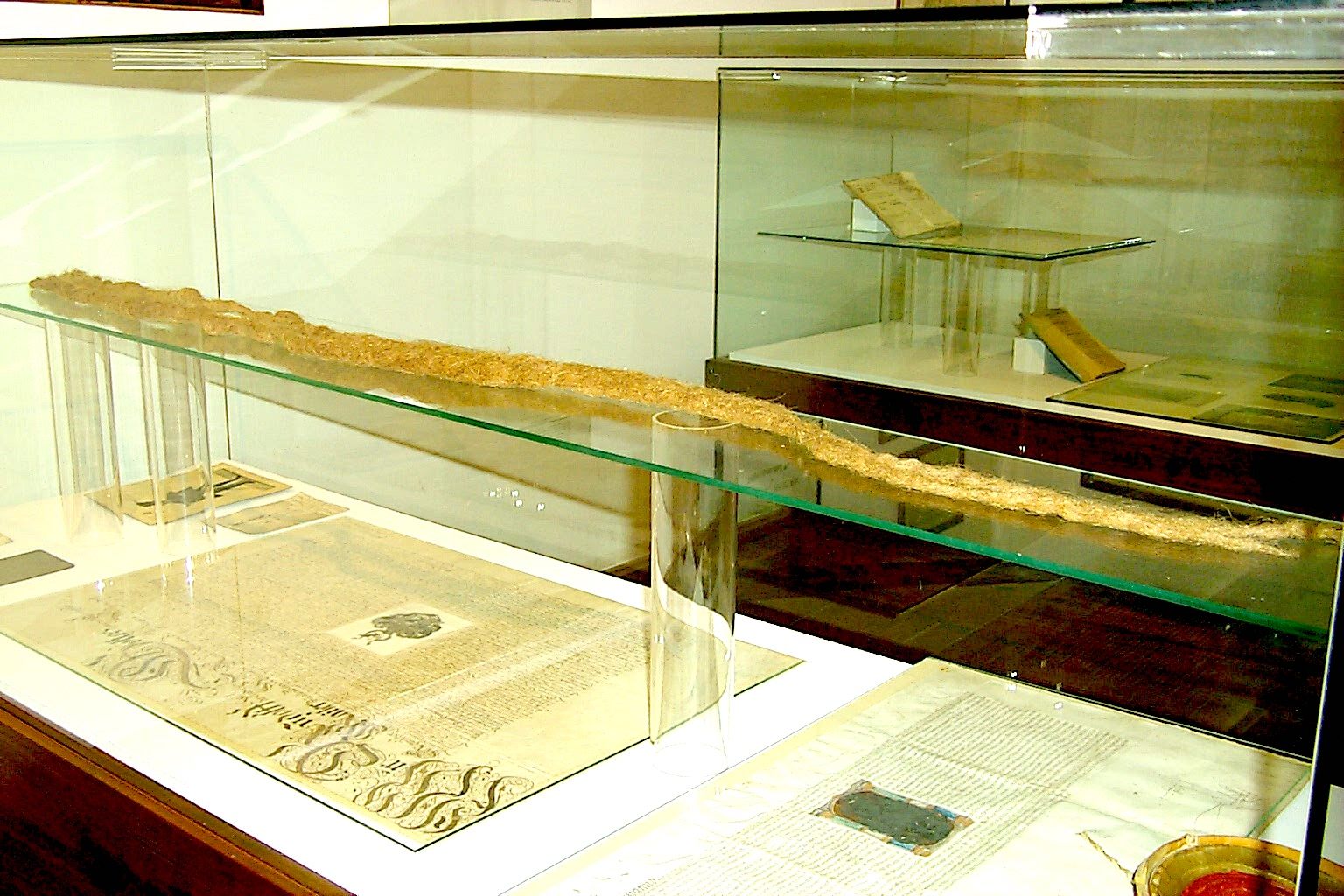 After his death, Steininger was honored with the aforementioned epitaph, but that's not all. Lest the years of work it must have taken for him to grow his beard be lost, the long length of facial hair was cut off and preserved separately, becoming an important town heirloom.
Over 450 years after Steininger's death, his beard survives, currently on display at the District Museum Herzogsburg in Branau. The artifact has since been authenticated and chemically preserved so that future generations can continue to appreciate this sensational local story.
Today, Braunau am Inn is most often remembered as the birthplace of Adolf Hitler, but for understandable reasons, the local tourism board seems more keen to celebrate the mayor who was killed by his own beard. There have even been tours of the city given by a Steininger reenactor decked out in a flowing fake beard. Hopefully no costume version will ever prove as deadly as the original.