The All-American Dairy Bar Still Thrives in Arkansas
The inspiration for Dairy Queen lives on in mom-and-pops across the state.
Few items on the menu at Betty's Old Fashion on East Hillsboro Street in El Dorado, Arkansas, ever exceed $10. The hand-packed burgers clock in at $3, while a dipped cone of soft serve is just $1.25. On Sundays, the lunch special of either chicken and dressing, a fried pork chop, or a hamburger steak on a plate heaped with fried okra, turnip greens, purple hull peas, gravy-doused creamed potatoes, cornbread, cake, and tea will set you back $9.88. Betty herself has been working at the roadside joint since she was nine years old in 1956. The place is such an institution that when the Highway Department threatened to demolish it, the local community rose up in rebellion.
Opened in 1936 under a different name, Betty's Old Fashion is the oldest of Arkansas's beloved dairy bars. Most of these roadside establishments date back to the 1950s, '60s, and '70s and remain relatively unchanged since then. All dairy bars still serve ice cream—usually soft serve, although hand-scooped is gaining ground—along with hamburgers, hot dogs, and other affordable, all-American fare. In their heyday, these mom-and-pop establishments were once sprinkled across the nation.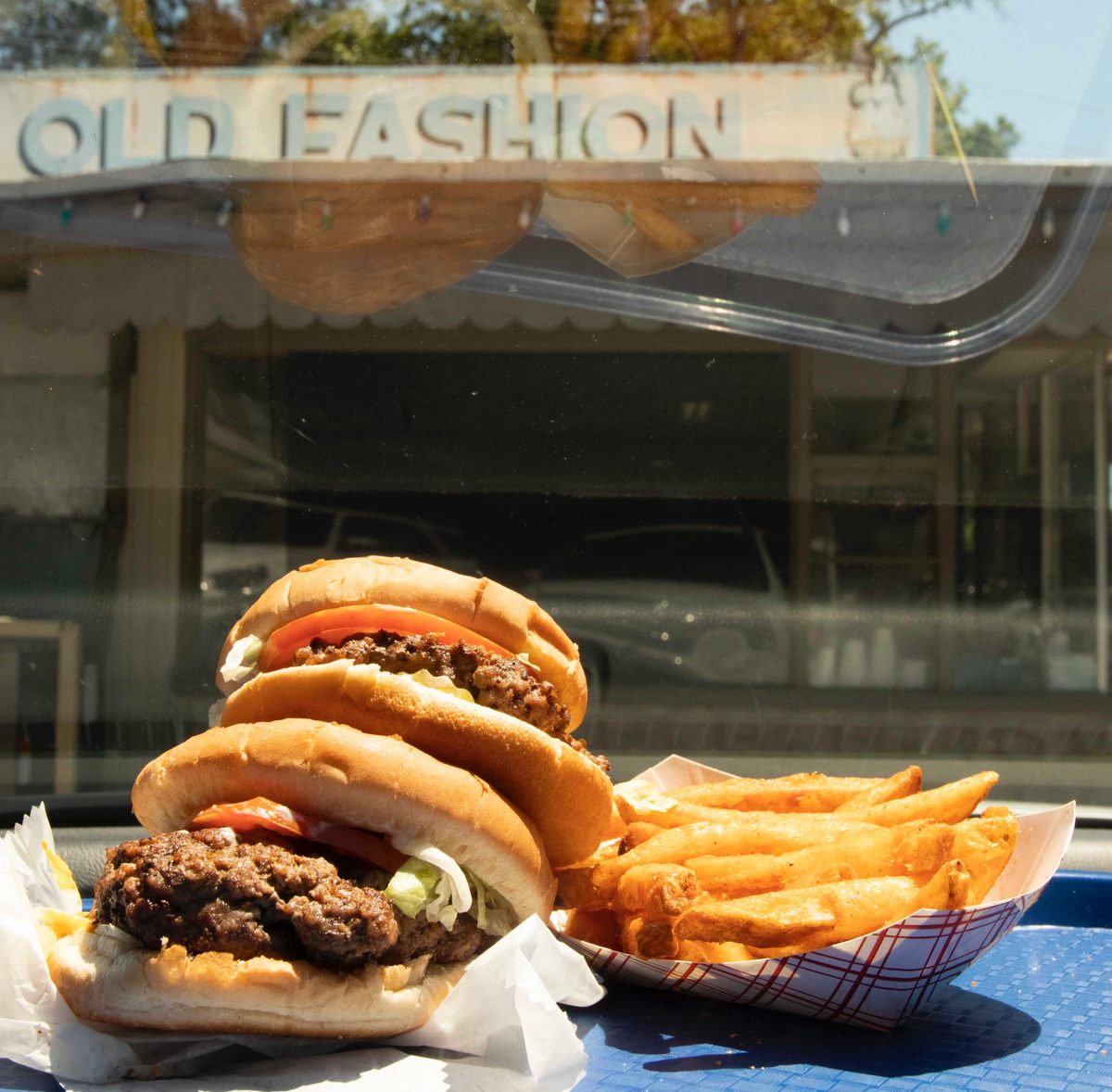 If the menu and concept looks familiar, that's probably because it served as the inspiration for Dairy Queen, a franchised version launched in 1940 in Joliet, Illinois. Over the years, many of these humble restaurants have shuttered as chains crept in and the Interstate diverted road traffic away from small communities. A few scattered stalwarts remain, such as Dairy Palace in Canton, Texas, or Frosty Mug in Wiggins, Mississippi. Yet while dairy bars have become an anomaly in most parts of the country, this piece of Americana is still going strong in Arkansas, which still boasts more than 90 of them.
"These are usually restaurants that have been around at least 50 years. You find them here and there, but not as densely concentrated as in Arkansas," says Kat Robinson, a food historian and author of Arkansas Dairy Bars: Neat Eats and Cool Treats. Virtually all of the dairy bars in Arkansas remain stubbornly impervious to changing culinary trends. Few have a functioning website, let alone a social media presence, yet business continues thanks to word-of-mouth and generations of local customers.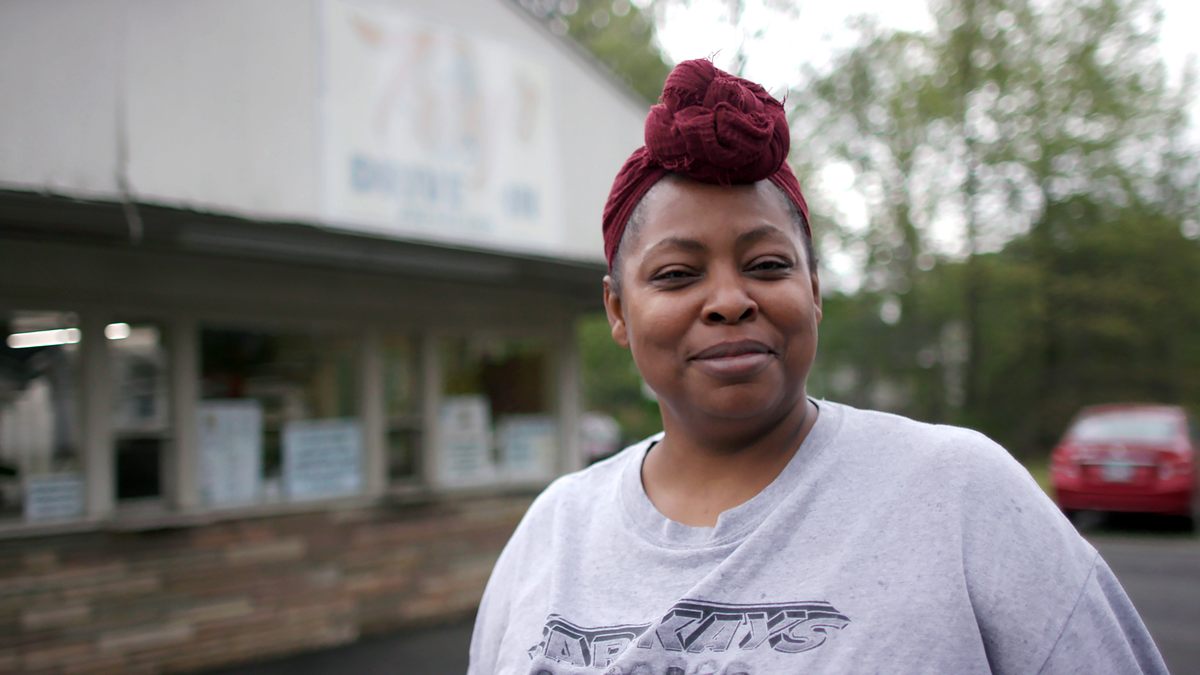 "Most of these places never ever advertise, unless it's in the back of a local high school yearbook, but people keep coming back because it's good, house-made food," Robinson says. "At most of these places, you can still feed a family of four for $20."
A self-described "lifetime Arkansawyer," Robinson averages around 30,000 miles on the road each year chronicling the food scene in her home state. For her 10th book, she spent 10 weeks on the road traveling to every single one of the state's dairy bars. It was a project that felt particularly important during the pandemic, because they took on a new relevance with social distancing. All dairy bars offer window service and the option to eat outside, making them a safer place for gathering at a time when indoor dining remained unthinkable.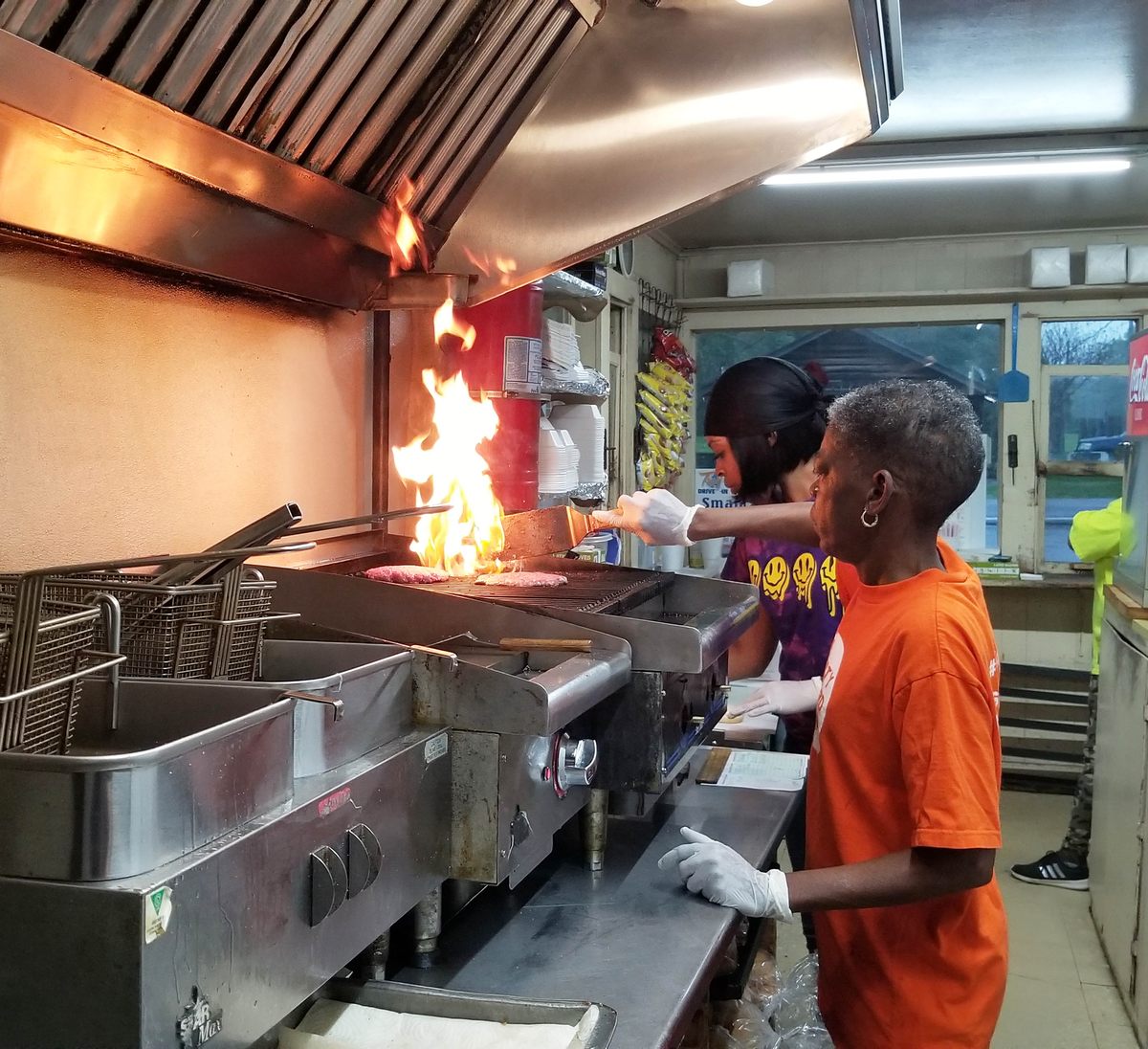 "When the pandemic hit, I stopped by Malvern, Arkansas, to see this old dairy bar," Robinson says. "I saw this crowd of people while I was drinking my caramel milkshake and I thought, this is the perfect restaurant for a pandemic. There's the nostalgia factor and you're not in anyone's space."
Dairy bars have always been de facto small town hubs, even in better times. According to Robinson, they can often be found near swimming holes or in farming communities. "It's popular in places where there's a swimming hole nearby or where if your clothes are dirty from farming or fishing, you don't need to go inside," Robinson says. In the summer, local sports teams and school groups can inevitably be found here, milkshakes in hand.
"These are places that are named after their owners or named after the local school mascot," Robinson says. "They are integral parts of their communities."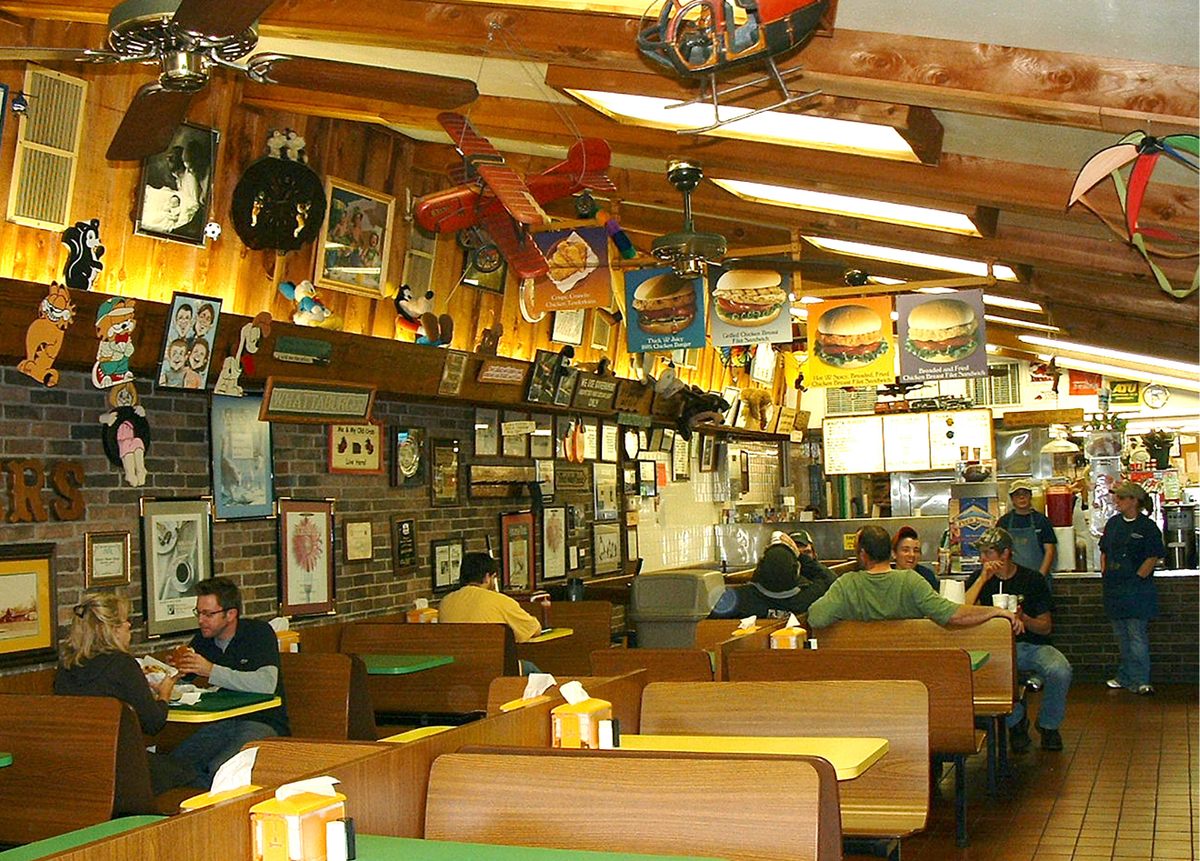 In her quest to document them all, Robinson observed that while there are certain commonalities between dairy bars, the menus have evolved over the years. Cheeseburgers and milkshakes may never go away, but many places also offer barbecue, fried chicken, fried catfish, or even fried chicken gizzards. The Original ScoopDog in Little Rock switches up the desserts with house-made frozen custard, and Betty whips up freshly baked pies when the mood strikes.
"A majority of these are owned and run by very strong women," Robinson says. Of Stephanie Williams, the owner of Troy's Drive-In in DeWitt, Robinson says, "She is a force of nature. I would love to be her when I grow up."

Another of her favorites is Susie Q Malt Shop, which has been serving customers outside of Rogers for more than 60 years. Sheila Edmondson, the proprietor, who goes by Miss Pinky or simply Boss Lady, still helps prep dishes herself. "They will have people parking two parking lots over to get one of their 50-mile milkshakes. They say you can't suck them through a straw even if you drive 50 miles out, because they're so thick."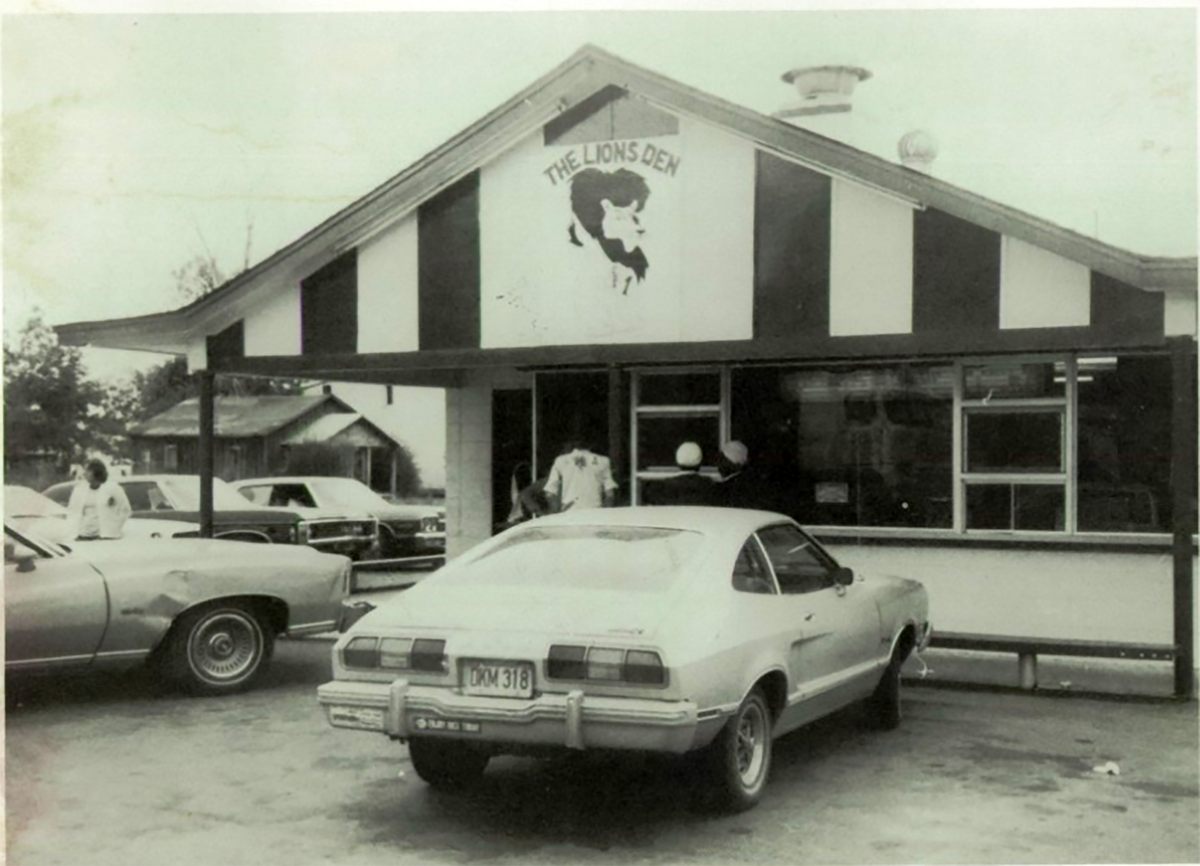 Part of why Robinson took on this project in 2021 was she felt a need to document this piece of her home state's history while she still could. With their thin profit margins and aging owners, many dairy bars in Arkansas are vulnerable right now.
After the book's publication, a fire razed Kream Kastle in Blytheville to the ground. Opened in 1952 by Steven Johns, a local born to Lebanese and Syrian immigrant parents, the family-owned establishment was known not only for its barbecued pork sandwich, but also as the first desegregated restaurant in the town. "They had the attitude that it didn't matter who you were, they were going to feed you," Robinson says. After the fire, the outpouring of support from the local community was such that the owners promised to rebuild.
"What's amazing is on the surface it's just burgers, it's just fries, it's just milkshakes," Robinson says. "But every place I went had a story tied to it."
Gastro Obscura covers the world's most wondrous food and drink.
Sign up for our email, delivered twice a week.