A Team of Explorers and Scientists Traveled Through Antarctica—By Kite
Eco-friendly polar exploration on a WindSled.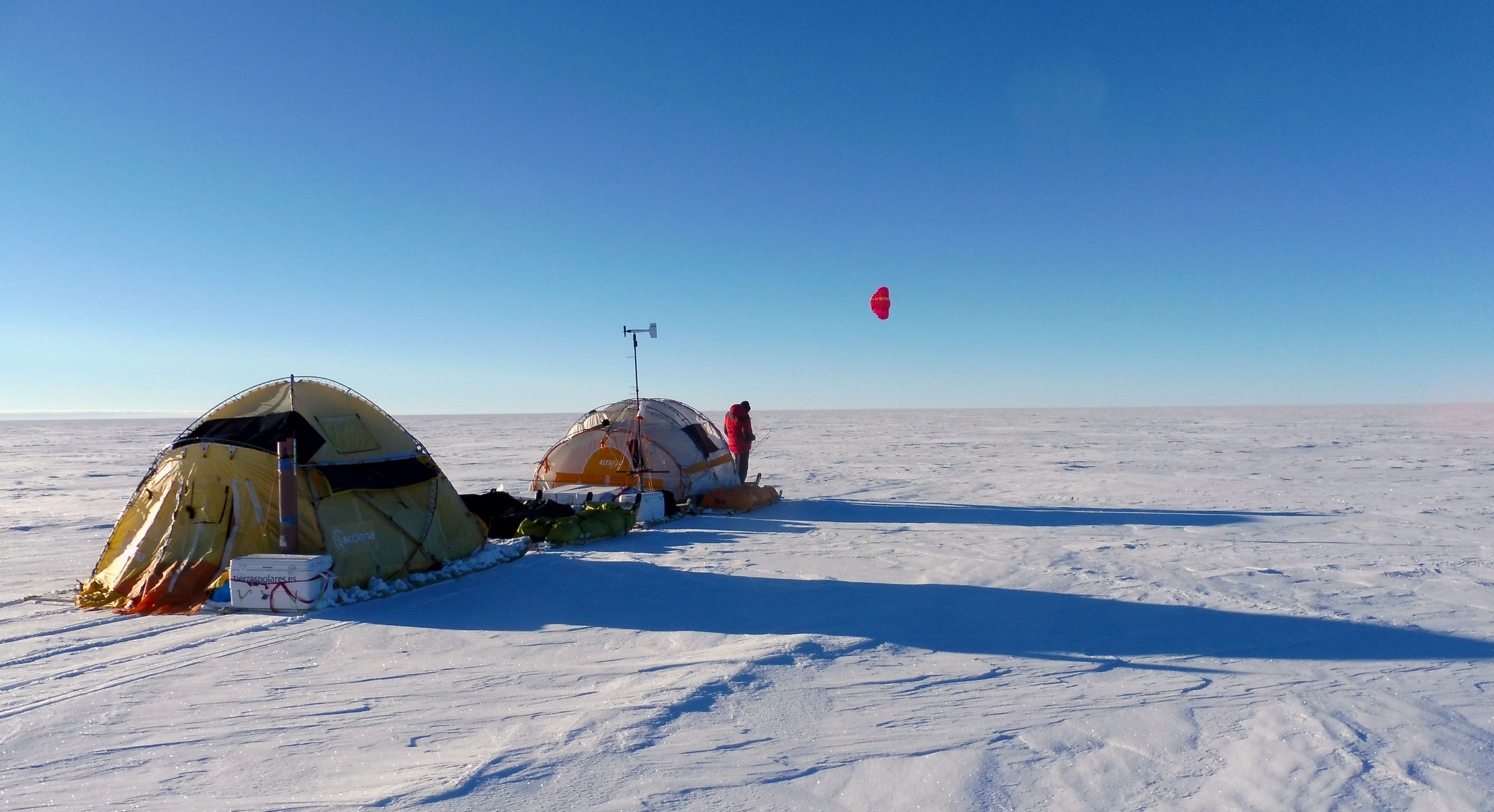 On December 12, 2018, a four-person team departed from Russia's Novolazárevskaya Base in Antarctica in the hope of reaching the frozen continent's interior … by wind. That's right: Ignacio Oficialdegui, Manuel Olivera, Hilo Moreno, and Ramón Larramendi, from Spain, traveled for 52 days by what is called a "WindSled" to the Fuji Dome—12,500 feet of ice, and one of the coldest places on Earth. Recently, they finally returned to their starting point.
The team, officially known as Asociación Polar Trineo de Viento, conquered 1,577 miles, LiveScience reports, at temperatures as low as -43.6 degrees Fahrenheit. Their WindSled, a modular vehicle equipped with solar panels and built-in tents was powered by a 1,600-square-foot kite. Though large and strong, the kite was battered by the groundbreaking journey, but not fatally, and the team of four returned in more or less perfect condition.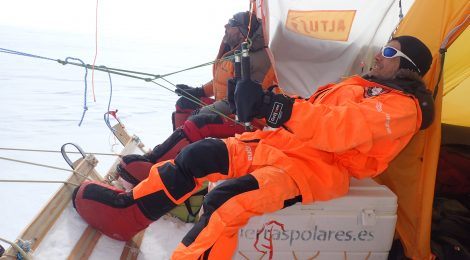 In a statement from the European Space Agency (ESA), which supported the expedition, Larramendi said, "This marks the first time we've climbed the Fuji Dome in a vehicle driven by the wind—everyone who reached there before relied on motorized vehicles." Larramendi's sled allowed for a zero-emission voyage to Antarctica's inner territory, and also disassembles into a quaint bundle of its formerly imposing self, which makes it possible to be moved around the continent easily by plane.
The team completed their trip three days sooner than expected, and conducted 11 scientific experiments along the way, for a variety of agencies and universities. The projects ranged from testing sensors for NASA's Mars 2020 Rover, to working with a snow-sampling drill for a University of Maine climate change study, to the callibration of ESA's global navigation satellite system, Galileo. Javier Ventura-Traveset, head of ESA's Galileo Navigation Science Office, said in a statement: "We are very pleased with this pilot scientific experience, having been able to collect Galileo measurements all over the expedition trip as planned," and added that the expedition reached the "most southerly latitude measurements" with Galileo to date.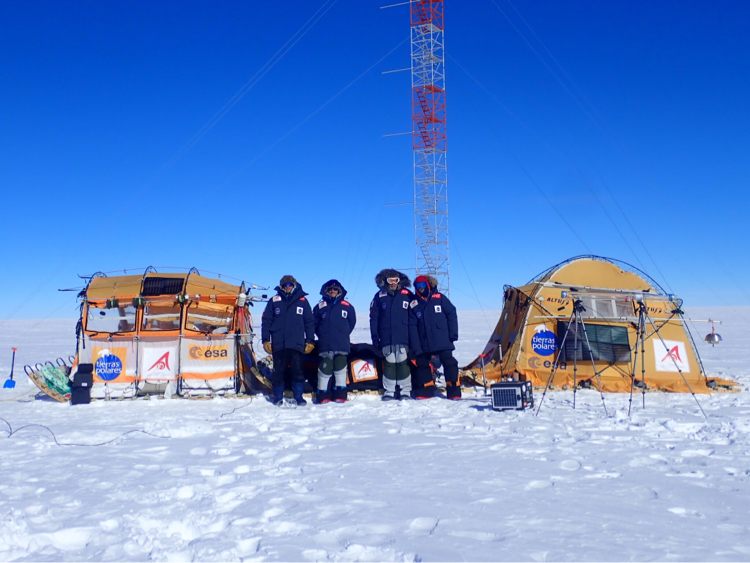 Larramendi and his team will return to Madrid early next week, where they will continue studying the data they collected over 52 days being pulled by a kite in the Antarctic. "It has been difficult but we consider this crossing a great scientific, technical, and geographical success," Larramendi told greenland.net. "We have proved that it is possible to travel thousands of kilometers, with two tons of cargo, without polluting, and performing cutting-edge science, in a complex and inaccessible territory such as Antarctica."