Alexandre Dumas's Magnum Opus Was a Massive Cookbook
The French literary icon thought this 1,150-page compendium on cookery would be his masterpiece.
Born in 1802, Alexandre Dumas would write some of the most popular books of 19th-century literature. His works, such as The Three Musketeers and The Count of Monte Cristo, are still cultural touchstones today. The grandson of a French aristocrat and a slave of African descent, Dumas quickly rose to prominence through the power of his pen. But in Dumas's own estimation, his masterwork was to be a massive undertaking on culinary history, one he called Le Grand Dictionnaire de cuisine. Sadly, he never saw it published. The writer's pet project, which he referred to as "the pillow of my old age," was released posthumously in 1873, three years after his death.
That he was an accomplished cook and gastronome was evident during Dumas's lifetime. As a journalist, Dumas published a conversational piece, "Causerie Culinaire," in 1858. Roughly translated as "A Chat About Cooking," it was a contemplation of Dumas's gastronomic life, covering everything from his childhood to a recipe for Neapolitan macaroni. Dumas would follow with other columns on cooking, published in various French daily and weekly papers. The diaries of his contemporaries, such as George Sand, also record the suppers given by la famille Dumas, where Dumas père was occasionally to be found toiling in the kitchen.
In 1869, Dumas gathered his cookbooks and research and moved to the western coast of France to his seaside retreat in Roscoff on Cape Finisterre. There, he set upon the task of writing his gastronomic magnum opus. Early the next year, he sent the manuscript, an 1,150-page tour de force with illustrations, to his friend, the publisher Alphonse Lemerre. But the Franco-Prussian War broke out in July 1870. As a result, the book was set aside by Lemerre. Dumas died on December 5, 1870. While Lemerre did publish Le Grand Dictionnaire three years later, he never released a second edition. However, he published an abridged Petit Dictionnaire later.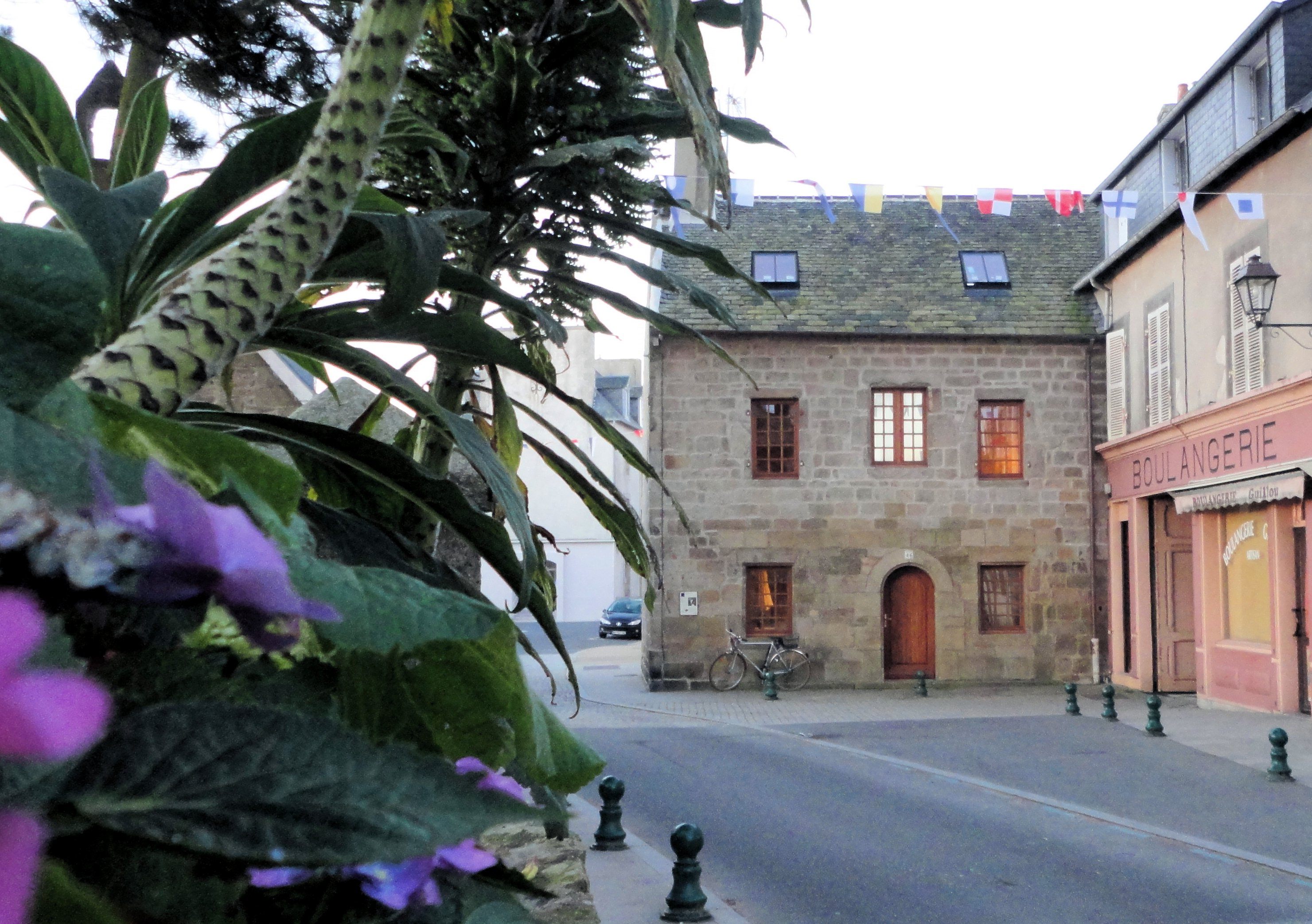 Dumas dedicated Le Grand Dictionnaire to his dear friend Jules Janin, a novelist, journalist, and theater critic. In the form of a letter, Dumas takes his friend through the history of French cuisine, recounting the offerings at various royal tables and including tidbits of culinary trivia. For example, Dumas claims that bayonnaise—later called mayonnaise—was invented in the kitchens of the Duke of Richelieu (a legend that is as often repeated as it is disputed). He writes of holding suppers in the 1840s, where he served a particularly delicious salad. The salad was so well-regarded that one of his regular guests, unable to attend a dinner, had it brought to him under the protection of an umbrella.
The preface to the Dictionnaire also includes a "Letter to Readers." Dumas recommends the "gluttony of delicate souls," his jovial euphemism for a dinner party. The exemplary host, he advises, gathers together three to nine guests: "never less numerous than the Graces, never more than the Muses." Along with advice, Dumas regales his readers with descriptions of epic Roman banquets, where guests brought their own golden napkins and feasted on hundreds of tiny birds, such as ortolans. He proceeds to draw elaborate epicurean fantasies of the culinary exploits of the Western world. The United States gets a fleeting mention. "After Paris, the city with the most restaurants is San Francisco," Dumas writes. "It has restaurants from every country, even China."
The entries in the Dictionnaire read like a culinary encyclopedia, beginning with "Absinthe" and ending with "Zest." There's a recipe to cook elephant, and the entry on celery contains the tenuous claim that people in classical times wore it in crowns during meals to minimize the effects of wine. The book contains a variety of recipes, from the mundane and doable apricot cream cheese to gourmand adventures such as a dish made with sixty rabbit tongues.
But Le Grand Dictionnaire de cuisine is more than a cookbook. Dumas meant it to be a formidable inquiry into both gustation and gastronomy, utilized by enthusiasts and culinary professionals alike. The entries cover ingredients, cooking tools, and cooking techniques. In an early instance of product placement, there are several pages dedicated to the history of mustard as a condiment. At the end, Dumas thoroughly endorses the mustard-maker Bornibus.
Alan and Jane Davidson, translators and editors of Dumas on Food, a 1978 English abridged edition of Le Grand Dictionnaire, wrote that the French received the Dictionnaire with kindness, but little critical interest. Dumas's declining fame might have been to blame. The work also had factual errors and an inconsistent format. The Davidsons note that Dumas wrote only half a page on the subject of milk, while the South American wild bird hocco received two. Cheese has two pages, but ambergris, a whale secretion used as flavoring, has five: a curious imbalance for a culinary work aimed at the French public.
Dumas's historical novels, featuring swashbuckling musketeers and aristocratic scandals, brought him lasting fame. But he had hoped Le Grand Dictionnaire de cuisine would be the crowning jewel in his literary oeuvre. In a twist worthy of a novel, the gastronomic swan song of this 19th century literary maverick is almost constantly overlooked today.
Gastro Obscura covers the world's most wondrous food and drink.
Sign up for our email, delivered twice a week.