31 of the World's Most Alluring Lighthouses
Atlas Obscura readers share their favorite maritime beacons.
The world is home to more lighthouses than you probably ever imagined. Tall ones, short ones, new ones, old ones, shining bright or long dark, they really do have an undeniable, enduring appeal. It could be their lonely mystique, or the seaside vistas they command—or of course, their continued usefulness as maritime beacons—but whatever it is, lighthouses continue to be a source of fascination. We recently asked Atlas Obscura readers in our Community Forums to tell us about their favorite lighthouses, and the responses were nothing short of incredible.
Check out some of our favorite reader recommendations below, and if you'd like to see even more amazing lighthouses, or nominate a favorite of your own, head over to the forums and keep the conversation going!
---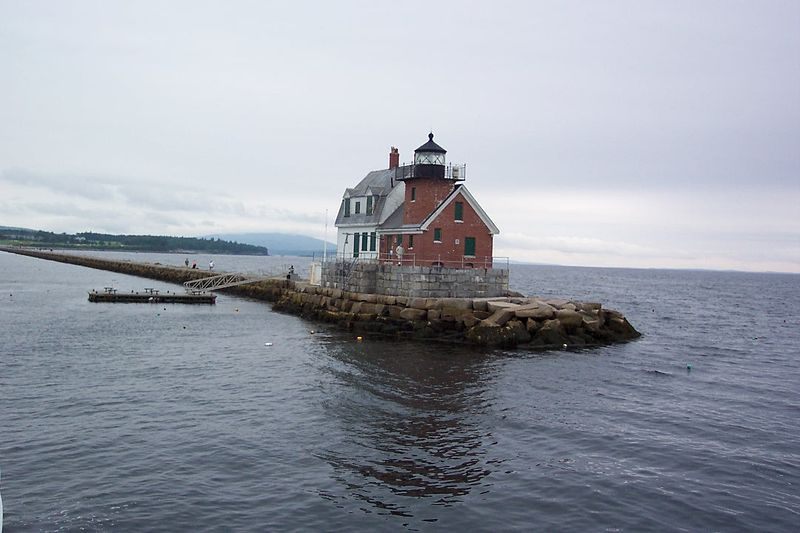 Rockland Breakwater Lighthouse
Rockland, Maine
"My favorite true lighthouse is probably the Rockland Breakwater Lighthouse." — sontaron
---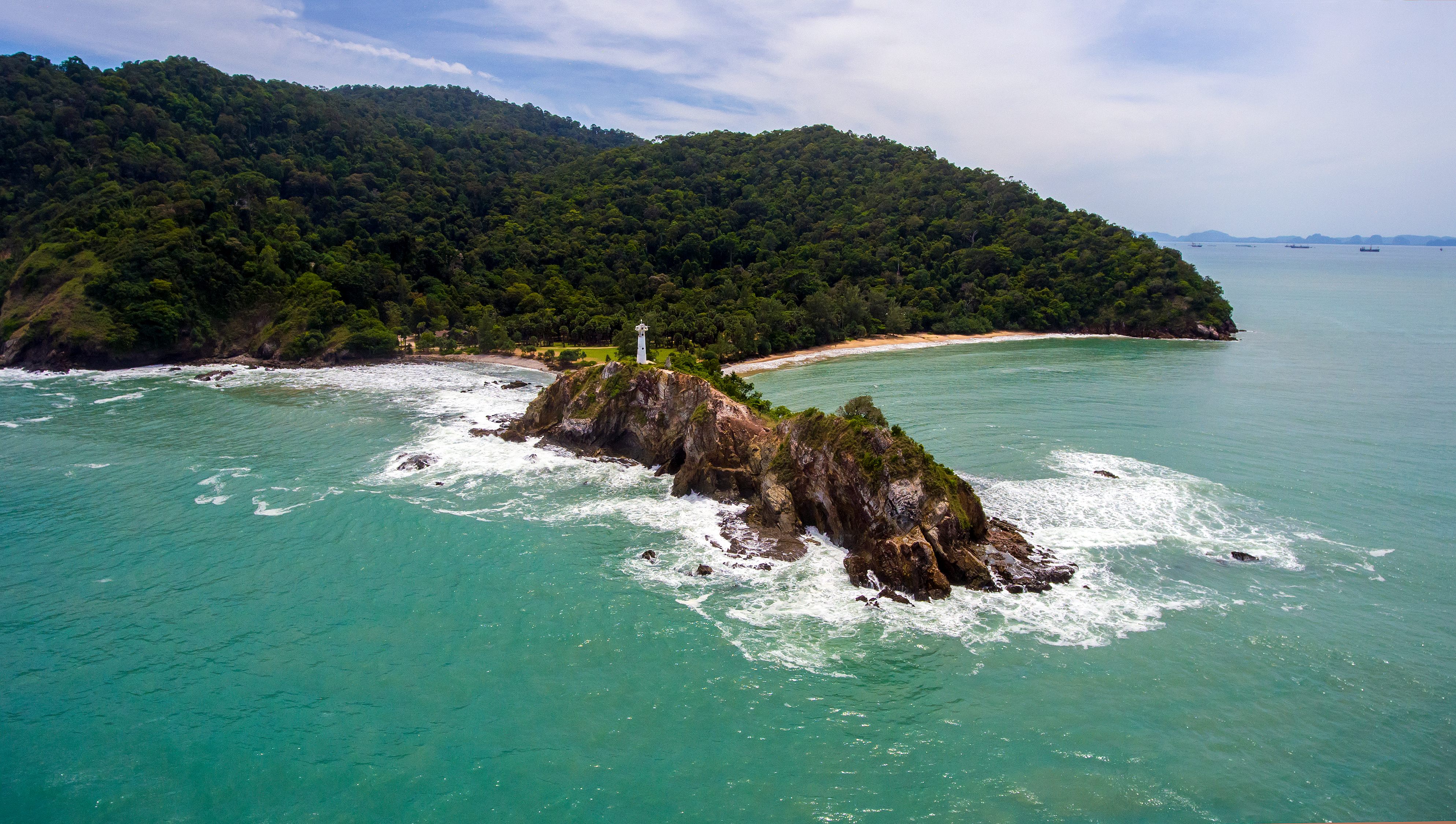 Koh Lanta Lighthouse
Mu Koh Lanta National Park, Thailand
"On the southern tip of the island of Koh Lanta in Thailand, there's a lighthouse in a sensational setting. On either side of it are a rocky beach and a sandy beach. With a magnificent forest surrounding all of this." — liverpoolpreetu
---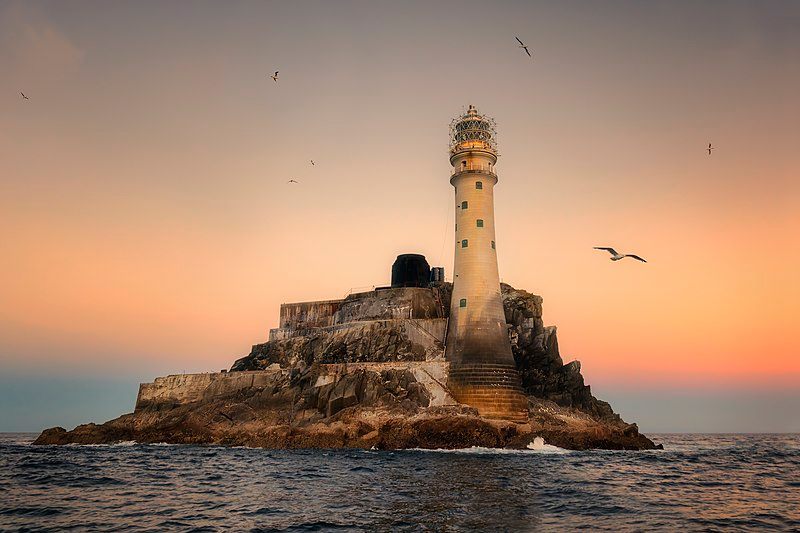 Fastnet Lighthouse
Fastnet Rock, Ireland
"A fave since childhood, as I saw it blinking in the nighttime. Shipping forecasts use it to reference the region. An amazing feat of granite construction from the 1890s, that was manned until 1989." — philipbee
---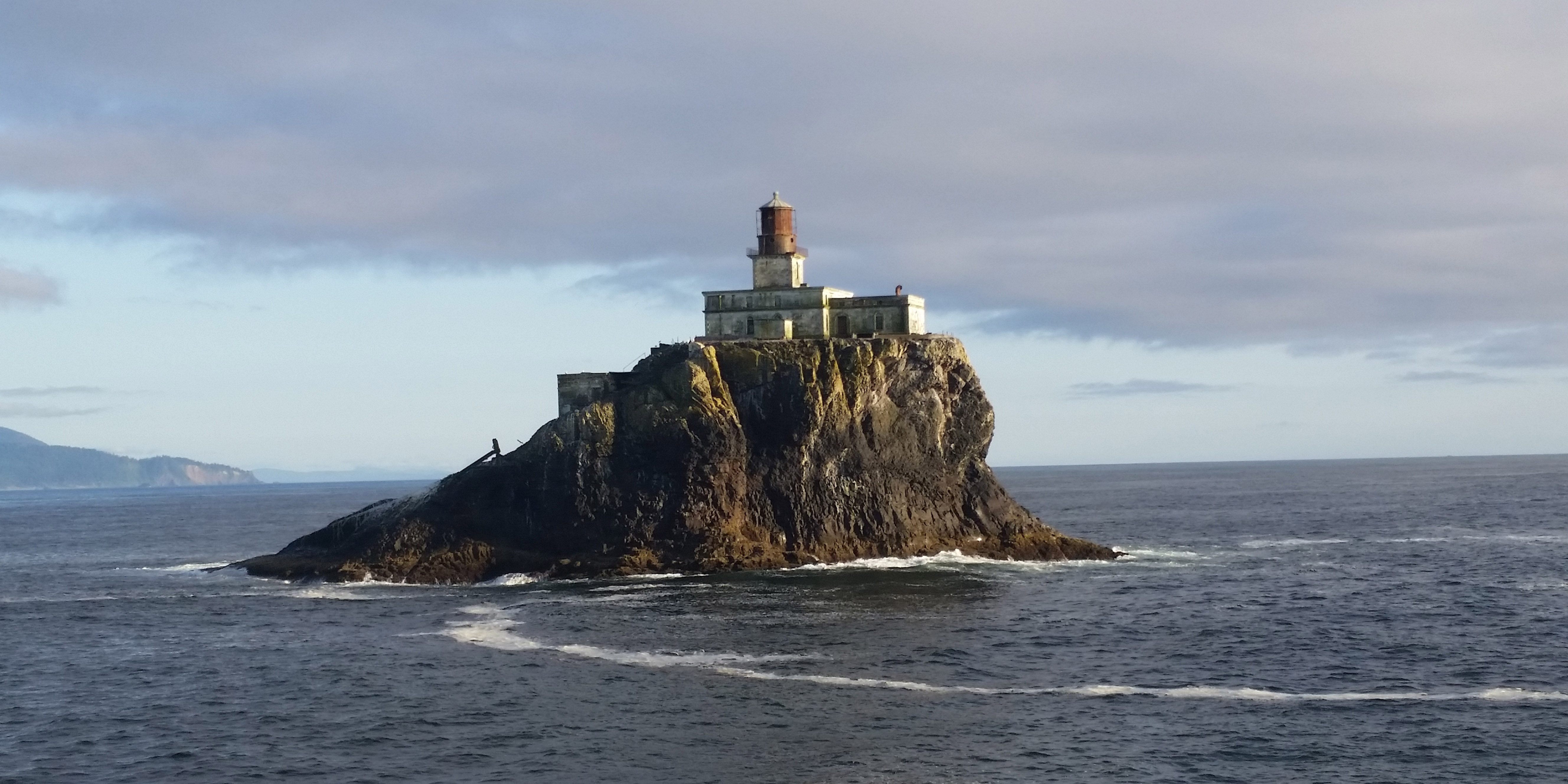 Seaside, Oregon
"I'm a big fan of 'Terrible Tilly,' the Tillamook Rock Lighthouse on the coast of Oregon, U.S.A." — tuckeredpup
---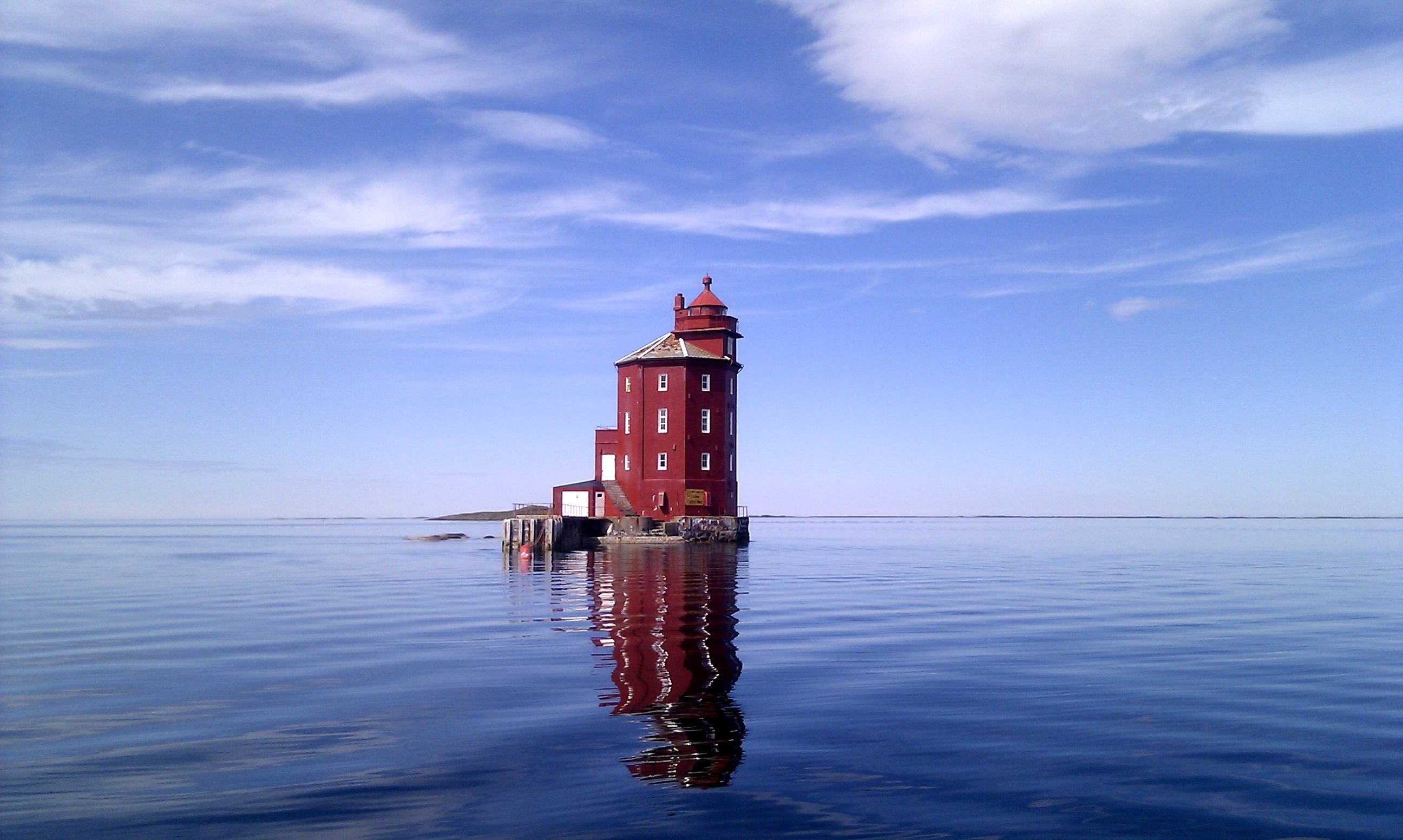 Kjeungskjær Lighthouse
Ørland, Norway
"Three great lighthouses I have seen include the Kjeungskjær and Landegode Lighthouses in Norway. There are wonderful lighthouses all along the Norwegian coast. Also, the Peggy's Cove Lighthouse in Nova Scotia, Canada." — kld123
---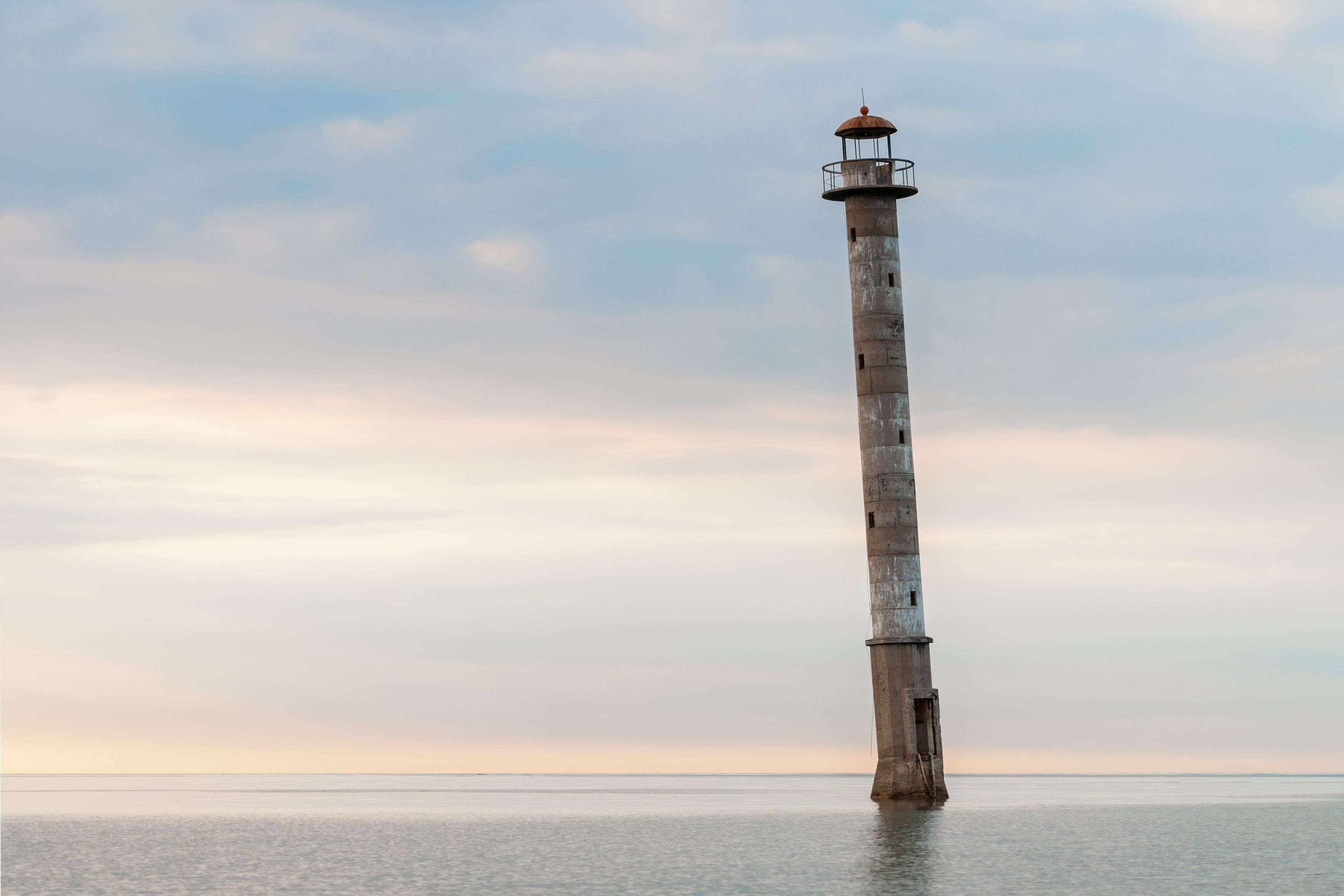 Saaremaa, Estonia
"It is the target of an unforgettable five kilometer walk." — Gradius
---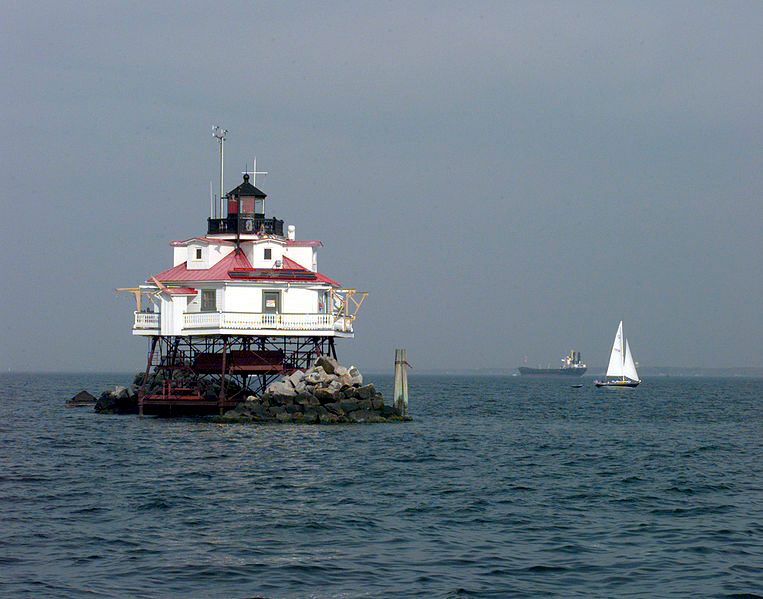 Thomas Point Shoal Lighthouse
Chesapeake Bay, Maryland
"After many years of sailing on Chesapeake Bay, I would have to pick the Thomas Point Shoal Lighthouse." — Fort_Hill
---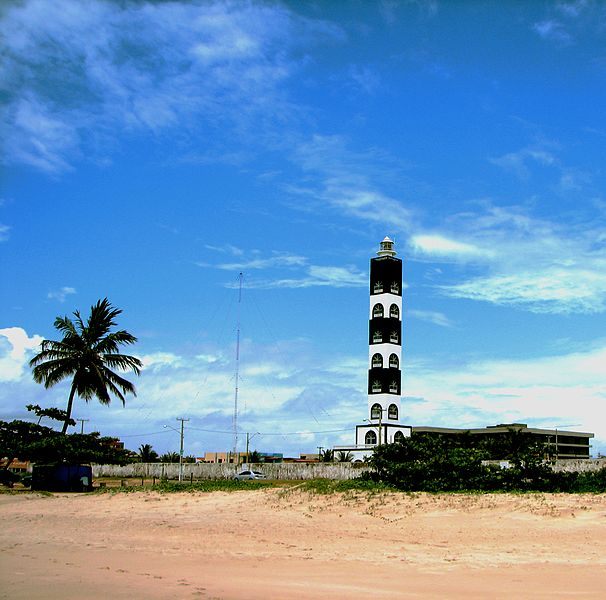 Phare de Sergipe
Sergipe, Brazil
— Asta
---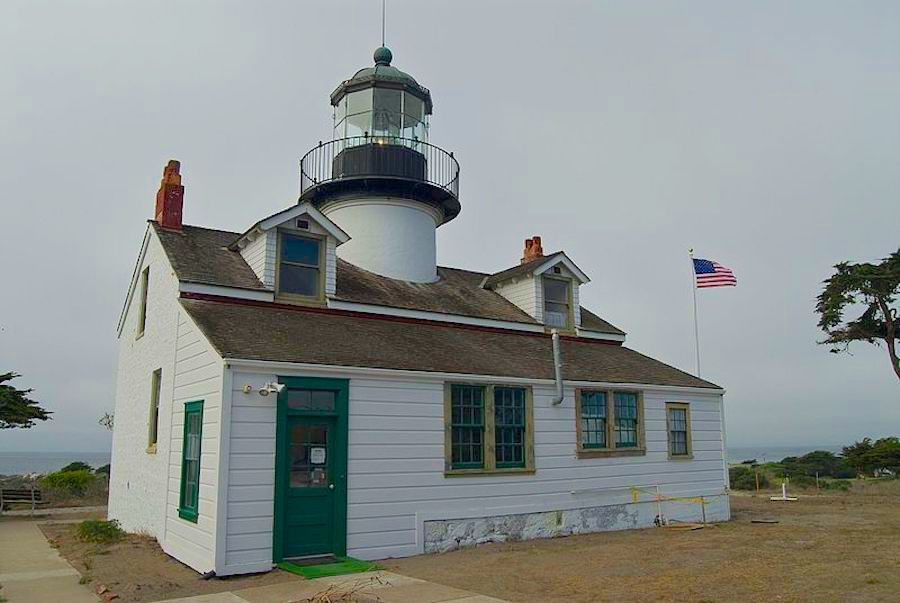 Pacific Grove, California
"Not one of the world's greatest perhaps, but it's the oldest [continuously operating] lighthouse on the West Coast of the United States." — Martin
---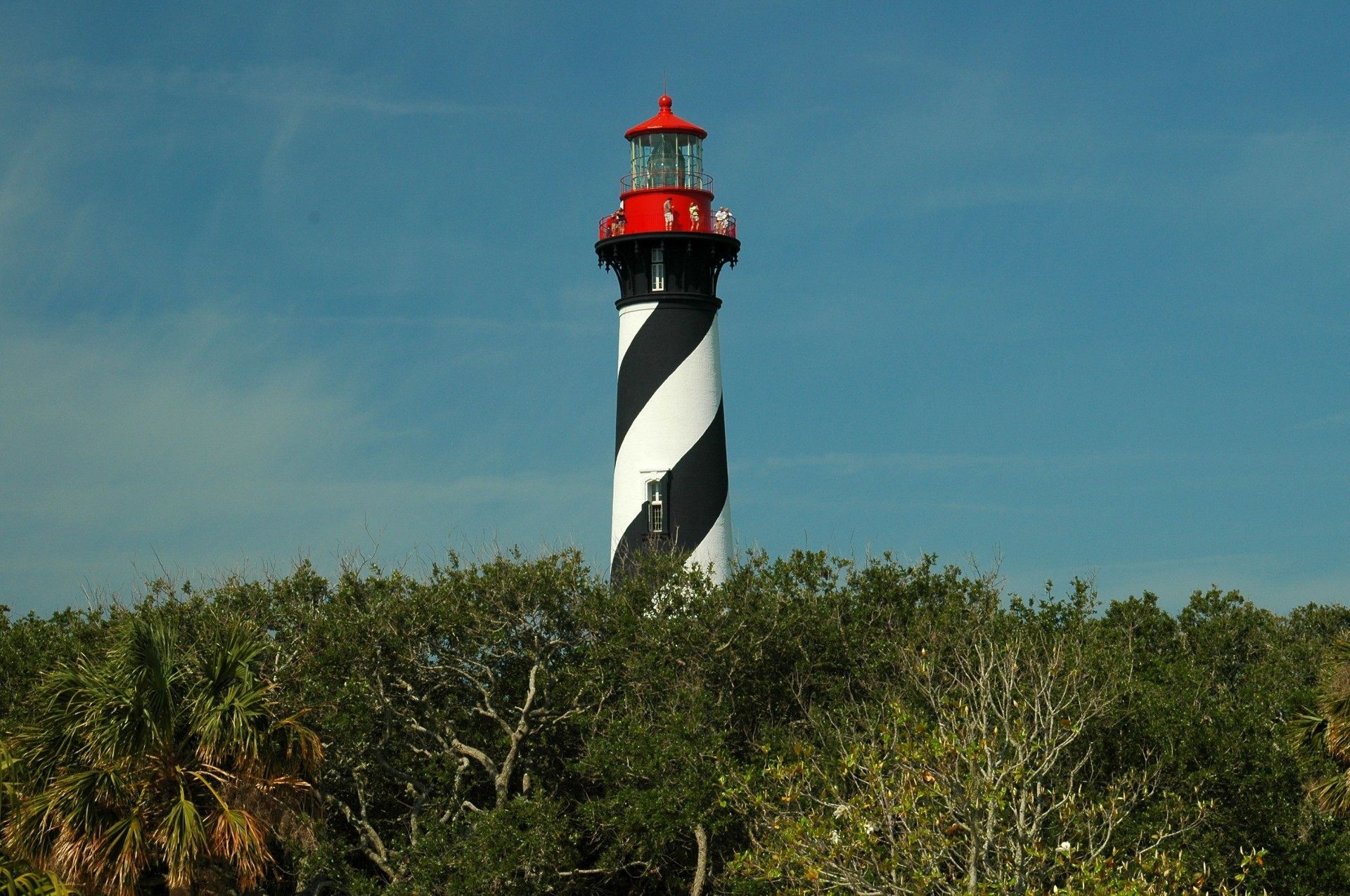 St. Augustine Lighthouse
Anastasia Island, Florida
"I lived and worked under the beam of this beacon for almost ten years. It gave a genuine sense of calm at night to see it glowing over the neighborhood, despite its reputation for being haunted by a little girl. I'll never forget the ruckus one morning when a wacko climbed to the roof in a tiger costume to promote his anti-pedophilia children's book. I can't make this stuff up." — Ssshannon
---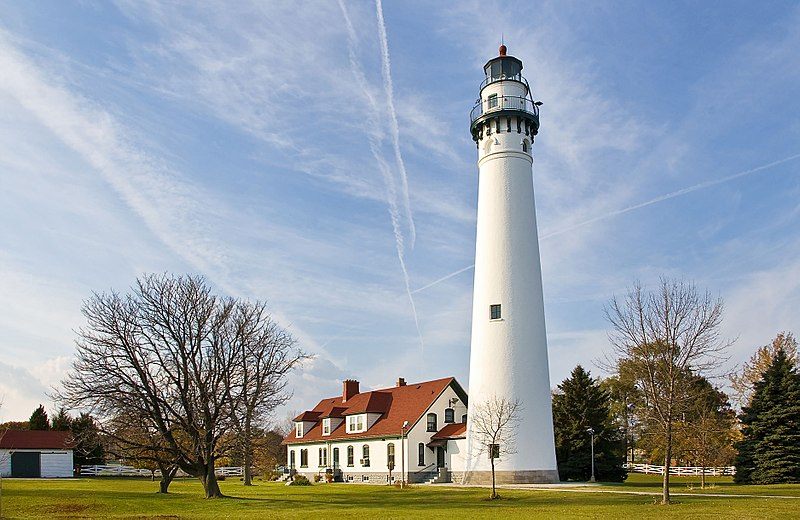 Wind Point Lighthouse
Racine, Wisconsin
"The Wind Point Lighthouse, near my hometown of Racine, Wisconsin, was built in 1880 and is still operating on Lake Michigan. On July 6, I got to climb to the top for the first time in my life! That's what happens when you move away and become a tourist in your hometown." — leahkorn
---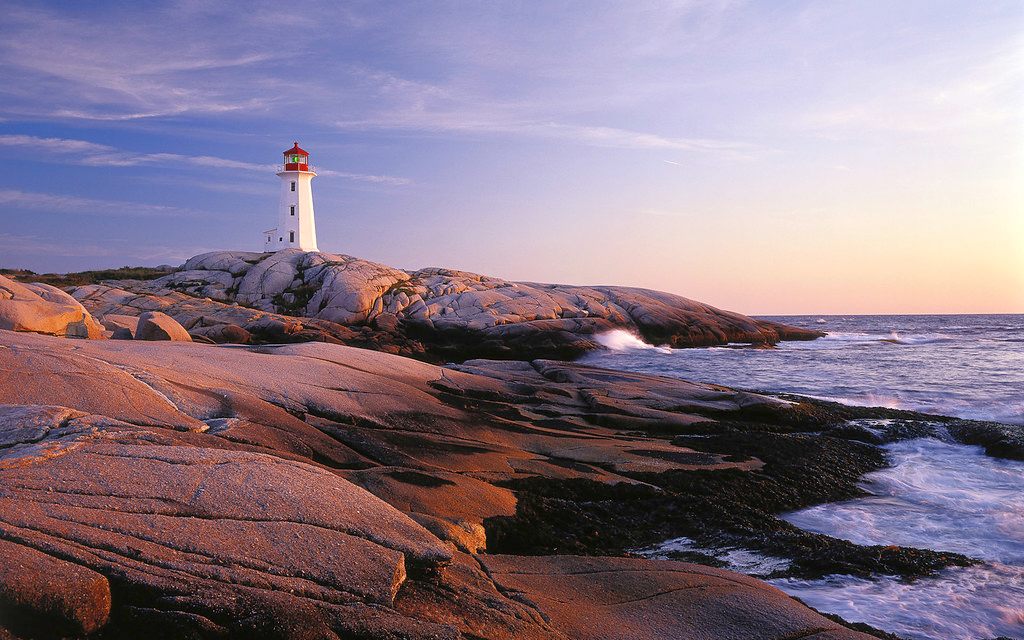 Peggy's Cove Lighthouse
Peggy's Cove, Nova Scotia
"I spent many hours playing on the rocks in Peggy's Cove as a child. Now there are many tourists there during cruise ship season. A few inattentive ones still get washed off the rocks by rogue waves most years." — darbyfish50
---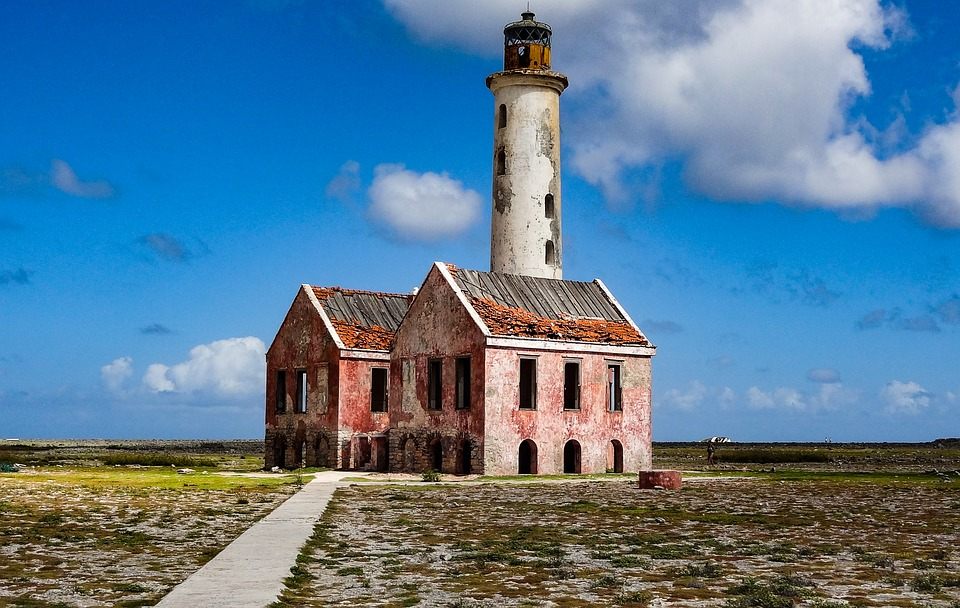 Willemstad, Curaçao
"The small island used to be a place where slaves would be held in quarantine before being brought to other islands. It is now uninhabited, and there are multiple shipwrecks littering its shores (no doubt because of the lack of functioning lighthouse)." — kateelizabethbauer
---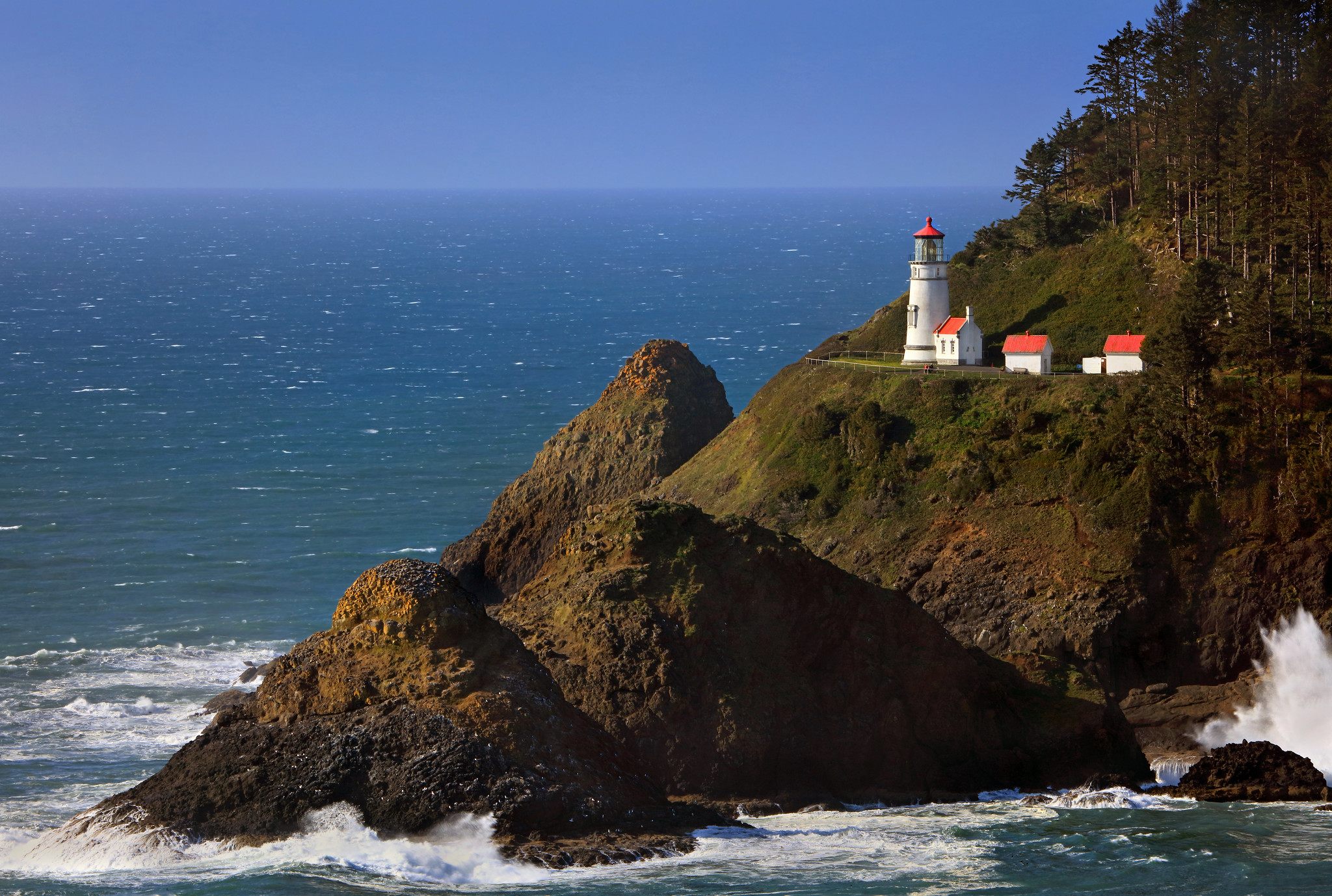 Heceta Head Lighthouse
Florence, Oregon
"I am very partial to the Heceta Head Lighthouse near Florence, Oregon. They have a terrific bed and breakfast that is part of the property. You stay in the Keeper's Cottage. They serve a fine multi-course breakfast that is well-loved and impressive… yeah, but THAT LIGHTHOUSE!" — caliboy
---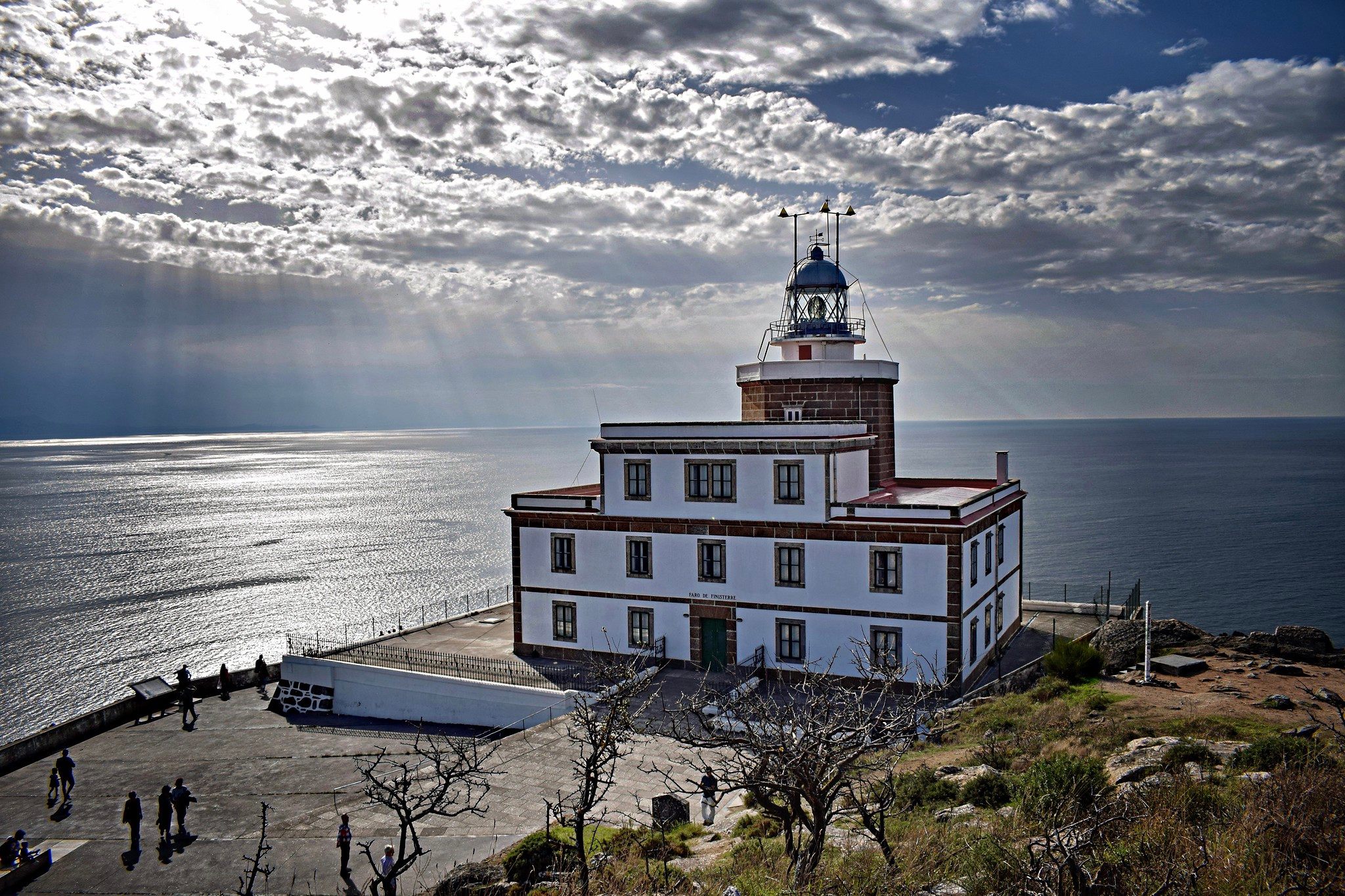 Cape Finisterre Lighthouse
Galicia, Spain
"Finisterre, at the end of the Camino de Santiago (and the westernmost point on mainland Europe), in Galicia, Spain. Great sunsets!" — dwilkinsboise
---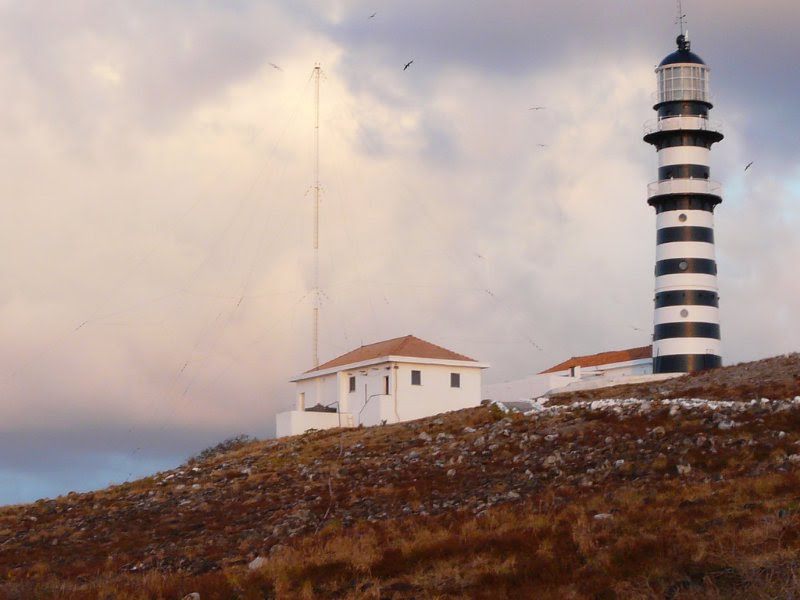 Abrolhos Lighthouse
Bahia, Brazil
"This is Abrolhos Lighthouse, in Bahia, northeastern Brazil, some 36 miles offshore, and signaling the largest coral reef bank in the South Atlantic. It was built in the late 19th century as many along the Brazilian coast, and boasts a beautiful Fresnel lens." — josepalazzo
---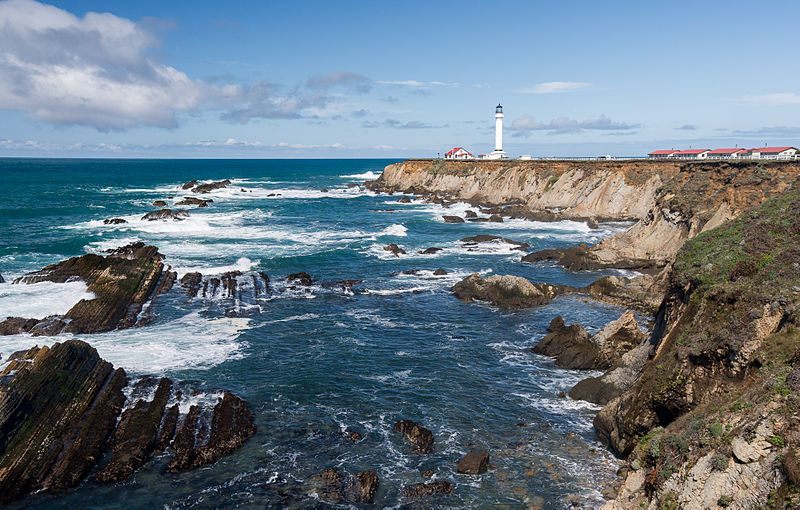 Point Arena Light
Mendocino County, California
"For anyone who is a fan of lighthouses, a visit to the Point Arena Lighthouse in California is a bucket list item. It sticks out about two miles into the Pacific, about 150 miles north of San Francisco, and has several houses for rent. It's great for whale watching and for general chilling out and getting away from everything. We've been there three times and can't wait to go back." — predsontheglass
---
Cape Canaveral Light
Cape Canaveral, Florida
"Cape Canaveral Lighthouse, Florida. Erected in 1868. Once very isolated, it is now located among the missile launch pads at Cape Canaveral Air Force Station. The lighthouse is now owned and maintained by the U.S. Air Force. The light itself is maintained by the U.S. Coast Guard." — jacksonmcdonald
---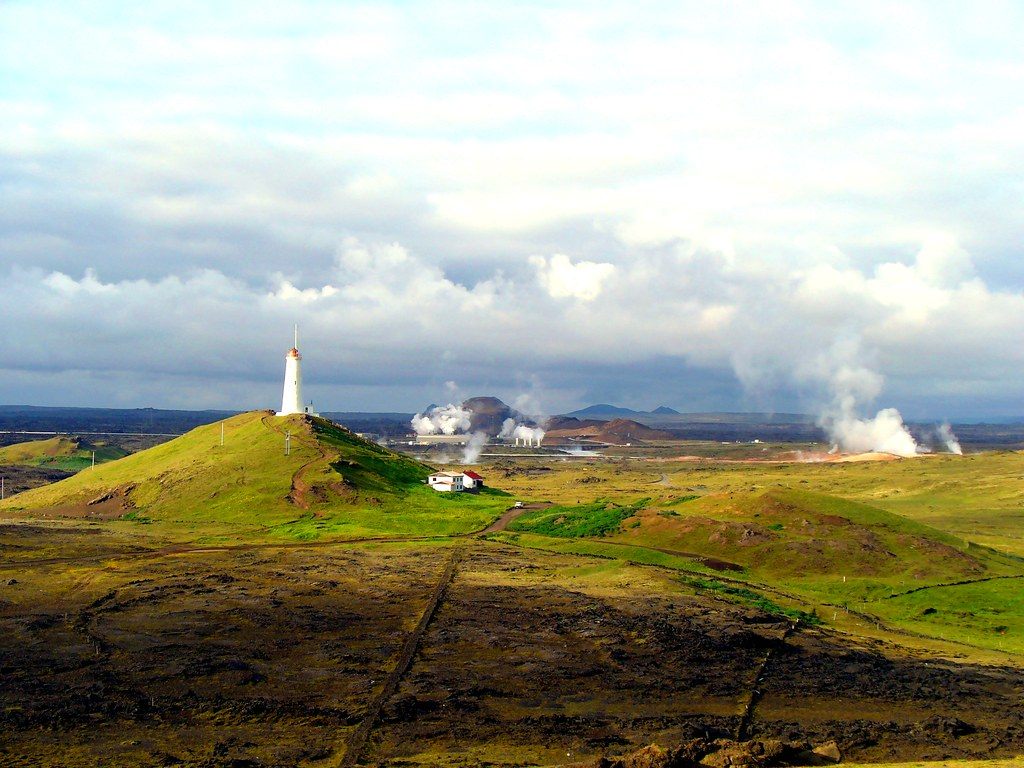 Reykjanes Lighthouse
Reykjanesbær, Iceland
"Reykjanes Lighthouse on the southwestern point of Iceland, arguably the easternmost lighthouse in North America, as it is sits to the north and west of the rift between the North American and Eurasian tectonic plates!" — thudson3055
---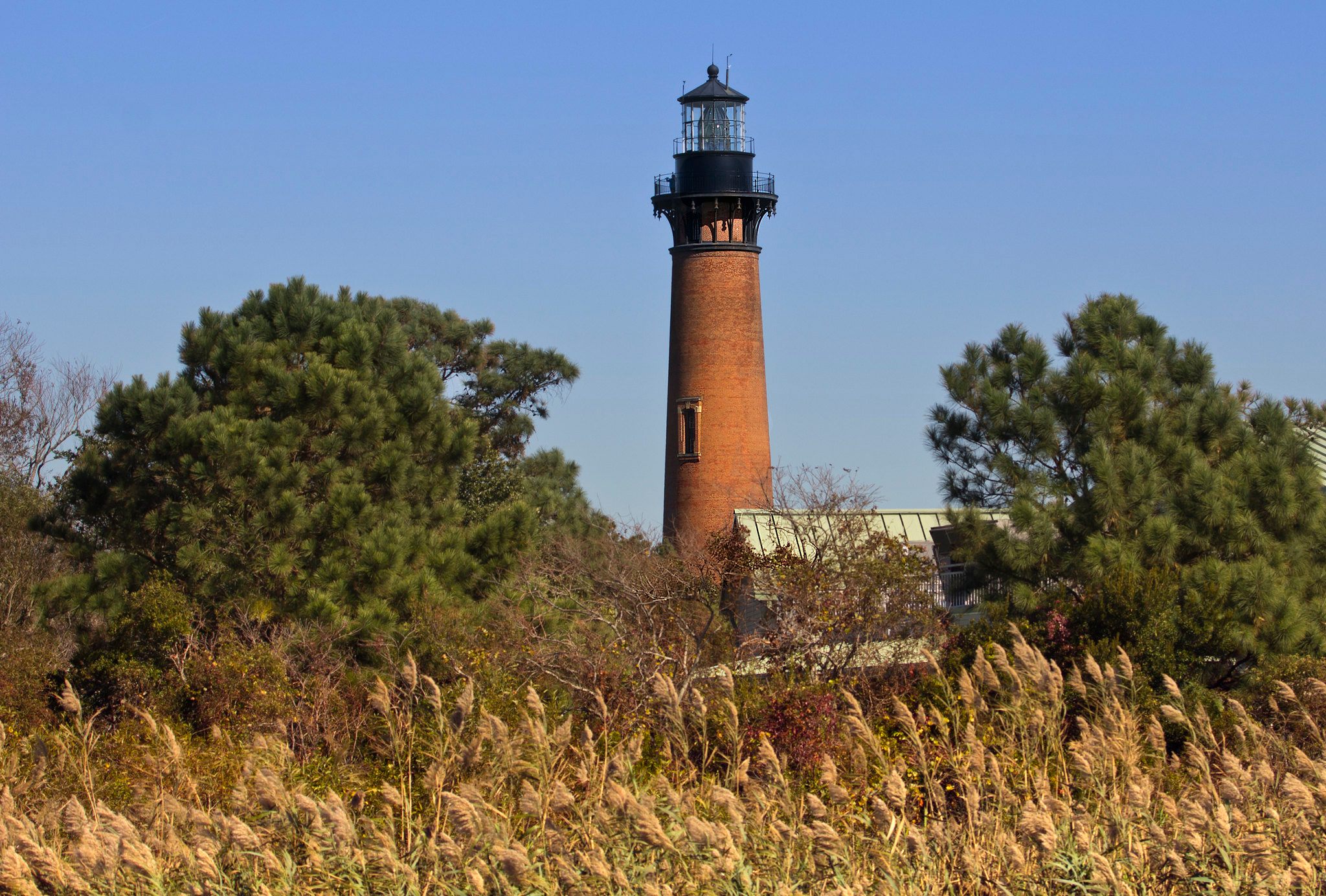 Corolla, North Carolina
"Currituck Light in North Carolina is interesting, being all brick. I always like that." — davidkk260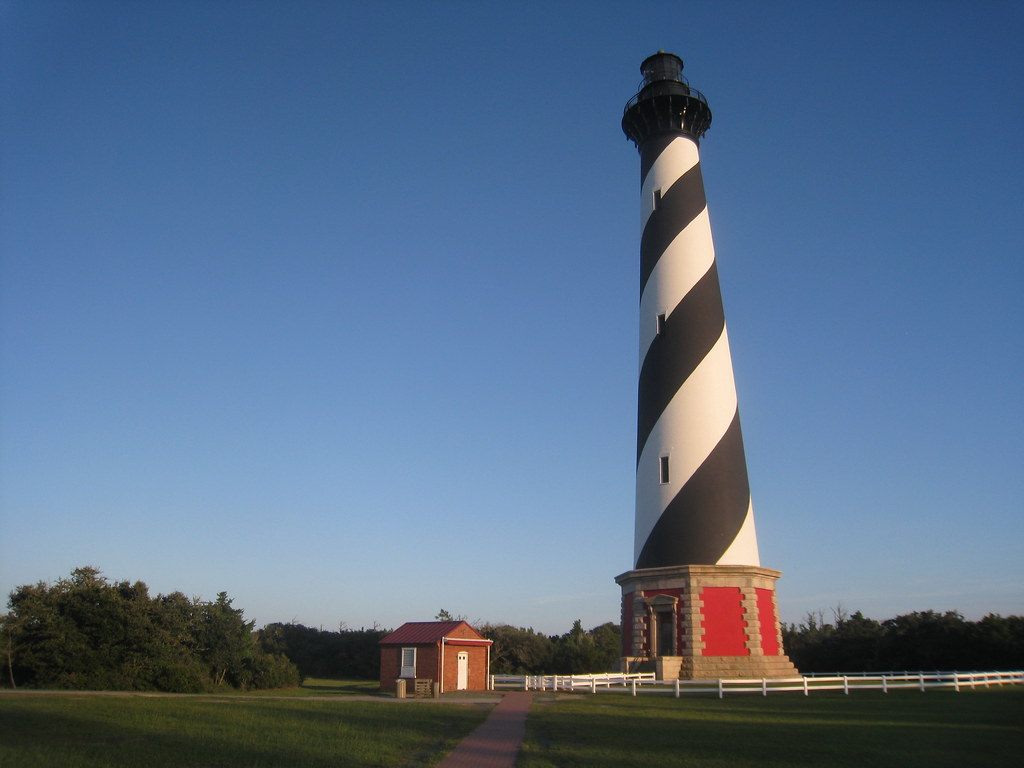 Cape Hatteras Lighthouse
Buxton, North Carolina
"My favorite lighthouse has got to be the Cape Hatteras Lighthouse. Not only is it the tallest brick lighthouse, it was also moved 200 feet, 20 years ago!" — meltingknight
---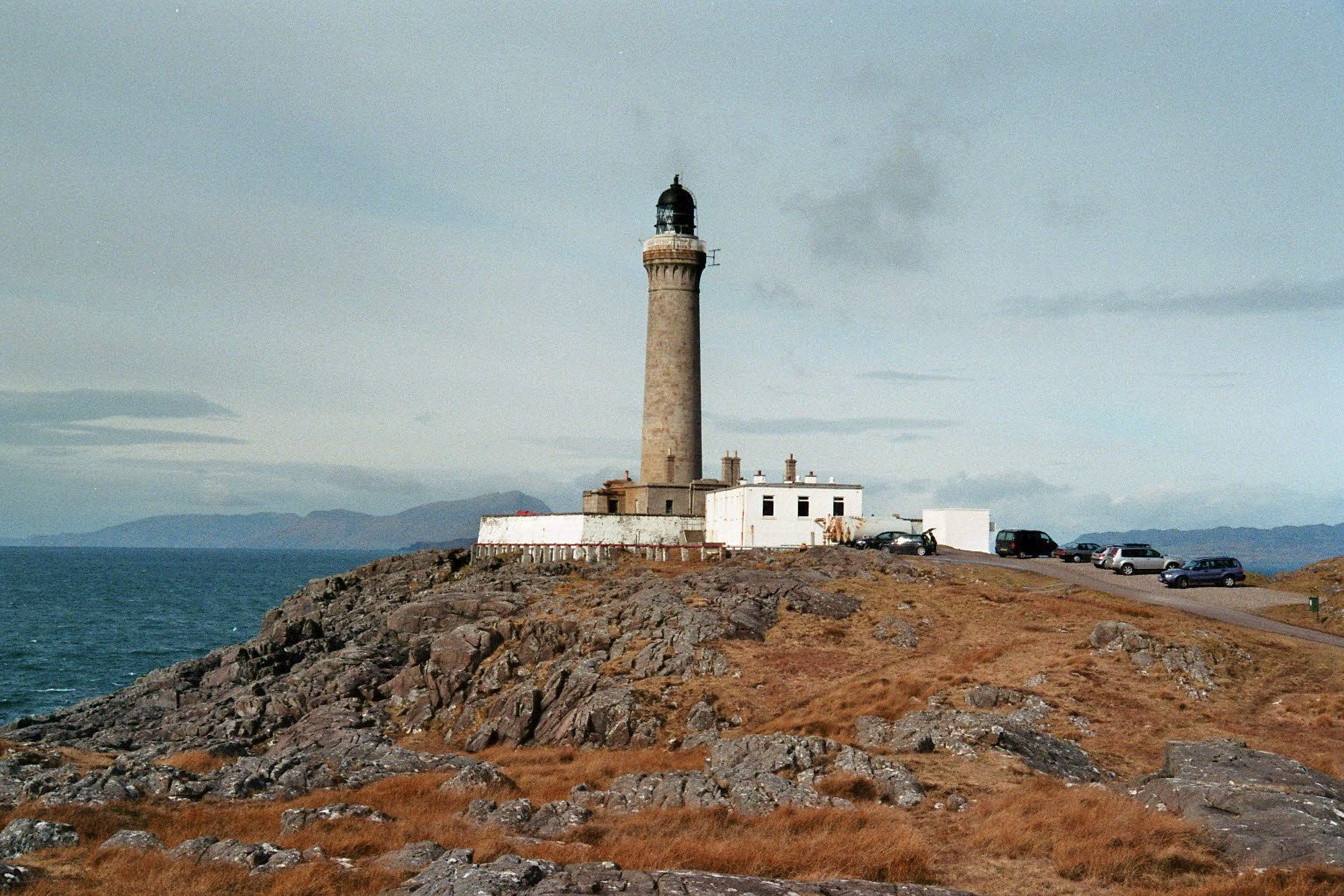 Ardnamurchan Lighthouse
Lochaber, Scotland
"Ardnamurchan Lighthouse, on the Ardnamurchan Peninsula the most westerly point of the U.K. mainland. Very isolated by British standards. Stunningly beautiful area." — srgreen13
---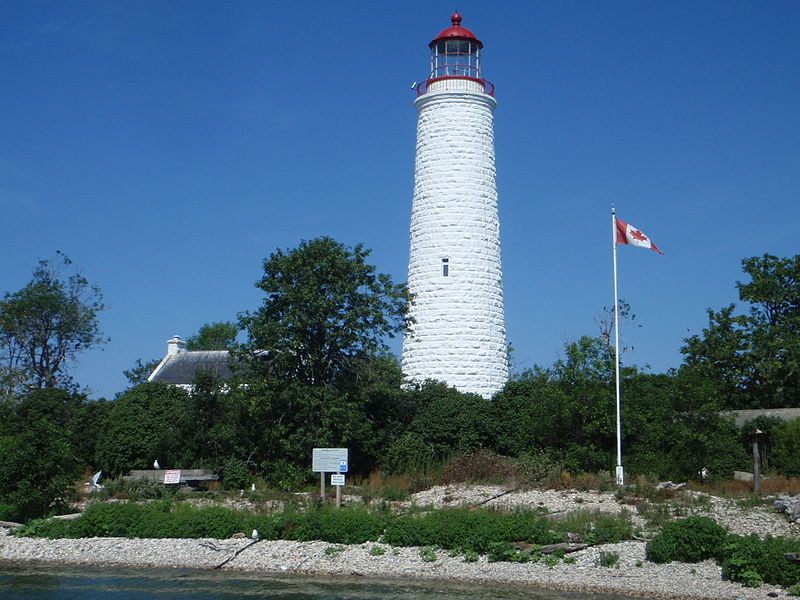 Chantry Island Lighthouse
Chantry Island, Ontario
"Chantry Island Lighthouse on Lake Huron! Travel up the stairs to the top of the lighthouse, turn slowly around, and look at the back half of the small island. Shock! Desolation! Black, dead trees, so many! Commodore birds in all tree branches. Creepy AF." — kimberly
---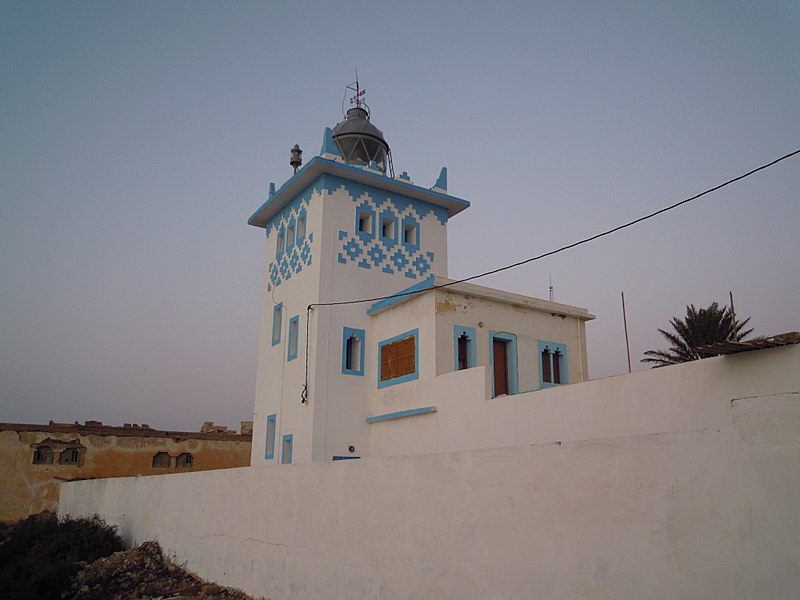 Sidi Ifni Lighthouse
Sidi Ifni, Morocco
"Not the tallest, but an unusual Art Deco–style lighthouse in the former Spanish enclave of Sidi Ifni, Southern Morocco." — jethro247
---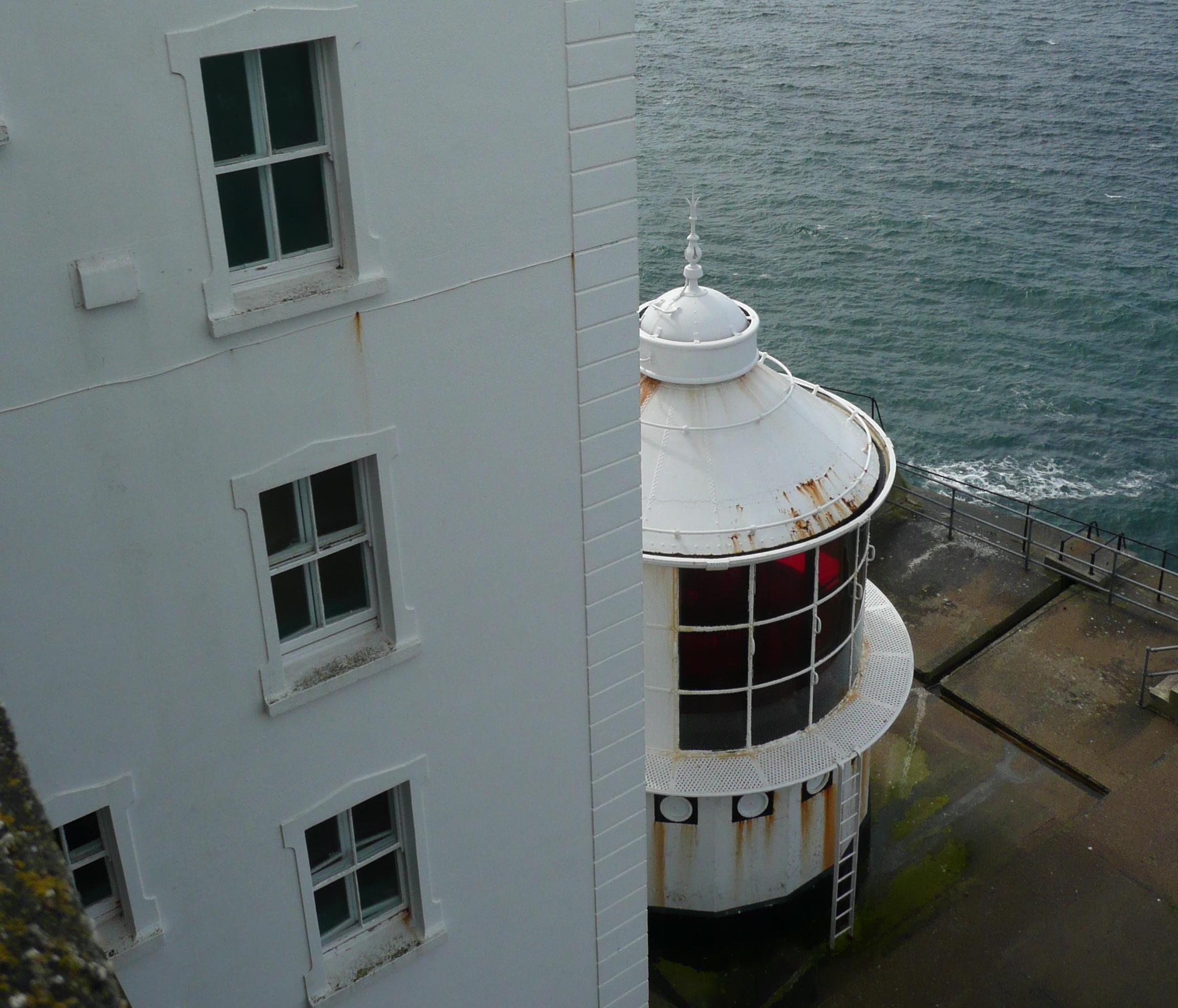 Rathlin West Lighthouse
Rathlin Island, Rathlin
"Check out the Rathlin West Lighthouse, on the north coast of Ireland. Not only is it red rather than white, but it is built upside down! The light is at the bottom of the tower." — kevinlowe1502
---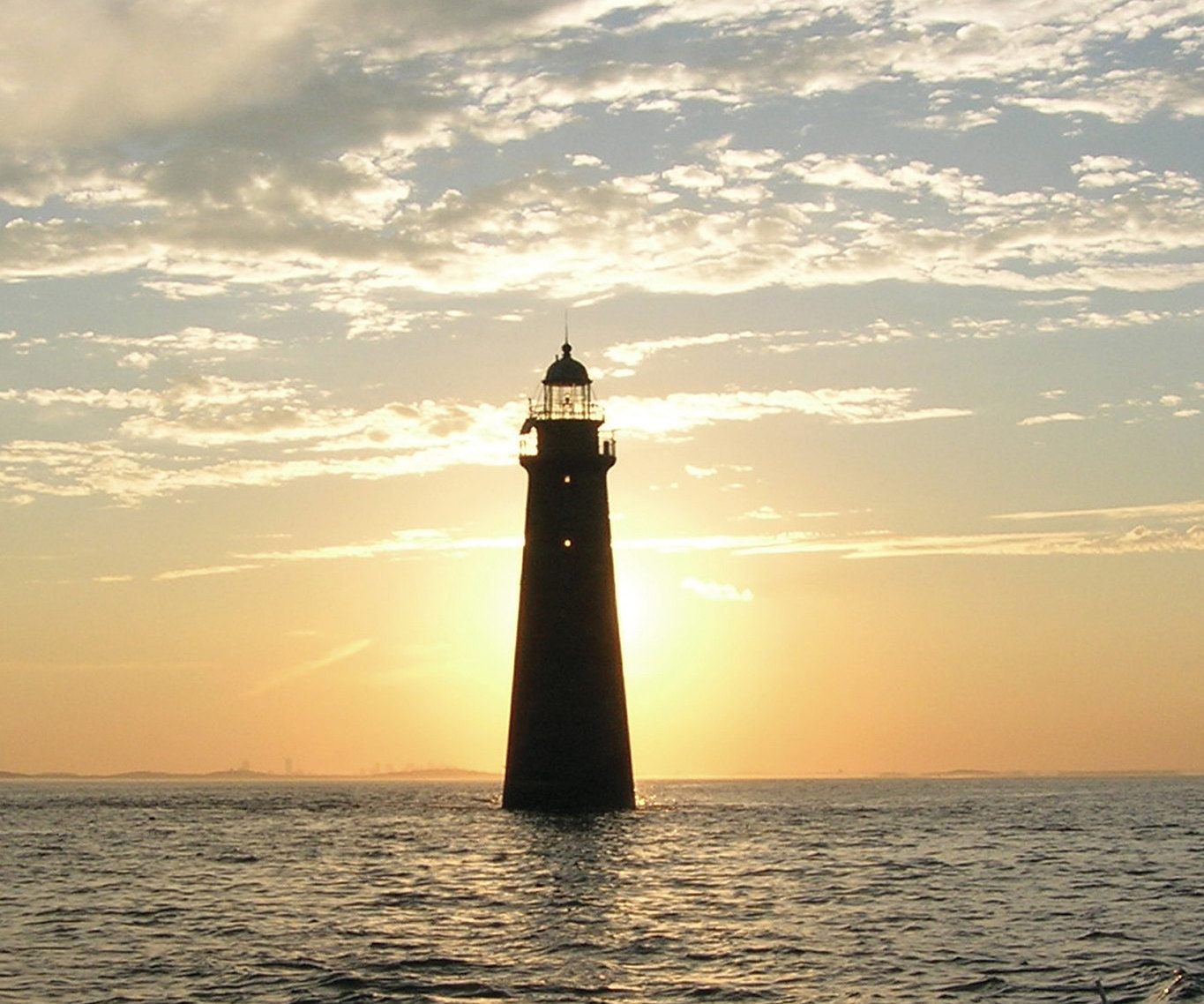 Minot's Ledge Lighthouse
Scituate, Massachusetts
"I grew up off Minot's Ledge upon which the lighthouse stands. It is not the original lighthouse, it's the second one. The current lighthouse is haunted, and blinks a lovely message, '1-4-3,' based on the romantic lore. The base of the lighthouse could only be built during a super low lunar tide, the only time the ledge is actually exposed." — 143chicago
---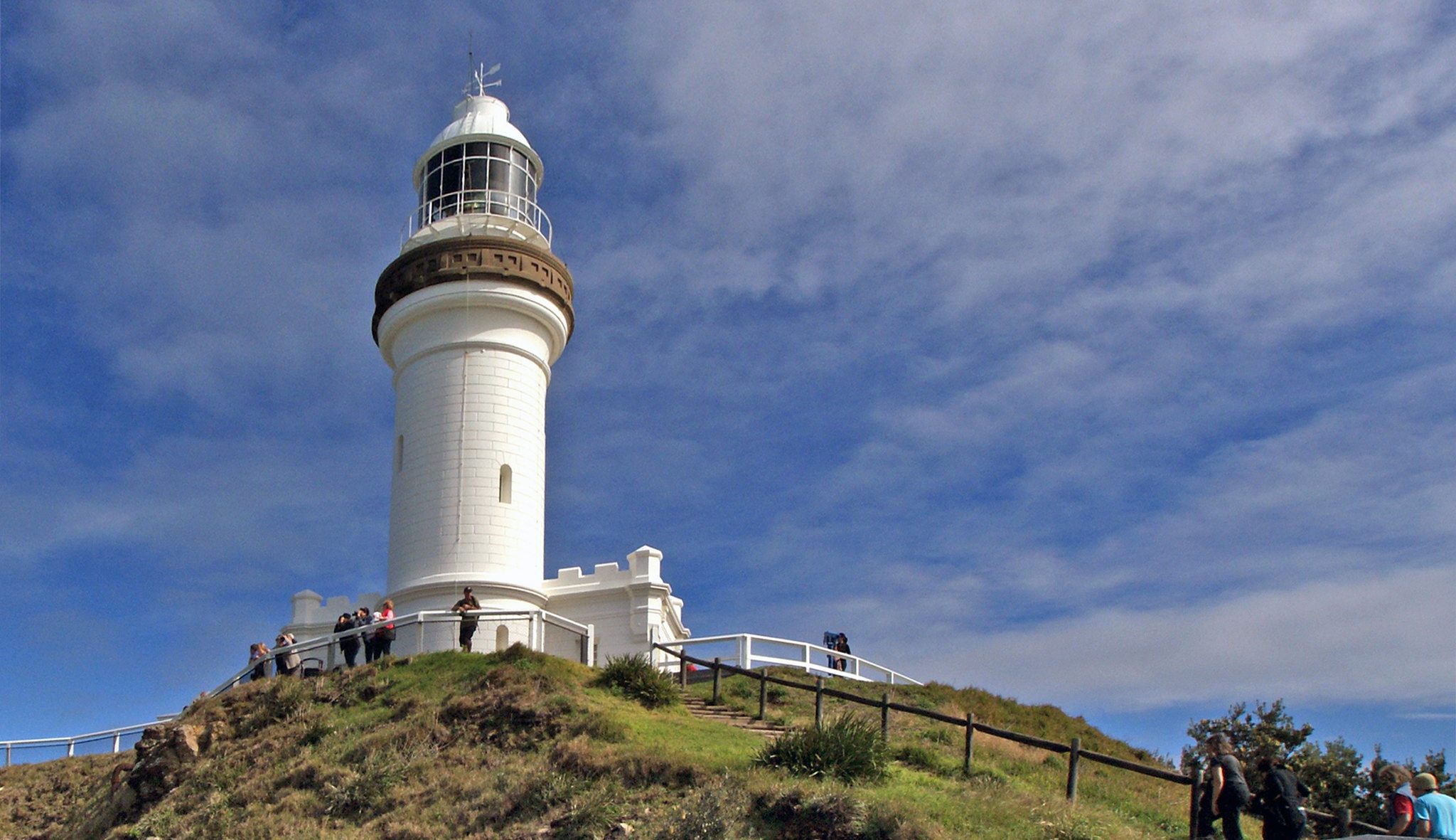 Cape Byron Lighthouse
Byron Bay, Australia
---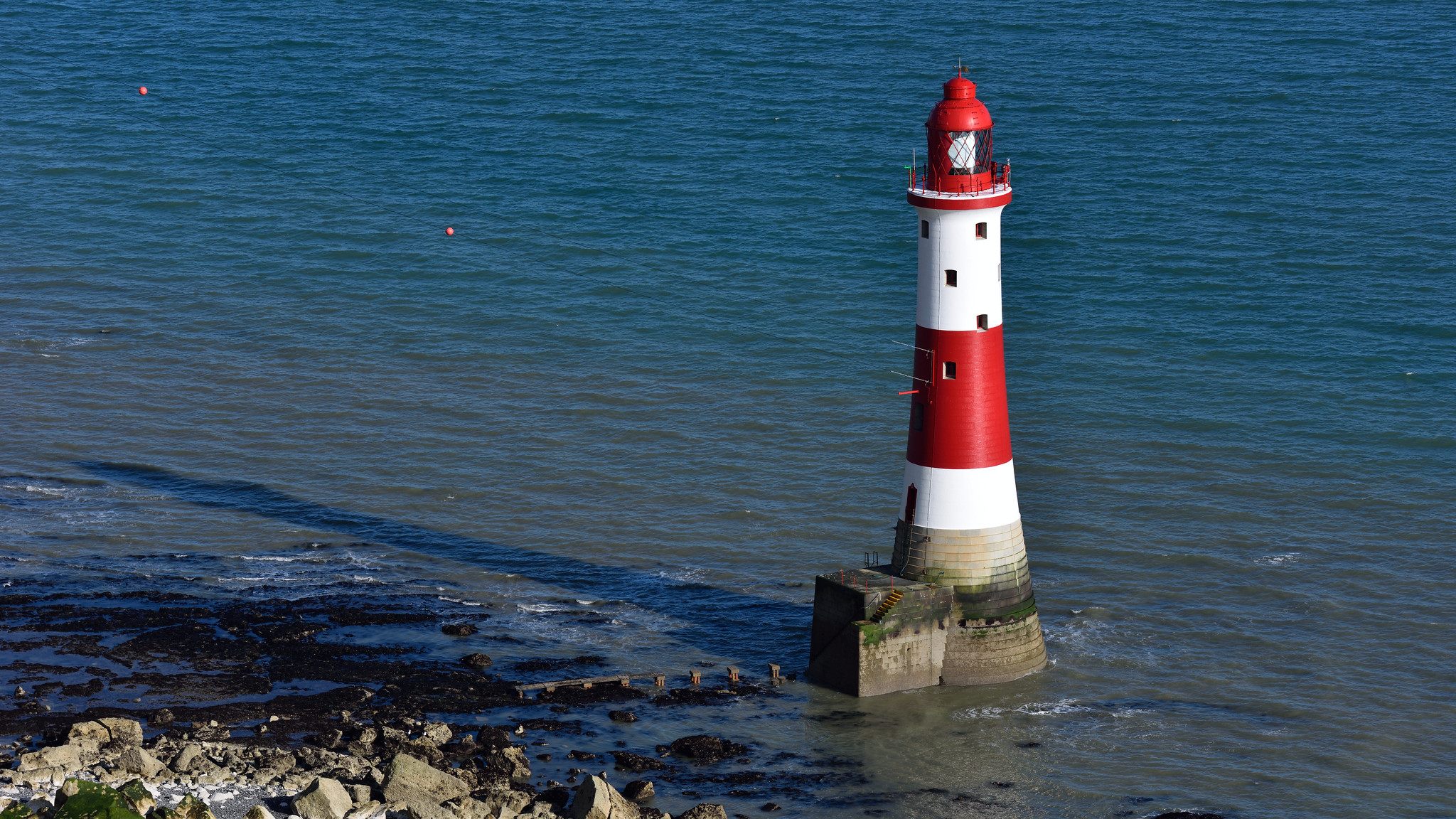 East Sussex, England
"Beachy Head Lighthouse (opened in 1902), in the English Channel." — Asta
---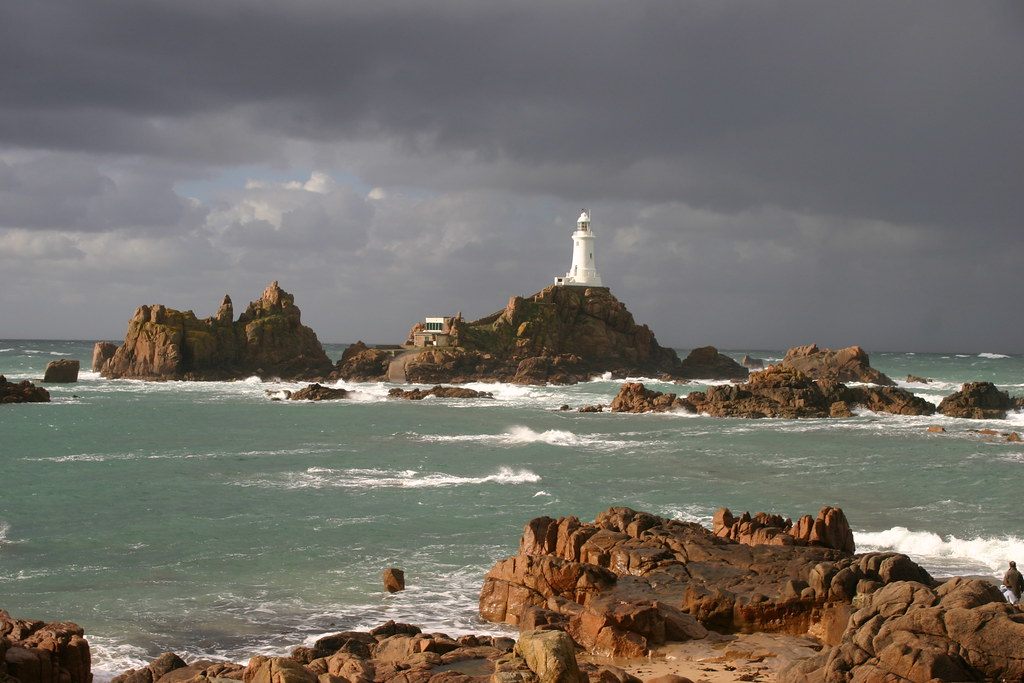 La Corbière Lighthouse
Jersey, Channel Islands
"Corbière Lighthouse in Jersey, Channel Islands is my favorite." — helencook76
---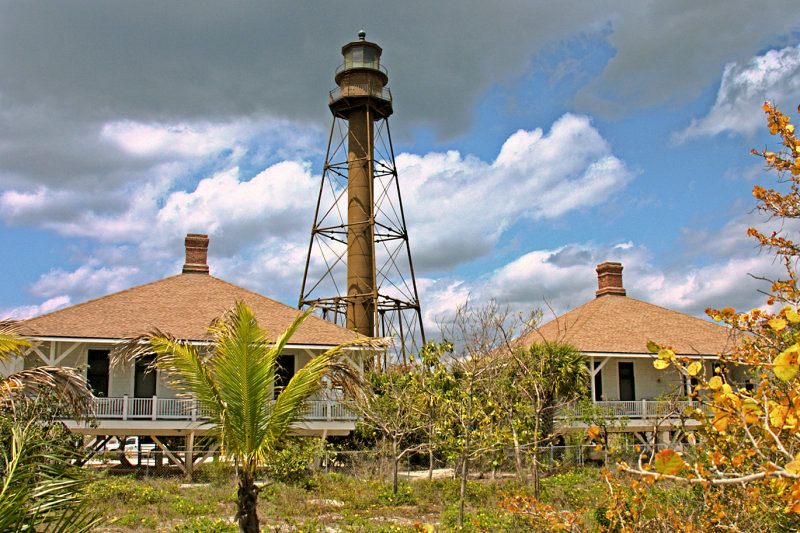 Sanibel Island Light
Sanibel, Florida
---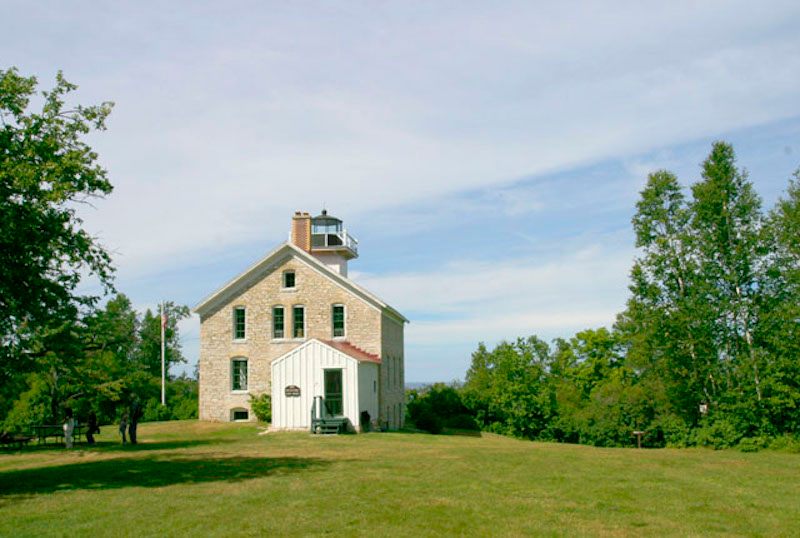 Rock Island Lighthouse
Door County, Wisconsin
"Pottawatomie Lighthouse on Rock Island, Wisconsin, is my favorite. It stands on the site of the oldest lighthouse in Wisconsin (1836) and was rebuilt in 1858. It can be toured from Memorial Day to Columbus Day." — blz68