14 Exceptional Caves That Bring the Subterranean World to Life
Atlas Obscura readers recommend their favorite speleological spaces.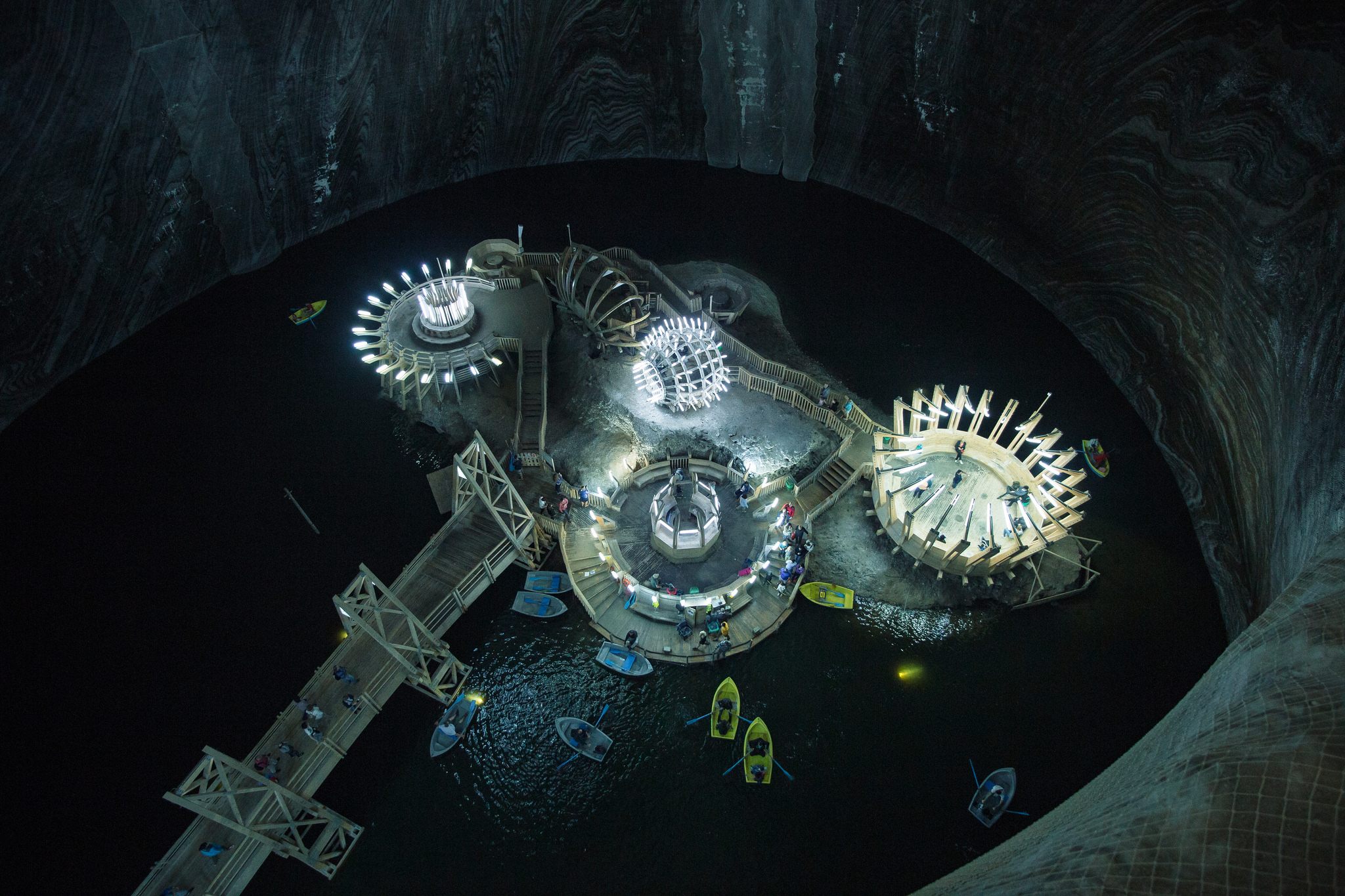 Caves! There's nothing like descending into one to remind you just how vast and fascinating our world is. Big, small, deep, shallow, natural or hand-crafted, the best caves are physical manifestations of the spirit of mystery and exploration.
Over in Atlas Obscura's Community forums, we recently asked our readers to share what they love about their favorite caves, and the responses we received were a reminder of just how incredible the subterranean world can be.
Community members (plus a few members of our staff) told us about Mexican cenotes, Romanian salt mines, Chinese tunnels, and many more underground spaces full of natural and man-made wonders. Take a look at a selection of our favorite submissions below, and then head over the forums and tell us about your own favorite cave! Let's get subterranean.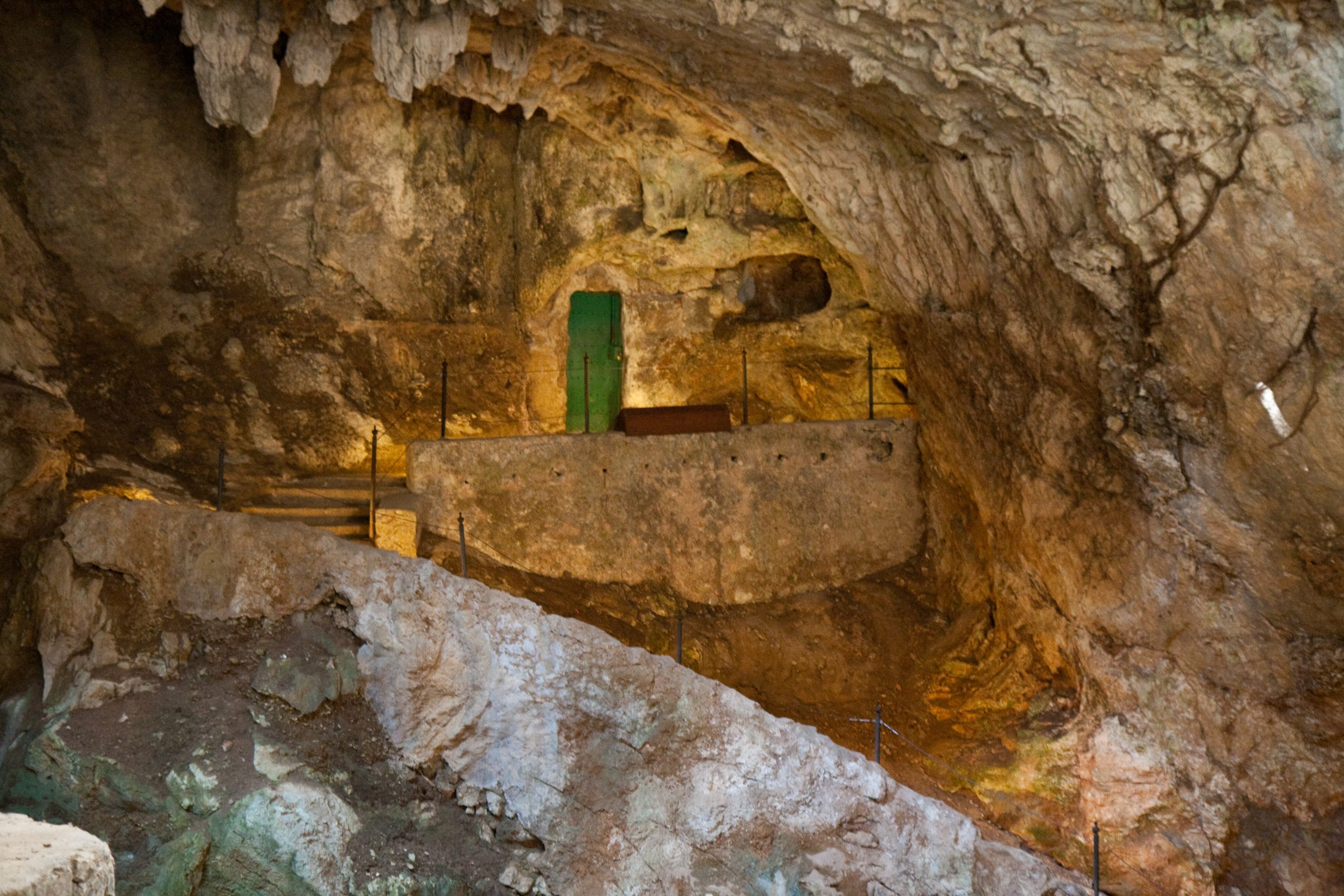 Cantabria, Spain
"A conical and strange mountain in the north of Spain completely pierced with plenty of caves. There you can find some of the most ancient paintings made by human beings." — Luis_Morato
---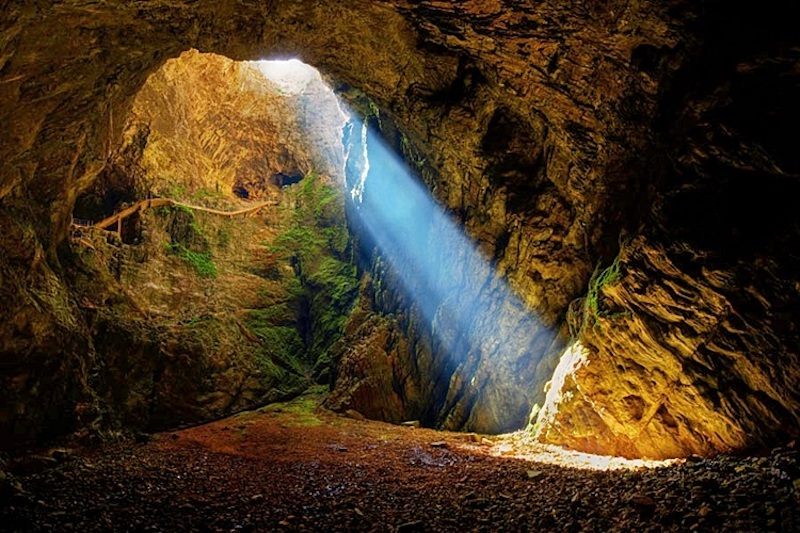 Taza, Morocco
"Wanna feel what it's like to be inside a mountain at 272 meters underground? Friouato Cave is the place to explore. It's a unique adventure that made me feel like Lara Croft for about three hours." — ggramsmith
---
Jincheng Township, China
"Can I put a cavelike tunnel in here? I always loved walking through Jhaishan Tunnel. Watching the sea water go back and forth, and listening to the classical music they pipe in (no, really), was always peaceful." — Anne_Ewbank
---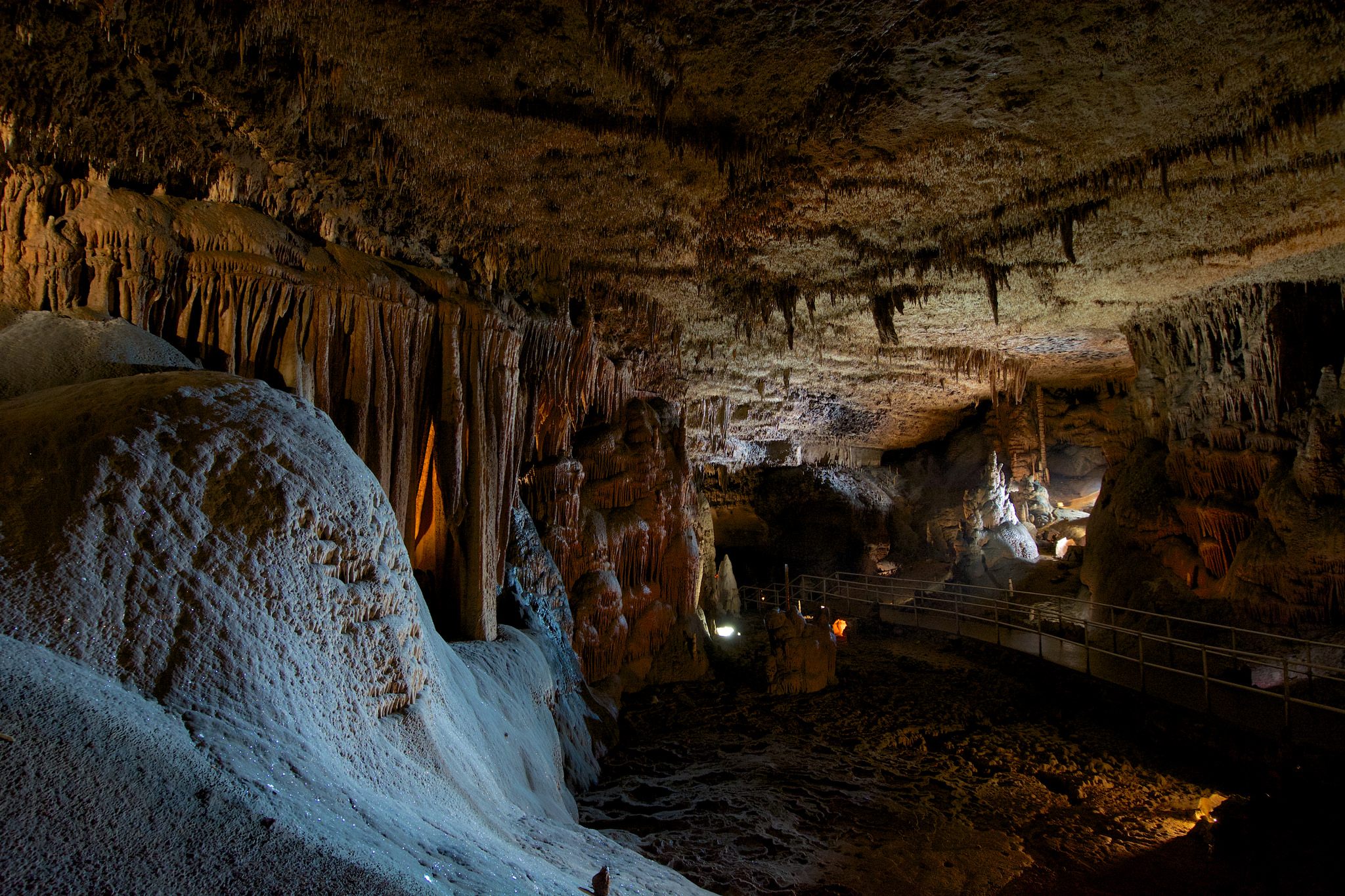 Stone County, Arkansas
"One of the most beautiful 'living' cave systems." — clantongraphics
---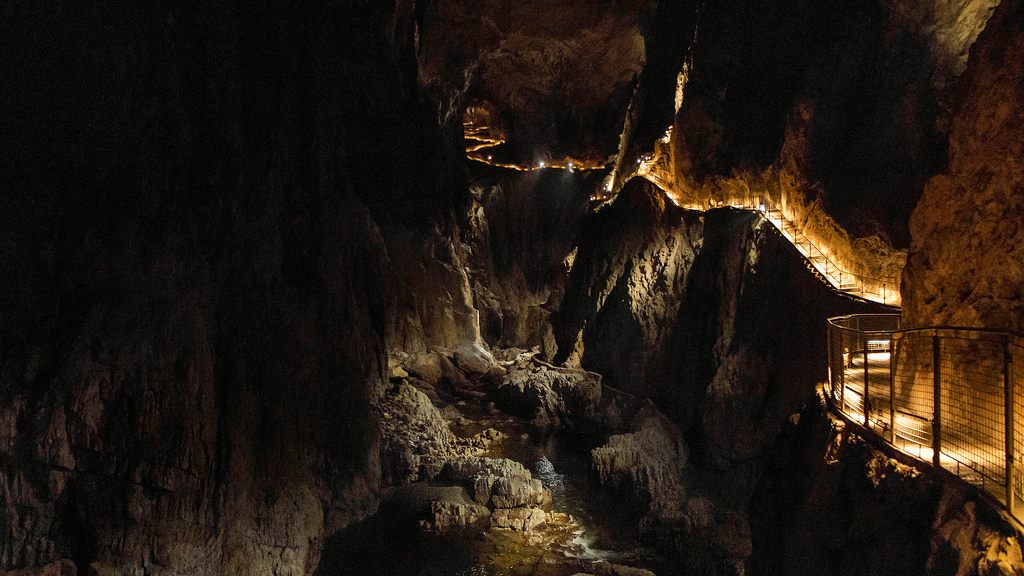 Matavun, Slovenia
"Škocjan Caves in Slovenia are the most dramatic and breathtaking I have ever seen. Visitors are in for such a treat! There are two routes… try for both, but if you only have time for one, do the route that is mostly within the cave system rather than outside." — Hrvatska
---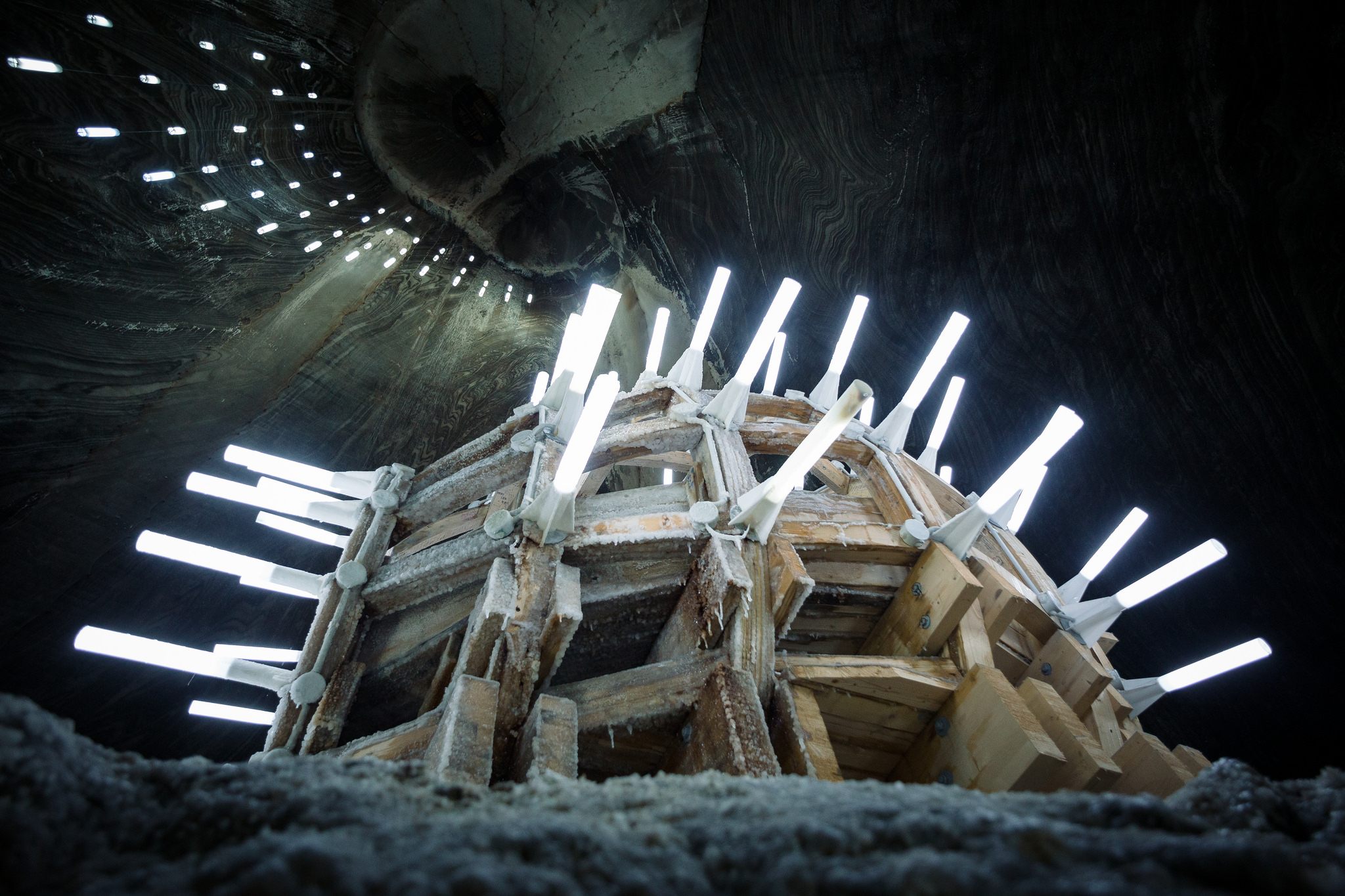 Turda, Romania
"Space-goth fantasy. Insane." — bryceaviano
---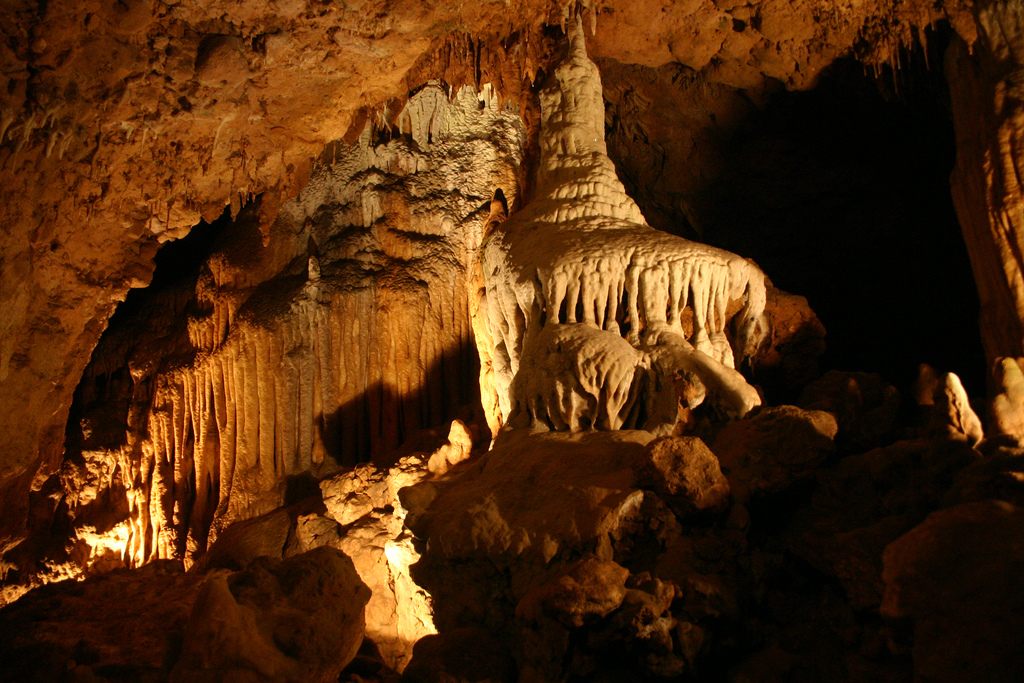 Marianna, Florida
"If you've never been to Marianna caverns located about an hour outside of Tallahassee, Florida, you are truly missing out! I guess the official name is Florida State Caverns but we've always known it as Marianna Caverns." — jmork
---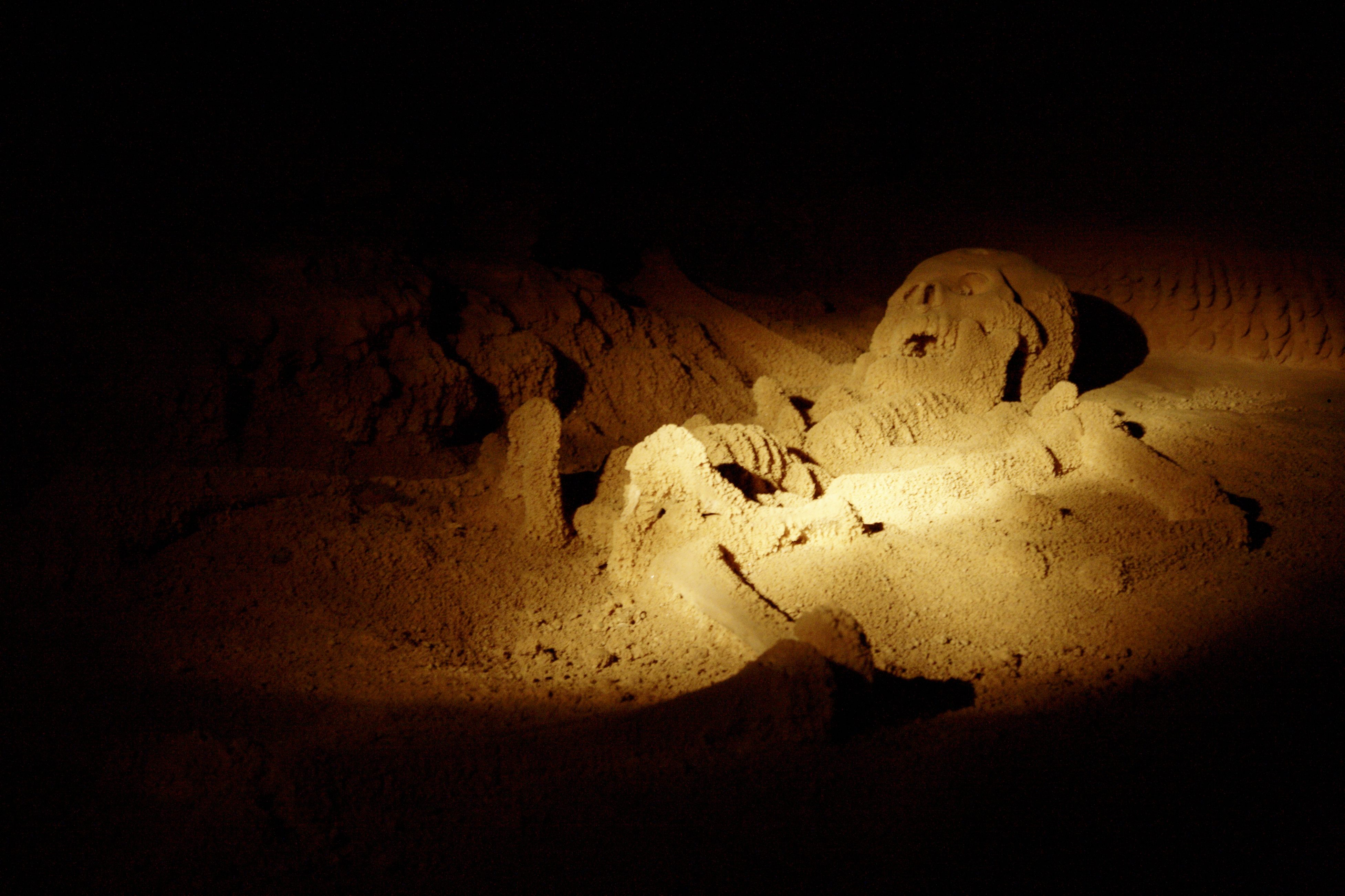 Belize
"Exploring Actun Tunichil Muknal in Belize is a surreal experience for sure. It holds Mayan skeletons and broken bits of pottery within its depths. Plus, exploring the cave (via a guided tour) is a ton of fun." — Kerry_Wolfe
---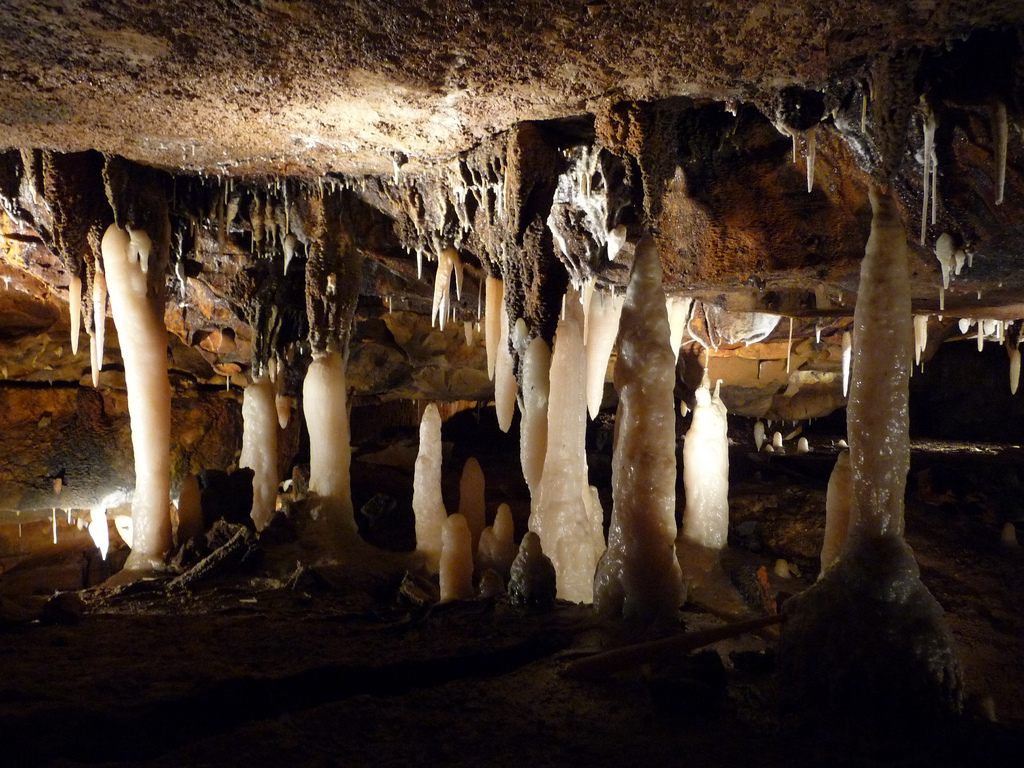 West Liberty, Ohio
"Ohio Caverns is not technically a cave, but I've loved it all my life. It's located in West Liberty Ohio, open year round naturally (pardon the pun), and home of the 'Crystal King.' […] Their guides are very friendly, and once when I took my kids during a slow day they took us on tour of a section that was closed off to their usual tours, which was awesome. I also love their gift shop, which has a great selection of items for rock and gem hounds at fairly decent prices. It's a great place to spend some time." — hickles1985
---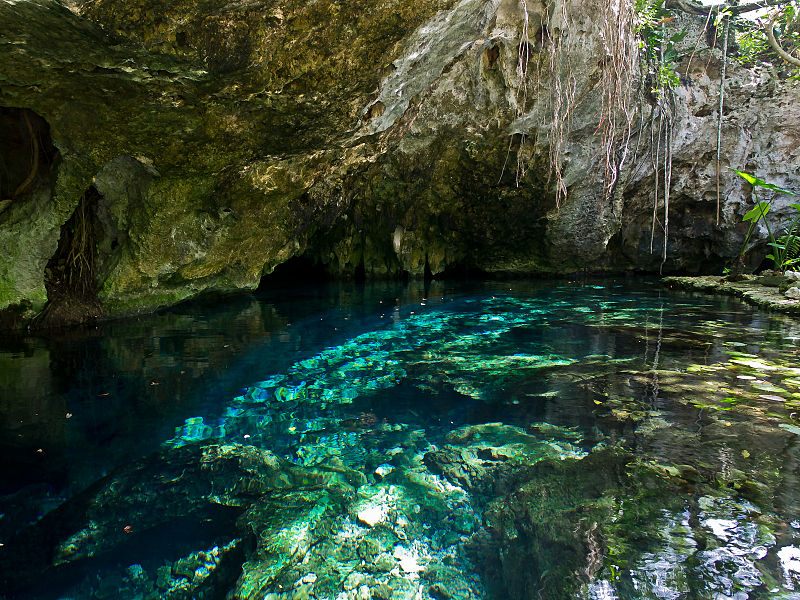 Sistema Sac Actun
Quintana Roo, Mexico
"Being from Kentucky, one would expect me to say 'Mammoth Cave,' but no. While Mammoth is a great cave, my favorite is Sac Actun, in Quintana Roo, Mexico (near Tulum). This cave has been linked with several others (Dos Ojos and Nahoch Na Chich) and is now considered to be the longest underwater cave system in the world. It was much smaller when we dove it back in 1996, but damn, was it beautiful. One must realize that this cave was dry during the ice age and was heavily decorated with stalactites and stalagmites at that time, but with the thaw at the end of the Ice Age, the caves were flooded and since (mostly) certified cave divers can enter, the cave has not suffered the damage people do to unflooded caves." — desmoprem
---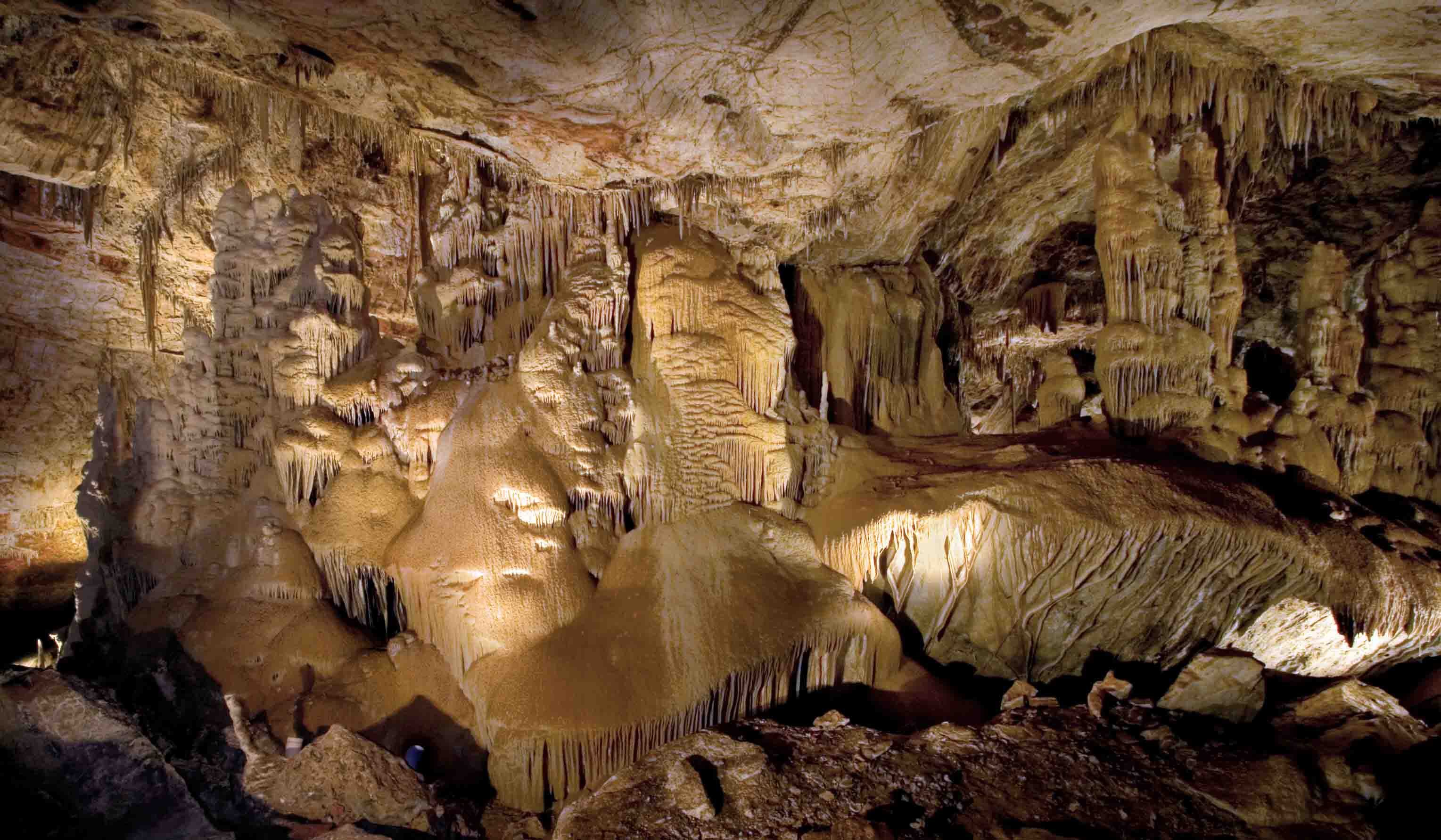 Benson, Arizona
"I have enjoyed visiting the Kartchner Caverns near Tucson, AZ, partially because they are pristine and unmarred by graffiti and other damage from tourists." — kld123
---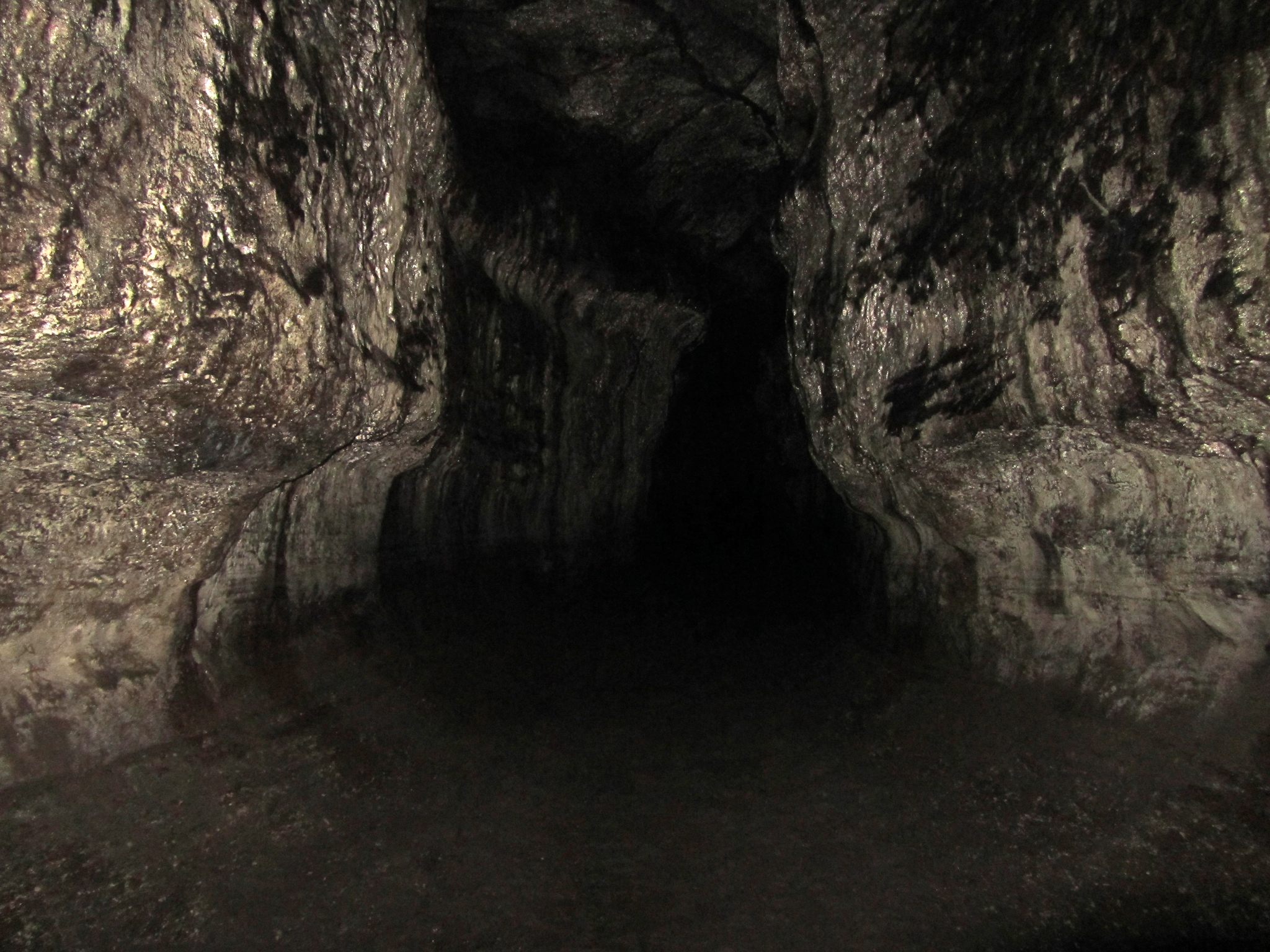 Skamania, Washington
"A lava tube almost a mile long where you are scrambling over and around lava boulders. It has no lighting except what you bring with you." — candysrider
---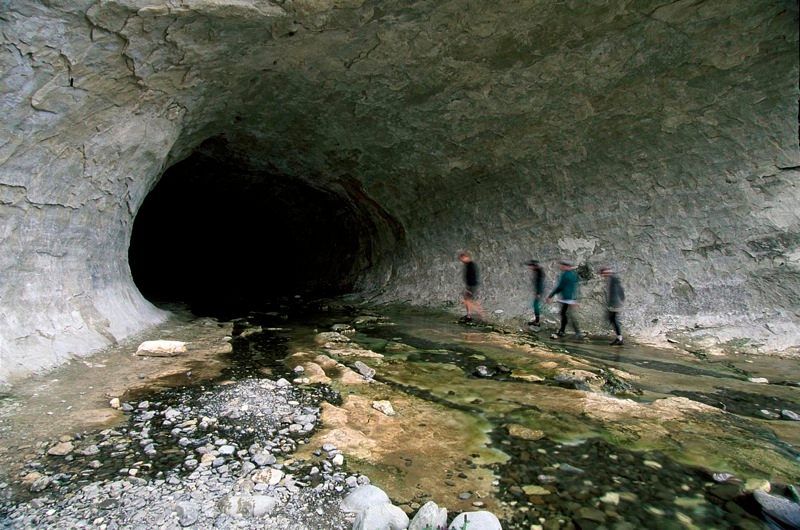 Lake Pearson, New Zealand
"The place is called Cave Stream Scenic Reserve and the cave is accessible at all times for free, but do check the warnings, as it can flood in wet weather. Follow the signs on the downhill path to the cave's exit (you ascend against the stream—it's safest that way). You'll need a good torch and a change of clothes, as you're likely to get soaked up to the waist as you ascend the waterfalls (that's the best bit!). I took my 7-year-old daughter through, and she coped just fine!" — gedmaybury23
---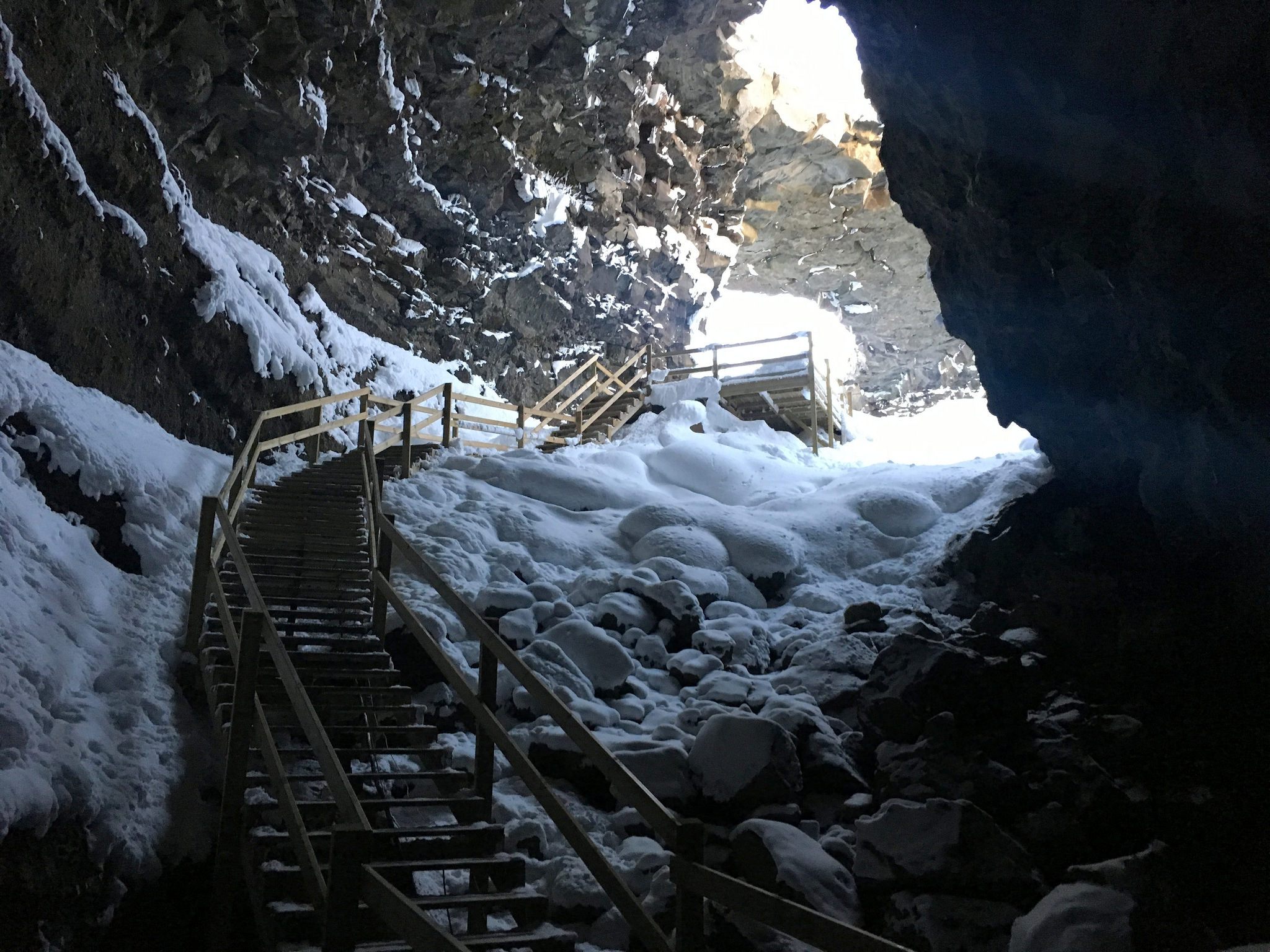 Hallmundarhraun, Iceland
"While it lacks the spectacle of mineral deposits in limestone caves, and while there is no life to speak of within the cave except for lichen and fungus, the truly astonishing qualities of Viðgelmir are due to the fact that the cave is not changing, with a few man-made exceptions. It's essentially a time capsule that has been immobilized by volcanic processes that finally came to rest over a thousand years ago and haven't stirred since. As far as lava tubes go, it is the longest yet discovered in Iceland, and lies within the Hallmundarhraun lava field, not far from Surtsellir, the largest lava tube by volume in all of Iceland!" — N_Thrainn
Responses have been edited for length and clarity.