All
United States
Alabama
Huntsville
The Atlas Obscura Guide To
Huntsville
6 Cool, Hidden, and Unusual Things to Do in Huntsville, Alabama
Updated June 17, 2022
Unusual Attractions in Huntsville
In partnership with KAYAK
Plan Your Trip
In partnership with GetYourGuide
Unforgettable Experiences Nearby
Atlas Obscura Itineraries
4 Monuments to Alabama's Beloved Animals
Maybe you love your cat a lot—maybe even enough to commission a little painting of your furry companion. But the people of Alabama can do you one better. Here, you'll find a whole cemetery devoted to hounds, a heartfelt memorial to a fish, even a statue of a pest that drove farmers batty before it also spurred them toward ingenuity. Alabama knows how to fete Fido, as well as his scuttling, swimming, and spacefaring compatriots. As the pandemic continues, we hope this virtual trip helps you explore America's wonders. If you do choose to venture out, please follow all guidelines, maintain social distance, and wear a mask.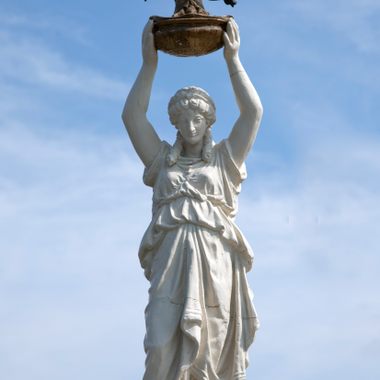 Explore Huntsville, Alabama
Huntsville Leaderboard
Places Added
Places Edited
Join the Ranks!
Improve the Atlas with edits and photos.
Places Visited
Join the Ranks!
Visit a place in Huntsville.
Recent Huntsville Activity
See Fewer Ads
Become an Atlas Obscura member and experience far fewer ads and no pop-ups.
Learn More