All
United States
California
The Atlas Obscura Guide To
California
1,423 Cool, Hidden, and Unusual Things to Do in California
Updated November 28, 2023
From coastal road trips to wild natural adventures, from desert to mountains, from Hollywood to redwoods, the Golden State has it all. No trip there would be complete without some hidden wonder you weren't expecting, and we're going to help you find it.
Cities
Unusual Attractions in California
Cool Places to Eat & Drink in California
In partnership with KAYAK
Plan Your Trip
In partnership with GetYourGuide
Unforgettable Experiences Nearby
Atlas Obscura Itineraries
Eat Across Route 66
Created in 1926, Route 66 was once the primary way drivers headed West, and a network of local economies sprouted up along its path. But after the Interstate Highway System replaced many portions of the "Mother Road," most of its associated attractions faded away. Intrepid travelers, however, can still seek out the remnants of this artery through America and even find a few new gems along the way. Along with the towering Muffler Men and the sprawling, changing landscapes that speed past your car windows, the restaurants and bars along Route 66 offer an enchanting glimpse into American history and culture. From an Illinois watering hole once frequented by Al Capone to an Albuquerque restaurant specializing in pre-Columbian cuisine to a steakhouse born of Tulsa's once-booming Lebanese community, these spots showcase the delicious diversity of America's most iconic road.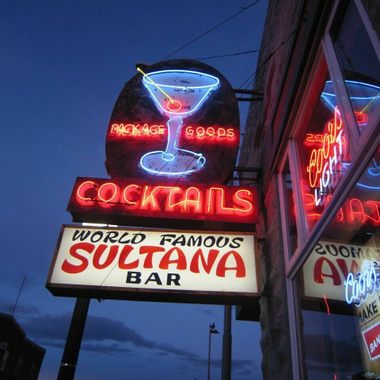 Explore California
Recent California Activity
Lists Featuring California
See Fewer Ads
Become an Atlas Obscura member and experience far fewer ads and no pop-ups.
Learn More