All
United States
Wyoming
Buford
The Atlas Obscura Guide To
Buford
3 Cool, Hidden, and Unusual Things to Do in Buford, Wyoming
Updated January 30, 2014
Unusual Attractions in Buford
In partnership with KAYAK
Plan Your Trip
In partnership with GetYourGuide
Unforgettable Experiences Nearby
Atlas Obscura Itineraries
Rogue Routes: The Road to Carhenge
Artistic visionaries and the spirit of rogue ingenuity define this route that starts in Denver, winds through the plains of southeastern Wyoming, and finishes in Alliance, Nebraska. It takes you off the beaten path to discover quirky art installations, historic monuments, local flavors, and natural wonders. This route of 11 inspiring spots is certain to spark the autonomous flame for all who take it on.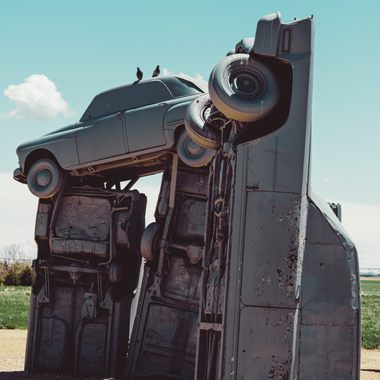 Explore Buford, Wyoming
Buford Leaderboard
Places Added
Places Edited
Join the Ranks!
Improve the Atlas with edits and photos.
Places Visited
Join the Ranks!
Visit a place in Buford.
See Fewer Ads
Become an Atlas Obscura member and experience far fewer ads and no pop-ups.
Learn More