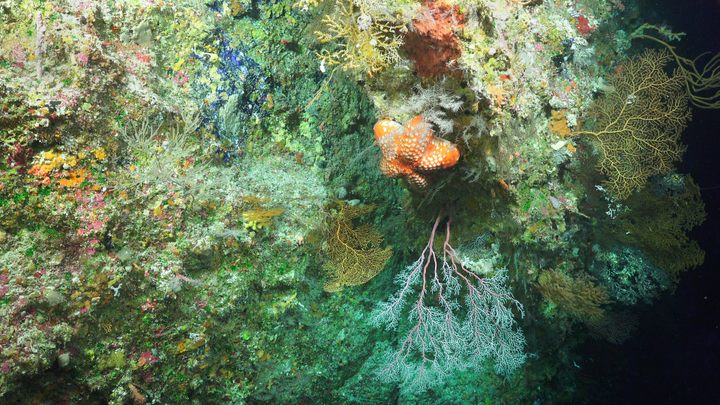 Turning On the Lights in the Ocean's Twilight Zone
The surprising colors of Australia's Coral Sea Marine Park.
Many fathoms below the surface of the sea, mysteries still abound—mostly invisible to human eyes. Sunlight disappears and water pressure mounts, making the deep sea one of the least explored and understood environments on the planet. Even today.
Still, humans have found ways to sate their curiosity, from diving bells (first envisioned by Aristotle) to scuba gear to remotely operated vehicles, and the 4K video cameras they now carry. The latter technology has enabled a group of Australian scientists to share their exploration of the continent's largest marine sanctuary, the Coral Sea Marine Park, via livestream with colleagues sheltered in place around the world during the global pandemic.
The deep did not disappoint. Coral reefs were plentiful even where light was faint or entirely absent; colorful sponges and a species of fish native to Hawaiʻi put in appearances. A fanciful octopus with ear-like fins resembling Dumbo the elephant cruised by at 3,300 feet, and chambered nautiluses—particularly ancient creatures—bobbed about somewhere around 2,000 feet.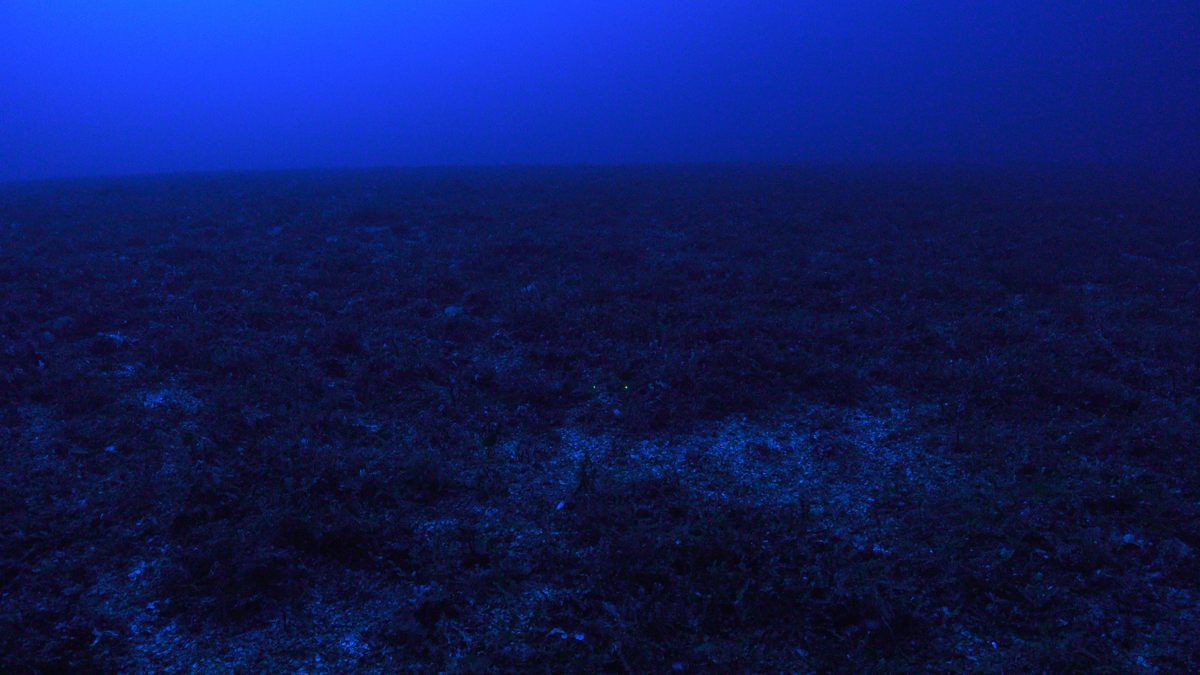 For six weeks the Australian scientists, led by marine geologist Robin Beaman of James Cook University in Cairns, worked from home with the crew of Falkor, a research ship provided by the Schmidt Ocean Institute, a philanthropic nonprofit cofounded by Eric Schmidt, former Google CEO, and his wife Wendy. The expedition mapped more than 13,000 square miles of the ocean floor east of Australia (an area about the size of the island of Taiwan), in addition to capturing captivating glimpses of life brimming up to 5,300 feet below.
Although these dives were look-only ("It's a bit like a kid going into a toy shop but being told you can't touch anything," says coral specialist Tom Bridge, a co–principal investigator), another expedition is planned—and collecting specimens is part of the mission. Bridge's wish list includes samples of the corals he can currently only gaze at from afar. By firmly identifying each species and learning how they compare genetically to others in the Pacific, he says, we might have a better window on life's evolution in the sea.