It's Not Easy to Map the 100 Largest Islands in the World
Things quickly get contentious.
Islands are tricky things. They're hard to define. (Must they always be surrounded by water? What about ecosystems isolated on tops of mountains?) They're also hard to count. (What, if anything, is too small to make the cut? Is anything too large to be added to the tally?) There is no single, constant, definitive number of islands in the world, and there never will be: New ones continue to form, and old ones disappear from view, drowned by rising water or other factors.
The cartographer David Garcia has been mapping islands for years, and still finds fresh inspiration for new projects. Garcia's latest effort is a roundup of the 100 largest islands on the planet, depicted in shaded relief.
To sort islands by size, Garcia used the Equal Earth Projection, which maintains' areas relative sizes as a way to minimize distortion. Garcia then calculated islands' areas based on data available through the OpenStreetMap project. Since the idea was to show a general public how the islands stack up next to each other, Garcia explains, "I oriented all islands to the same cartographic north, but to visualize each island, I used a projection that depicts how the island looks like on a standard globe." The 3D effect is based on a NASA dataset, and the hues reference elevation and nod to each island's climate. (Polar regions, for instance, are a shivery blue.) Greenland, the heftiest of the huge, is at the top left, and the Solomon Islands' Guadalcanal, the smallest of the big, is toward the bottom right.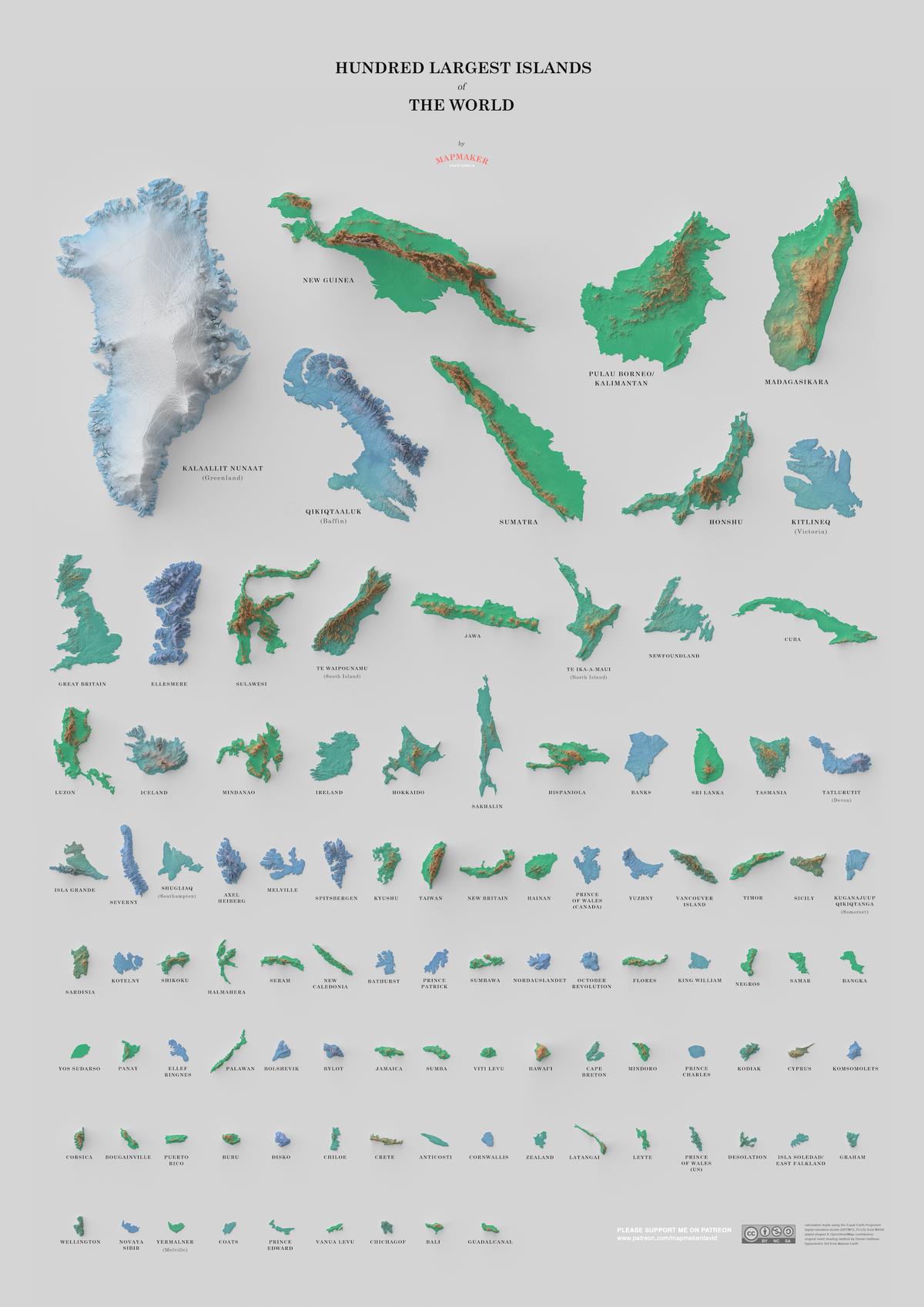 Garcia began thinking deeply about islands and mapping in 2013, while working as a geographer and planner in the Guiuan islands, in the Philippines, after Typhoon Haiyan (often called Super Typhoon Yolanda in the Philippines) swept through in 2013. The island group had seen "colonization, crises, conflict, and climate change," Garcia says, "and my cartography is seriously committed to such concerns."
Mapping islands takes on a personal significance, too, when Garcia thinks about his ancestors sailing "from island to island, using maps that are different to those that were taught to me in university," or when Garcia made maps of the largest islands in the Philippines to give to friends and mentors as parting tokens before departing for London to study geospatial analysis.
Mapping has also led Garcia to chew on how indigenous names can be lost to time and records. On this new map, Garcia has labeled some islands by their indigenous names—Greenland is noted as Kalaallit Nunaat in Greenlandic, for instance.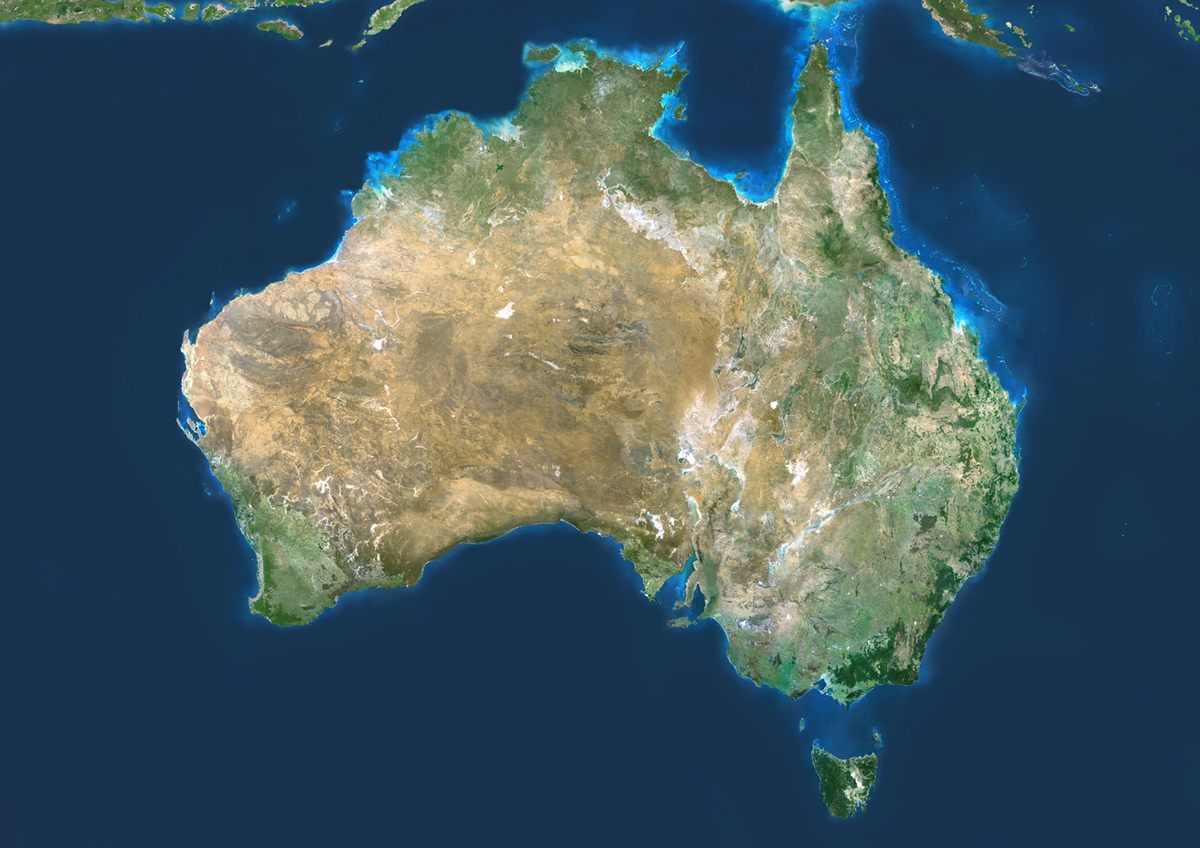 In a lively Reddit thread about the chart, some commenters were surprised to see that Java was so big, while another thought it would be bigger, given how many people call it home. (The island's population topped 140 million in 2015.) Many mourned the absence of Australia, which Garcia omitted because of its status as a continent. Some mused about how strange and frustrating it was that there were so many parts of the world that they didn't spend much time thinking about. "It shows how people's values, expectations, learning experiences, etc. are a factor in how places are classified and named," Garcia says.
Next up, Garcia wants to make a map of the islands of the Pacific that face threats from climate change. And, continuing to think about movement of people and ideas, "[maybe] I should work more about geography and relationships—instead of boundaries, territories, and isolation," Garcia says. No matter how you slice them, islands aren't just landmasses lapped by water—they're places that change and are changed by the world beyond their shores.