Welcome to Obscura Day 2016
Nearly 200 expeditions in 35 states and 25 countries. Join us!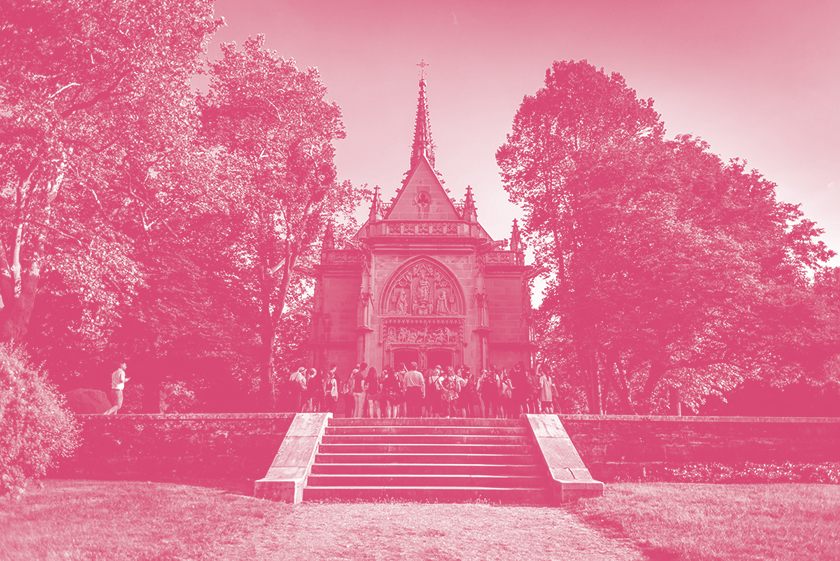 The living meet the dead in New York's Woodlawn Cemetery. (Photo: Steve Acres)
An excursion to a secret subterranean temple in Italy. A hidden beach party at an old mine in Kansas City reachable only by boat. A scavenger hunt through an abandoned development in Beijing's Olympic village. Plasma experiments at the Princeton Plasma Physics Lab. A tour of Molossia, the world's smallest sovereign republic, and a meeting with its president.  
This is a taste of Obscura Day 2016, Saturday, April 16, Atlas Obscura's fifth annual global day of exploration.
At Atlas Obscura, we believe there is always something amazing to discover—not just around the world, but around the corner. On Saturday April 16, 2016, we'll celebrate this mission of discovery and exploration with nearly 200 unusual, wondrous, and curious real-life expeditions. It's a day to visit the hidden treasures in your own hometown, or take a road trip somewhere amazing.
Last year more than 4,000 of you took part in Obscura Day. This year will be even bigger. We'll be in 35 states, in 25 countries, and on five continents. You don't need complicated gear or months of training to join Obscura Day—these are adventures for everyone.
How do you sign up? Get started by heading to the Obscura Day 2016 homepage where you can search what's near you, or browse to your heart's content.  
A few events that look enticing to me are:   
New York City: A secret garden party at a hidden-away cemetery in the East Village, a walking tour of Coney Island Creek, featuring a half-submerged homemade submarine, plus a dozen other Obscura Day activities.
Bay Area: A behind-the-scenes tour of the Letterform Archive, with its 30,000 objects related to typography and calligraphy; a visit to the glorious Kingdom of Boomeria, plus 5 other activities;
Washington, D.C.: The chance to help a medical historian amputate a (model) leg using Civil War tools, a tour of the LGBT icons buried in Congressional Cemetery; plus 8 other adventures;  
Los Angeles: A taxidermy project at Birds of Prey Taxidermy; an exploration of the ruins of the abandoned Los Angeles Zoo, plus 13 other excursions;
Chicago: A workshop in 19th-century grave-robbing techniques; plus 7 other activities;
Philadelphia: A behind-the-scenes tour of Eastern State Penitentiary, America's most famous old prison; plus 4 other adventures;
And there will be other fantastic activities in Denver, Seattle, Kansas City, Boston; Austin, Richmond, Sydney, Tallinn, Tblisi, and probably a city or town near you.
Don't wait to register: Events fill up quickly. And—this is important—if you don't see the right adventure, check back in a few days: We'll be adding dozens more Obscura Day events over the next week. (If you don't see any events in your area, hop on the Atlas and make your own adventure. There are over 9,000 places crying out for exploration.)
Let us know how it goes! Please share what you're doing by tagging #ObscuraDay and #AtlasObscura.