3 Corpse Flowers Are About to Bloom in Washington, D.C.
They're expected to open up right around the solar eclipse on August 21.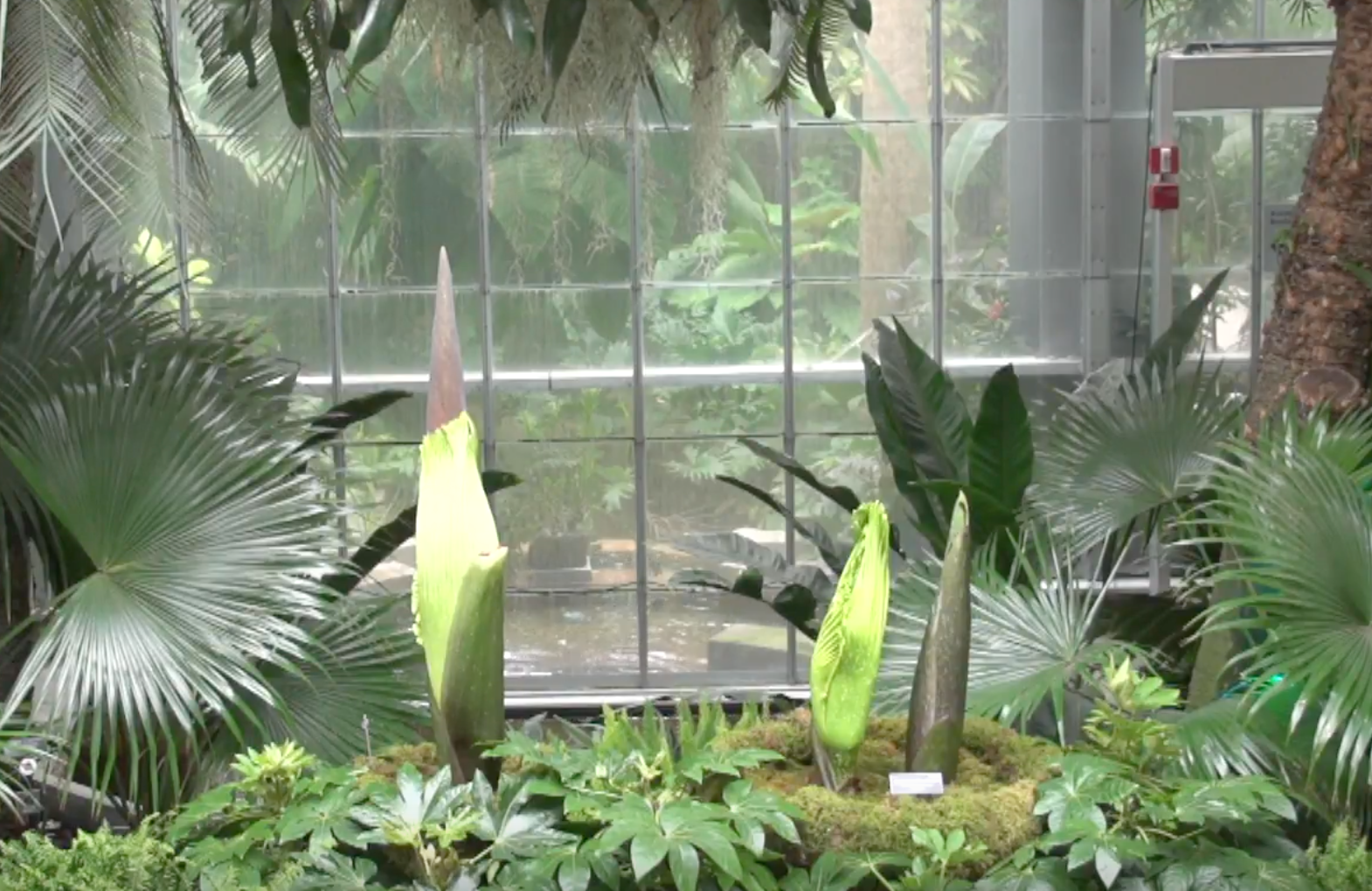 Washington, D.C., won't see a total solar eclipse on August 21 (residents will get upwards of 80 percent coverage), but there's another incredible natural phenomenon that could help make up for it. Three corpse flowers are expected to bloom at the United States Botanic Garden, stinking up its conservatory sometime between August 17 and 23.
Corpse flowers are native to Indonesia and known for their pungent smell that's reminiscent of rotting garbage, as well as their infrequent blooms. The strange plant, also called the titan arum, can grow up to 12 feet tall, so its blooms (technically inflorescences, or flower clusters) are quite the spectacle. The three plants at the Botanic Garden started out between two and three feet in height, but are growing quickly as they approach opening. The flower on the far left in the Botanic Garden's live stream, below, was 36 inches tall on August 6. By August 10, it had already shot up to 54 inches.
The Botanic Garden says this is likely the first time three corpse flowers at one institution have bloomed at once in North America. Chicago's Botanic Garden had two bloom back in June, and the New York Botanic Garden and the United States Botanic Garden had one bloom each last summer. There are a few possible explanations for why all these corpse flowers appear to be blooming around the same time, but the eclipse isn't one of them. The partial occlusion of the sun over D.C. is just a coincidence, but together they might make quite the natural show for the nation's capital.