The International Space Station Had Two Views of the Eclipse
And cast a shadow of its own.
One might be forgiven for imagining that a fly crawled across the lens NASA used to capture this image of yesterday's eclipse near Banner, Wyoming, but that's no fly. It's the International Space Station (ISS), more than 30,000 cubic feet of pressurized habitat, with six people aboard, traveling at 17,200 miles per hour more than 250 miles above Earth. This composite combines seven images of the station making its way across the solar disk, as millions watched the celestial show from below—a transit it made three times during the eclipse.
The six crew members currently on the ISS—Randy Bresnik, Jack Fischer, Peggy Whitson, Paolo Nespoli, Fyodor Yurchikhin, and Sergey Ryazanskiy—were the only people to see the eclipse from space. Here is what they saw when they looked "up" …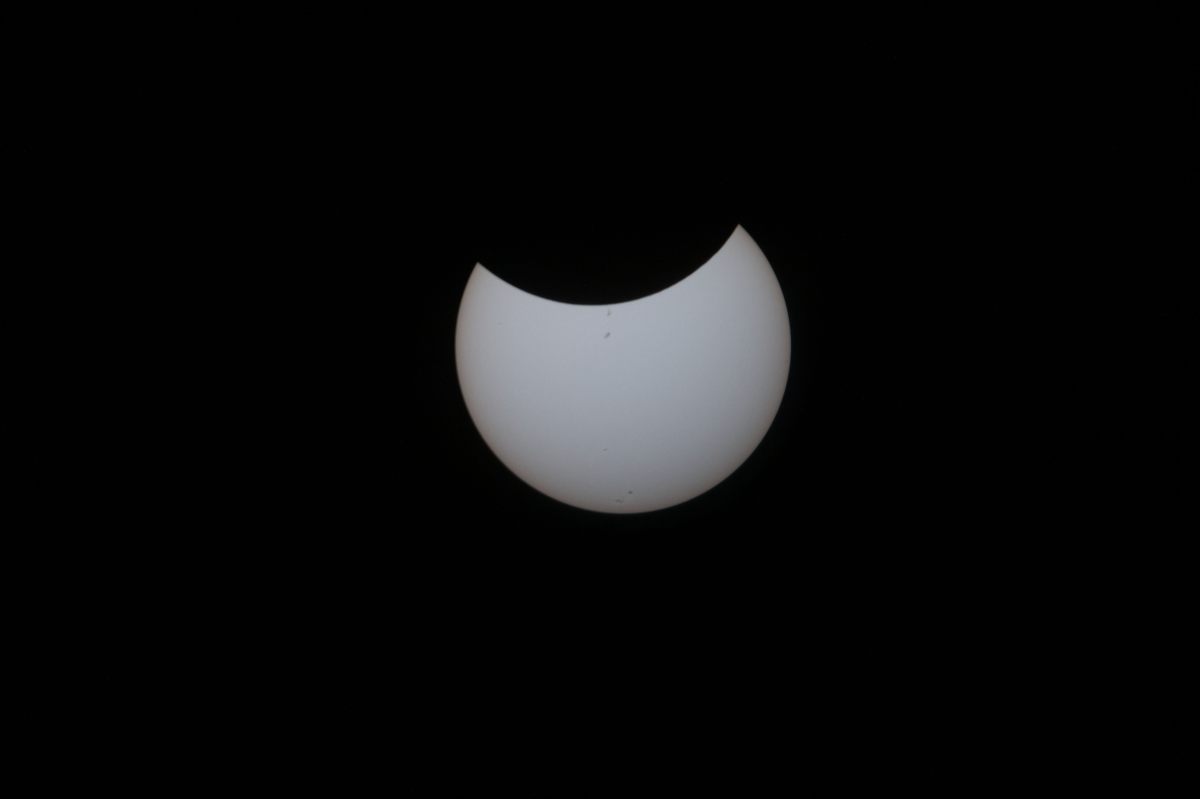 … and when they looked down: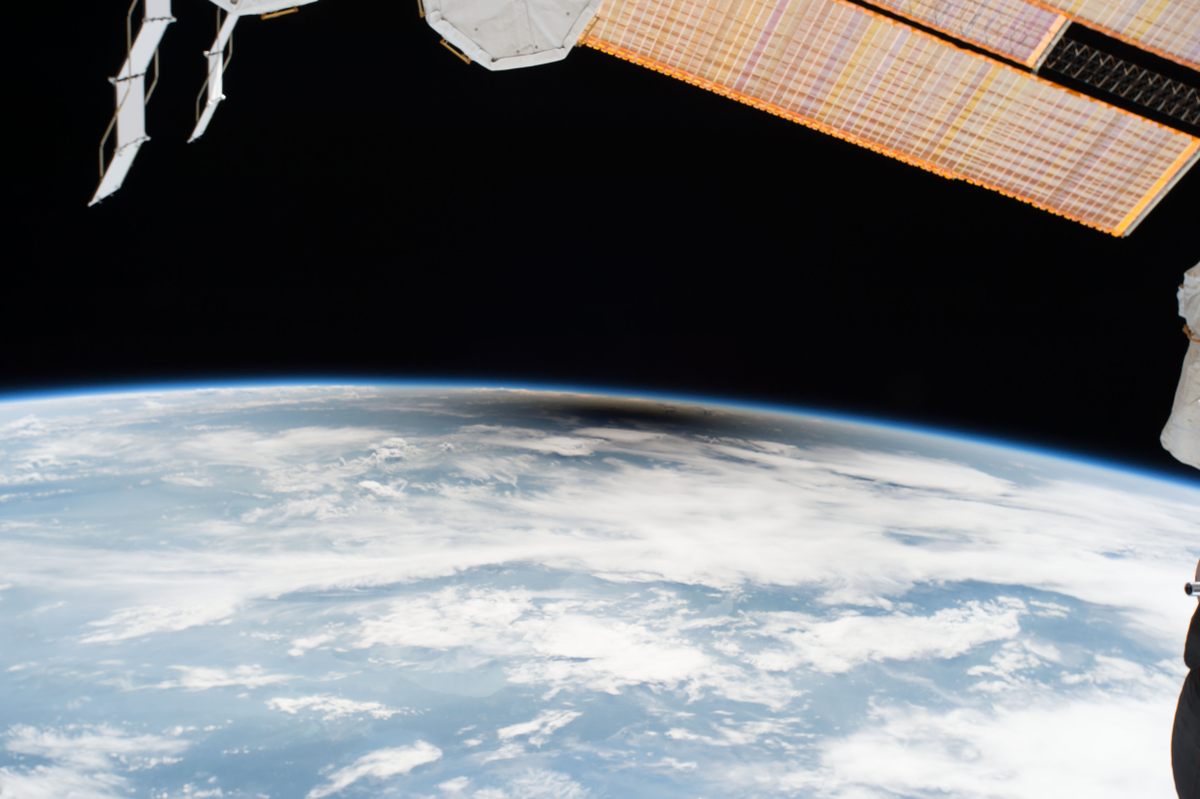 They have seen and will see any number of wonders during their time in orbit, but the eclipse that entranced the United States has to be a highlight.