A Menorah That Honors an Immigrant's Story
After escaping the Holocaust, Manfred Anson paid tribute to his new home.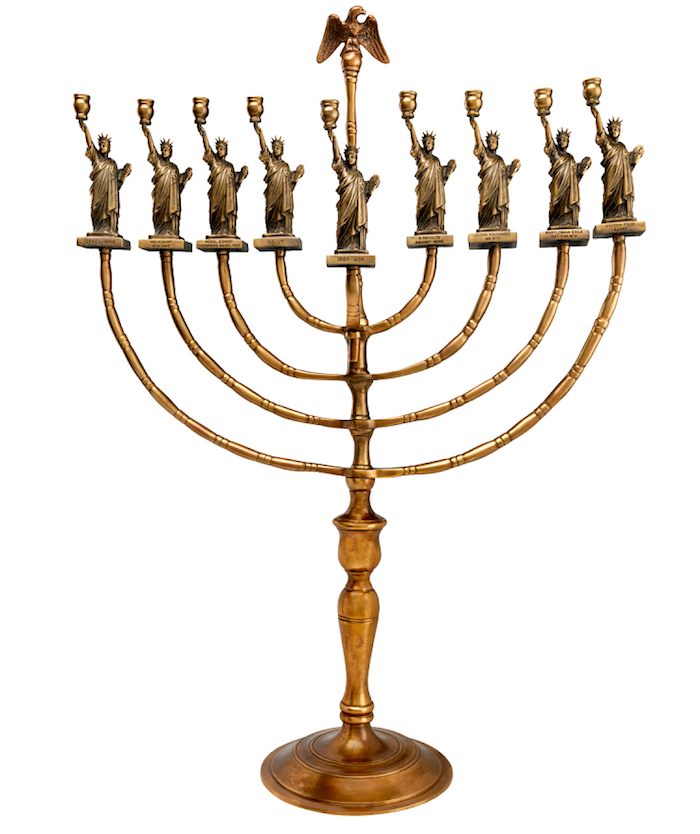 Hanukkah celebrates a miracle that occurred in 165 B.C., and the Statue of Liberty was unveiled in New York Harbor in 1886. The two moments are separated by two millennia and thousands of miles, but Manfred Anson thought it perfectly appropriate to bring them together.
In 1986, for the statue's centennial, Anson designed a Hanukkah menorah with nine Lady Liberty–shaped branches, and donated it to the Statue of Liberty National Museum. On each of Hanukkah's eight nights, Jews light another candle on the menorah to commemorate the miracle that took place in Jerusalem, when the Jewish Maccabee warriors rededicated the Temple after overthrowing the Seleucid occupation. They had estimated that they only had enough oil to light the seven-branch menorah for one night, but the fire burned instead for eight. (The ninth branch, the shammash, is used to light the others.) Anson drew a connection between this story and his restorative journey to the United States, after decades of exile and persecution.
As Grace Cohen Grossman, of the United States Holocaust Memorial Museum, writes in a blog post for the Smithsonian's National Museum of American History (where one of Anson's menorahs is on display), a young Anson fled his native Germany shortly before the outbreak of World War II. He was one of 20 boys selected by the Jewish Welfare Guardian Society of Australia to move there, where he served in the army during the war. His younger brother, Heinz, was killed in Majdanek concentration camp in Poland, while his sister Sigrid survived several camps. Anson followed his sister to the United States in 1963. (Their parents had also survived the Holocaust, but had died by the time the siblings reunited.)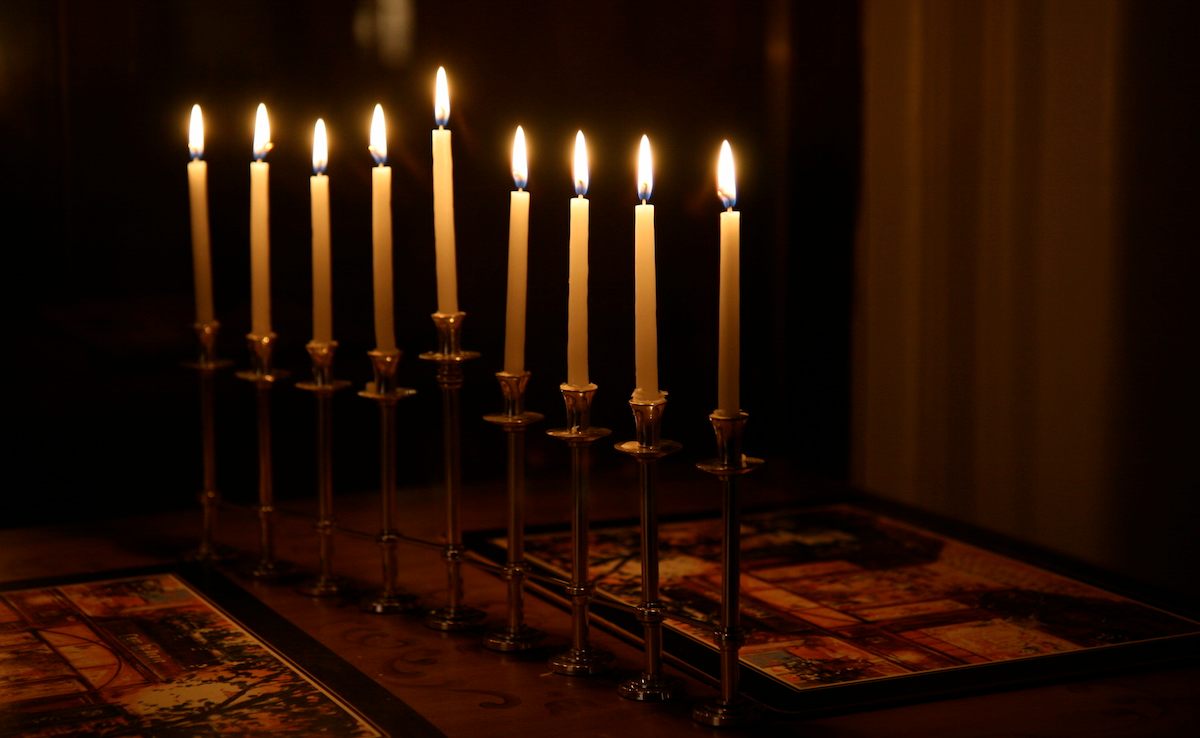 According to Grossman, Anson collected thousands of pieces of American memorabilia, including items associated with the Statue of Liberty, the Liberty Bell, and the Capitol. He also had between 20 and 30 Liberty menorahs cast from a miniature Lady Liberty souvenir. Anson passed away in 2012, but in 2013 received his highest public honor yet. At that year's White House Hanukkah ceremony, President Obama lit one of Anson's Liberty menorahs, and said that Anson "sought a place where he could live his life and practice his religion free from fear," and that his menorah is "a reminder that our country endures as a beacon of hope and of freedom wherever you come from, whatever your faith."
Though Anson found refuge, we know that Americans of all faiths have faced bigotry throughout the country's history. In 2018, Hanukkah comes barely a month after the massacre at Pittsburgh's Tree of Life synagogue. According to the Anti-Defamation League, anti-Semitic incidents increased in the United States by 57 percent between 2016 and 2017. Anson's Liberty menorah is a testament to what the United States is capable of, and a reminder that there's still work to be done.