These Literary Vending Machines Serve Up Short Stories
Little pieces of literature, on demand.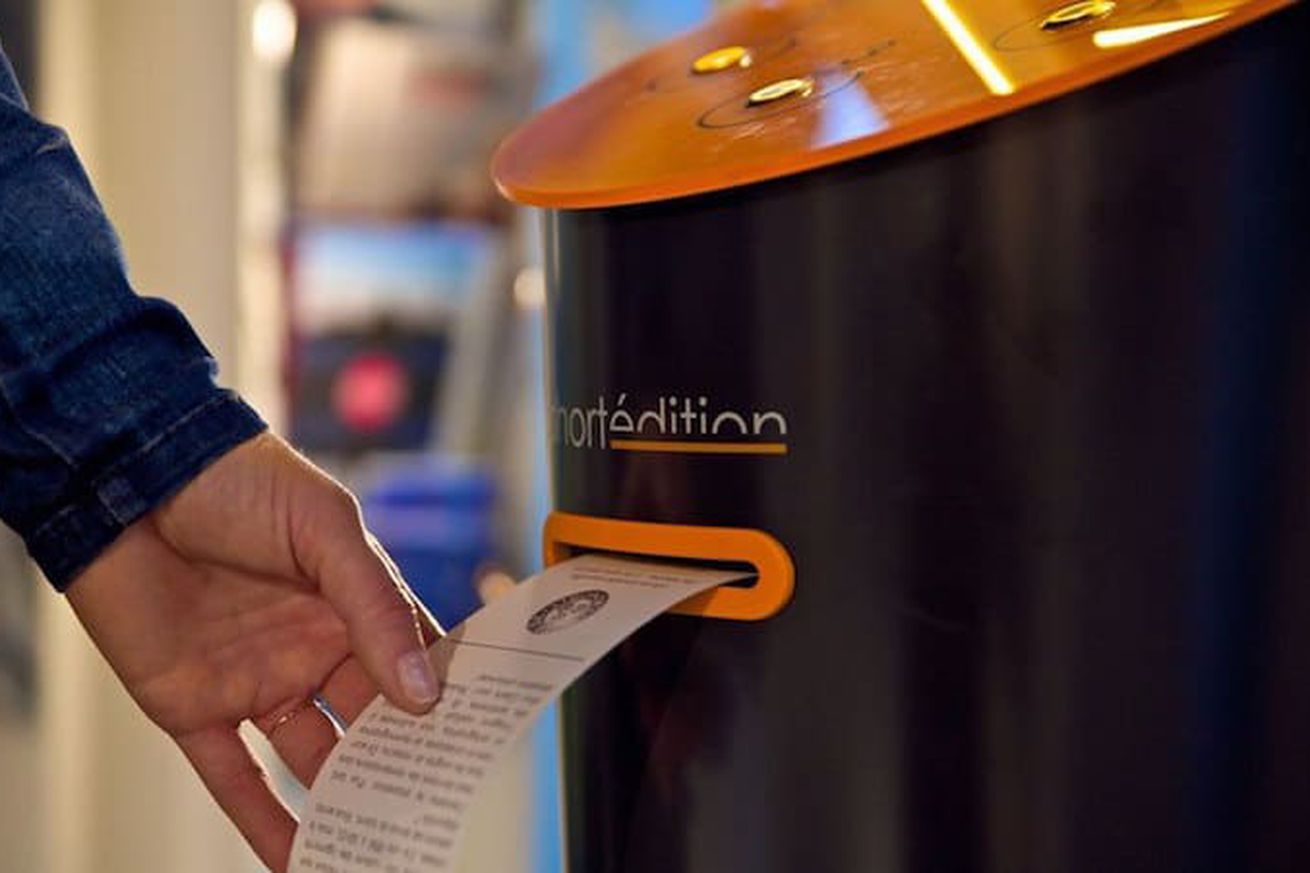 In Grenoble, France, the short story addict doesn't have to go far to get their fix. Across the seven square miles of the central city, 14 orange-and-black machines are dotted like Easter eggs in train stations, municipal buildings, and even the local museum. At the push of a button, each one will unspool a little piece of literature, printed on a long strip of paper, like a grocery store receipt. You can select for length—one, three, or five minutes—but precisely what you'll be served up is in the hands of the gods. These are story dispensers, built by Grenoble-based publishing company Short Edition.
When the company began producing the machines in 2015, they were hardly set on global domination. But today, they are found around the world, with some 30 dispensers across the United States alone. (A map of the machines can be seen here.) In restaurants and hotels, libraries and government buildings, loiterers and literati alike can help themselves to these free stories, pulled from a digital bank of more than 100,000 original submissions.
The stories come from writing contests, with each entry carefully evaluated by Short Edition's judges. At some point, they hope to translate them, and to "have some Asian authors read in Europe or America, American authors read in Africa or South America, etc.," Loïc Giraut, an international business developer for the company, told LitHub. "We want to create a platform for independent artists, like the Sundance Institute," Kristan Leroy, export director at Short Edition, said in an interview with the New York Times. "The idea is to make people happy. There is too much doom and gloom today."