Behold Salvador Dalí's Recently Republished Wine Bible
The 1977 manual features hundreds of surreal illustrations.
The late artist Salvador Dalí conceived surrealist worlds where melted clocks coexisted among lobster telephones. Yet the universes contained within Dalí's more gastronomic ventures, such as his absurdist dinner parties and his 1977 "wine bible," The Wines of Gala, are equally fascinating and mind-bending.
Dalí put together The Wines of Gala, a companion piece to his 1973 cookbook, Les Dîners de Gala, late in life. He dedicated both books to his wife and muse, Gala, and in them, concocted a feast for the senses.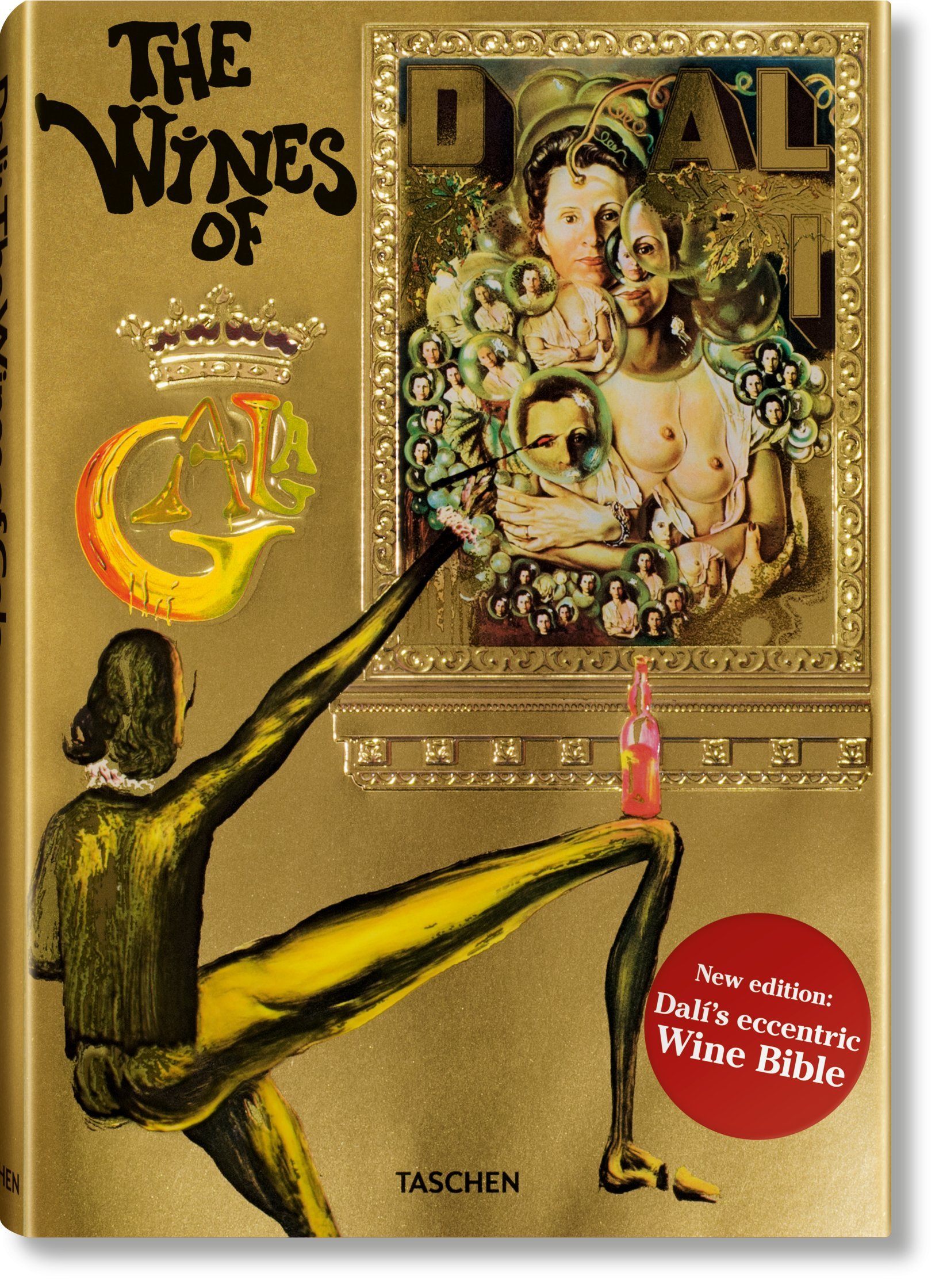 While The Wines of Gala wasn't successful upon its original release, Taschen recently re-published the stunning and strange wine manual that, in particularly Dalí-ian eccentric glory, becomes an urgent wake-up call to slow down in the tumultuous world we live in today. Through the 140-plus illustrations that Dalí created for the book, we're reminded that throughout history, wine has often been "brought out for life's important occasions."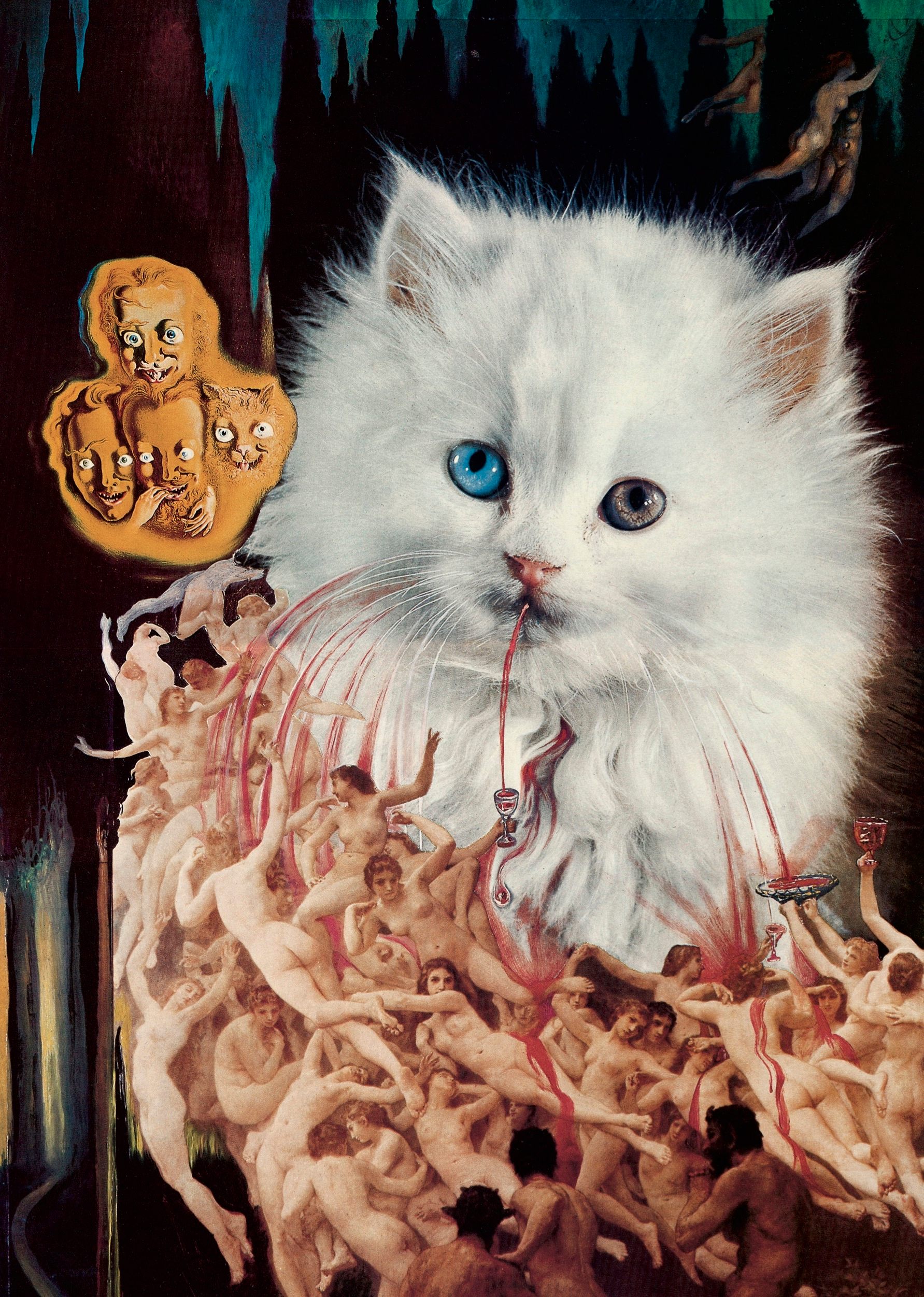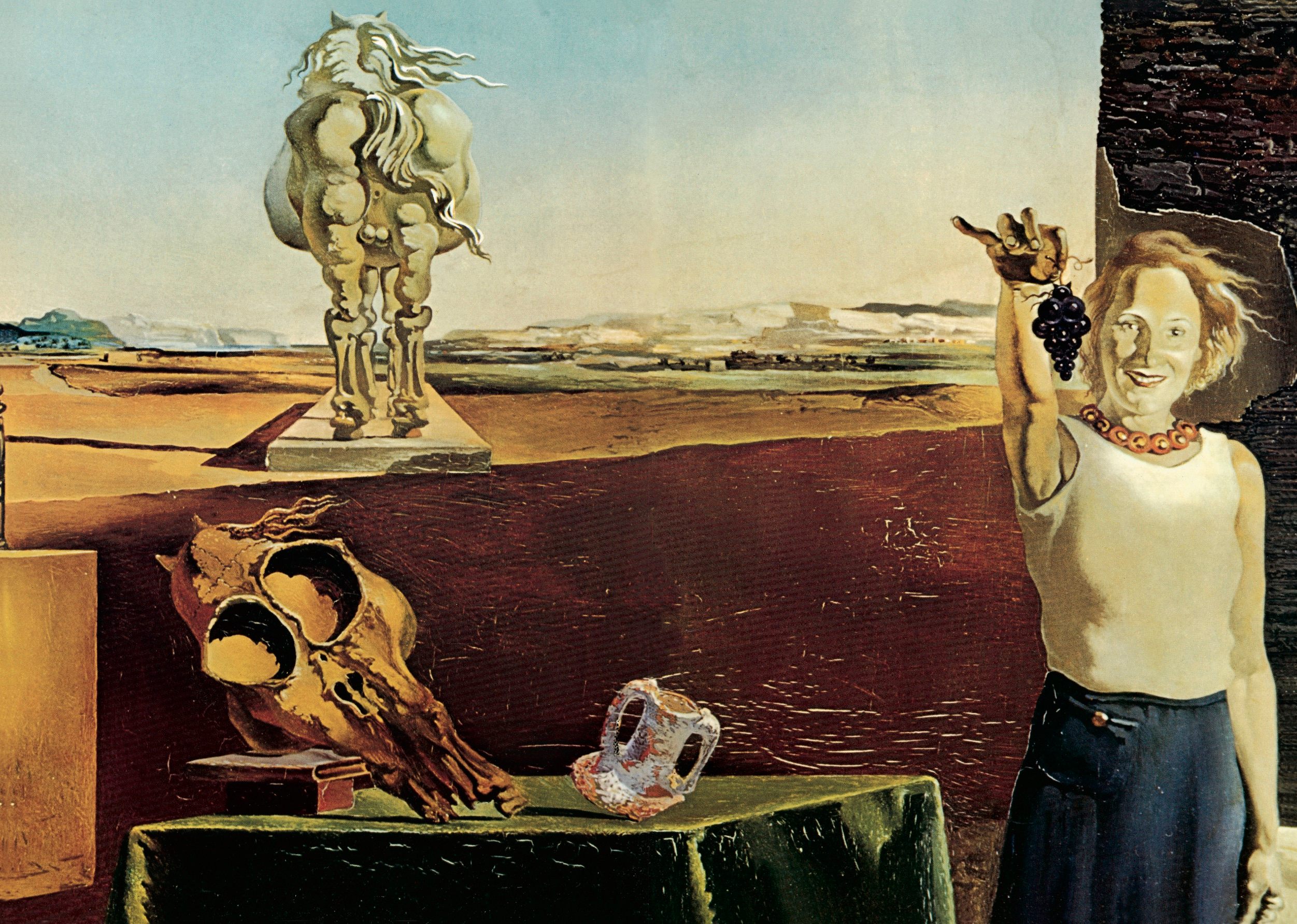 Dalí didn't write the text comprising The Wines of Gala, as he did with his first book. Max Gérard, a former member of Dalí's crew, and writer Louis Orizet penned the book's two sections, "Ten Divine Dalí Wines" and "Ten Gala Wines," respectively. The first section dives into central wine-making regions, such as Lacrima Christi and Bordeaux. But the book's second part delves into a new way of classifying wines: By emotions and experiences as varied as frivolity, sensuality, and "the impossible."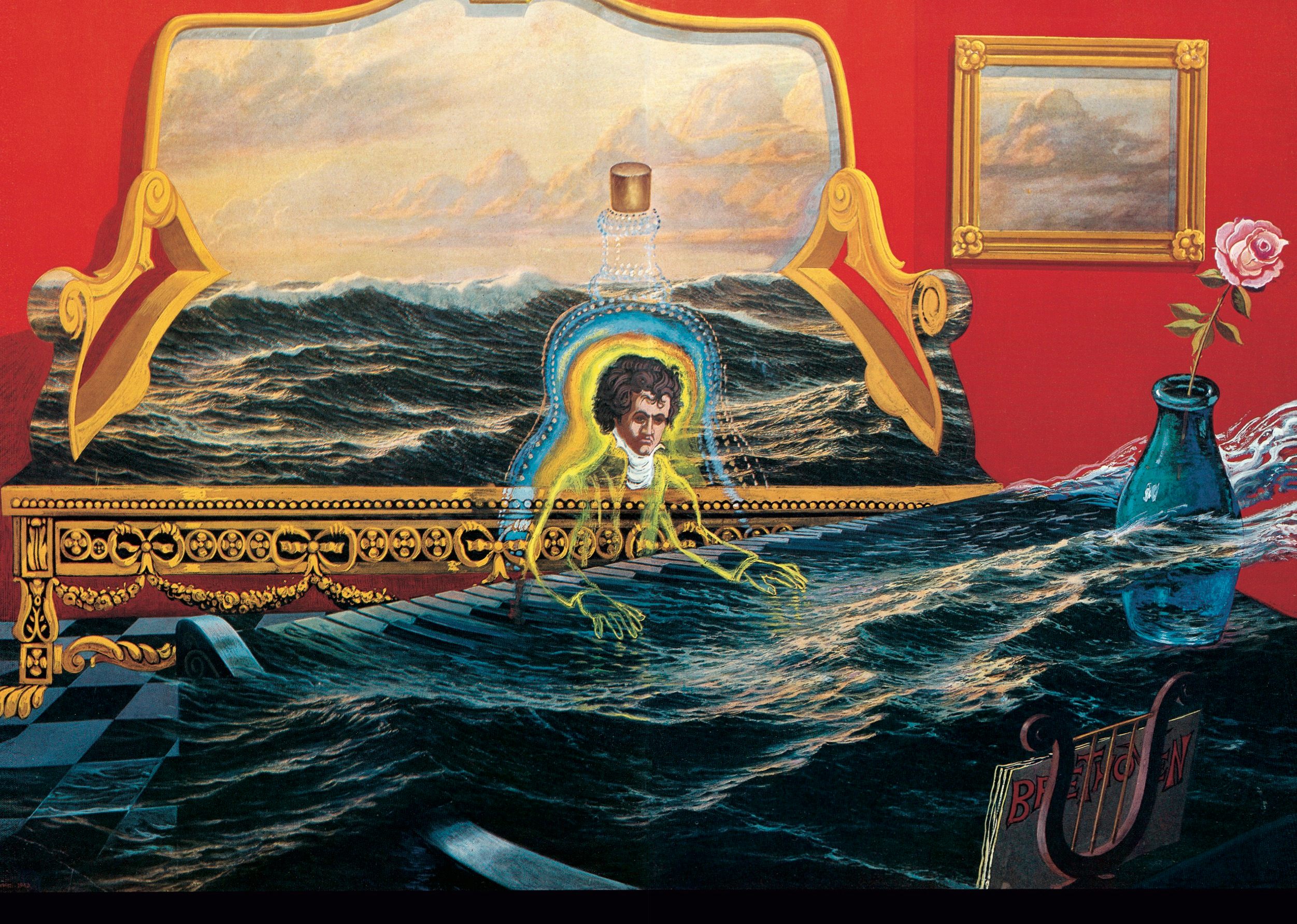 As Orizet writes, it can often be a challenge for people to see past their subjective preferences, particularly when it comes to wine. Which is why he aims to broaden readers' understanding of wine by "following Dalí's own approach … [which] will establish a gustatory-aesthetic metaphysics as an introduction to Raphaelite perfection."
What does that mean? It involves exploring how wine "goes "beyond the limits of the soma, far into the infinite reaches of our soul," as well as the relationship between taste and memory. He achieves this best in each section's gastronomy notes, which are musings included purely for people to enhance the pleasure they derive from drinking wine. In the "Wines of Generosity" section, for instance, Orizet writes: "You are delicious companions for television-watching and your sweetness can help us get over our disappointment when we miss a grand slam. You are the wines of cruises, of days of depression, of lovers' rendezvous."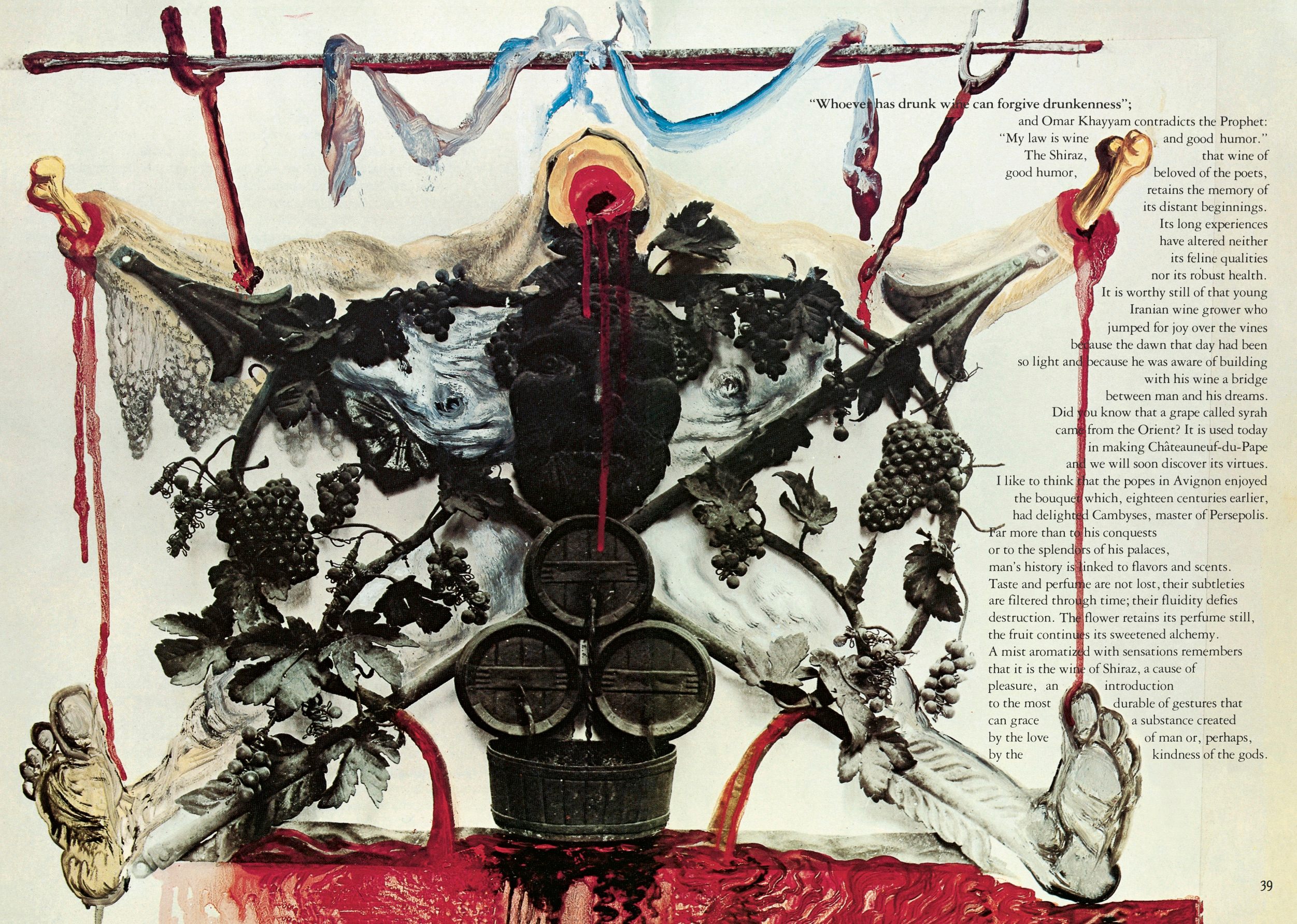 These idiosyncrasies within The Wines of Gala, coupled with Dalí's mesmerizing visual companions, prove that wine can be as nourishing to the heart as it is to the head. In moderation, of course.
Gastro Obscura covers the world's most wondrous food and drink.
Sign up for our email, delivered twice a week.