Stay Home and Build Miniature Monuments, From Stonehenge to Giza
Who needs stones when you have marshmallows or foam?
The prehistoric archaeological wonder of Stonehenge, in Wiltshire, England, is made of huge hunks of rock—but it doesn't have to be. The hulking, sandstone sarsens and the slightly-less-enormous bluestones were quarried, lugged, and arranged thousands of years ago, at a monumental scale. Now, the Archaeological Institute of America (AIA) is inviting armchair architects to build miniature versions of Stonehenge and other sites at home. No quarry necessary—but it might help to have some Legos, Play-Doh, or maybe even hunks of cheese.
The competition, which the AIA calls Build Your Own Monument, was supposed to roll out this coming October, to coincide with the 10th anniversary of their International Archaeology Day celebrations. But then COVID-19 started spreading, leaving many people—especially parents and kids—hungry for fun, fiddly projects. Ben Thomas, director of programs at the AIA, says that the team figured, "Why wait for the fall?" Thomas organized the contest with his colleague Meredith Langlitz. "People need something to do," Thomas says. Why not spend the day wrangling toilet paper tubes into miniature megaliths?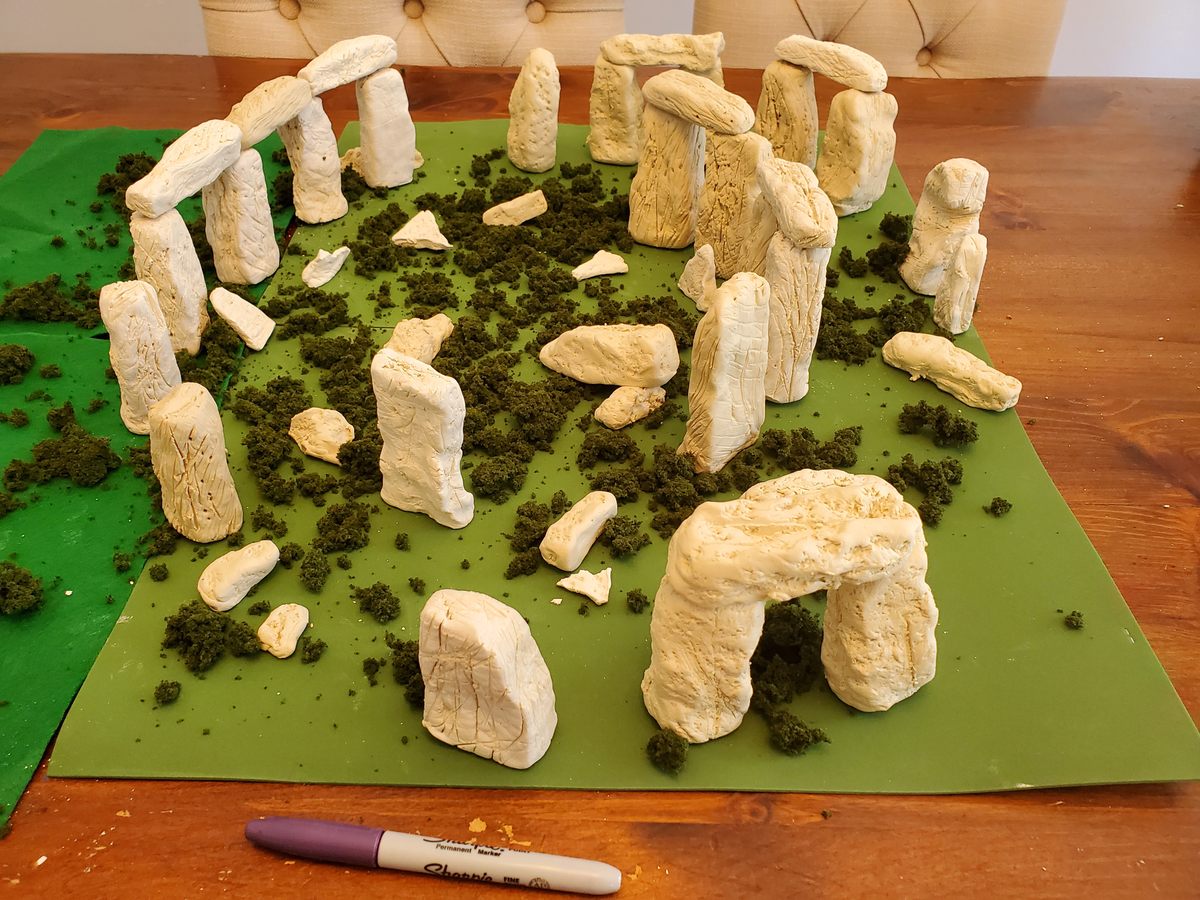 Participants can fashion their little monuments out of anything they want, and then submit a photo to be judged by experts and the public. Stonehenge entries will be assessed by Mike Parker Pearson, a professor of British Later Prehistory at the Institute of Archaeology at University College London, who has led a team of researchers studying the real-life monument for more than 15 years. (The entries are divided into categories, so kids, families, and adults are evaluated separately.) Stonehenge submissions were due on April 17, and voting wraps up on April 23. The deadline for Chichen Itza submissions is April 24, Colosseums are due on May 1, and entrants have until May 8 to build Giza-inspired pyramids.
Pearson and the public will pick favorites from 33 little versions of Stonehenge. Many builders leaned on food—everything from sliced apples and peeled cucumbers to marshmallows and the combination of cheese, granola, and bread. Others stacked recycled boxes or balanced encyclopedias upright. Some interpretations, however charming, are a little vague or general—they include a bunch of vertical objects in a ring, but don't tackle the details. Other competitors did their homework. "They seem to have looked at current pictures of Stonehenge and they've got the right number of stones that are still standing," Thomas says.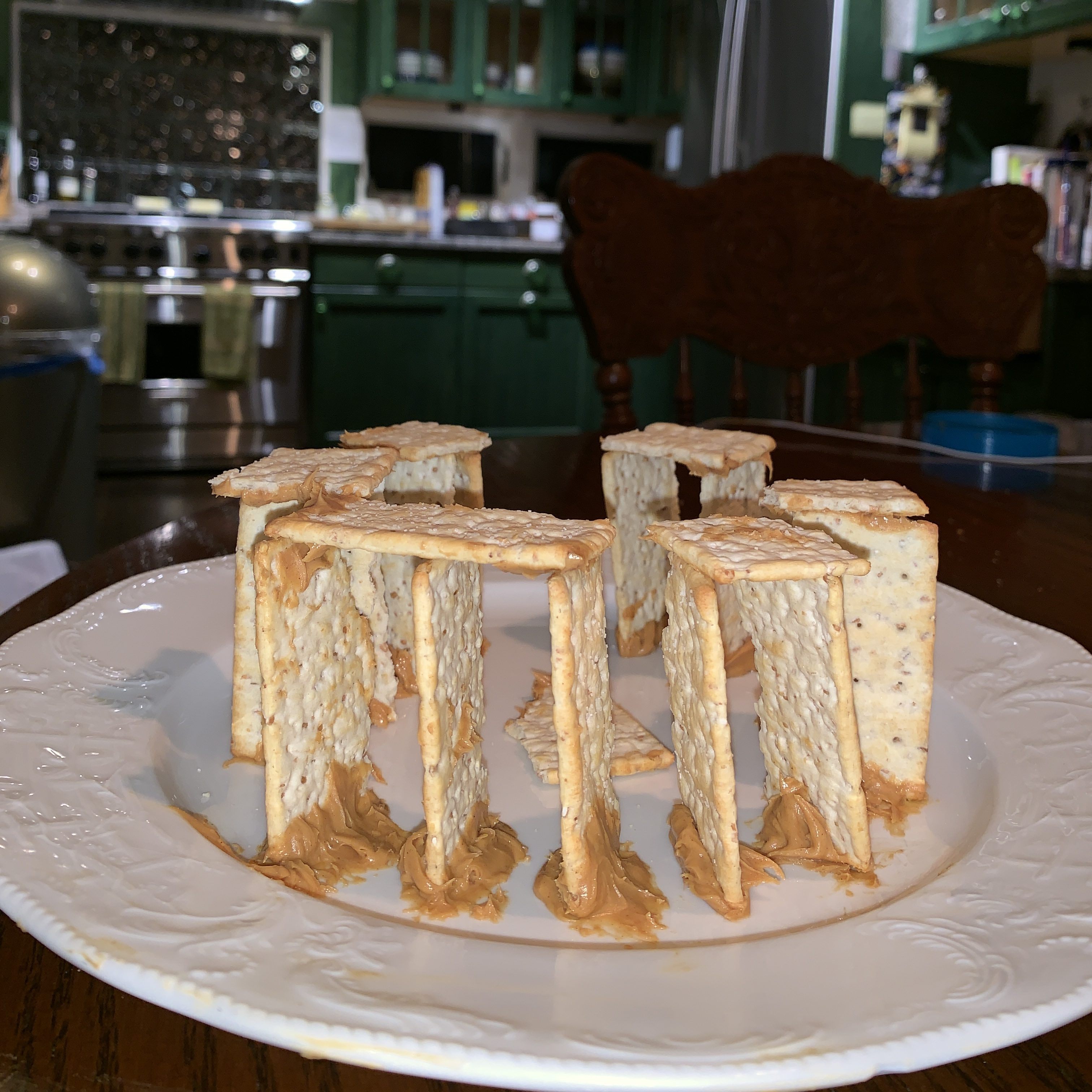 If you're antsy, bored, or looking for a way to use up your snack scraps, give it a try. Who cares if the real-life site isn't cheddar-orange? No one will dock you for taking some artistic liberties. "We're enjoying being able to provide people with distraction, and seeing what they can come up with," says Thomas, who thinks that the playful competition can help make archaeology feel more accessible and less stuffy or unapproachable. "And if they do a little research about Stonehenge, that's fantastic."