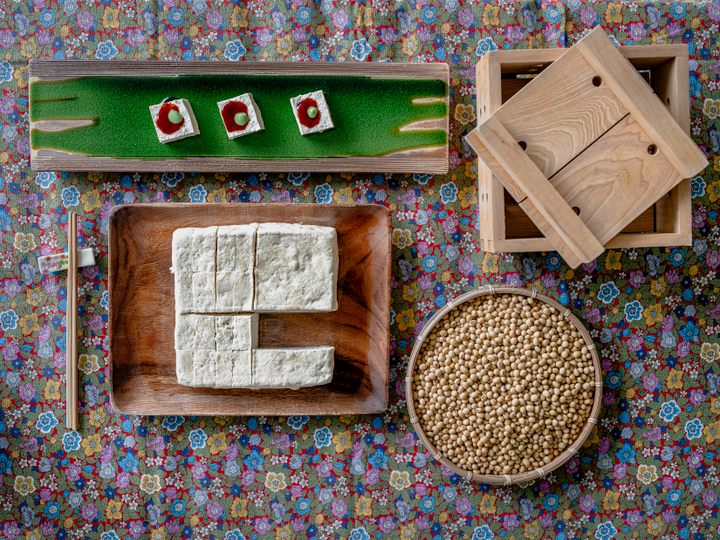 The Secret to This Taiwanese Town's Tofu Is a Mud Volcano
This unusual terroir produces firm, tasty tofu.
As with any artist, a great tofu maker relies on his instincts. And for Lin Yih-Cheng, those instincts kick in when the soy milk begins to curdle in the hot wok. He prods the half-liquid, half-solid mush gently with the tip of his spoon, and adds a bit more coagulant—a solution that looks just like water. "My experience tells me I can add a bit more," he says as he works. Lin is the owner of the Luoshan Organic Tofu Farm on the eastern coast of Taiwan, where he gives public workshops on how to make tofu.
The solidification process accelerates, and soon, all the milk has disappeared and transformed into a transparent, pale-yellowish liquid with a distinct layer of white curds on top. The texture is like creamy scrambled eggs. Lin looks satisfied and puts away the coagulant.
"This is what Chinese people call tofu brains," he says, referring to the thick, creamy clumps of primordial tofu. "In Taiwan and Hong Kong, we call it tofu flower." From the shelf, he takes out a hollow, square cypress box lined with a thin muslin cloth, and places it on the concrete. He ladles the curds in and covers the box with a fitted lid. Lunging down with one knee to the ground, he presses on the lid with all of his weight. Tired, he motions for his nephew. The nephew takes over for several minutes, then gets up, takes off the lid, and lifts the frame of the box gently, revealing a white block covered in cloth. He peels the cloth back to reveal the end product—a pristine, compressed block of firm tofu. What started off 20 minutes ago as a bucket of yellow soybeans has now metamorphosed to its final form.
But this isn't just your average block of tofu. The difference is in the coagulant, which is made with volcanic mud water. "Mud volcanoes are different from the magma volcanoes," Lin stresses. "One is caused by tectonic plates. The other is just water stored underground that has been pushed up by pressure. The opening looks like that of a volcano, which is why we call it a mud volcano."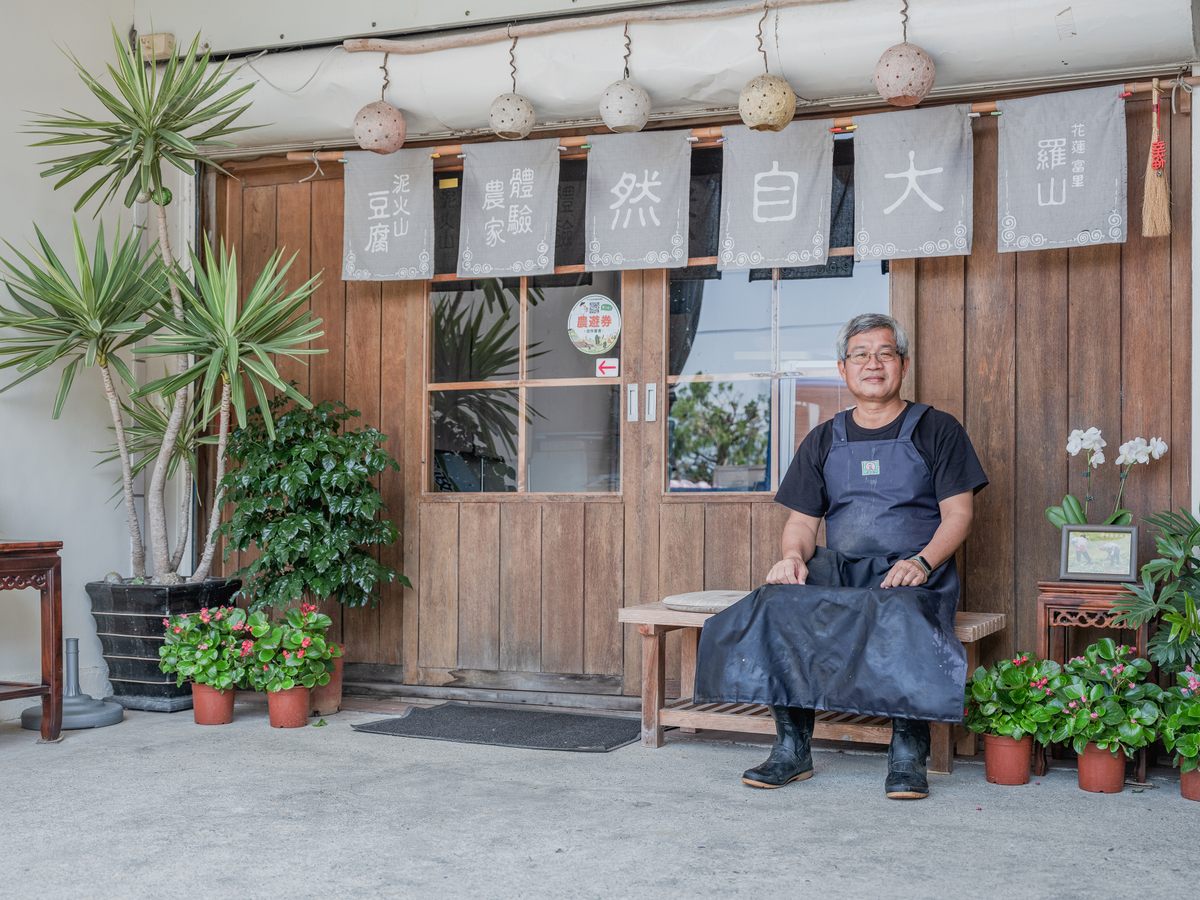 Volcanic mud water is technically salt water with enough levels of magnesium chloride to set off a chemical reaction. In Japan, this solution, a naturally occurring brine derived traditionally from salt ponds, is called nigari. The solution from both the salt ponds and volcanic mud water are chemically very similar. This quirk in the local mud water was discovered by Japanese settlers in Taiwan in the early 1900s, and soon the technique became widely adopted in Luoshan, an isolated mountain village in the east coast of Taiwan where Lin's family has resided for more than three generations.
"Like how a volcano needs a magma chamber, a mud volcano needs a mud chamber. It contains mud, fluids, and gas," says Ching Kuo-En, a professor of geomatics at National Cheng Kung University. Mud volcanoes are found throughout the world, created as gases like methane and carbon dioxide push hot water and natural minerals out of the ground. "The water is ancient seawater," says Ching.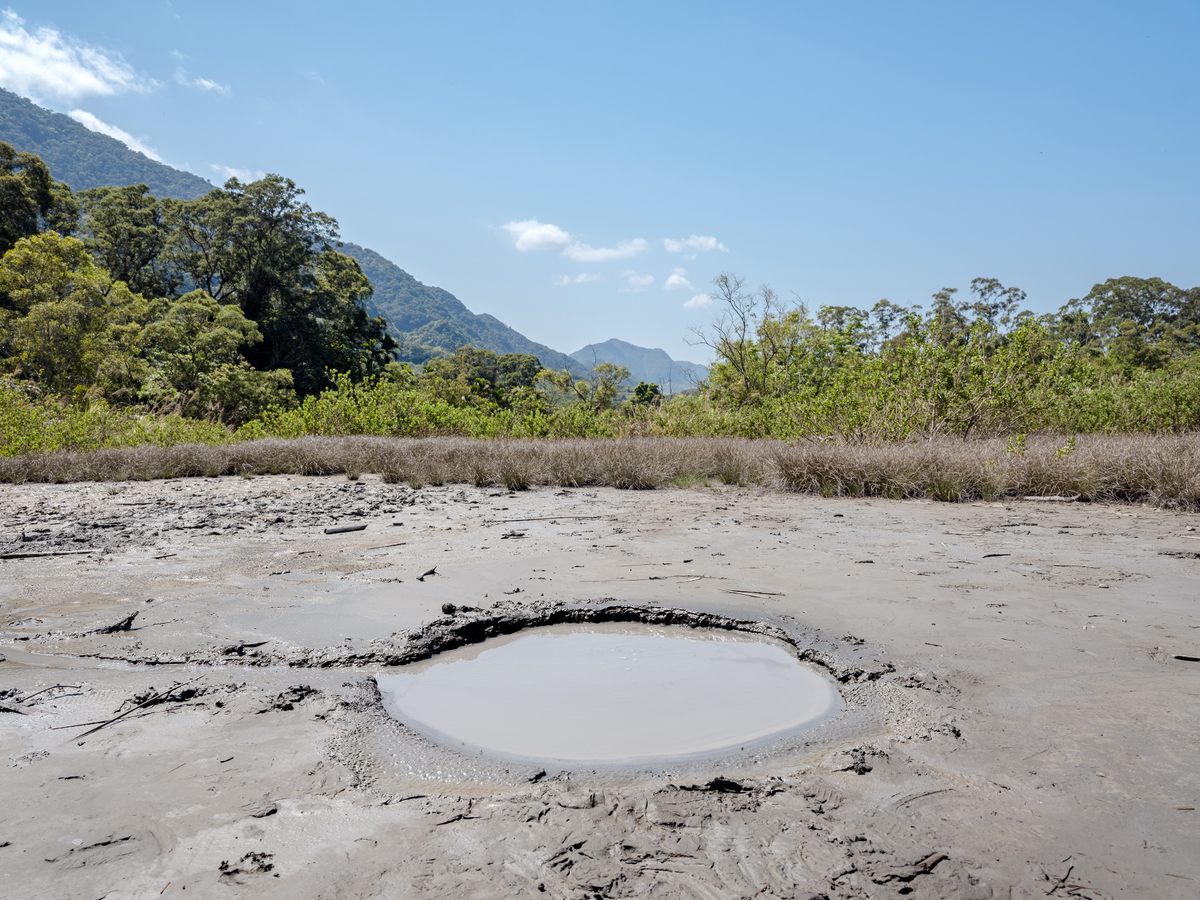 Today, volcanic mud tofu has become the biggest tourist attraction in Luoshan—a small town with a population of only around 200. Many families either own restaurants that highlight the tofu or host private cooking workshops.
"The places where the volcanic water comes up cause agricultural damage, so the local residents originally thought this place was useless," explains Lin, who also happens to be the head of the Luoshan Community Development Association. To bolster the local economy, a local government-sponsored initiative to increase tourism selected tofu made from volcanic mud water as a highlight. Mud volcanoes are scattered throughout the area, though only one is available for public viewing, which is located about a 10-minute walk from Lin's tofu workshop. On a good day, it's a gurgling pit of greyish brown, spewing out gaseous bubbles. On most days, though, it's a flat mud hole with just enough mild burps coming out to distinguish it from your run-of-the-mill puddle.
When needed, residents will collect the warm, muddy water and let it sit still in a container at home, untouched for about a week until the sediment sinks and the solution turns transparent like water. The brine tastes like gently salted water, though not nearly as concentrated as sea water. "Sometimes when there's a lot of rain, then the brine will become diluted," Lin says. "So we need to take that into account when we're making our tofu."
That's why instinct and experience are so important. Unlike commercial tofu, volcanic mud tofu can't be made with a recipe. The brine is a wild, untamed resource, and its proportion to the soy milk is an ever changing variable. But getting it right produces a very firm tofu: thick and spongy, but not at all dense. Lin serves it in cubes, paired plainly with a kiss of sweet soy paste and some wasabi on top.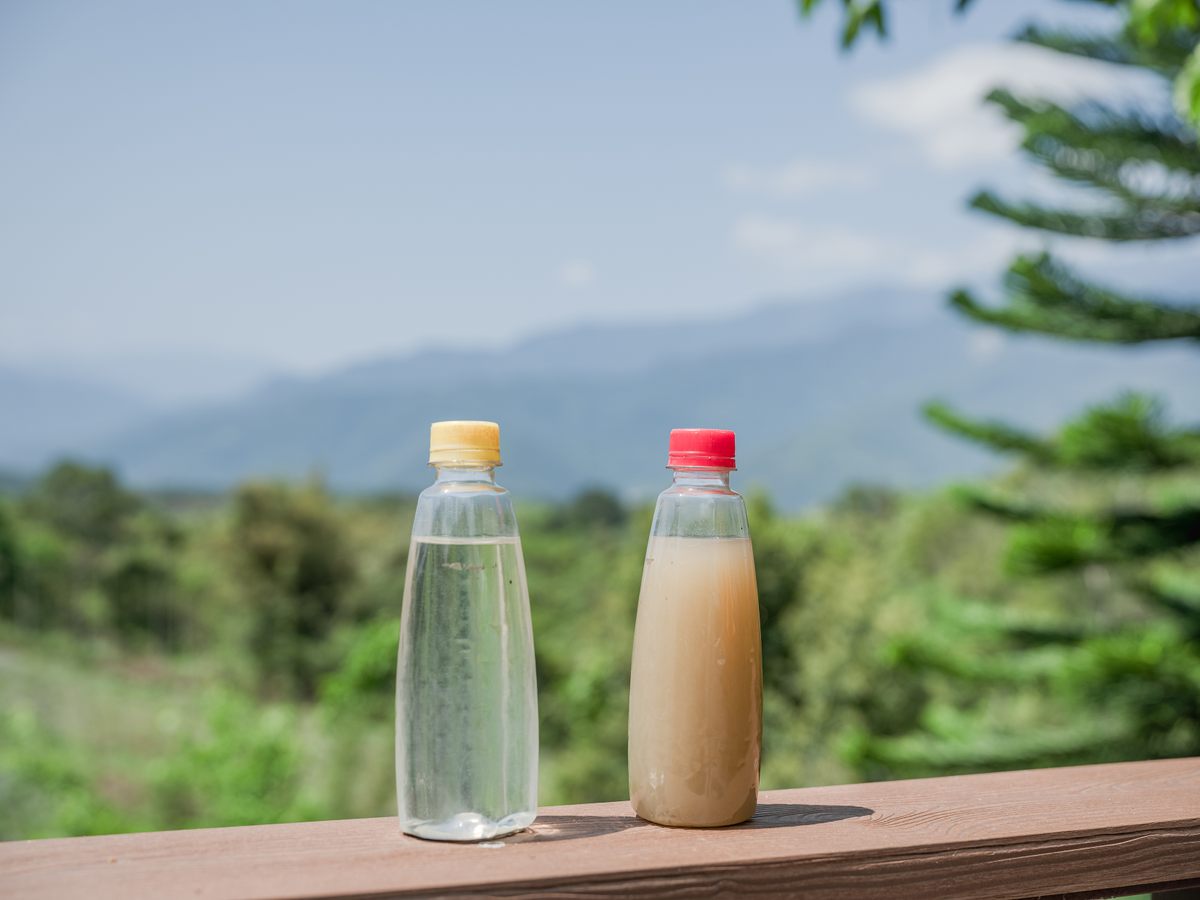 Taste-wise, the tofu doesn't differ all that much from a regular, firm piece of tofu. It's the texture that sets it apart. "The texture is different from what most people in Taiwan are used to," explains Lin. People in Taiwan are used to softer tofu—more like a soft custard than a firm jello, a texture made possible with calcium sulfate, or gypsum. Both gypsum and nigari are common coagulants, but they generate two completely different types of tofus. "Tofu made with nigari tends to be firmer with a slightly bitter taste, whereas tofu made with gypsum is on the softer side with a slighter sweeter taste," explains food writer and cookbook author Andrea Ngyuen, who wrote two books on how to make tofu.
At Lin's workshops, though, the focus isn't so much on the coagulant as it is on the process of making the tofu. The volcanic mud brine is just a way to get people in the door. "Most Taiwanese people don't even know how tofu is made," Lin says. He and his family have been leading tofu workshops since the early '90s and have always insisted on teaching every step the old fashioned way—from bean to plate. They tend a three-hectare plot adjacent to their residence where they grow their own soybeans, a local cultivar called Hualien Number 1. Few Taiwanese are aware of the differences between local soybeans, Lin Says, because almost all of the tofu consumed in Taiwan is made with soybeans imported from America. "For Taiwanese beans, the aroma of the soymilk is much stronger," he says. To make soymilk, the beans are soaked overnight and fed through a hand-powered stone mill with water. Their mill has been in the family for more than 100 years and requires two people to operate. One person pushes the stone while the other ladles the soybeans in with water. Afterwards, the soymilk is cooked over a giant wok, filtered, coagulated, and then pressed.
The family doesn't always make their tofu this way. They have a collection of electric mills in a back room, which can produce 20 to 30 times more soy milk than the hand-powered one, and they inevitably end up buying more soybeans because their harvest can't meet demand. It's only when tourists are in town that they perform every step with artistry and a long explanation.
By showcasing all the tedious steps of making volcanic mud tofu, they hope to cultivate appreciation for the product. Because in Luoshan, tofu is not just a dish. It's the economic lifeline for the residents, who, over the years, have alchemized a sputtering puddle of gassy mud into a decent living and delicious tofu.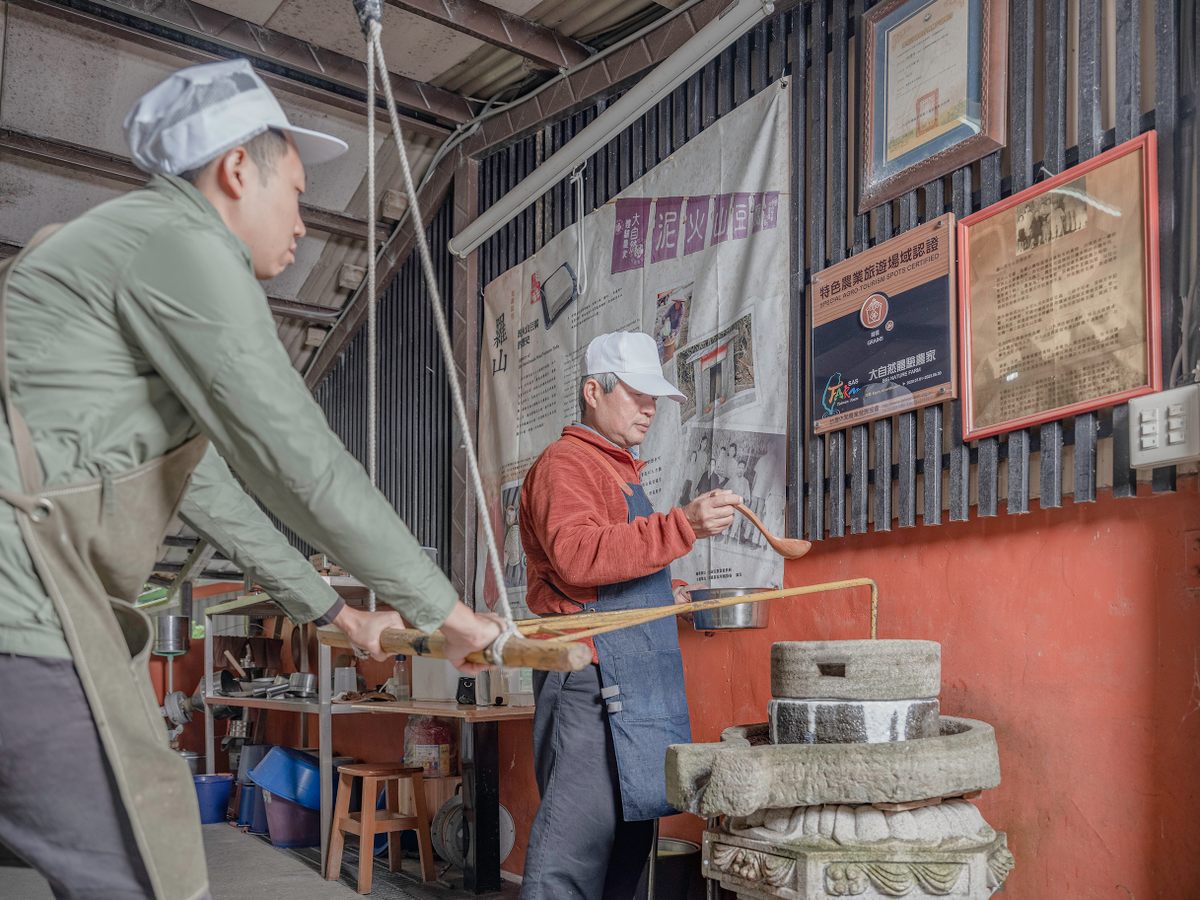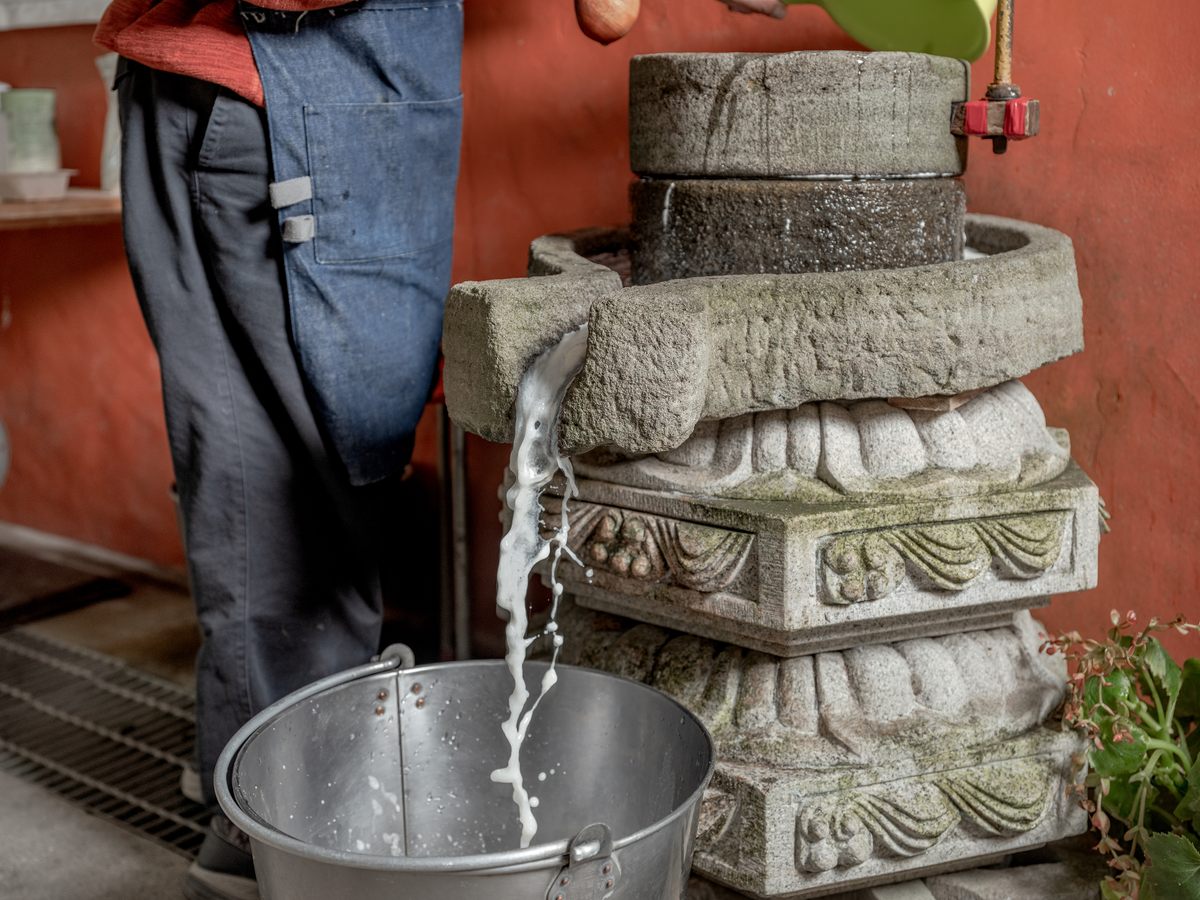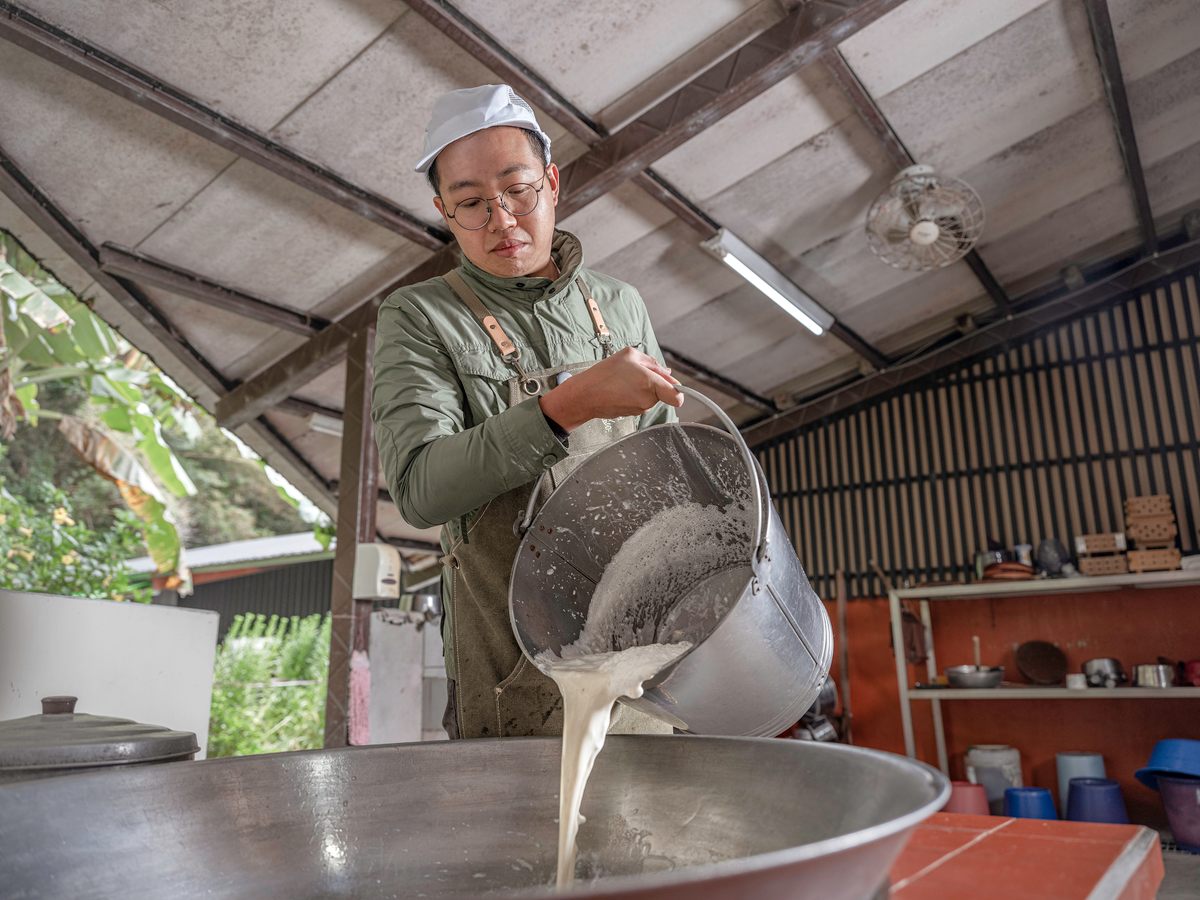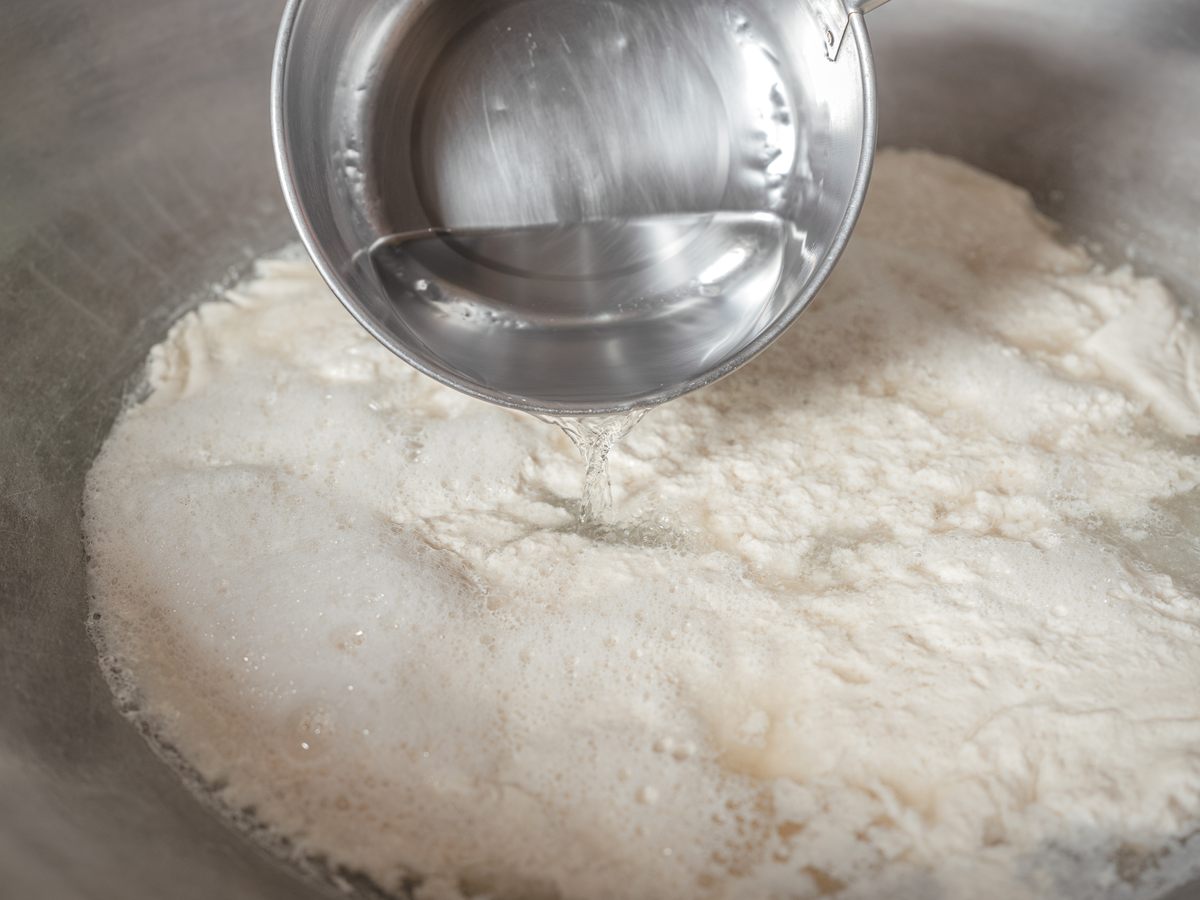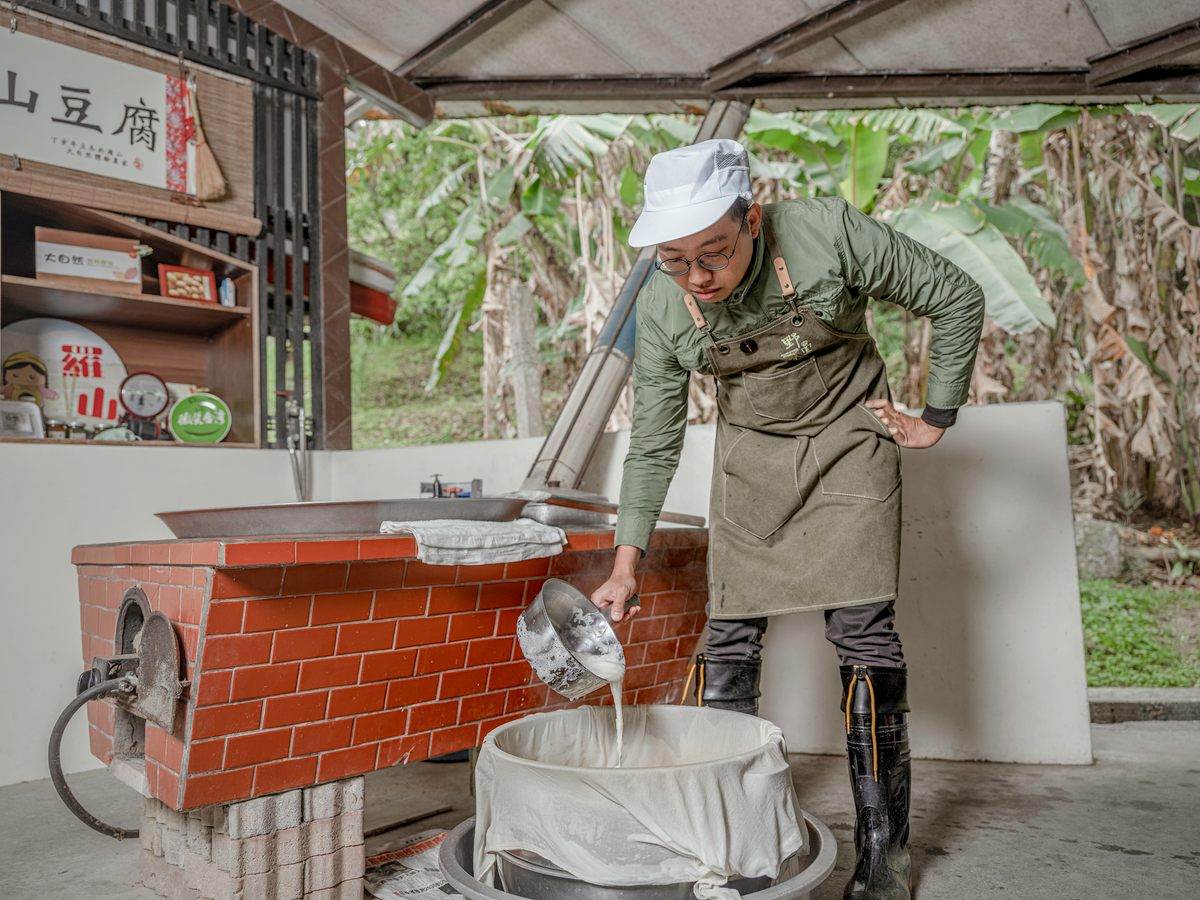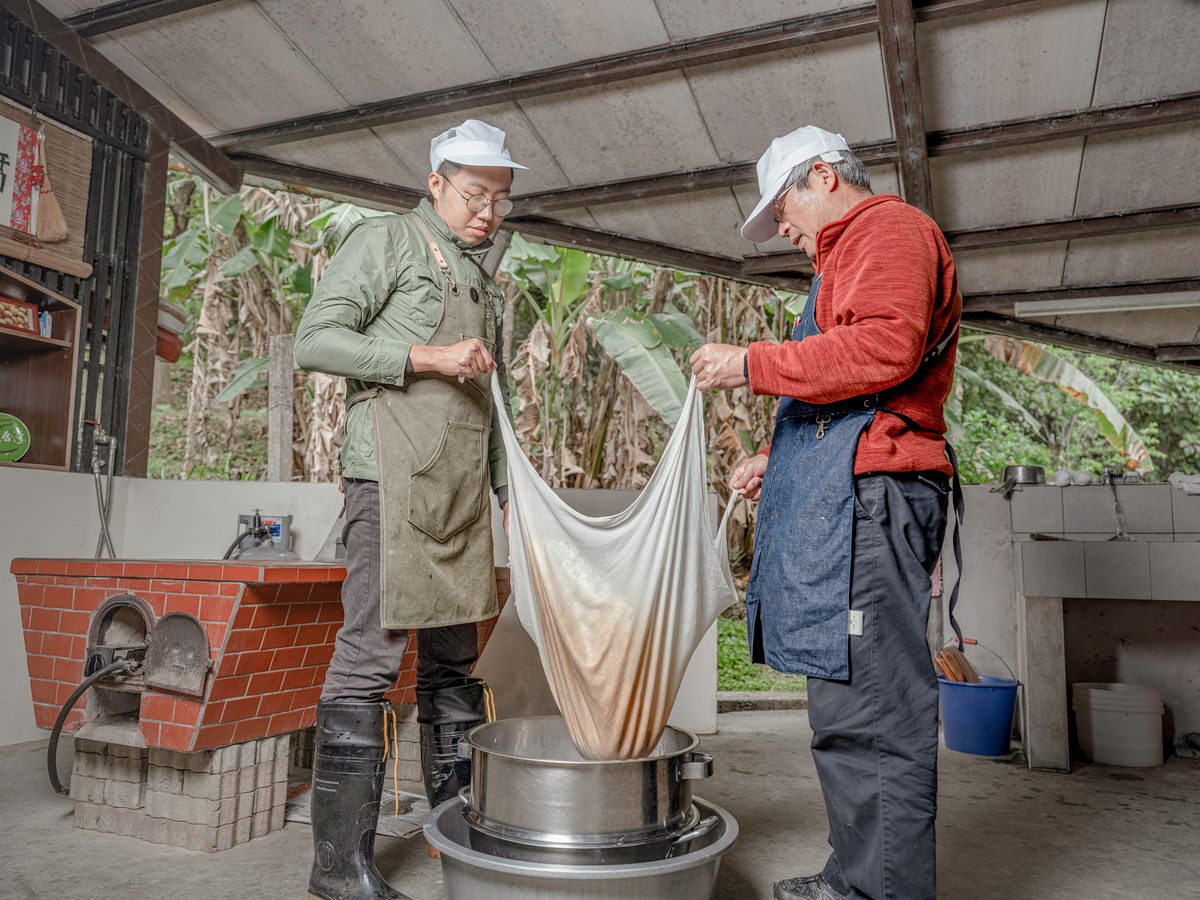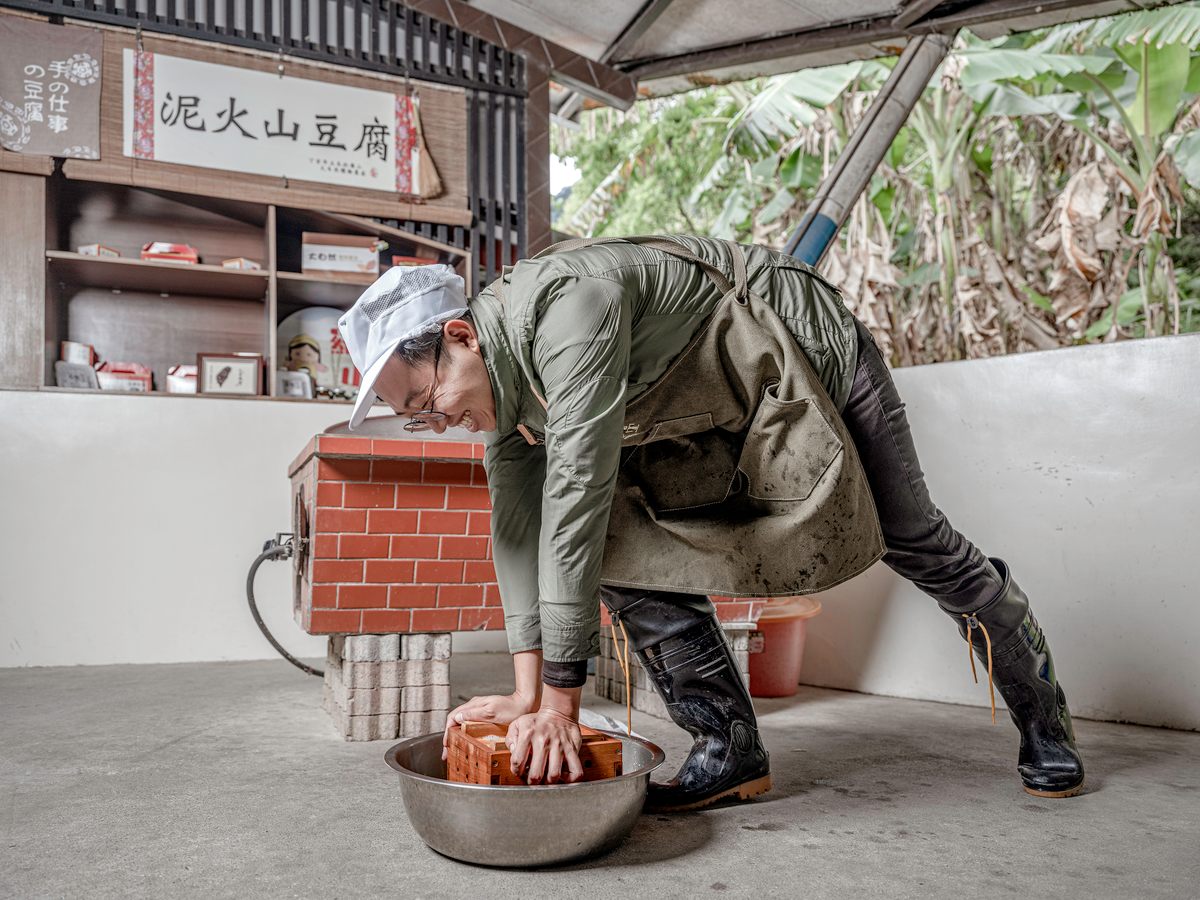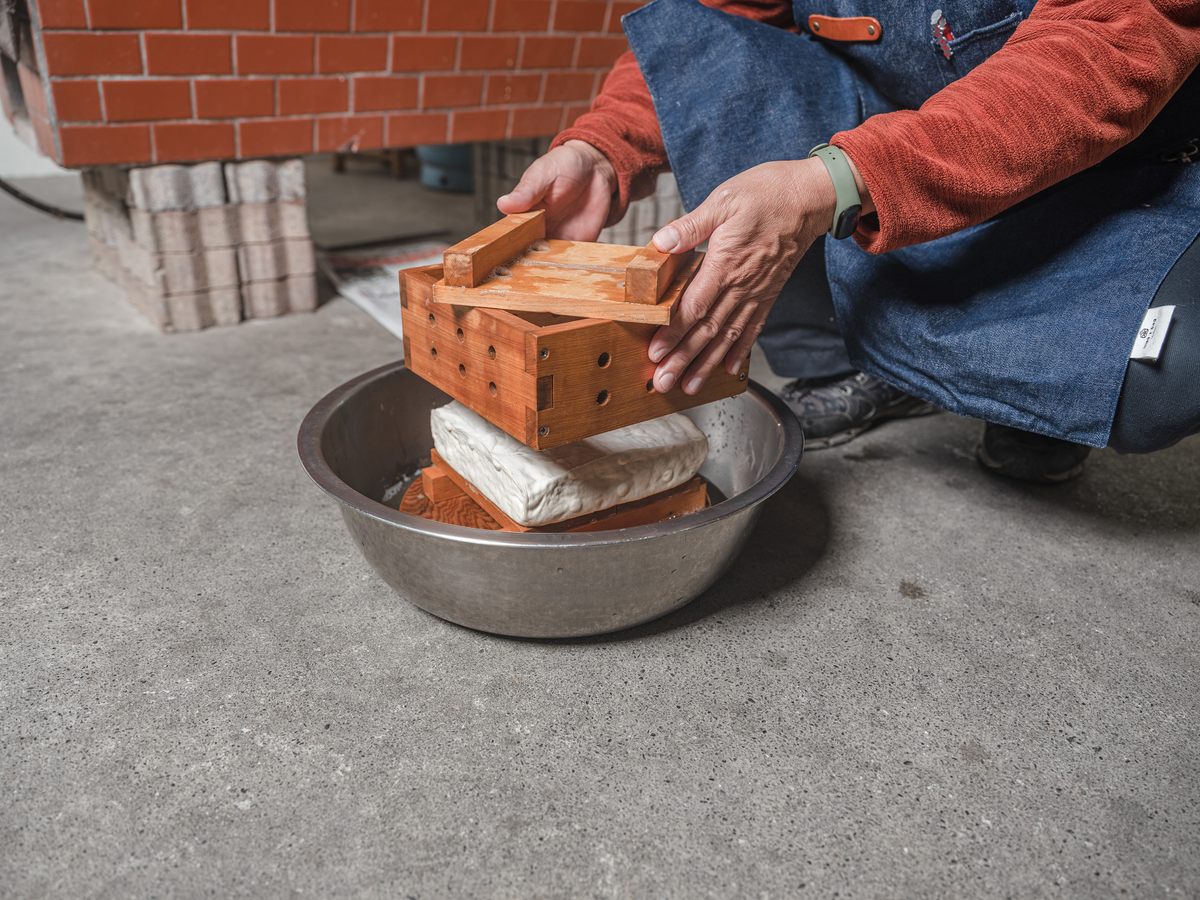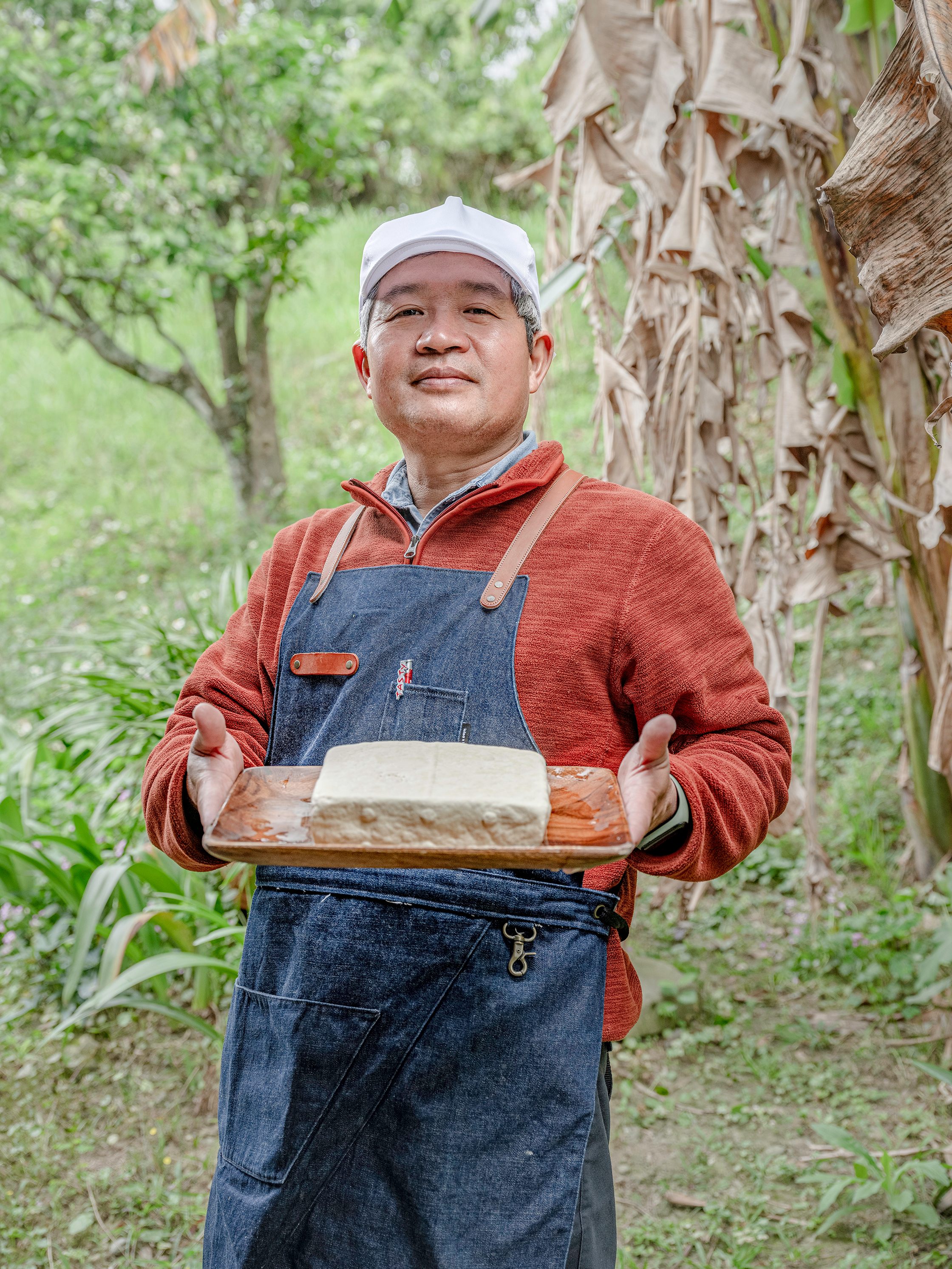 Gastro Obscura covers the world's most wondrous food and drink.
Sign up for our email, delivered twice a week.