Feast on This Guide to Modern Māori Cooking
A groundbreaking book celebrates New Zealand's indigenous cuisine.
Not many cookbooks kick off with the creation of the universe. Yet that's where Monique Fiso begins Hiakai, a groundbreaking new book on Māori cuisine. First, there was nothing. Then, in the nothing, there were two lovers, Ranginui and Papatūānuku. Ranginui and Papatūānuku held each other so close that their children were trapped between them. Craving light and day, they eventually forced their parents apart. Ranginui became the sky, Papatūānuku became the earth, and their descendants created and watched over all the life in the sea and on land, from the wheketoro (octopus) to the kūmara, the Māori's staple sweet potato.
Hiakai means 'hungry' or a craving to eat, and it's the name of both Fiso's cookbook and her popular restaurant in Wellington, New Zealand, where she champions modern Māori cuisine. Published last year, Hiakai is both a field guide and a vivid culinary history of Aotearoa, the name that New Zealand's original inhabitants gave to their homeland. It's also the first haute-cuisine cookbook devoted to Māori food.
Fiso's work is firmly rooted in the plants, animals, and traditions of Aotearoa's landscape. The Māori people arrived in the 1300s, bringing with them the Polynesian staple crops of taro and kūmara. They quickly incorporated local flora and fauna into their diets, including the now-extinct giant moa birds. The cookbook leads readers through traditional Māori cooking and preservation methods such as hāngi, the process of steaming food in an earthen pit. Local ingredients take precedence, with the tome including instructions on frying crisp, "peanut-buttery" huhu grubs and harvesting almond-fragrant mōkehu fern shoots.
In her cooking, Fiso adopts a playful attitude towards tradition. She describes one of the book's recipes, avocado rolled in toasted seeds and dressed with a tangy vinaigrette, as a feminine ode to Mount Pihanga, a "maiden mountain" who in myth was fought over by seven volcanic suitors. She offers an update to the traditional method of preserving birds in their own fat in the form of tītī bird confit, as well as a Māori-Sāmoan play on the British Sunday roast with a recipe for tītī and taro gratin.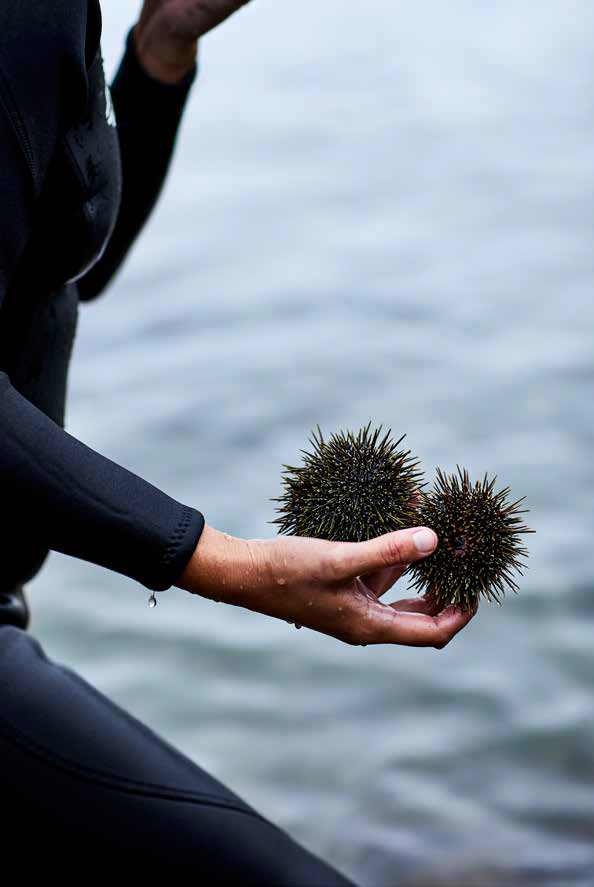 The recipes reveal the influence of Fiso's own ancestry, a combination of Māori, Sāmoan, and Pākehā, the te reo Māori word for European. While one of her grandmothers fed her Sunday roast lamb and potatoes, the other served up Sāmoan coconut cream and taro. As a child, Fiso quickly realized "there was more to food than it just being something to eat," she says. After a stint of culinary training in New Zealand, she moved to New York in the late aughts to try her luck in its fast-paced restaurant scene.
In 2015, longing for her homeland, she moved back to New Zealand. Around the same time, she began to wonder why, in a country with such a rich indigenous food tradition, there were no restaurants focusing on Māori and Polynesian ingredients. "I thought somebody needed to do it, and then I thought: how about me?" she says.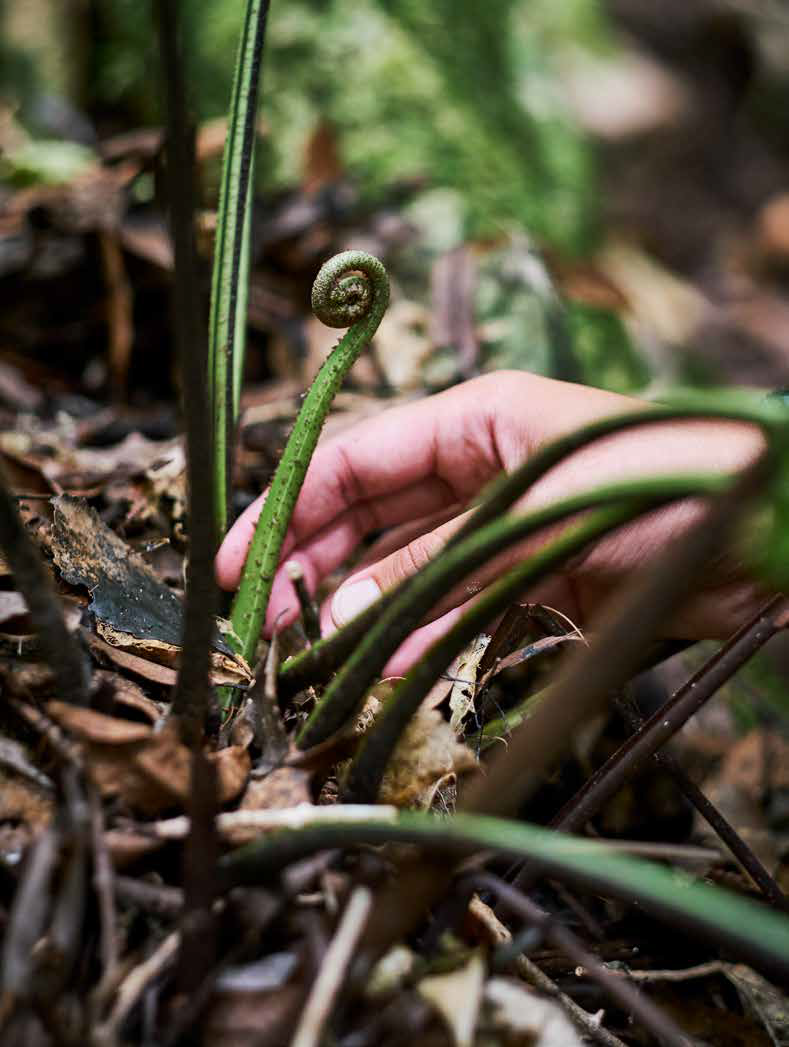 Sourcing information for both her restaurant and the book took intense research. The Māori traditionally passed down knowledge via oral tradition. As Māori culture was deeply undermined by European colonization, there are few historical records about traditional cuisine. Fiso pored over historical texts, looking for offhand observations by European explorers and remembrances by Māori people that touched on food. She consulted experts as well, such as chef Joe McLeod, an expert in native New Zealand plants and animals, and future co-author Tracy Berno, a culinary arts professor and South Pacific food expert at Auckland University.
Fiso opened Hiakai as a pop-up in 2016, and moved into a brick-and mortar restaurant in 2018. Almost immediately afterwards, she began working on the cookbook with co-authors Berno and Lucy Corry. "I had a very clear vision from early on of what I wanted the book to be," Fiso says. She wanted to provide readers with a picture of the natural rhythms of foraging, hunting, and harvesting in Aotearoa. But capturing the culinary seasons of the Māori year took much longer than expected. Even with three authors working on the book, Fiso wryly notes that Hiakai blew its deadline. "We ended up taking two years, not six months—but the final product is beautiful," she says.
Kina (sea urchin) panna cotta with smoked warehou fish and kuku, or green-lipped mussels.
This level of care and detail, though, is a fitting homage to a culture long marginalized in its native land. Europeans at sea sighted New Zealand in the 1640s, but it wasn't until the 1830s that the British began colonizing the country in earnest. Land seizure, poverty, European diseases, and warfare combined to kill thousands. By the late 1800s, the Māori population was 40 percent of its pre-contact size.
Some aspects of Māori cuisine survived to make their way into the New Zealand mainstream, particularly hāngi. The process is laborious, and generally saved for special occasions. Cooks fill a pit with hot stones, wrap meat, vegetables, or fish in leaves and herbs, put the food in a woven basket, and cover the whole thing with soil, leaving the food to steam underground. Europeans took up the tradition, but modified it past recognition. "A lot of Kiwis I talked to had a hāngi before and it was this awful soggy mess in a tin foil tray," says Fiso. When she began experimenting with a more traditional method, using leaves and herbs rather than tinfoil, Fiso felt a sense of revelation. The cooked food emerged from the ground moist and fragrant, imbued with the flavors of smoke and the earth. "I realized that, oh, we've been doing this wrong for a while," she says.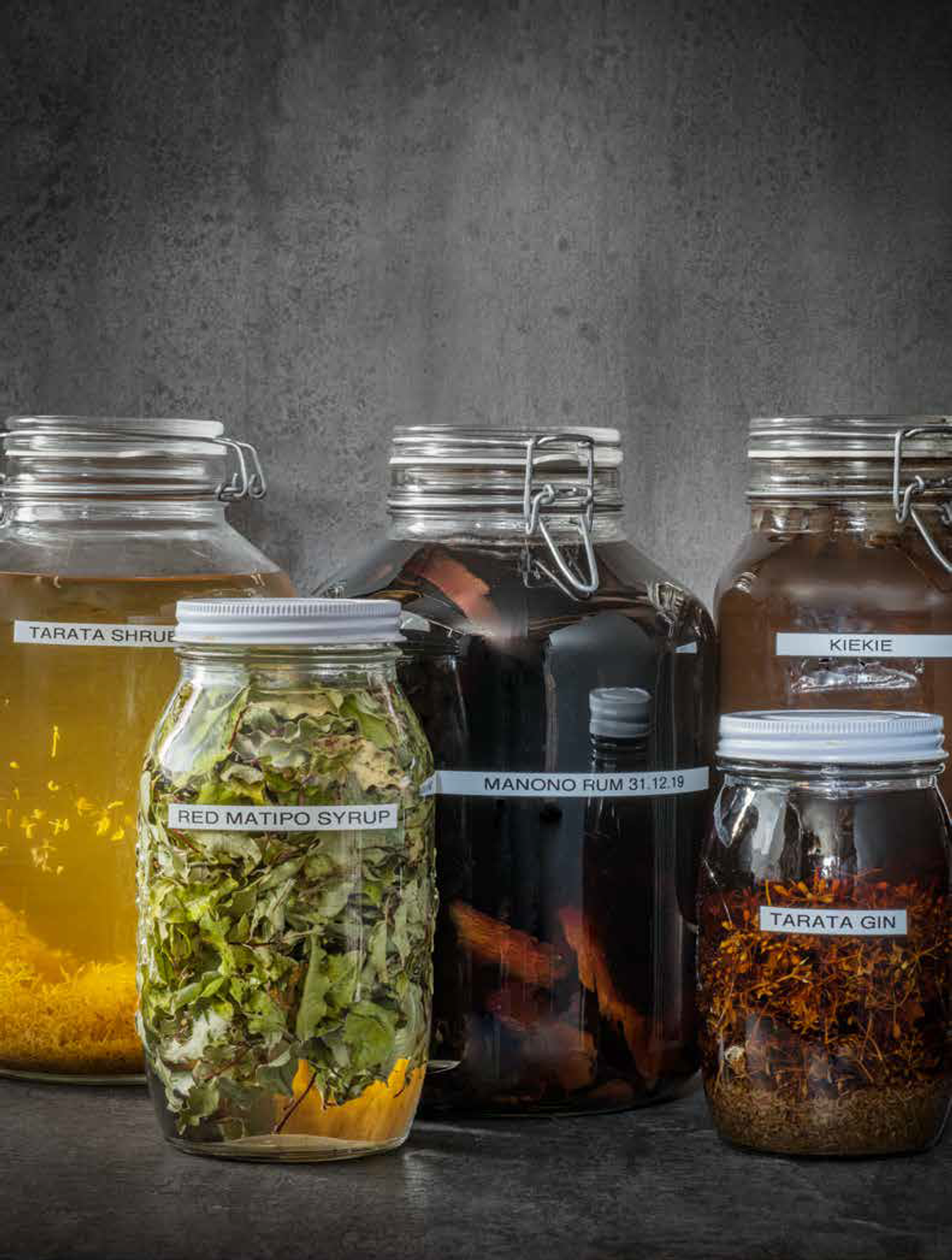 When Fiso first opened Hiakai as a pop-up, she focused on hāngi. Using this traditional cooking method wasn't just delicious, it was an act of symbolic restoration, part of a broader movement to uplift New Zealand's first residents. Fiso and her culinary peers feel a deep sense of responsibility to carry the traditions of their ancestors into the future. "Maybe it's our duty to correct things," Fiso says. Representing an ancient culture is a lot of pressure, but she's proud to have come this far. "If there's one gift I've got for future generations," she says, "it's probably having written this book."
Gastro Obscura covers the world's most wondrous food and drink.
Sign up for our email, delivered twice a week.