Eat Like a King With the Official Coronation Quiche
Can Charles III's recipe live up to his mother's curried chicken?
On May 6, the United Kingdom will celebrate the coronation of King Charles III. For many, it will be their first time witnessing such an event. The last coronation, that of the late Queen Elizabeth II, took place on June 2, 1953. Though they may not have seen the milestone live, most Brits are familiar with one culinary relic from the event: coronation chicken.
Created by two instructors at London's Le Cordon Bleu culinary school, the dish—then known as Poulet Reine Elizabeth II—was served at a coronation luncheon. Over 300 international representatives tucked into plates of cold poached chicken coated in a curry cream sauce and accompanied by a salad of rice, green peas, and pimentos. But one person was not among them. "The Queen didn't taste the dish," says culinary historian Annie Gray. (It should be noted that the Queen did enjoy coronation chicken in the years since.)
In the 70 years since Elizabeth was crowned, coronation chicken has evolved from a royal dish into a popular chicken salad that's more at home in a sandwich than on a banquet table. Despite its prevalence, coronation chicken has long held the unique honor of being the United Kingdom's only official coronation recipe. According to Gray, while there have been centuries of royal banquets and dishes named in honor of monarchs (such as Victoria Sponge), there were no official coronation recipes before Elizabeth II.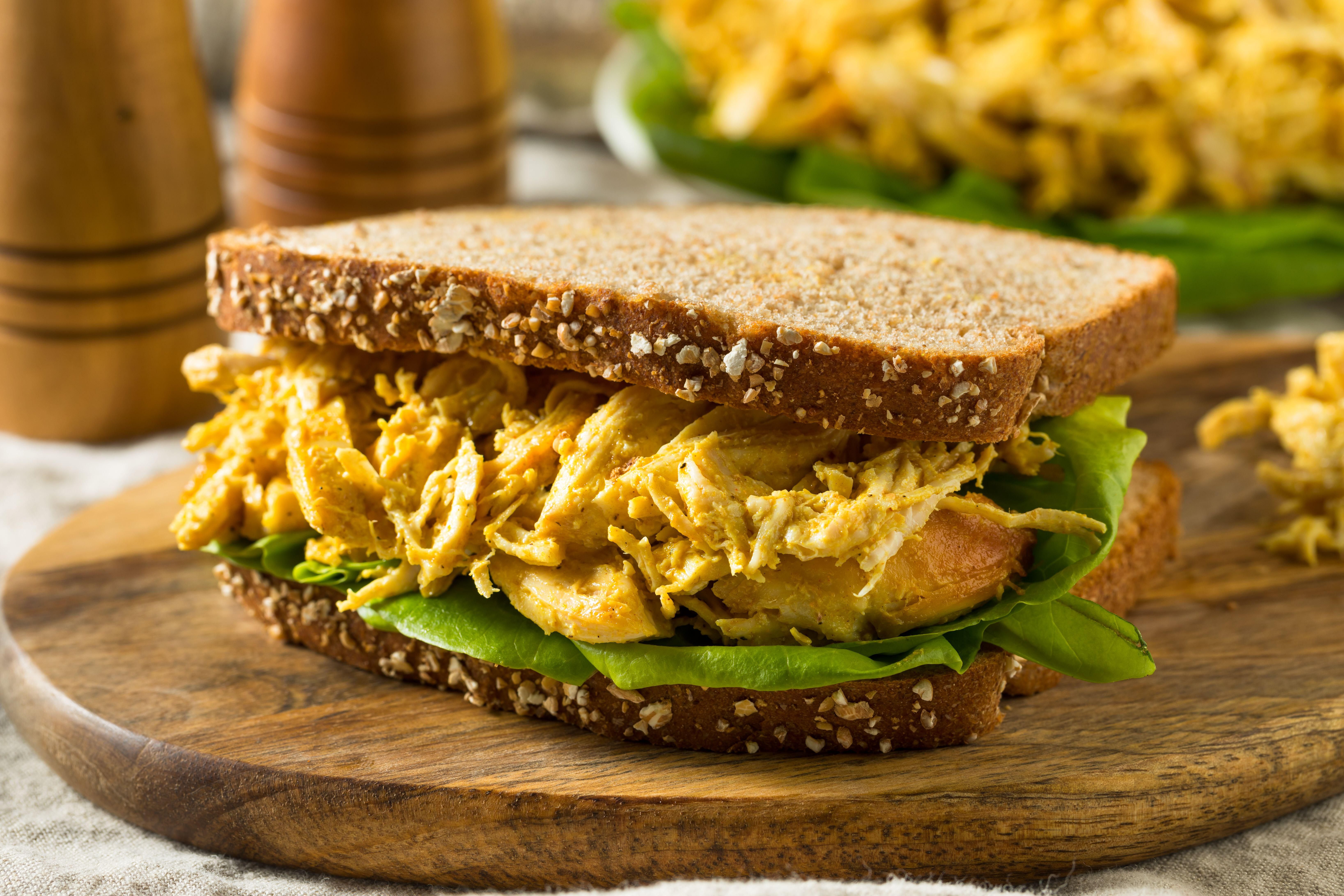 But as King Charles III prepares to take the throne, a new dish has joined the small club of coronation recipes: a spinach and broad bean quiche. Filled with spinach, cheddar, milk and cream, eggs, broad (fava) beans, and tarragon, the dish evokes Charles's personal tastes and passions. A former royal chef tweeted that he'd made a similar quiche for the king "many times" and that Charles III "loves anything with eggs and cheese." Buckingham Palace has also noted that the quiche recipe is meant to capture the king's environmental advocacy, particularly his support for organic, seasonal ingredients and meatless dishes (although there is lard in the crust).
"There's been a lot of talk towards how the ingredients that will be served at the coronation come from Balmoral and how these recipes reflect King Charles's feelings on the environment and ethics," says Gray. "I think it's great to try and push the environmental message, which is very close to his heart."
While the recipe has some fans (Prue Leith declared it "a really good quiche"), most reviews have ranged from outright pans ("coronation abomination") to shrugs ("underwhelming," "pleasant enough"). But, as Buckingham Palace says, the simple, no-frills quiche is meant to be an appropriate nod to the times: The ingredients were chosen by Charles and Queen Consort Camilla because they are affordable, accessible, and in season—crucial, considering both England's current economic crisis and Charles's passion for promoting local, organic agriculture.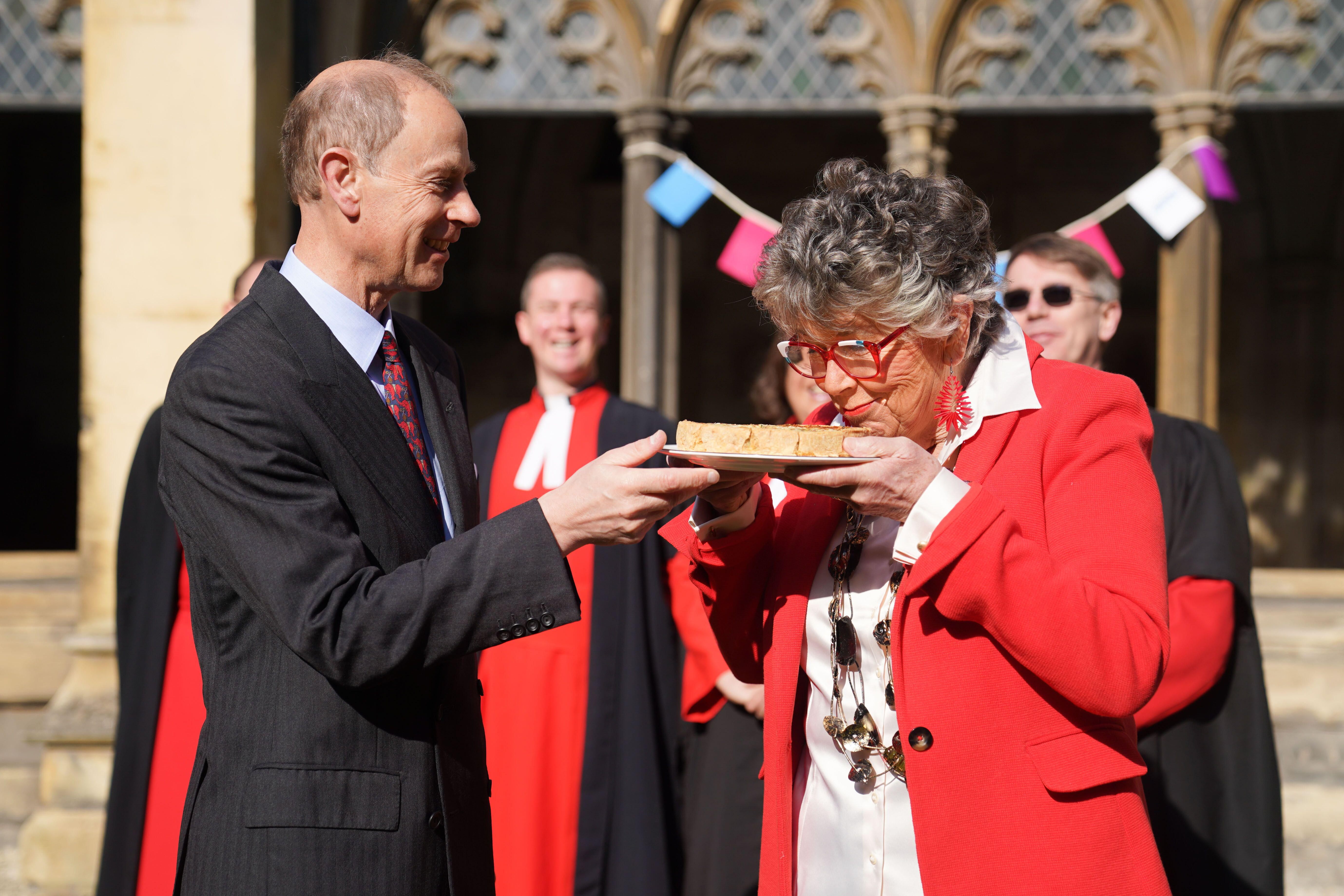 This goal is a distinct departure from coronation chicken, which—despite its prevalence now—was an exotic luxury when Elizabeth II came to power. "Chicken was incredibly expensive and exotic in the 1950s," Gray says. "Just coming out from [wartime] rationing, food culture in Britain had been absolutely ruined." Even the original recipe's use of curry powder—a reference to Britain's colonial foothold in India—hinted at tough times. Faced with challenges importing the more preferable curry paste, chefs were forced to make the substitution.
But some critics have pointed out that the new coronation quiche is also somewhat out of reach for commoners. First, there's a certain tone-deafness to suggesting a quiche recipe during a nationwide egg shortage. Then, as Gray adds, the recipe isn't as easily adaptable or accessible as the Palace might hope.
"They've done what looks like a vegetarian, very on-trend quiche, but there is lard in the pastry. They say it's adaptable but then they didn't do the adaptation," she says. "I kind of think that they have massively underestimated the desire for a lot of people to get very clear instructions and, thus, to appeal to a wider audience."
To judge for yourself, try the Palace's recipe below. To avoid a lard-based pastry, simply buy a premade crust. Before trying the recipe myself, I must admit that, as a French person, I had some doubts about the addition of broad beans in a quiche. Surprisingly, it worked very well, adding a certain nuttiness to the dish. There is indeed nothing fancy about this recipe, but it turns out to be a rather satisfying one. But if you're not a fan, there's always coronation chicken.
Coronation Quiche
Ingredients
1-by-250-gram block of premade shortcrust pastry
125 milliliters milk
175 milliliters double cream
2 medium eggs
1 tablespoon chopped fresh tarragon
Salt and pepper
100 grams grated cheddar cheese
180 grams cooked spinach, lightly chopped
60 grams cooked broad beans or soya beans
Instructions
Line a baking tin with the pastry, taking care not to have any holes or the mixture could leak. Cover and rest for a further 30 minutes in the fridge.

Preheat the oven to 190°C (375°F).

Line the pastry with greaseproof paper, add baking beans and bake blind for 15 minutes, before removing the greaseproof paper and baking beans.

Reduce the oven temperature to 160°C (320°F).

Beat together the milk, cream, eggs, herbs and seasoning.

Scatter 1/2 of the grated cheese in the blind-baked base, top with the chopped spinach and beans and herbs, then pour over the liquid mixture. If required gently give the mixture a delicate stir to ensure the filling is evenly dispersed but be careful not to damage the pastry case.

Sprinkle over the remaining cheese. Place into the oven and bake for 20–25 minutes until set and lightly golden.
Gastro Obscura covers the world's most wondrous food and drink.
Sign up for our email, delivered twice a week.