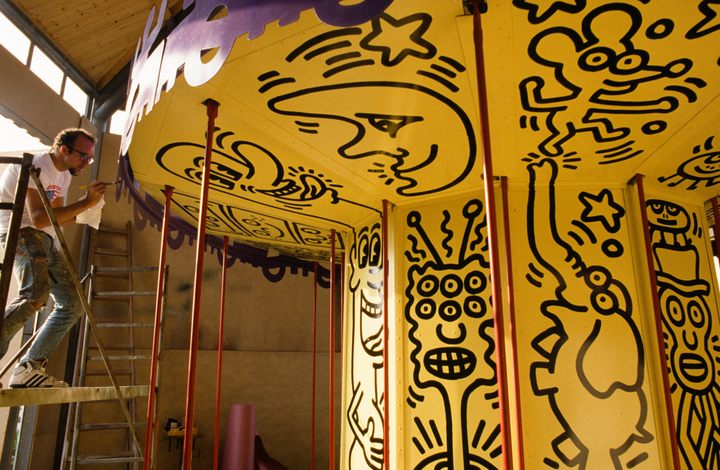 The Once and Future Luna Luna Art Amusement Park
Basquiat's Ferris wheel, Dalí's fun house, and other wild and whimsical designs are now being restored thanks in part to rap superstar Drake.
In the summer of 1987, the world's first art amusement park opened in a lush, green park outside Hamburg, Germany. Borrowing its name from Coney Island's Luna Park, the colorful carnival was unlike anything that had ever come before—or since. Some 250,000 people visited the park that summer to marvel over and even ride dozens of fairground amusements designed and built by some of the era's most influential artists.
Visitors could get a little lost inside Salvador Dalí's mirrored fun house and spin around on a Keith Haring carousel. They could take in the view from atop a dazzling Jean-Michel Basquiat Ferris wheel while listening to Miles Davis. They might've gazed up at wandering stilt walkers, been trapped in an invisible box with a mime, or perhaps even met the man in the moon (a David Bowie-esque character wearing a handmade four-foot-tall crescent moon).
"There are 30 pavilions in this international carnival of the avant-garde, and each one simultaneously elevates the mind and makes the jaw drop," a 1987 Life magazine article wrote. The art park was the brainchild of Vienna-born multimedia artist André Heller, the culmination of his yearslong odyssey to bring together the public and the avant-garde art world. But the lights went out—suddenly and unexpectedly—on Luna Luna.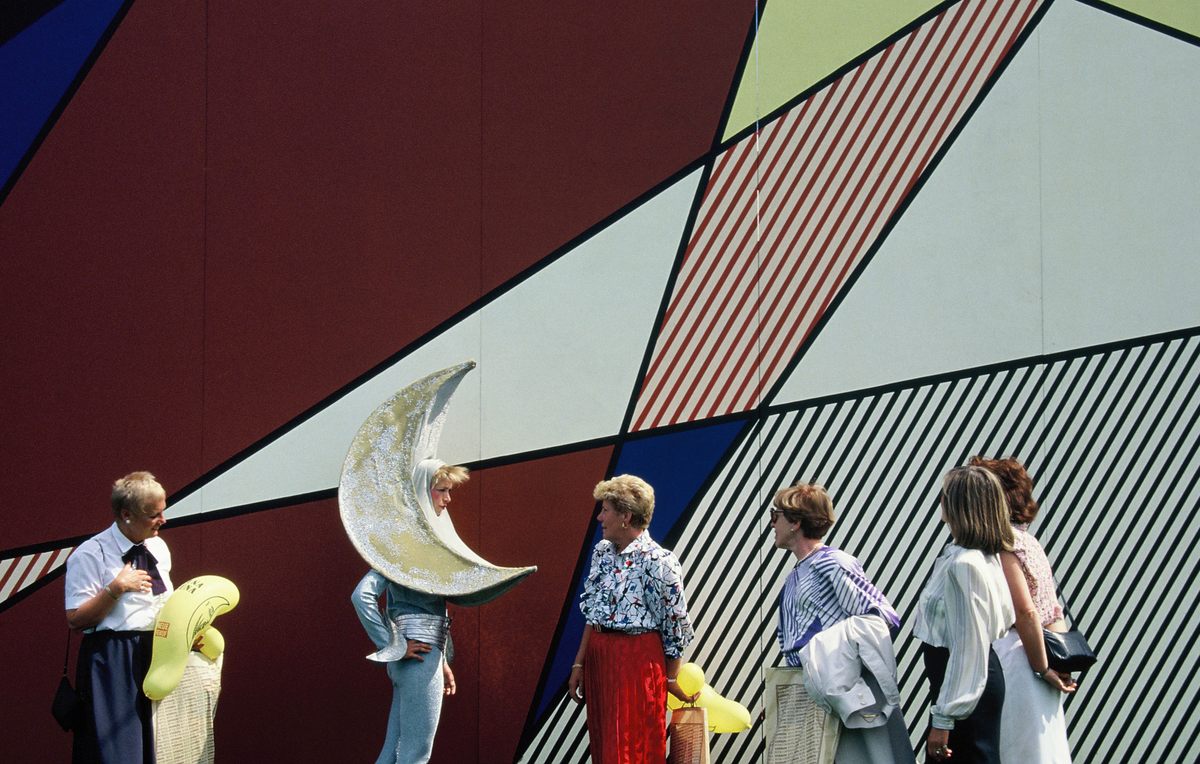 A deal with the city of Vienna to display the park permanently fell through, as did a European tour. As summer gave way to fall, the art amusement park was dismantled and packed into storage. Heller went into debt, and, in 1990, attempted to sell the park to a philanthropic group. That deal also crumbled, and the park's future remained in limbo for the next three decades. Eventually, the art pieces found their way to a rural Texas storage unit where they sat for 15 years—that is, until rap superstar Drake showed up. In 2019, through his DreamCrew production company, best known for producing HBO's Euphoria, the Canadian pop icon joined other angel investors in the effort to bring Luna Luna back to life.
Since January 2022, a team of art restorers, tucked away in a Los Angeles warehouse, has been carefully reassembling Dalí's fun house, Haring's carousel, Basquiat's Ferris wheel, and the 27 other art park installations. After more than 30 years in storage, the art park will make its grand return as a traveling event in 2024, with cities not yet announced. Visitors won't be able to ride the original pieces, but the team behind the new Luna Luna promises it will feature rides and attractions by contemporary artists, reimagined fair foods, and more. Until we're able to experience the real thing, Atlas Obscura took a trip down memory lane—with the help of images from Luna Luna: The Art Amusement Park (Phaidon, February 2023), the first English translation of Heller's 1987 book about the project. Come with us to that summer, when a port city in northern Germany played host to the magical marvel known as Luna Luna.