This Professor's Hot Peppers Give New Jersey's Immigrants a Taste of Home
The Exotic Pepper Project helps local farmers meet the diverse state's demand for heat.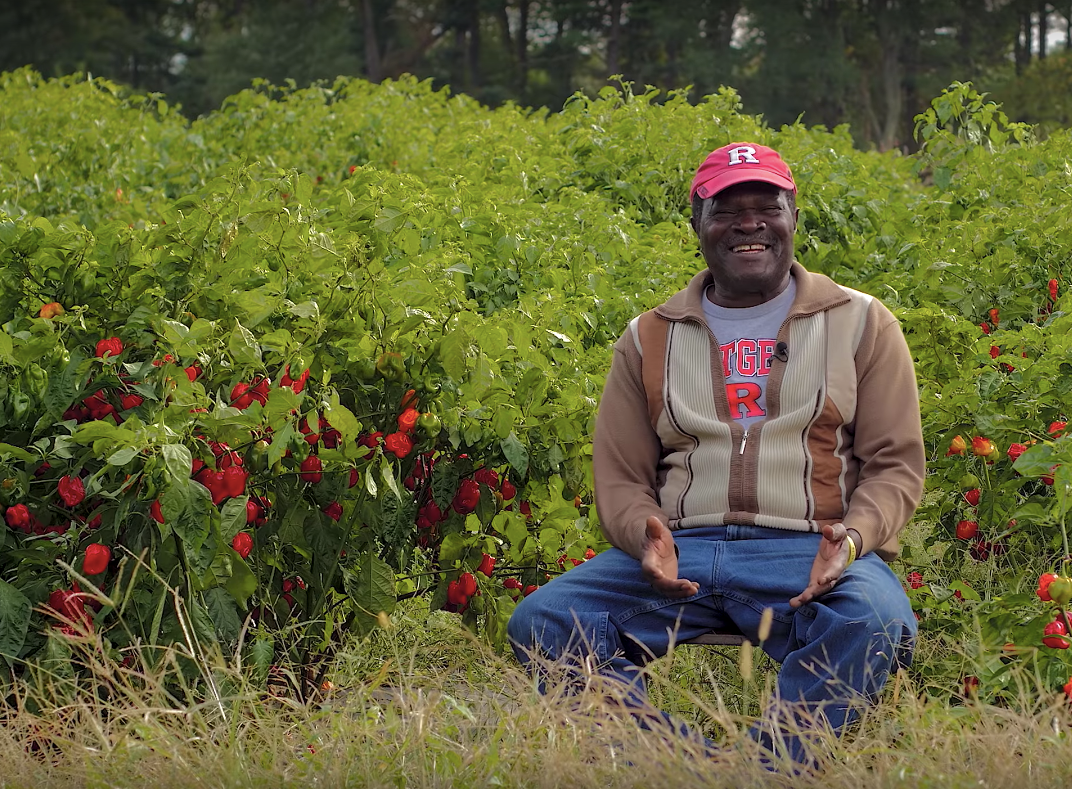 Albert Ayeni was disappointed. It was 1976, and he had just moved to the United States to pursue his PhD in agronomy at Cornell. Yet something was missing from his new country's cuisine: "No hot pepper in the diet," Ayeni says. In his native Nigeria, spice was so ubiquitous that "If you have not eaten a food that has pepper in it, you really haven't eaten." In a country where spice isn't readily available, says Iyeni, "You don't feel complete."
Decades later, that feeling motivated Ayeni when he had the opportunity to lead an agricultural project as professor of plant biology at Rutgers University. Only one crop would do: hot peppers. Thus was born the Rutgers Exotic Pepper Project, which Ayeni and fellow Rutgers professors Tom Orton and Jim Simon founded in 2010. Working out of two substations of the university's Agricultural Research and Extension Center, the projects' researchers and student interns adapt hot pepper varieties not traditionally grown in New Jersey to the region's climate, and develop new strains of their own.
The Rutgers program aims to meet the culinary needs of New Jersey's diverse population—particularly its growing Asian-American and Latino communities—all while benefiting local farmers. In 2017, the group unveiled the pumpkin habanero, a squat orange variety with a "tangerine" taste and a mild burn of only 50,000 heat units on the Scoville scale, as compared to the roughly 300,000 heat units of the popular Scotch Bonnet. Created by planting African and South American habanero strains in the same field and allowing them to naturally crossbreed, the pumpkin habanero's mild burn is a good start for people unused to heat, says Ayeni.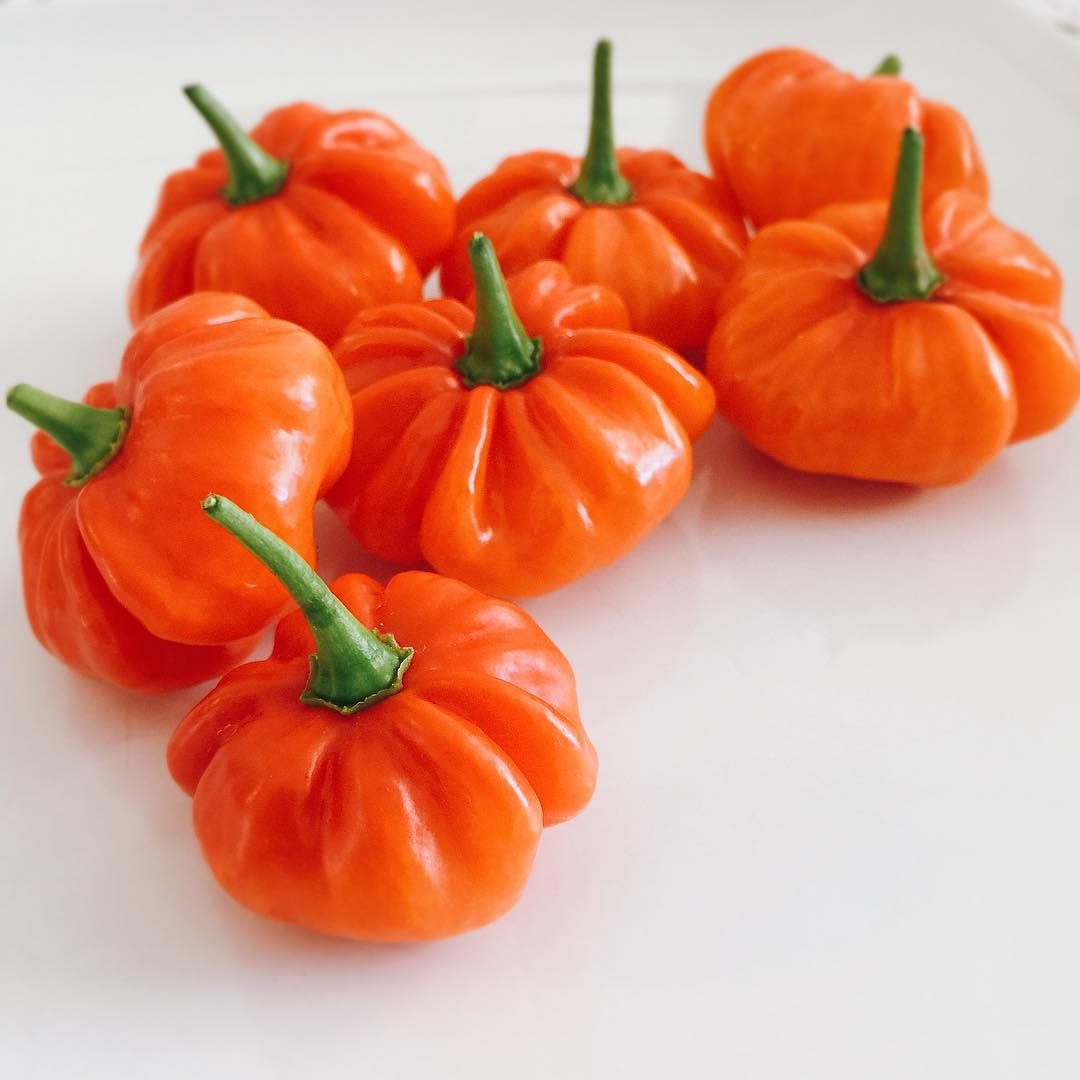 But the Exotic Pepper Project, as one arm of the university's efforts to support the cultivation of so-called ethnic produce in the state, is particularly focused on the unmet needs of people like Ayeni, whose cuisines aren't traditionally represented in American supermarkets. In 2007, Ramu Govindasamy, Professor of Marketing in the Rutgers Department of Agricultural, Food, and Resource Economics, helped kick off the project by surveying the produce preferences of the East Coast's Puerto Rican, Mexican-American, Indian-American, and Chinese-American communities.
The survey revealed different demographics than when Ayeni first arrived in the United States, with an accompanying shift in taste. A majority of the respondents reported shopping for produce specific to their cuisines at both conventional grocery stores and ethnic specialty stores. Yet many were unable to find their preferred produce in conventional supermarkets, and didn't have access to stores specializing in their cuisine. While access to fresh, quality fruits and vegetables was extremely important to them, respondents often found that conventional grocery stores lacked selection and specialty store offerings, though broad, weren't necessarily better quality. Govindasamy's report estimated that this hunger for produce represented a billion dollar market.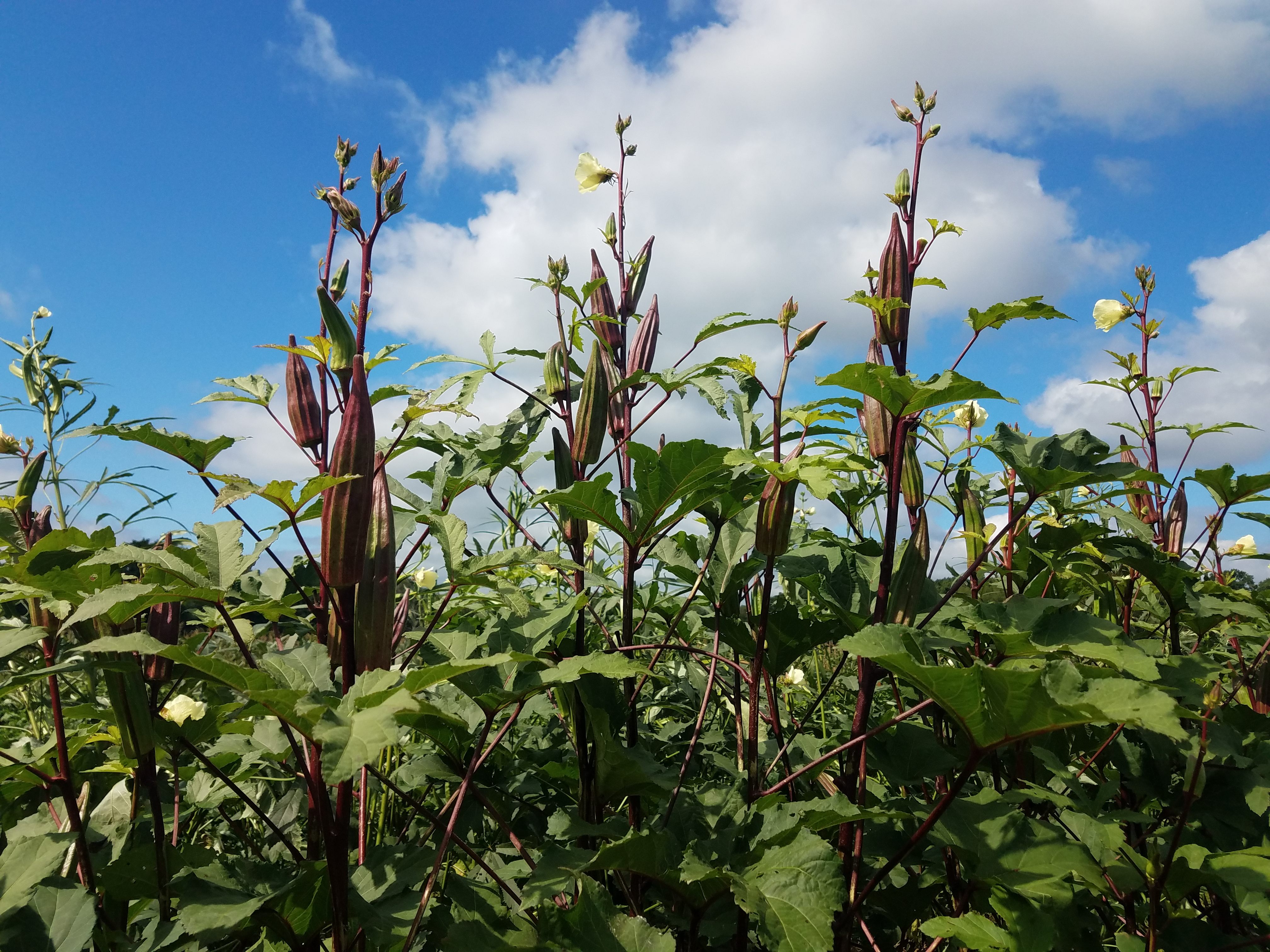 That's good news for New Jersey farmers. Pressed by developers and increasing real estate prices, many Garden State farmers are closing shop. Govindasamy sees New Jersey's increasingly diverse residents and its struggling farmers as a match made in vegetable heaven. While high-volume farms may find more specialized crops less profitable than the culturally ubiquitous potato, tomato, and onion, Govindasamy says that high-value "ethnic" crops are perfect for New Jersey's small- and medium-scale growers. Meanwhile, the communities Govindasamy's team surveyed shared a strong preference for locally grown food. Given this preference, New Jersey farmers have the opportunity to prosper by selling fruits and vegetables that the state's immigrant communities will value.
Ayeni's pepper experiments fit right into the ethnic produce project's lineup, which combines crops new to the United States with favorites such as okra. Common to Asian, African, and American Southern cuisines, the vegetable, Ayeni says, is the first to sell out when Rutgers staff bring it to farmers' markets. Ayeni is also enthusiastic about tigernuts, multitalented tubers long cultivated in Southern Europe, Asia, and Africa, but uncommon in American grocery stores. They're delicious snacks, yield nutritious oil, and, says Ayeni, "make the bowel move very well."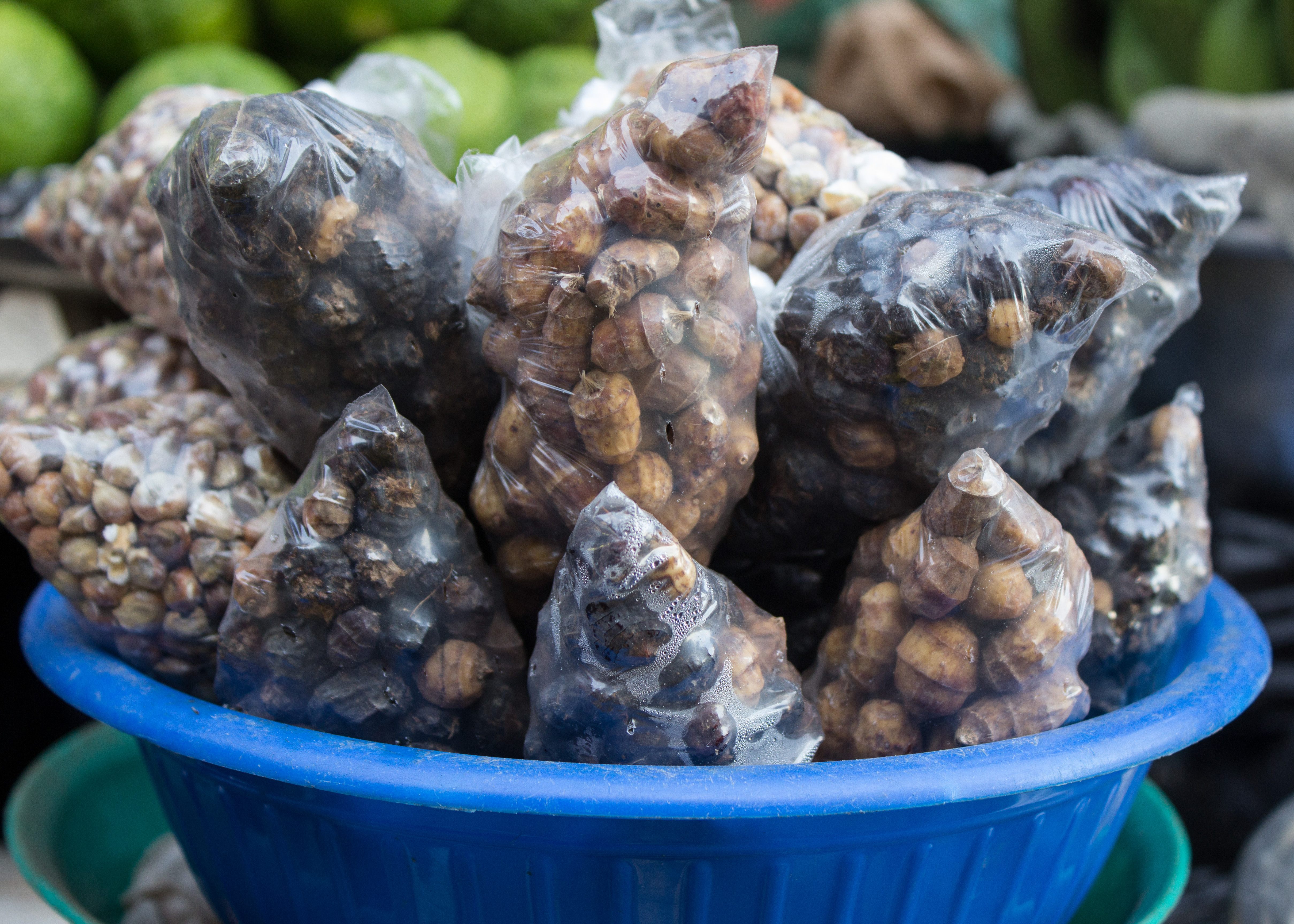 Hot peppers continue to hold a special place in Ayeni's heart, and in the Rutgers rotation. The Exotic Pepper Program is planning to unveil three more varieties at this year's Rutgers Day, where the public can sample them and purchase seedlings to take home (Ayeni says they'll be hot). There are also plans to distribute the tangy pumpkin habanero's seeds commercially. While market adoption of the peppers has been slow, Ayeni believes that with a little encouragement, the project can encourage consumers unused to spice to broaden their culinary horizons. "People are inquisitive," he says.
Meanwhile, locally grown hot peppers promise to be a godsend for those disappointed by mainstream grocery stores. While the "spiciness" of Asian, Latin American, and African foods can be a loaded stereotype, for New Jerseyans like Ayeni, the Exotic Pepper Project's produce tastes like home. Just as he craved his own cuisine as a newly arrived PhD student decades ago, says Ayeni, "They want to eat something they're familiar with."
Gastro Obscura covers the world's most wondrous food and drink.
Sign up for our email, delivered twice a week.