'Hair Ice' Covered a South Carolina Park Like Beautiful, Gossamer Trash
A ranger initially mistook the clumps for wads of wet toilet paper.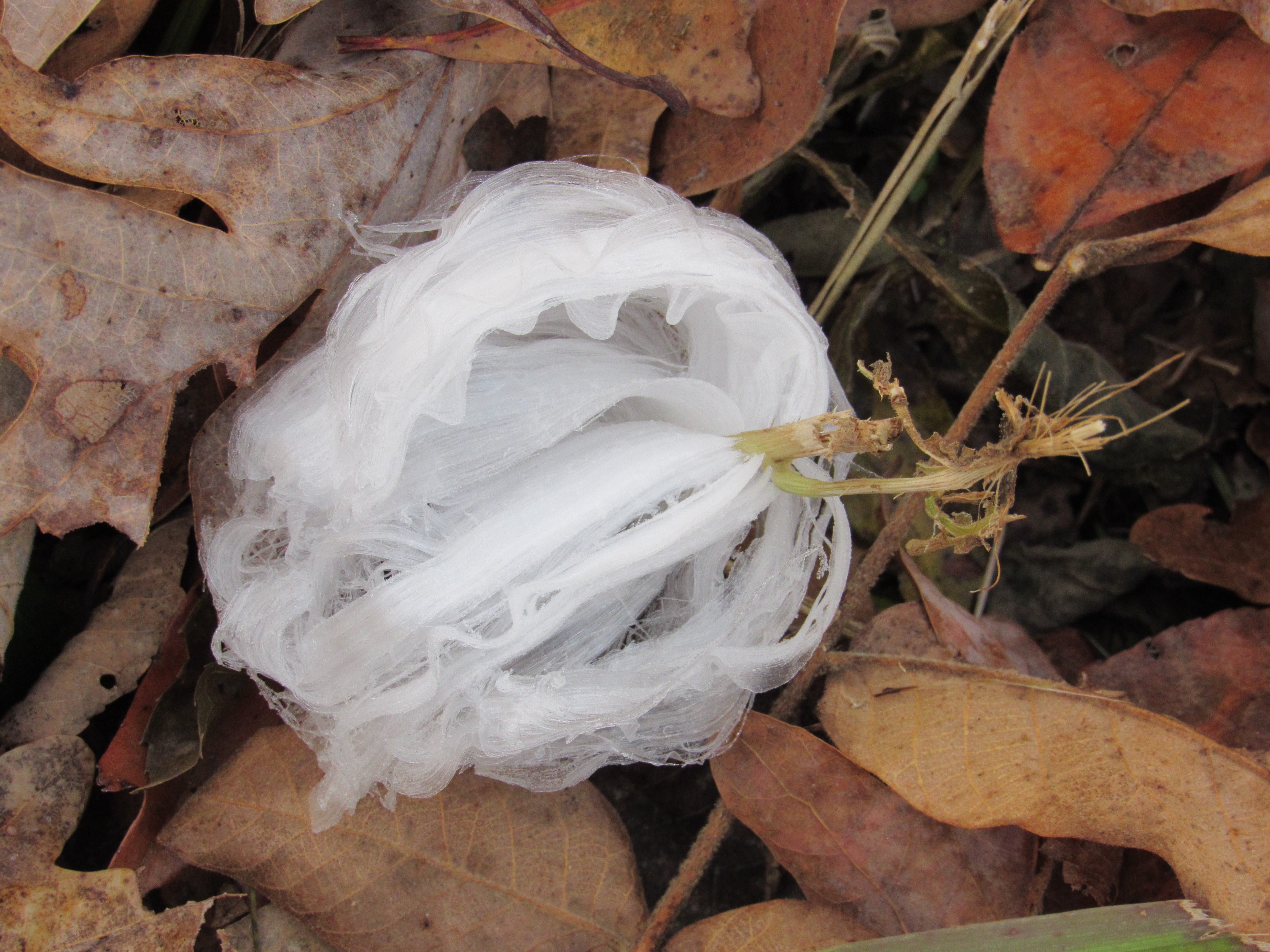 At first, Dawn Weaver thought she was looking at wind-tousled trash. It was the end of November, just before sunrise, and Weaver—a ranger and park manager at Musgrove Mill, a South Carolina historic site where a Revolutionary War battle once took place—was on her morning patrol route. When she rounded a curb in her park-issued pickup and spied little white blobs strewn near the roads running beside the Enoree River, Weaver assumed she'd have to go back for her bucket and pinchers. "I thought, 'Oh no, it's toilet paper," she says.
She put her flashers on and climbed out of the car for a closer look. That's when she noticed it wasn't trash at all: She was looking at swirls of ice, comprised of strands less than a millimeter wide.
This is a fleeting phenomenon often known as "hair ice." From a distance, the frozen whorls can look like the fuzzy, puffy guts of a mattress turned out atop leaf litter. Up close, they appeared even lighter and more gossamer—like bunches of tulle, or a clump of cotton candy.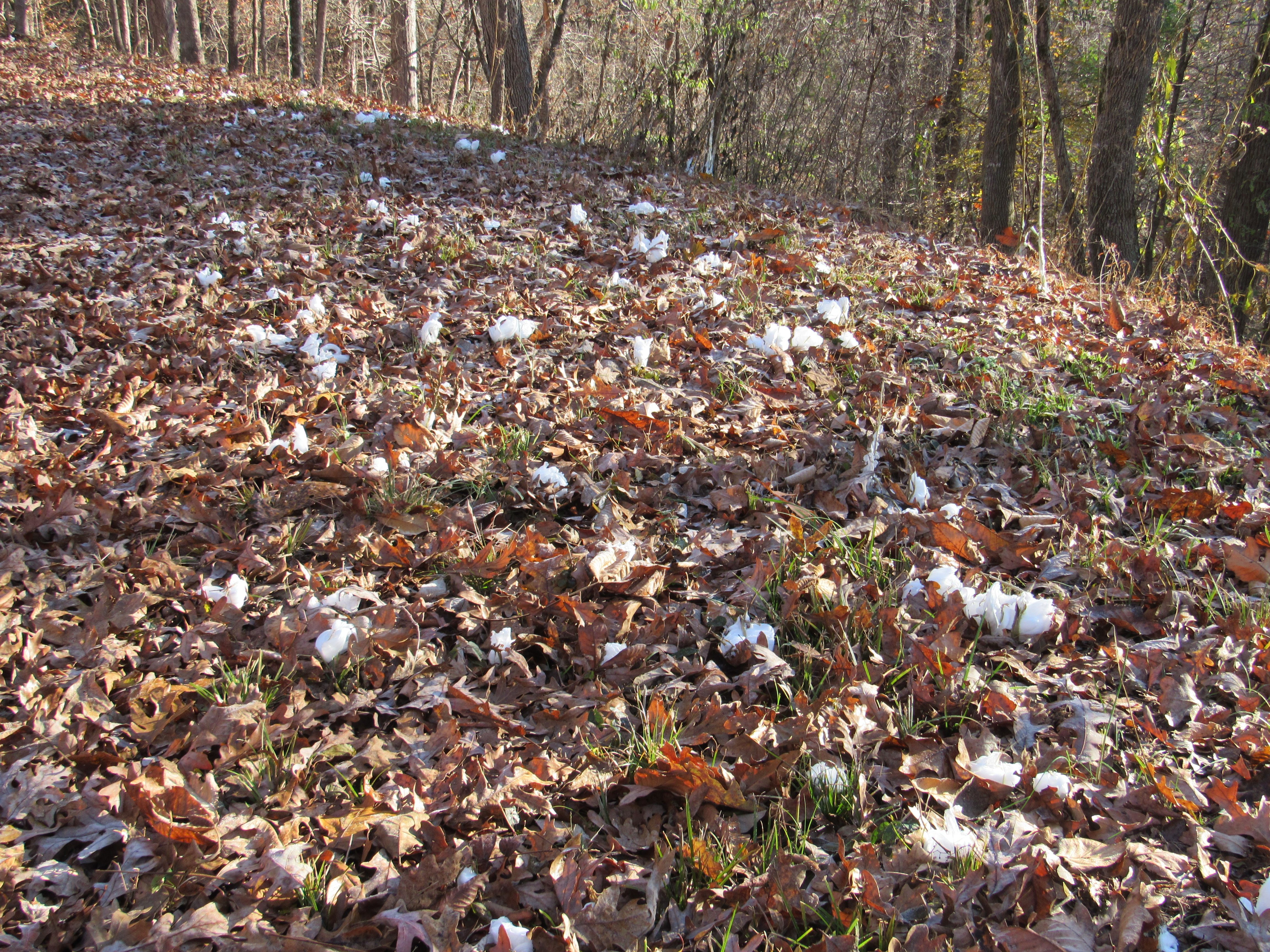 The curious sprouts emerge only when conditions are just right. In 2015, a team of German and Swiss researchers reported that the ice mainly forms in broadleaf forests between 45 and 55°N—a band that includes portions of the United States and Canada, and much of Europe. They tend to occur when a landscape is humid and temperatures hover just around freezing. A particular fungus appears to be a crucial ingredient, too. Writing in the journal Biogeosciences, from the European Geosciences Union, the researchers reported that the fungus Exidiopsis effusa was present in all of the swirling samples they analyzed. (This evidence supported a hypothesis that had been kicking around for a century.)
Hair ice previously had been documented in Scotland and New York—and wherever it's found, this natural wonder isn't built to last. "Hair ice grows mostly during the night and melts again when the sun rises," said Gisela Preuß, co-author of the Biogeosciences paper, back in 2015.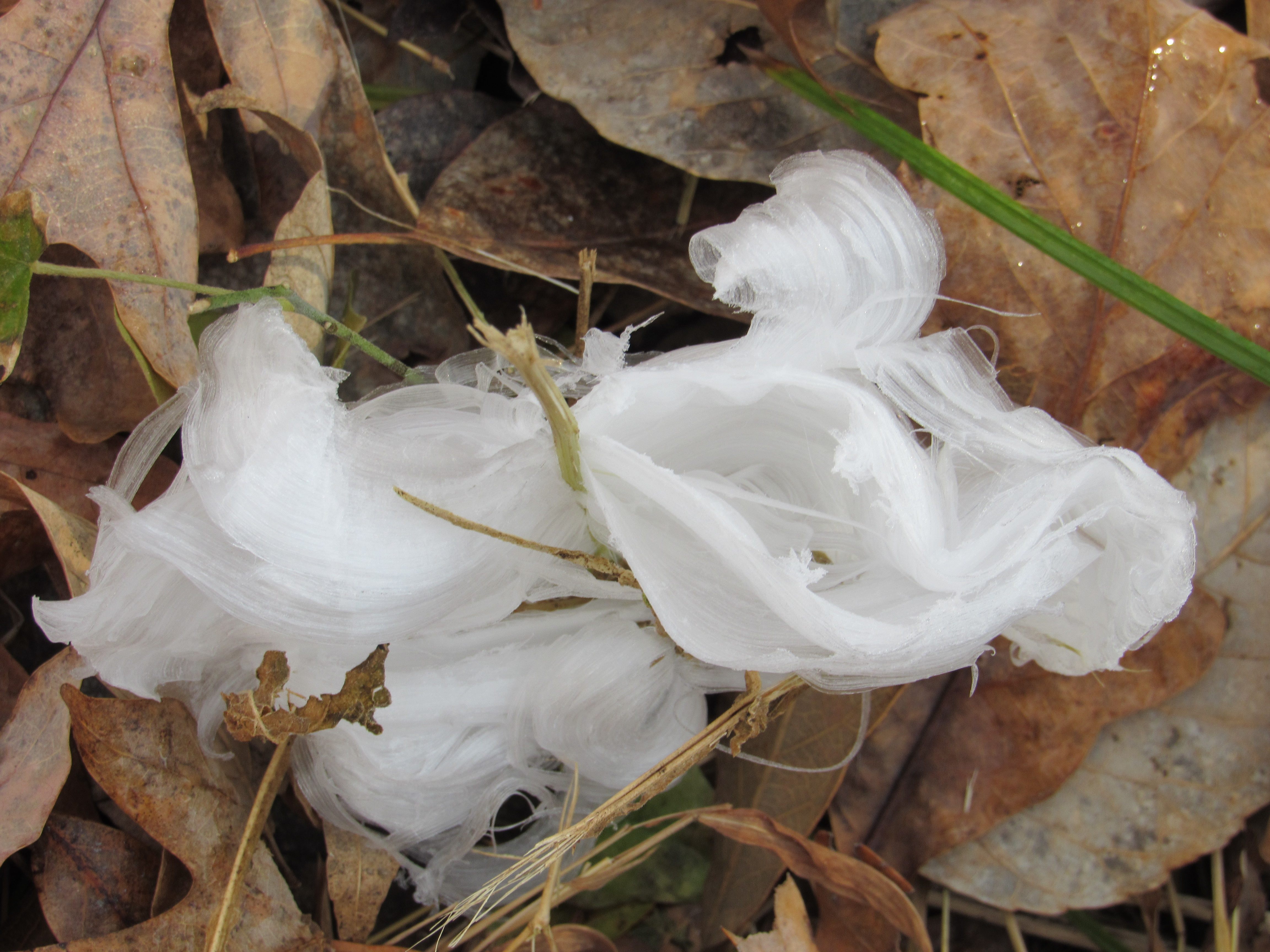 Weaver spotted hair ice on two recent mornings, following days of rain and a spell of nights during which temperatures hovered around 30 or 32 degrees Fahrenheit. The blobs clustered near stalks of Verbesina encelioides, a type of aster also known as golden crownbeard.
Hair ice is an uncommon sight in South Carolina, Weaver says, and it didn't linger long. As the sun came up and chased the shadows from the shade, the icy filaments melted away. The vanishing act only took minutes, Weaver says, and temperatures have since rebounded up to 70 degrees. But while the ice lasted, she adds, "It was pretty cool—both literally and figuratively."