Found: Exactly How Much of His Ear Van Gogh Sliced Off
It was more than we thought.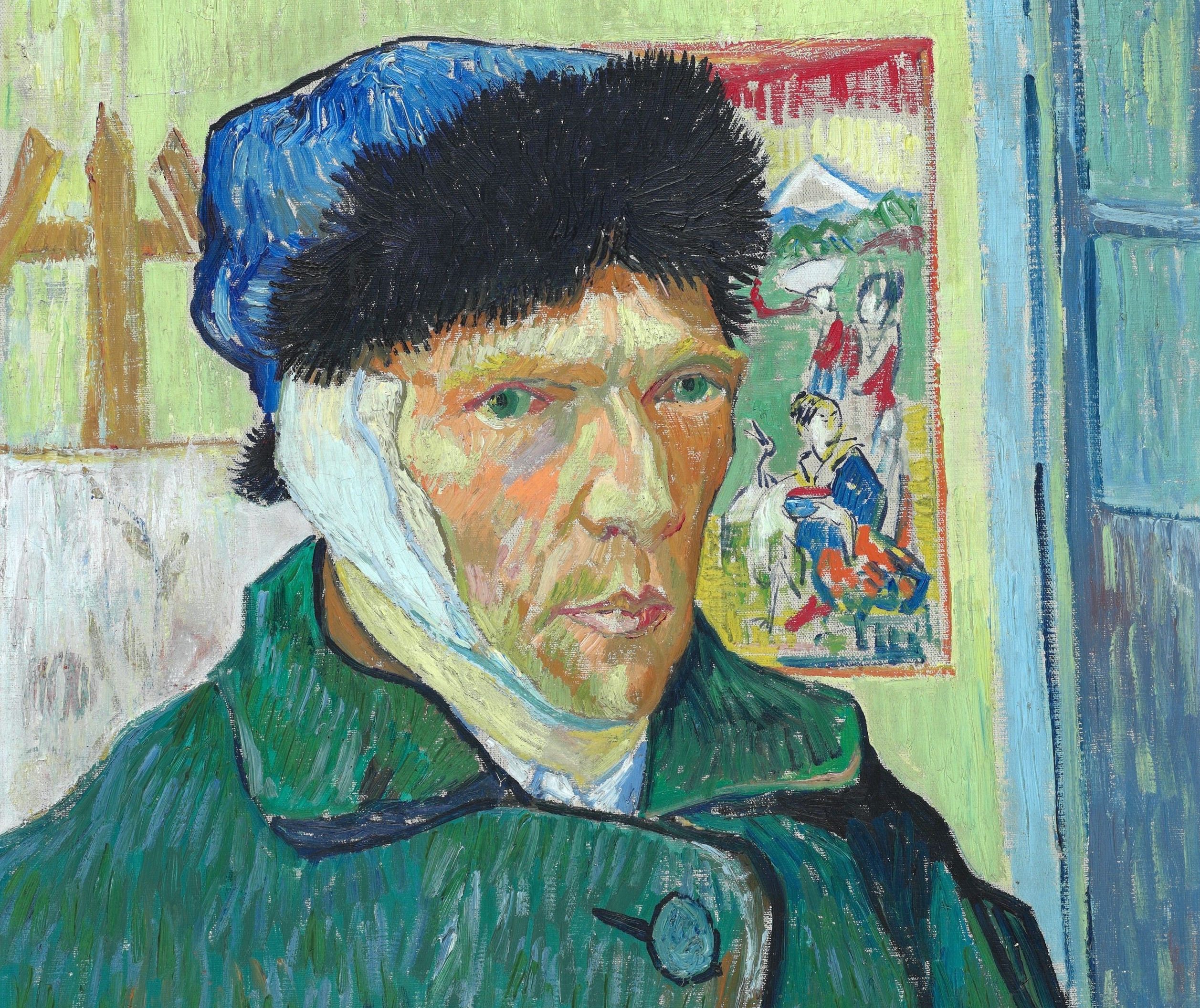 Self-portrait with a bandaged ear, 1889. (Image: Vincent van Gogh)
In 1888, Vincent van Gogh sliced off part of his left ear. As famous as this incident is, though, there was one central piece of information that was never quite clear: How much of his ear did he take off?
Van Gogh scholars had believed that the artist took off only part of his ear—probably the earlobe. But while researching a book on van Gogh, a mysterious scholar turned up a drawing, made by the physician who treated the wound, that showed he cut off the whole thing.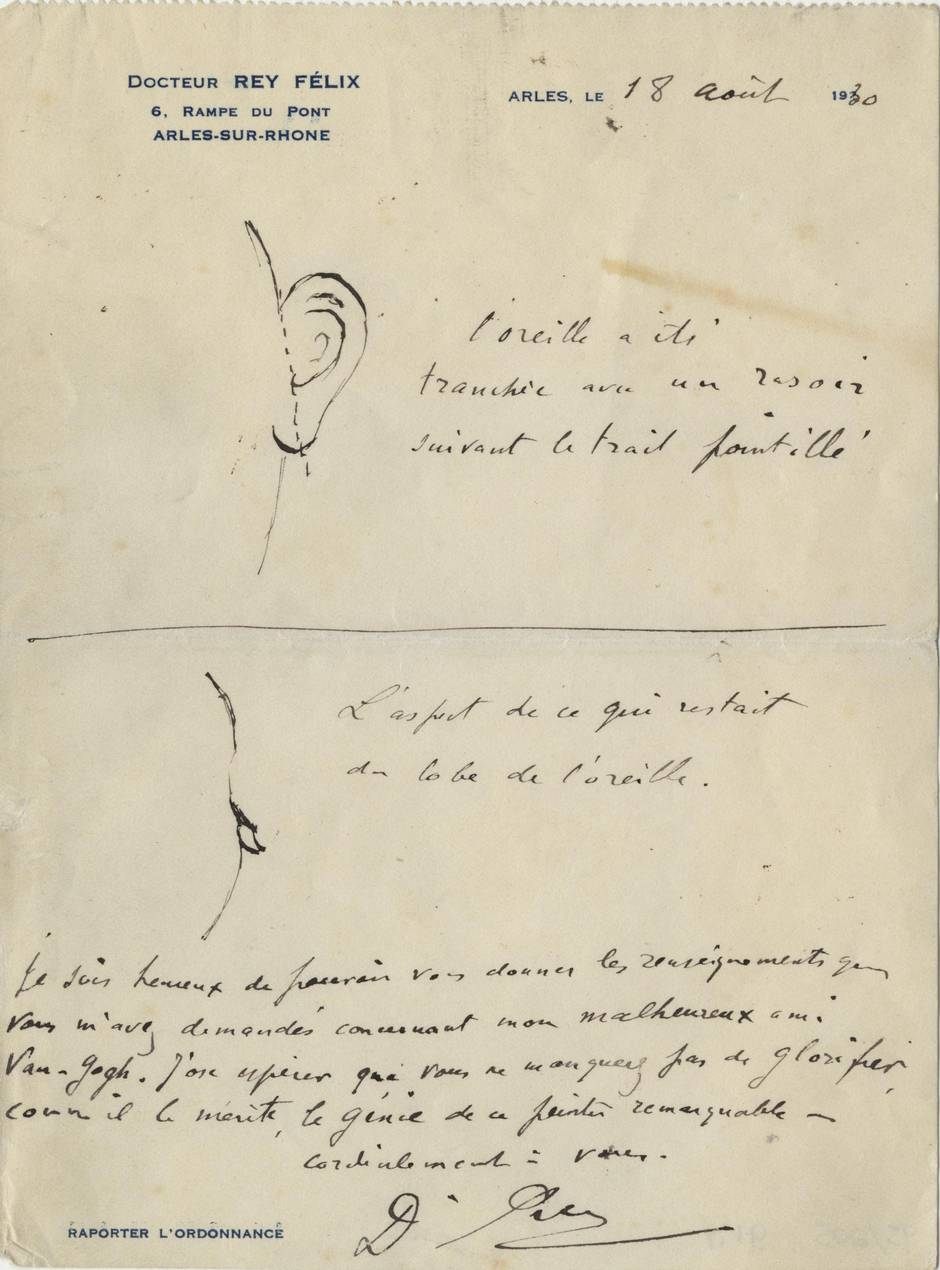 The doctor's drawing. (Image: Irving Stone Archives, University of California Berkeley)
Bernadette Murphy, the author of the new book Van Gogh's Ear, sought out the drawing in the archives of Irving Stone, the American writer who novelized van Gogh's story in Lust for Life. Murphy had learned that in 1930, Stone traveled to Arles and, as part of his own research, met with van Gogh's doctor, as The Globe and Mail reports. Stone had the doctor draw a picture of van Gogh's ear before and after the artist attacked himself, and that drawing, seen above, clearly shows that van Gogh left only the smallest bit of earlobe behind.
This is Murphy's first book: she was born in Ireland, but has lived for many years in southern France. In one interview she mentions teaching art history, but her official bio describes her as having worked in many different fields; her publisher is pitching her as "an ordinary woman who reveals an extraordinary secret."
The Globe and Mail reports that, in the book, she explains her turn to historical detective work by saying: "I had health problems. … I had plenty of time on my hands. … I have enjoyed unravelling puzzles." In a press release, all she has to say for herself is: "This investigation has been an incredible adventure …From my little house in Provence I couldn't believe I had found something new and important about Vincent Van Gogh."
Every day, we highlight one newly found object, curiosity or wonder. Discover something amazing? Tell us about it! Send your finds to sarah.laskow@atlasobscura.com.