Found: A Beautiful Old 10-Cent Bill
In a time capsule, no less.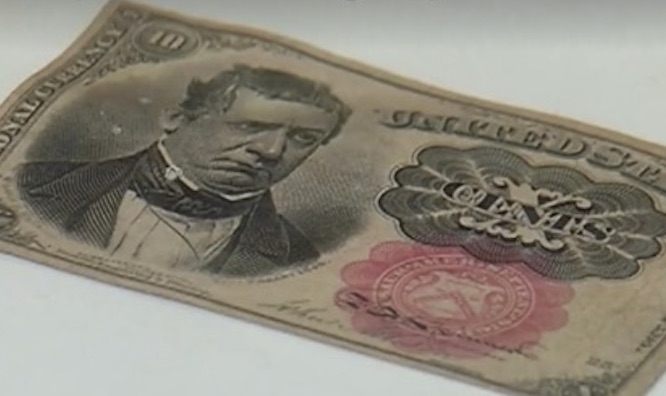 That's William Meredith, former Treasury Secretary. (Photo: Screenshot via WNYT)
Time capsules, as any aficionado can tell you, usually don't yield much. But one that was opened this week in Saratoga Springs, after 100 years, actually had an intriguing artifact in it, Gizmodo's Matt Novak reports: a mint condition 10-cent bill.
In 1916, when the time capsule was closed, 10 cent bills weren't commonly used; this one, Novak says, looks to be from the 1870s.
Other time capsule treasures included newspapers covering the Great War, a copy of a ledger from the bank that put it together, and some coins and brochures.
All in all, good time capsule, as time capsules go.
Every day, we highlight one newly found object, curiosity or wonder. Discover something amazing? Tell us about it! Send your finds to sarah.laskow@atlasobscura.com.