Canada's Ultimate Plant Mom Will Take Your Unwanted Shrubs
And your irises, rosebushes, and spruce trees, too.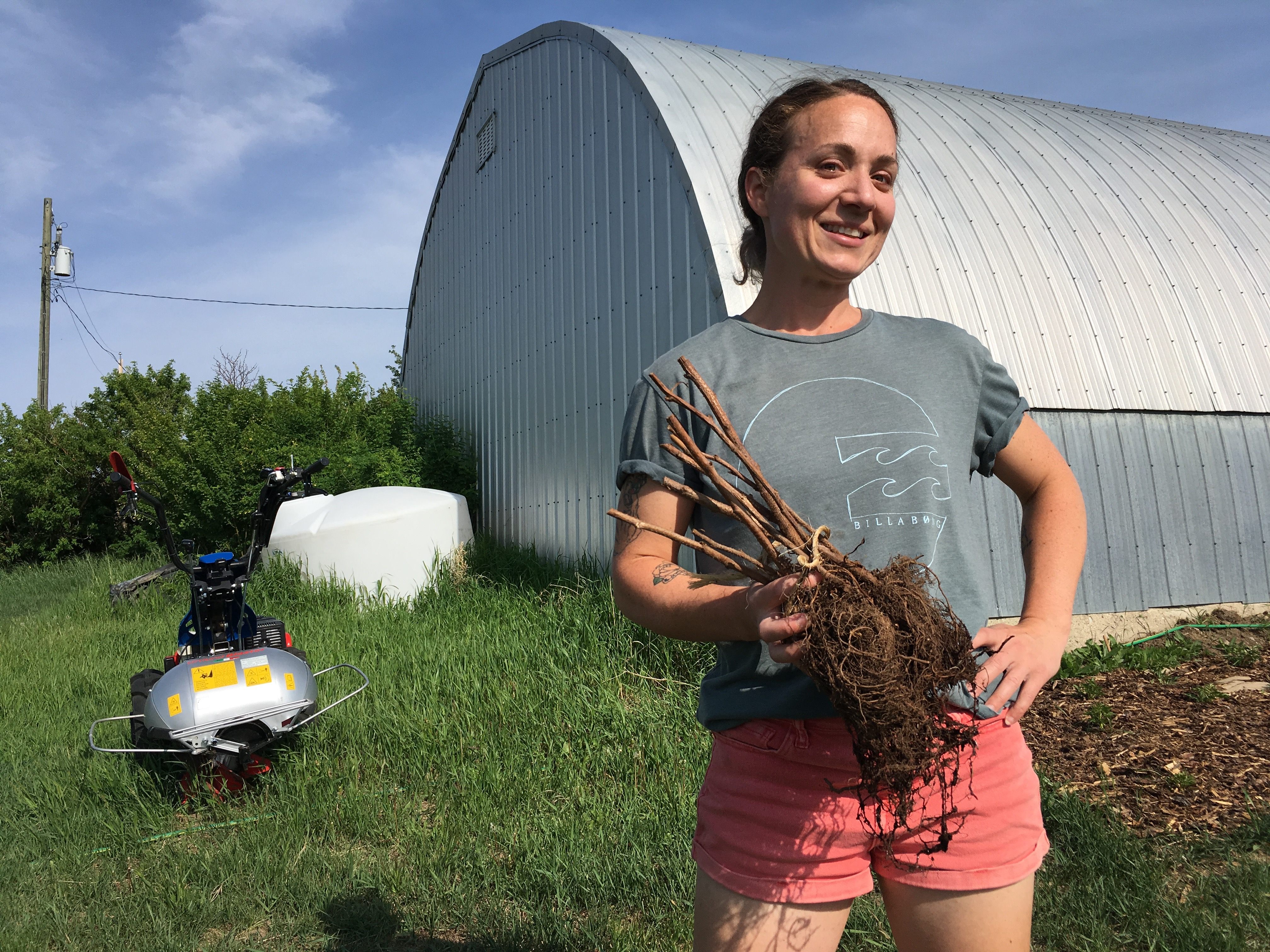 Earlier this year, a woman in Calgary, Canada, planted a blue spruce tree near her house. It started to grow, which was good. Then it kept growing. Spruces can get up to 60 feet tall even in yards—something she hadn't considered when she picked this one out. She started to weigh her options.
This story could have ended whimsically—she could have named the spruce Clifford. It could have ended sadly, with the young tree chucked in the woodchipper. Instead, it ended practically: The woman picked up the phone and called Sarah Adams. Now the spruce has a new home a little ways away, one of a motley crew of formerly abandoned plants that all live together on Adams's land.
Adams runs a cut flower farm called Alberta Girl Acres. She sells bouquets at local farmer's markets and through a CSA program. But this past summer, the farm expanded its purview: They now do plant rescue, too. "Rehome your pretties," advises a dedicated section on the farm's website. "No plant left behind."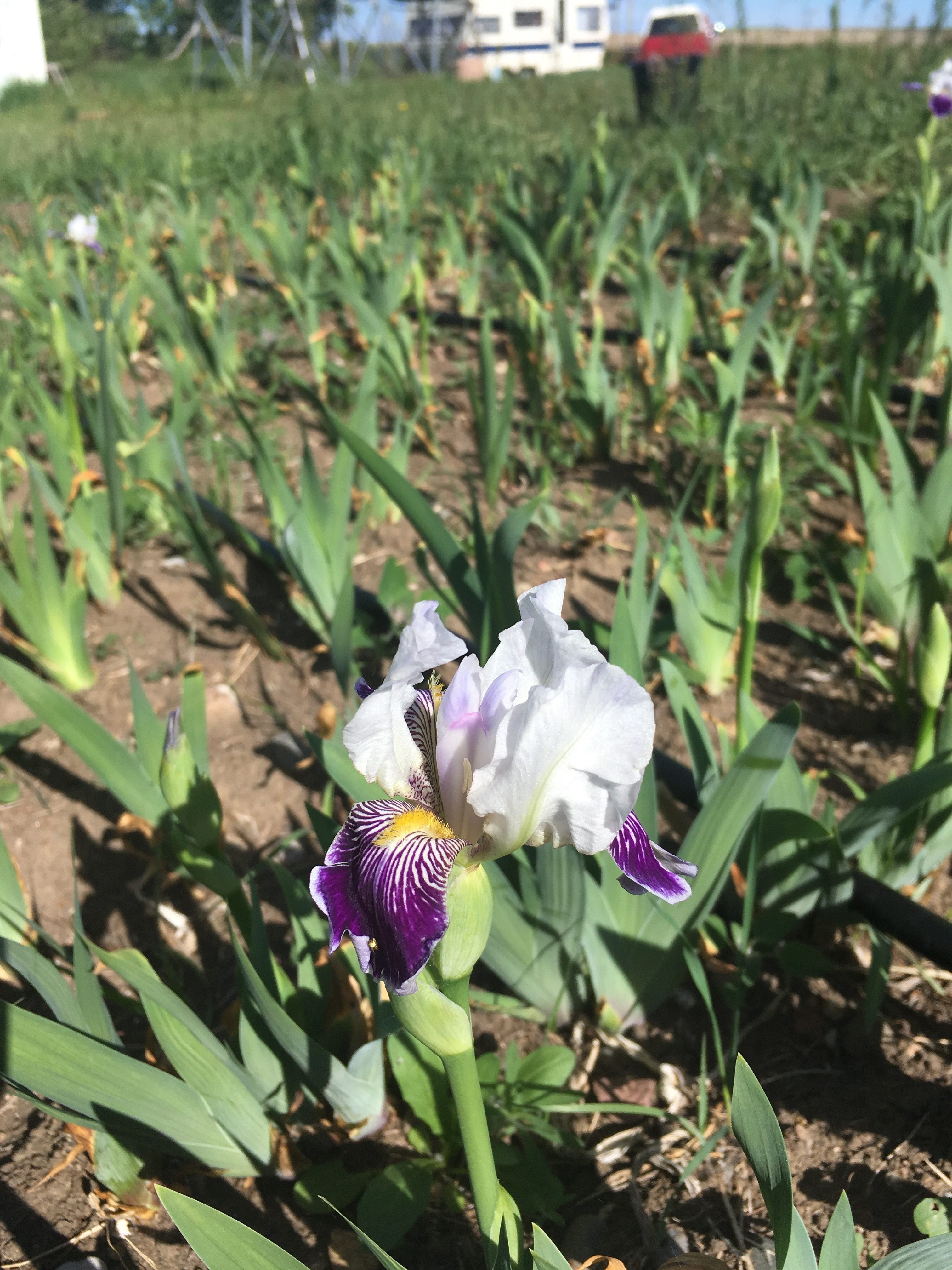 Adams's tender heart is connected to her own green thumb. Before she bought her farm last summer, she was a renter in the city, and moved around a lot. "I would do a lot of gardening in those rental yards," she says. "I'd plant raspberries, or a pine, or peonies, or ferns, or whatever, just because I loved the idea of creating these spaces." Then the landlord would sell the property, and Adams would move on. "I thought, 'Wouldn't it be great if there was someone I could call—somewhere for these plants to go?'"
Now that she has her own farm, Adams is trying to turn it into that place. She started by rescuing 500 irises from a woman who didn't have room for all of them. "They now have a spot and they're all thriving and doing really well," she says.
Since then, media coverage, from the CBC and local outlets, has brought penitent plant-owners running. A couple gave her three 25-year-old rosebushes, displaced when the pair expanded their deck. She took in over a dozen shrubs from the president of a condo board. ("They were redoing their landscaping," she explains.) And she still gets spruce calls: "There's quite a lot of people who have asked if I would take those little baby saplings that are popping up in their yard," she says.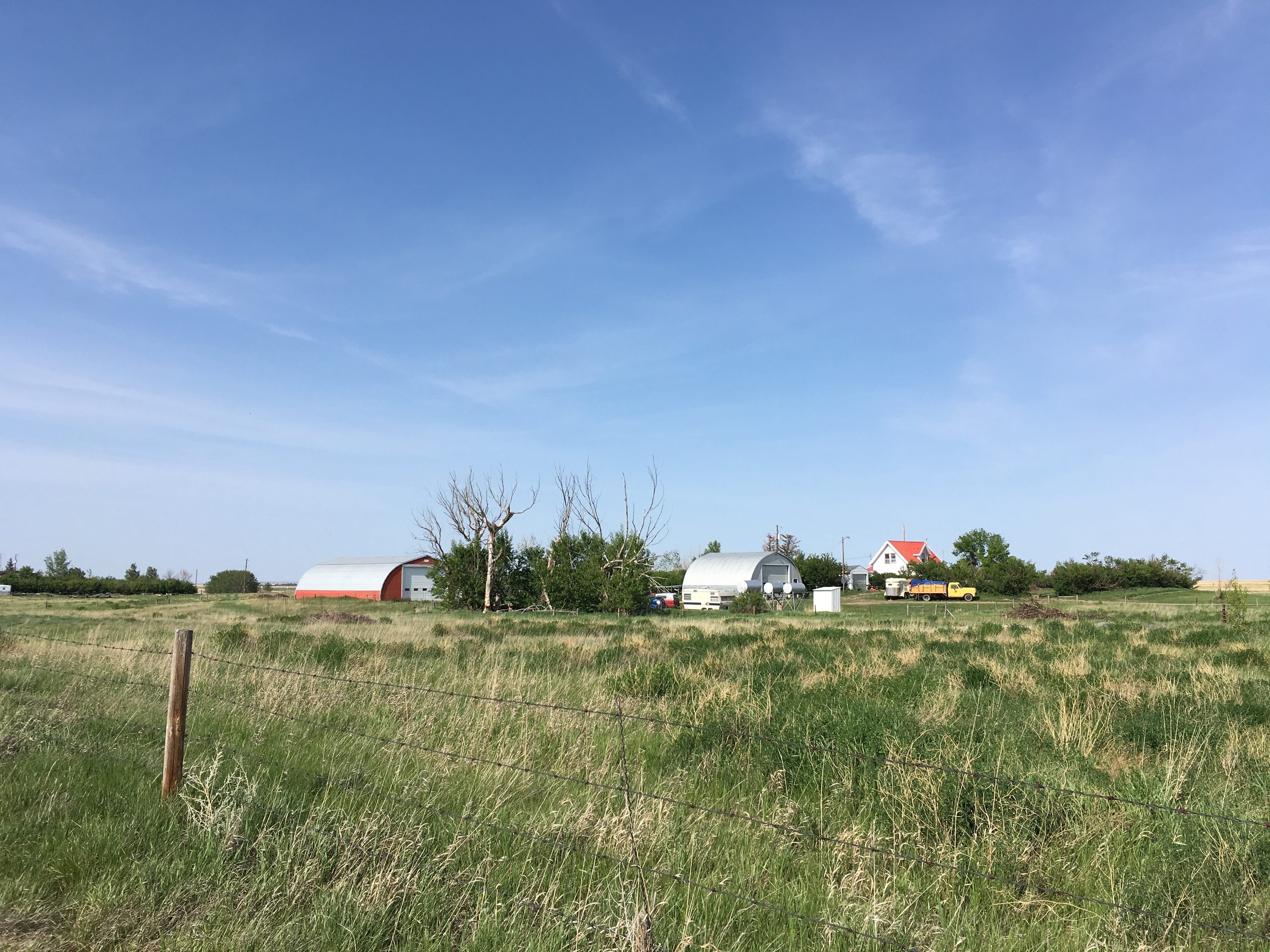 There are some practical limitations. Adams will accept drop-off plants from anywhere, but she only does rescues in the Calgary area. "Doing deliveries or farm errands, we pick them up as we go," she says. She asks that plant donors do their own digging if at all possible. And mostly, she has to focus on her primary business: Being a botanical samaritan doesn't pay the bills.
But it does lend itself to big dreams. "In my imagination it would be so sweet to walk into an established farm where, say, 75 percent of the plants were adopted," she says. "A jungle of all of these different things that have their own stories… We could be a resource for people who are looking for affordable plants, where they can come and pick them up."
For now, though, everyone is focusing on putting down roots. "It's a fairly simple plan, right?" she says. "We'll take your plants."