The Sistine Chapel Streamed a Concert Online for the First Time Ever
Don't worry if you missed it—the entire performance is available on Facebook.
On April 22, 2018, the Sistine Chapel streamed a concert online for the first time in history.
The Sistine Chapel is most famous as a visual experience. Visitors crane their necks to see Michelangelo's frescoes, which depict various biblical scenes and and cascade over the walls and ceiling. But over the years, the chapel has also hosted a variety of musical acts, from the in-house Sistine Chapel Choir to U2's guitarist The Edge.
For this milestone—which was arranged by the digital radio station Classic FM—the choral group The Sixteen and the string section of the Britten Sinfonia performed an hour-long work called "Stabat Mater," by Sir James MacMillan. (The work is, fittingly, an old piece made new: It's based on a 13th-century hymn, and MacMillan's version premiered in 2015.)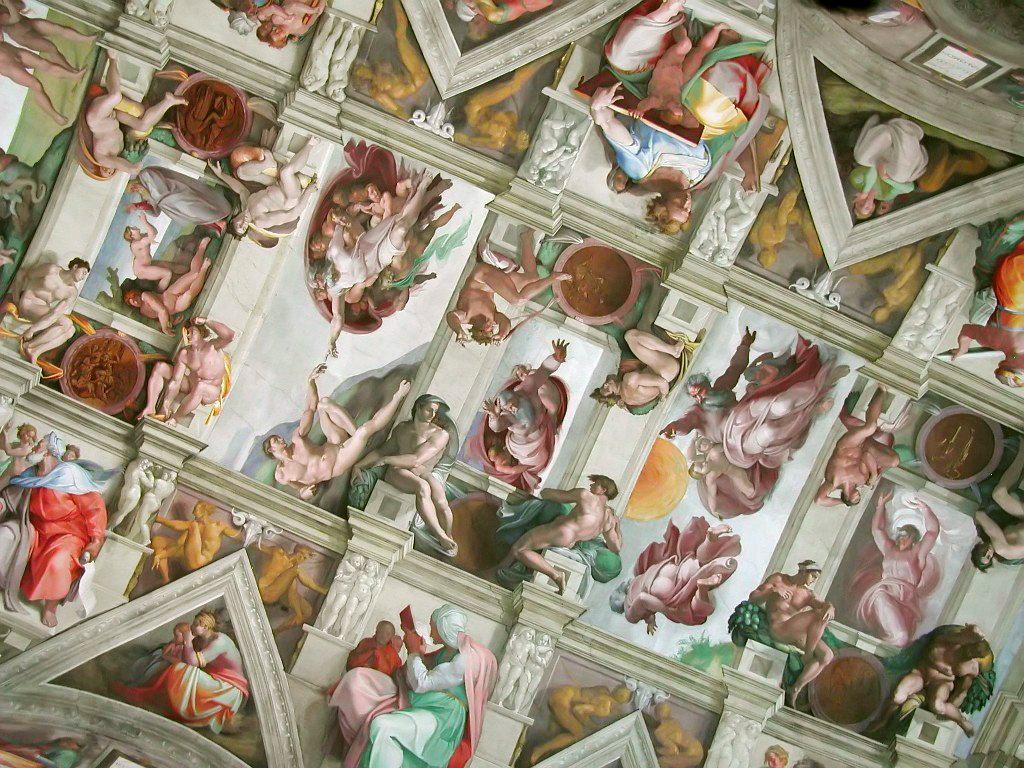 "These great sacred places always have something special about the acoustics," the conductor Harry Christophers told Agence France-Presse. While some of this specialness may have rubbed off during the various conversions and compressions inherent in the streaming process, this did not deter far-off audiences, who flocked to the stream by the tens of thousands.
Indeed, so many people tried to tune in that many were greeted by an unholy site—an endless buffering wheel. During the first few minutes of the show, the comment section was a cascade of check-ins: "Not working in Derry, Ireland." "Not loading in Maine, USA." "Here [in] Canada just fine. Beautiful concert!"
ClassicFM is not despairing, as well they shouldn't: After all, Michelangelo didn't even want to paint that ceiling. "It looks like we had huge demand and not everyone could view it," they wrote in a comment. "However, now that the stream has ended, the video should be about to be seen by everyone."