12 Tons of Liquid Chocolate Have Blocked a Polish Highway
All aspiring Augustus Gloops should report to Poland.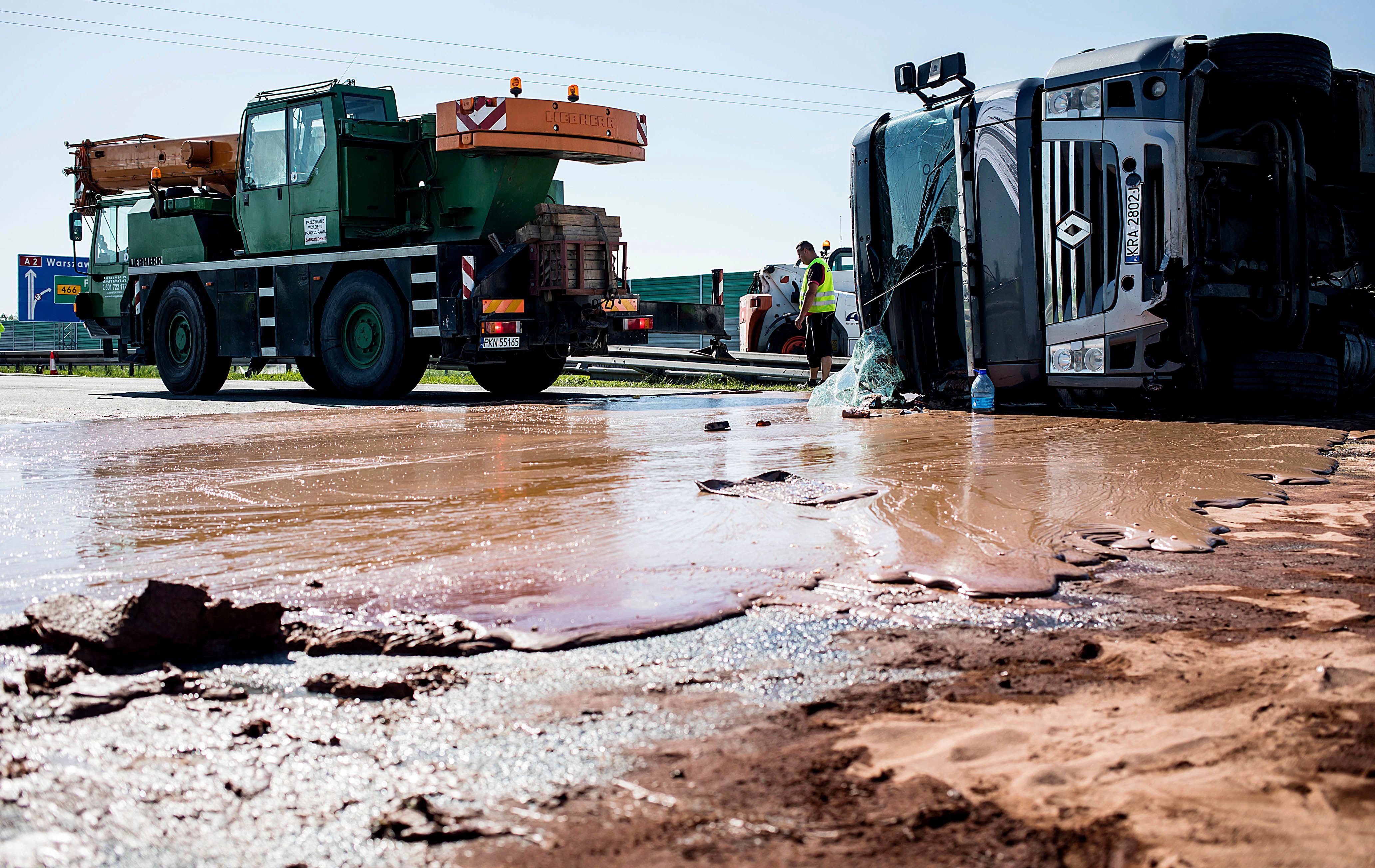 Drivers on their way to the Polish capital of Warsaw on Wednesday morning found the road blocked by an unusual impediment: tons of liquid chocolate that spilled onto the A2 motorway.
A tanker carrying the sweet load hit a road barrier and overturned, blocking two lanes. The ruptured tank spewed a pool of rapidly-hardening chocolate from both ends, which quickly covered the width of the road. While the driver has been taken to the hospital with a broken arm, firefighters are struggling to remove a reported 12 tons of solid chocolate from the roadway.
A representative for the firefighters told local news source TVN24 that scraping up the bittersweet barricade was worse than dealing with snow, a bold statement coming from chilly Poland. After contacting the chocolate manufacturer, the firefighters resorted to spraying hot, pressurized water to melt the sticky roadblock, while the New York Times reports that a bulldozer has been spotted scraping away.
Authorities are unsure when the cocoa-buttery blockage will be cleared. TVN24 also noted that the cleanup spans more than a mile, since in the aftermath of the crash, drivers simply drove through it, leaving a long chocolate trail. But despite the sticky situation, firefighters and police attending to the cleanup are reportedly cheerful about the long task ahead. After all, who could be mad about 12 tons of chocolate?
Gastro Obscura covers the world's most wondrous food and drink.
Sign up for our email, delivered twice a week.