Chicago Has Become the Nerve Center of Competitive Pinball
Experience the thrill of multiball mayhem and the agony of a double drain.
DISCO JACKPOT," the machine blares, as 2.8 ounces of steel fly through the dazzler. Chicago local Zachary Parks, 16, taps his sneakered foot anxiously, watching 48-year-old Jim Belsito rack up points on Deadpool. On a rainy afternoon, 40 of the world's top pinball players have gathered on the top floor of Chicago's Bottom Lounge. It's a typical industrial-chic sports bar, but the drawn blackout curtains and high humidity make it feel more like an brick-walled cave. A single exposed window illuminates the field of competitors, huddled around a wall of 10 pinball machines, ranging from vintage (Ali, Stars, Cheetah) to recent (Guardians of the Galaxy, Iron Maiden, Deadpool). The camera crew documenting the event is used to working in low light at tournaments. "I'm surprised they even have that curtain open," one photographer tells me, "the players usually like it dark."
Belsito is hunched over the game. He's just shot the right orbit, and if he can hit all the major shots to fill Deadpool's chimichanga punch card, he'll be able to fight the T. rex for a chance to shoot the scoop and win the mode, bringing him one step closer to a Mechsuit Multiball. And then all hell will break loose—in the machine and on the scoreboard. He's engaged in a rare three-way-tiebreaker to advance to the next round—one step closer to pinball glory, a championship belt, and $2,500. Ed Robertson of the Barenaked Ladies is helping with play-by-play commentary and the room smells a little like a middle school gym class.
This isn't a fever dream from 1978, it's hour five of the Stern Pro Circuit Pinball Championship. Complete with fringe celebrities and live streams, these updated tournaments have made professional pinball an analog alternative to digital gaming's dominance and its league-based evolution, e-sports. But I'll level with you: The learning curve is high. If you think you know pinball—even if you can grasp the basics of strategic gameplay (modes, jackpots, multiballs)—trust me, you have no idea how deep the rabbit hole goes.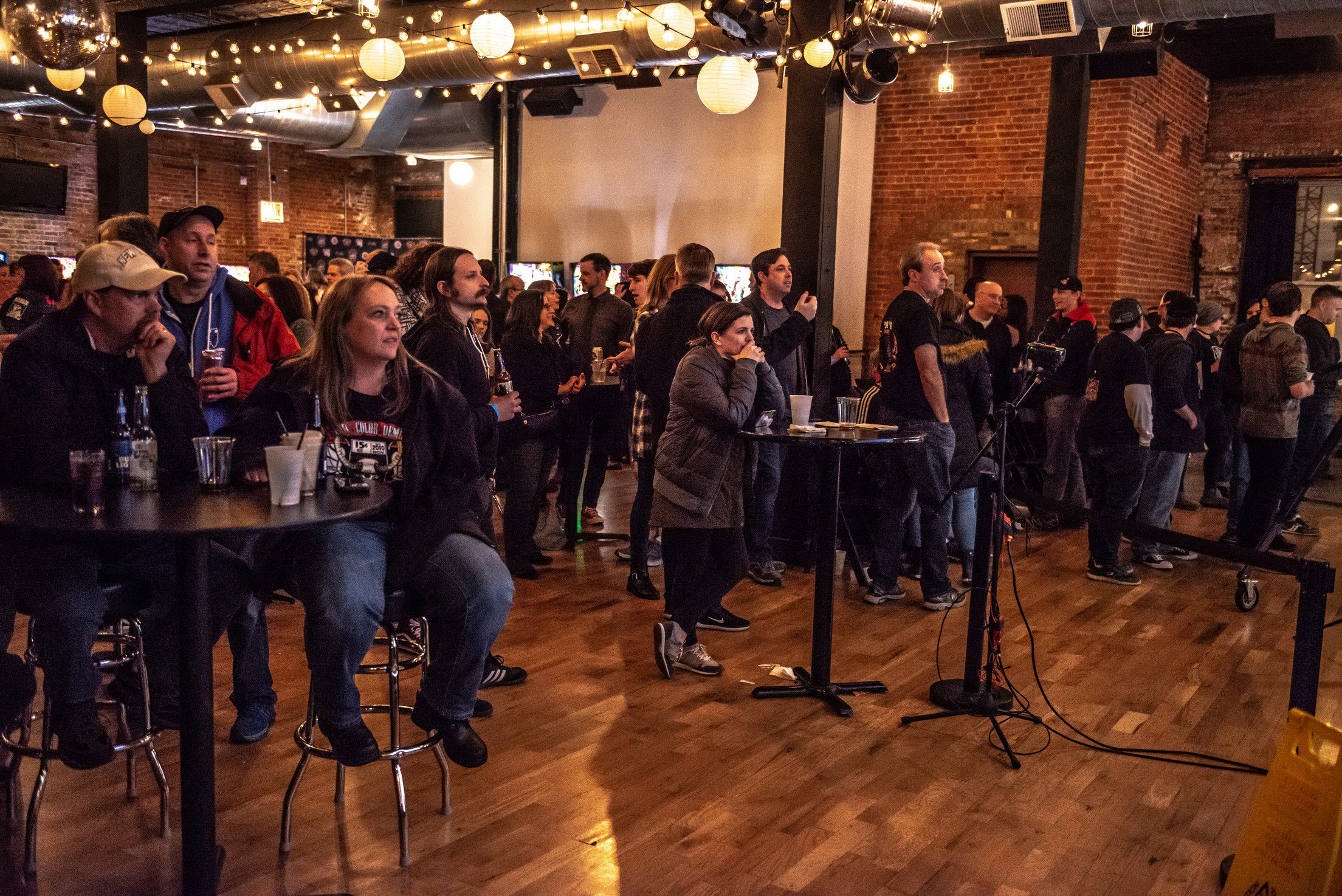 If a baseball game is like a pot brownie—a bright, lackadaisical buzz—tournament pinball is an acid trip: sweaty, 12 hours long, and seemingly devoid of narrative structure. It's not for everyone. I'd done some research, so I thought I had a handle on the basics: Score as many points as possible by shooting the ball at the lit areas on the playfield, hit enough shots to complete the "mode" (the pinball version of a quest), and complete all the modes to achieve a "multiball" (when several balls shoot out over the playfield at once). Do it fast enough to earn a "jackpot" for additional multipliers on every shot and do it all without letting the ball slip through the flippers or drop down the side, known as "draining." But within that basic framework, things get complicated quickly. Every machine has different shots to make, different ways the modes affect gameplay, and different quirks that can sabotage the best struck shots.
Strategies also vary from machine to machine. "Older machines are more 'chaotic,'" 15-year-old Escher Lefkoff (ranked #21 in the world) explained during warmups that morning. "The newer ones are more predictable, so a skilled player can control the gameplay." It's complicated, sure, but methodical—not unlike your typical first-person shooter video game, where your trigger is a flipper, your bullet a ball. Skill and precision are rewarded, but in real time, amid the flashing lights, the glint of steel, the exclamatory directives, it's tough for even the most trained eye to know where to focus. Layer on a lexicon of jargon and complex, tournament-style play and you have yourself a seizure-inducing combo.
Competitions typically feature three elimination rounds: In rounds one and two, groups of four rotate through four machines, playing a single game (three balls) on each. The top two players in each group advance, culling the field of 40 down to 20, and then 10. Finally, comes the "ladder bracket," which, to be frank, neither I nor the couple next to me (who drove 11 hours from Baltimore to watch the tournament) could wrap our heads around. In other words, four hours into a half-day pinball marathon, it starts to lose its charm. But, like any good trip, about five hours in, things get interesting.
Belsito's in a groove now, finishing off Deadpool's Mystique mode in what the commentator calls "one of the fastest battles ever," to trigger a Sauron Multiball. He scored close to 178 million points on his previous ball—a monster game, considering the handicaps manufacturer Stern puts on the machines (shorter flippers, no extra balls) to make gameplay more difficult for the pros. The already-pale teenage Parks grows ghostly, his spindly frame seems to shrink in his oversized gray T-shirt. He had drained his last ball in two flips.
Parks, along with Lefkoff and a handful of teenagers are the new guard of pinball aficionado—a generation raised in the digital age, yet enamored with pinball's distinctive blend of mechanical feedback and quest-based gameplay. "There's something cool about the game being physical when everything else is turning virtual," Parks later said.
If you'd asked him this morning, he probably wouldn't have put himself in the running. Ranked #225 in the world according to the IFPA (International Flipper Pinball Association) standings, Parks was a dark horse in a group packed with top-50 players, including Belsito (#10) and 37-year-old vet Josh Sharpe (#8)—both now vying for the final spot in the next round. "I'll just be happy to advance," Parks said sheepishly before the first round. He still has a chance, but it's growing slimmer.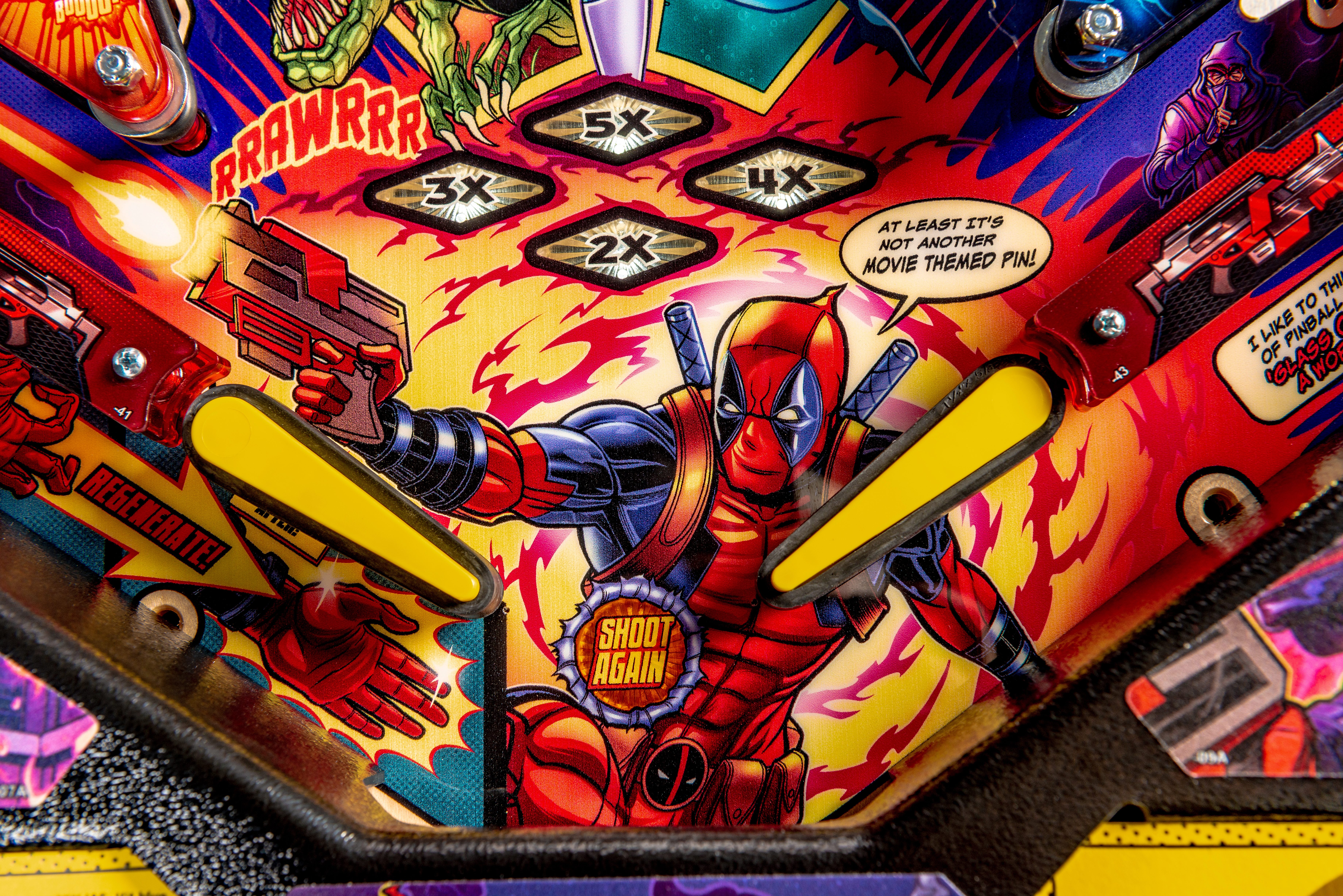 Then, out of nowhere, Belsito's last two multiballs slip between the flippers—a catastrophic "double-drain." Belsito leads the group 254,441,420 points to Sharpe's 122,277,200 and Parks's 58,558,720. But Parks has one ball left. He'll need a staggering 196 million points to advance.
The Stern Pro Circuit Pinball Championship is the culmination of a year-long competition sponsored by Chicago-based Stern Pinball, the world's top pinball machine manufacturer. Stern's setup features a commentators' table, an overhead camera view of each machine so the crowd can follow along, and a documentary crew to capture the drama. And there is drama. Prior to the championship, Stern's head of marketing shared the backstories of some of the more hype-worthy players, including father-son rivals Adam and Escher Lefkoff, "The Weatherman" Eric Stone (known for his hot-headed "rage tilting," a physical assault of the machine itself), and untouchable champion Keith "The GOAT" Elwin.
It's all part of 73-year-old pinball mogul Gary Stern's plan to bring pinball back to its golden age(s). (It's had several.) The crazy thing is that it appears to be working. Savvy marketing combined with the new popularity of bar-arcades have sent machine sales skyward over the past few years. A decade ago, Stern Pinball was the last remaining pinball manufacturer in the United States. Today, there are three in the Chicago area alone and Stern has doubled the size of its factory since 2015. The city has become the epicenter of the game's resurgence.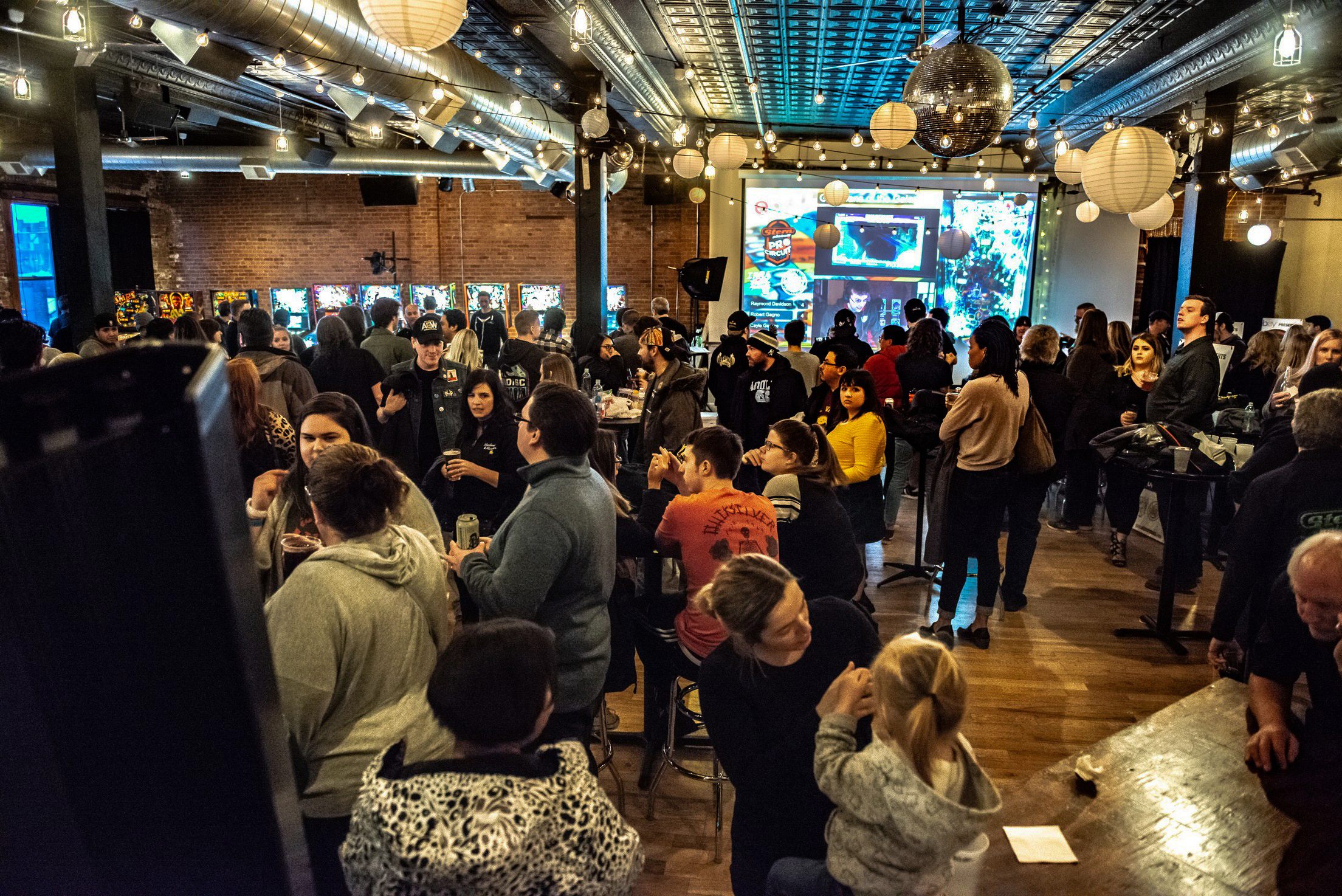 Parks steps up to the machine. The entire crowd is hanging on his every flip. He's got a mountain to climb, but it's not impossible. "I know that if I hit certain shots and I do it perfectly, I can come back," he explains. "Someone could play for half an hour and have a score 20 times mine, but I could make that up in five minutes."
He plunges the ball into play and quickly collects enough chimichangas to fight the Megalodon for his first battle mode. 60 million. He misses a shot and uses a strategic tilt to narrowly avoid draining, but he's patient, not an ounce of panic in his slight frame. 123 million. Deadpool's eyes blink faster and faster on the playfield, indicating time is running out on Parks's point multiplier. 156 million. He's made up nearly 100 million points in just four minutes.
Parks steadies himself for his next attack. He's spent hours practicing and watching Deadpool strategy videos in preparation. He knows this machine like the back of his hand, but once flipper hits ball, anything can happen.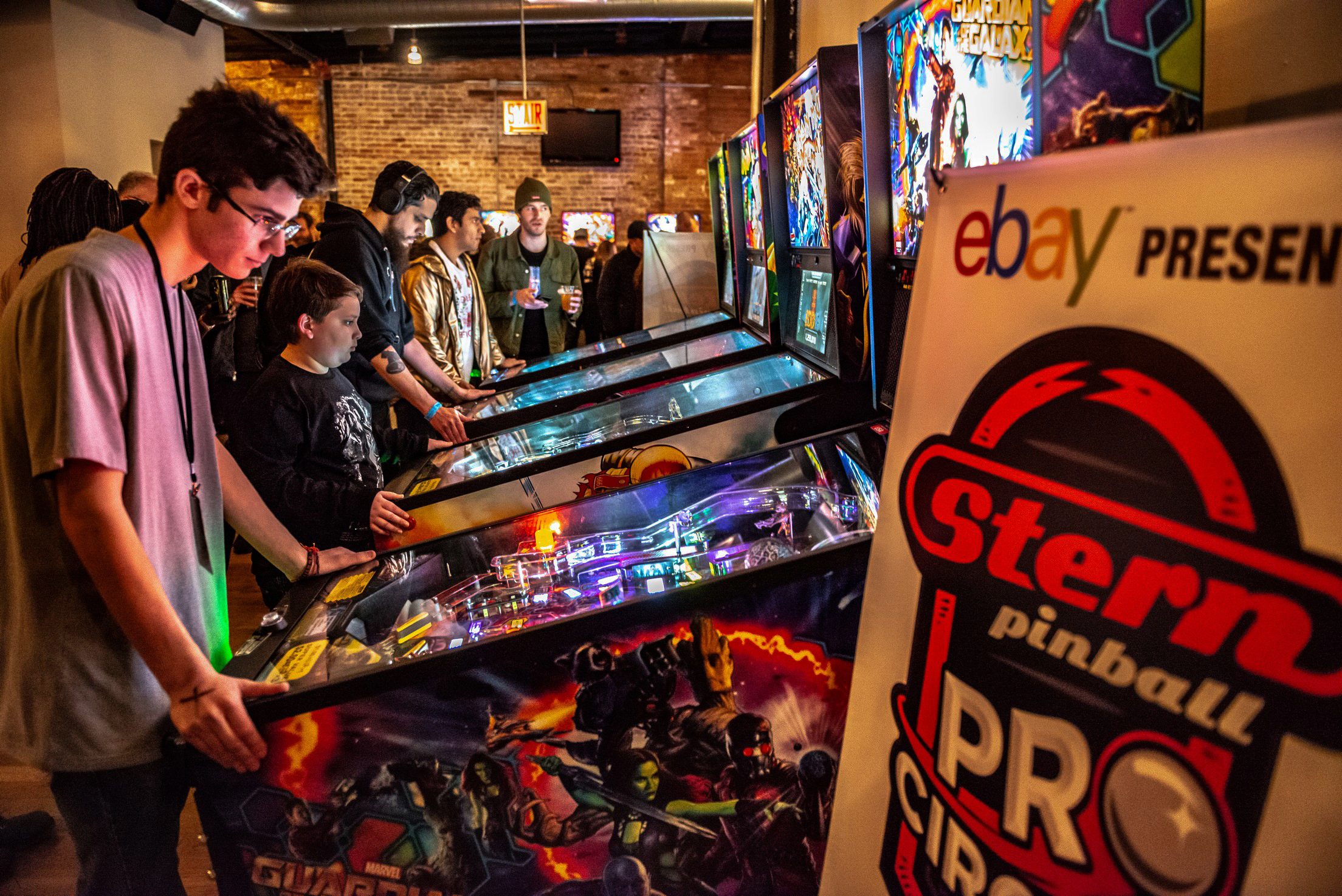 Parks must battle Sabretooth in the next mode—he's two-thirds of the way to the Mechsuit Multiball and it's looking like he might actually pull it off. Another target shot brings him to 178 million. Then, suddenly, his shot ricochets off the left bumper straight down the side drain. Disaster. Utter. Catastrophic. Just like that, the game is over. The crowd breaks into a roar. Parks will finish with 178,265,310 points—impressive, but not enough.*
That's the best and worst thing about pinball, its caprice, regardless of how good you get. "There's still an element of randomness," says The GOAT. "Unlike a video game, you can't memorize it." I turn around to ask Parks how he's feeling about his performance, but I'll have to wait. He's back at the flippers, with nothing on the line. Playing another game just for the fun of it.
* Andy Rosa (#31) of Flint, Michigan, took the title.