The Future of Antarctica Is Probably Going to Be Greener
Warming temperatures are causing moss banks to grow faster.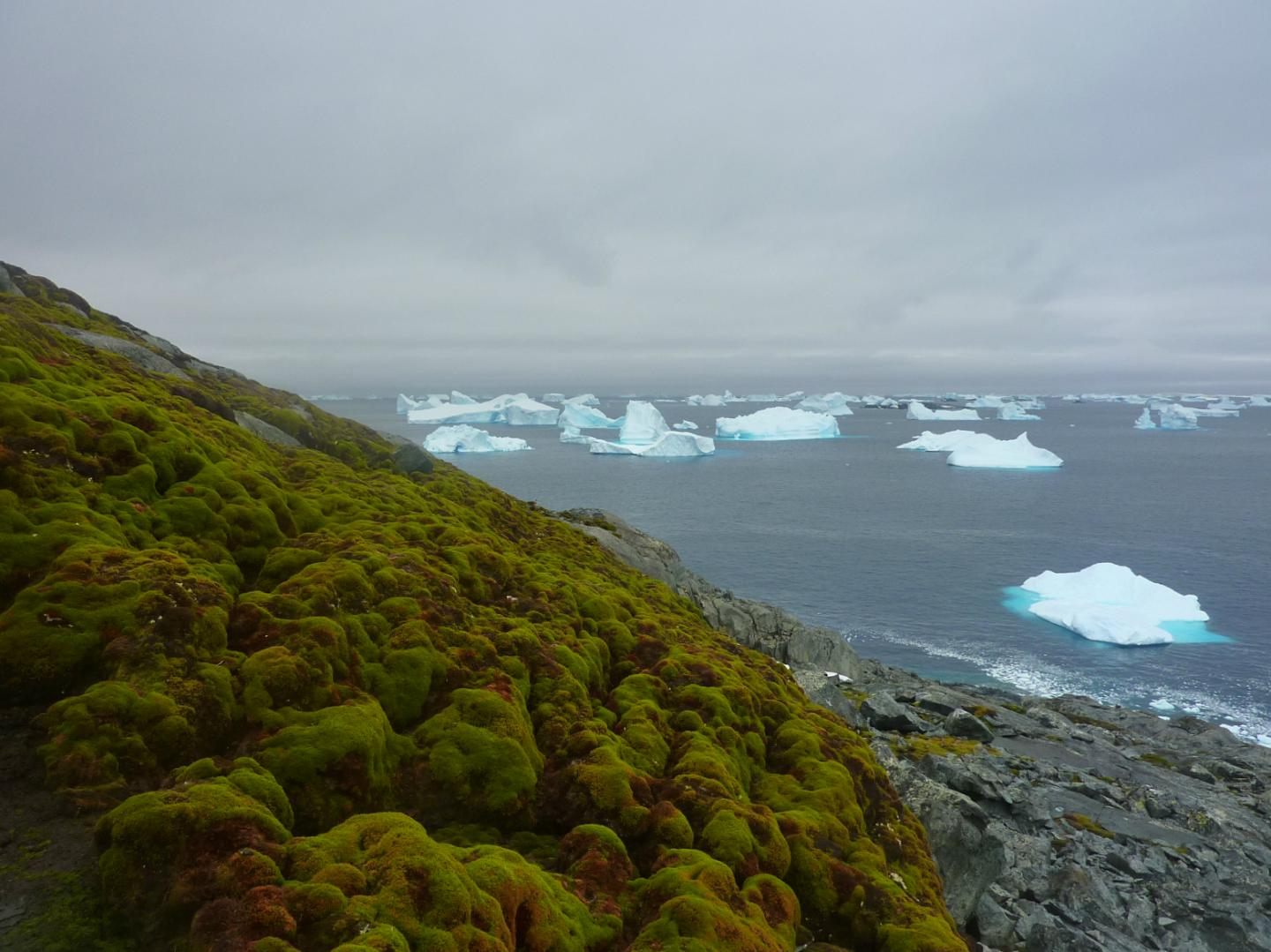 Antarctica is a cold, harsh place. The wind and glaciers and arid climate make it difficult for plants to take hold, so they occupy just 0.3 percent of the continent. But that is changing. New research has found that as temperatures climb, moss banks are expanding.
"If this continues, and with increasing amounts of ice-free land from continued glacier retreat, the Antarctic Peninsula will be a much greener place in the future," said Matt Amesbury, a coauthor of the report and paleoclimate scientist at University of Exeter, in a press release.
Amesbury's team focused on moss banks to see at how the temperature-sensitive plants changed over time. They extracted cores from them—just as scientists do with ice and sediments. The moss banks grow in layers that can go back thousands of years, and the researchers can use radiocarbon dating to easily determine the age of a layer.
Over 150 years of data from three different sites, the team found three times in the last 50 years when moss growth was up to three times its normal rate. These accelerations in growth suggest that Antarctic ecosystems could be about to change dramatically.