A Giant Cucumber-Slicing Vehicle Is Garnishing Cocktails Across America
Take an unusual journey aboard Hendrick's Grand Garnisher.
It's finally summer, when the hours are best spent relaxing, and labor is better left to machines. To give weary fingers a rest, Hendrick's has concocted the Hendrick's Grand Garnisher, an unusually prodigious machine designed to slice cucumbers and ornament your not-so-ordinary cocktail.
Yet the Hendrick's Grand Garnisher isn't only a cucumber-dicing delight. It's also a functioning vehicle, powered by a large diesel motor and a well-dressed gentleman pedaling a penny farthing.
To operate the Hendrick's Grand Garnisher, one must first climb atop the vessel's crown, where ambassador Mark Stoddard cycles to keep the machine's gears grinding. Near the gentleman's hip rests a French Horn…or is it? Sliding a cucumber into this "instrument" activates the device's culinary engine: an elaborate system of pneumatic tubing, interlocking gears and rotating blades.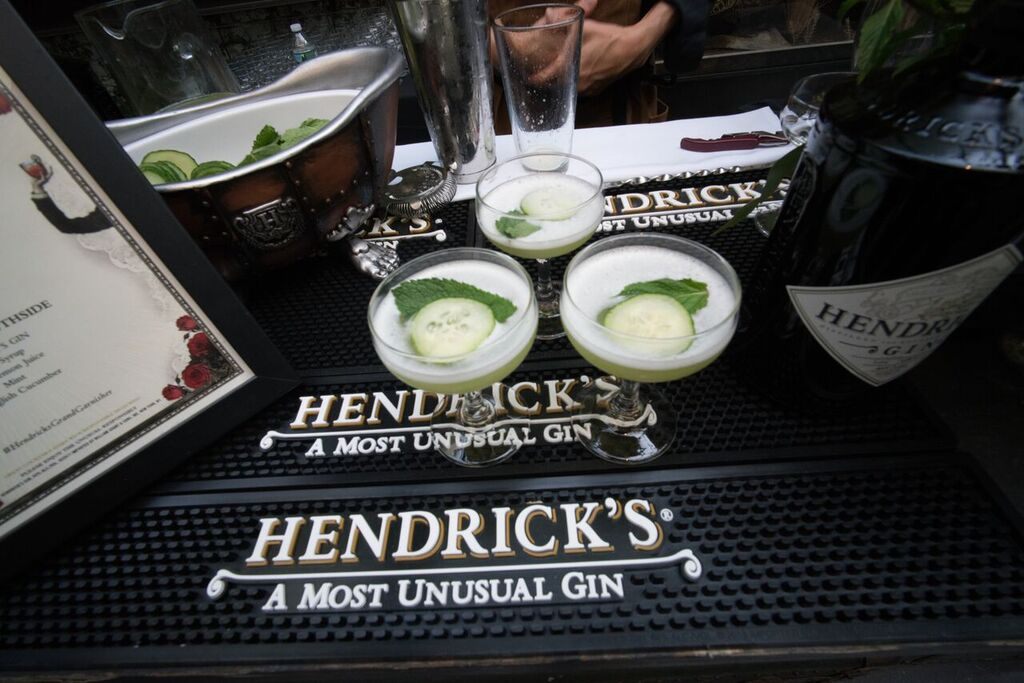 Though the 38-foot-long vehicle can lumber through speeds of up to 25 mph, the dissection of a cucumber is a more delicate affair. One should have plenty of time to disembark from the Hendrick's Grand Garnisher's bonnet to its rear end, where a conveyor belt delivers mouth-watering cucumber slices directly into thirsty patrons' cups.
Processing 18 cucumbers per hour, the Hendrick's Grand Garnisher's blades slice with all of the urgency of your auntie on her morning stroll. The "marvelously inefficient" machine may not possess the horsepower of modern machinery, but it possesses an old-world charm irresistible to those who prefer spectacle to speed.
See the Hendrick's Grand Garnisher for yourself this summer as it makes its way across the country. Residents of Seattle, Atlanta, and Washington D.C. take special note: Atlas Obscura is hosting garden soirees filled with earthly delights and of course, cucumber-accented libations. Amid verdant surroundings, imbibers will be treated to music, lawn games, and other Atlas Obscura-curated revelries.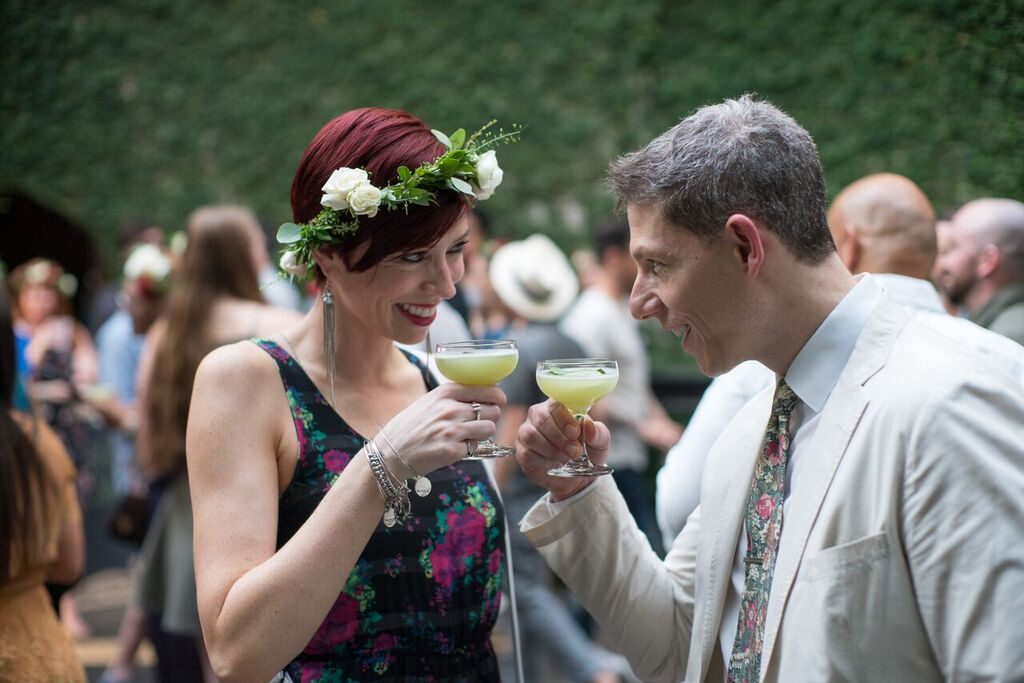 Should you find yourself beyond the limits of these fine cities, fear not! The Hendrick's Grand Garnisher will be making stops in 18 other cities, from New York to New Orleans, Dallas to Denver, San Diego to San Francisco and beyond.
Join us this sunny season, wherever you are, in a journey to the unusual, the unexpected, the cool, and the refreshing. Raise a glass to the cucumber, and meet us at the Hendrick's Grand Garnisher, where radiance and refreshments abound.
This post is promoted in partnership with Hendrick's Gin. Follow the Grand Garnisher's journey at Hendricks.com.