22 Places That Brought Atlas Obscura Readers to Tears
Does anyone have a tissue?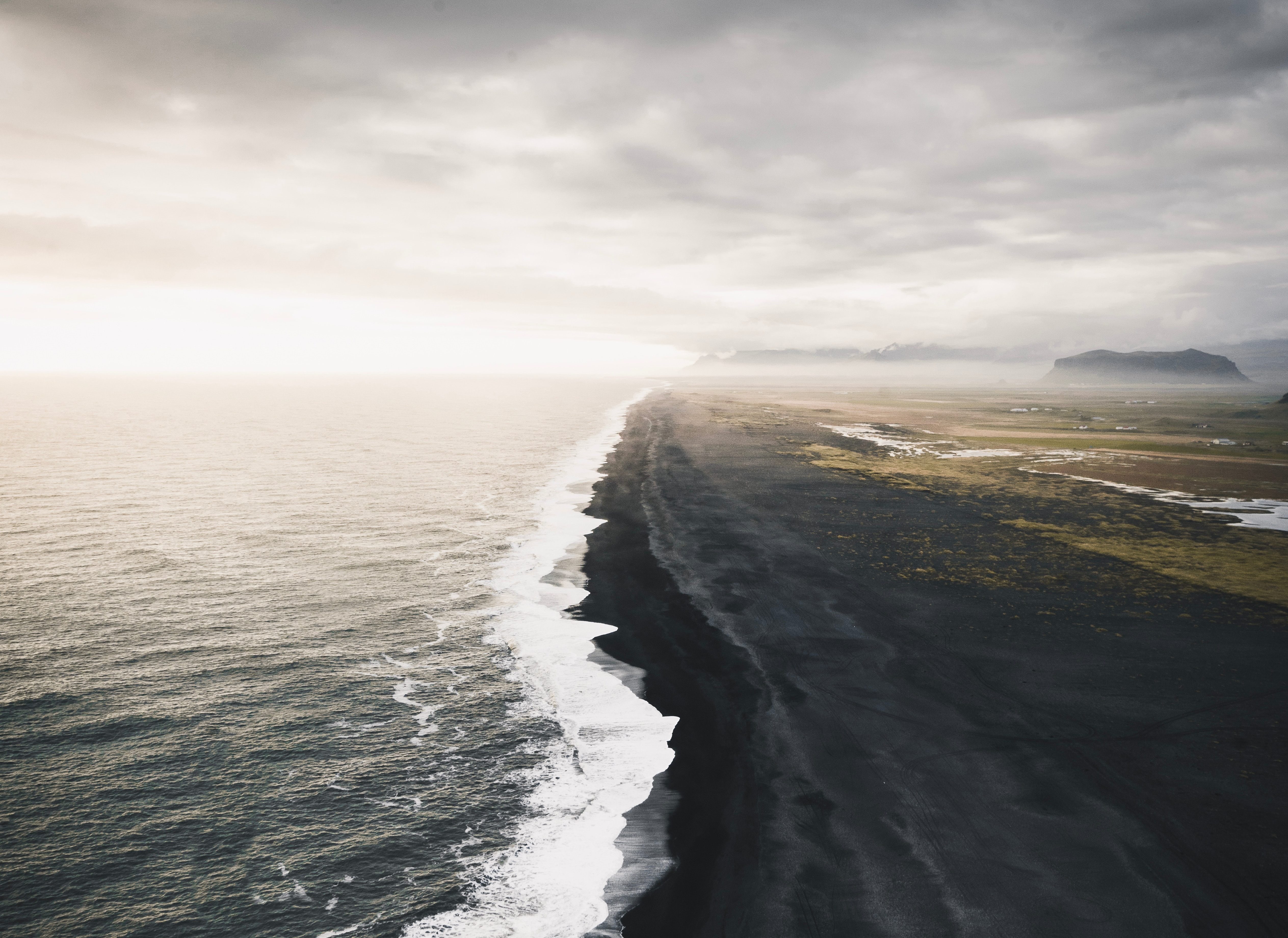 I'm not crying—it's raining. Or… uh… I've got something in my eye. Yeah! Sure! It's definitely not from reading hundreds of amazing stories about real-world places that are so astonishing they've actually made people weep.
Okay, fine. So a few weeks back, we asked Atlas Obscura readers to tell us about the last place they visited that brought them to tears. We received stories of wild elephants, a military battlefield, a tower, an eclipse, and so many more moments of happiness and overwhelming emotion. Many of them are touching, some are a little sad, but all of them will transport you.
We've compiled some of our favorite responses below—fair warning as you read them, it may be difficult to avoid a tear or two coming to your eye. And if you've got more crying places you'd like to share, head over to our brand new community forum and add your own!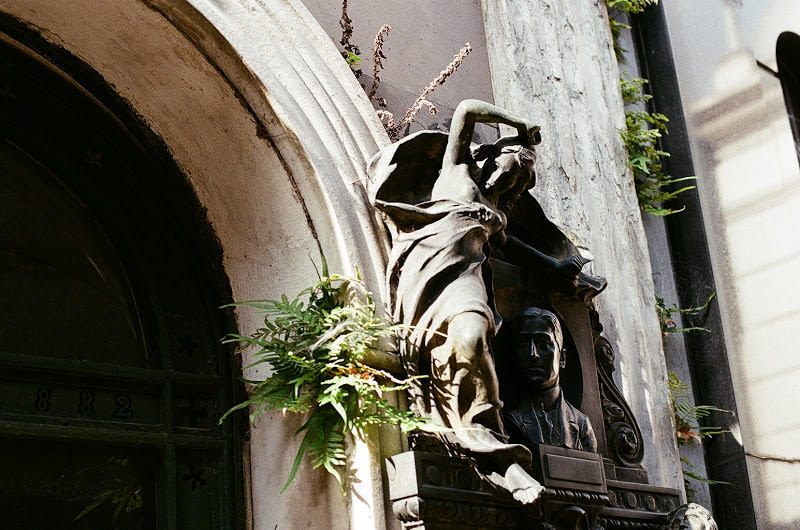 Buenos Aires, Argentina
"A cemetery may seem a rather obvious place to cry, however it is the longevity of life that brought me to tears among the rows of ancient tombs at the striking Recoleta cemetery. I studied in Buenos Aires, and lived a few blocks from the notably beautiful cemetery. In a failing relationship and struggling with loneliness and confusion I often went for long walks in the neighborhood. I initially avoided the cemetery, however one day, for no reason in particular I ended up wandering the monuments for hours. The sheer age of the tombs was incomprehensible, as I myself felt restless at 21 years. Ultimately the sprouting of a green plant on a mausoleum from 1785 moved me to tears. Something about the life among death struck a chord in me. I went back many times that semester and could easily get lost in the contradiction, a gentle reminder that ephemera and permanence can coexist." — Ariella L., Rome, Italy
---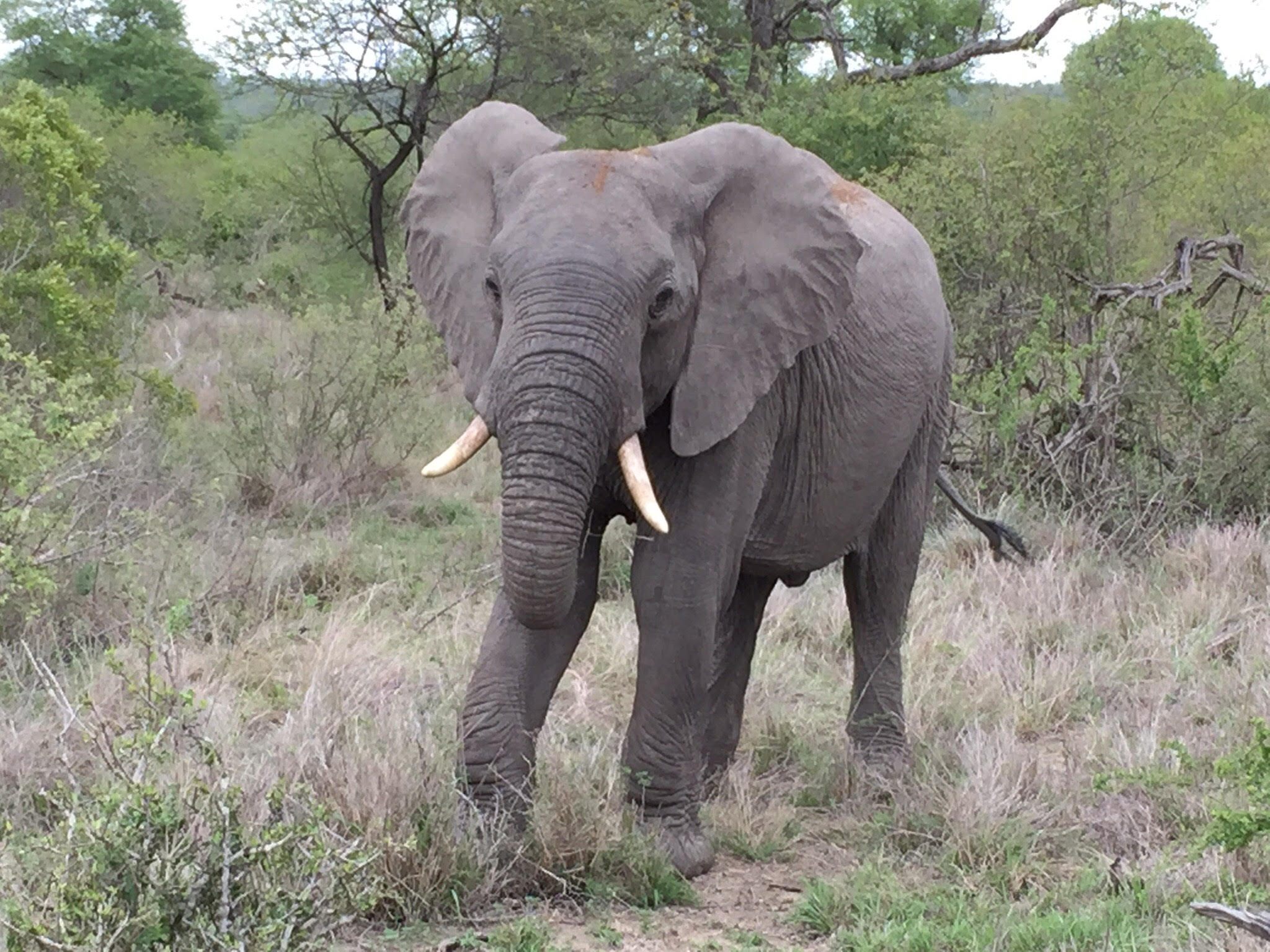 Chobe National Park
Serondela, Botswana
"As we were driving very slowly around near the Chobe River, we spotted a few elephants drinking and some throwing dust over themselves. Out of the bushes on the left, more elephants came walking in, then more on the right and then behind us! We were surrounded by about 300 elephants of all ages! Even our guide took out his camera and started to shoot. It was such an incredible situation with absolutely no danger and nothing but beautiful elephants everywhere!" — B.J. Mikkelsen, Hudson River Valley, New York
---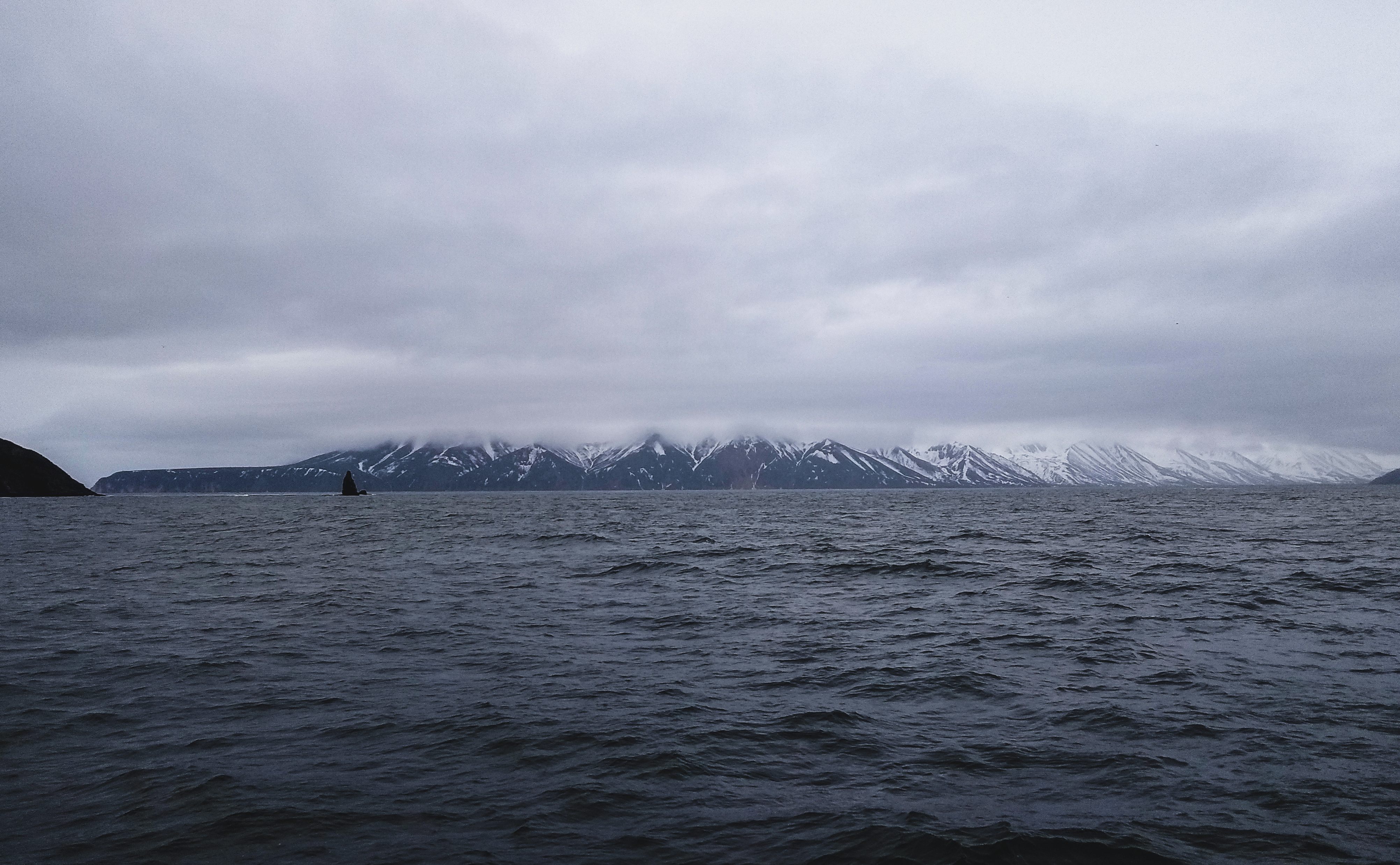 Avachinsky Bay
Petropavlovsk-Kamchatsky, Russia
"I've crossed the whole country to see Kamchatka. To be honest, I still can't believe that I've seen this land of volcanoes, black sand, and dark water with my own eyes. Well, here is the story. I have a fear of deep water. So, what do you think I did first? Took a six-hour boat trip to the Pacific Ocean. When we were floating around Avachinsky Bay, I found myself in a state so emotional that I couldn't help crying. Peering at the milky volcano tops through the mist and drizzling rain, watching huge bold waves coming by, a bit freezing, and breathing in fresh salty air, I finally felt so calm. I admired the wild nature. I was so far away from the routine that it made me the happiest girl ever." — Anna Barabanowa, Moscow
---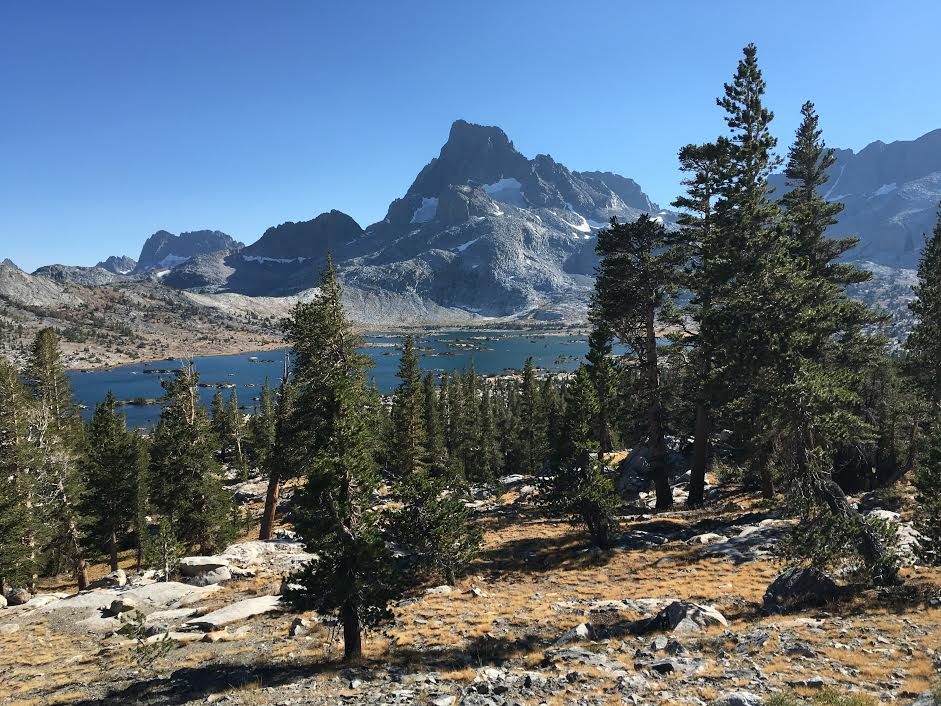 Ansel Adams Wilderness
Sierra Nevadas, California
"While hiking the John Muir Trail in 2016, I made it over Donohue Pass out of Yosemite and into the beauty and majesty of the Ansel Adams Wilderness. It was beyond stunning and majestic. It took my breath away and I just stood there with tears in my eyes. There are many gorgeous places along this trail, but this one really brought home the extreme privilege I had to have the time and ability (and permits!) to be out there immersed in this stunning landscape for an entire month." — Michele Maynard, North Carolina
---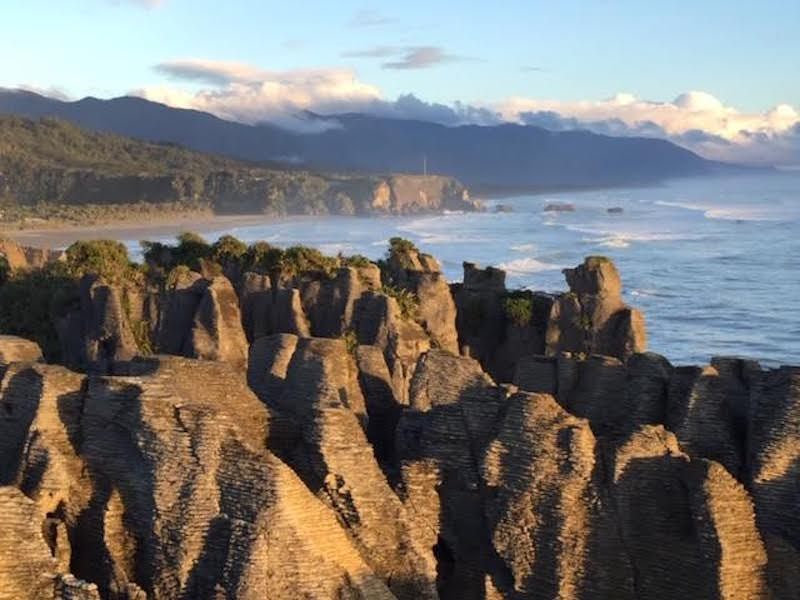 South Island
New Zealand
"There were countless exhilarating and emotional sights on the South Island of New Zealand. Taking refuge from the downpour of this temperate rainforest in a 150-year-old miner's tunnel. Chinese immigrants desperately searching these foothills for gold, fought their way through this rocky cliff face. That was a moment. Then there was the Tasman Sea. I stood on the famed Pancake Rocks of Punakaiki at sunset and thought no sight could ever be more beautiful. But only a few hours later, I was awakened by a full moon lighting the Tasman Sea. And finally, near the Canterbury Plain, with Lyttelton Harbor to my left, and the Bridle Path to my right, I stood on the rim of the volcano in the brilliant sunshine. I thought of all the English settlers arriving in this harbour, and the difficult climb over the Bridle Path and on to Christchurch. This was the place I'd read about in histories and novels. In those quiet moments, the landscape changed, and I was reminded of a more ancient time and more ancient people: the Maori. They called this island Aotearoa. It was a name I had never truly understood, until this moment. It literally became the Land of the Long White Cloud in front of my eyes." — Brooke Maner, Knoxville, Tennessee
---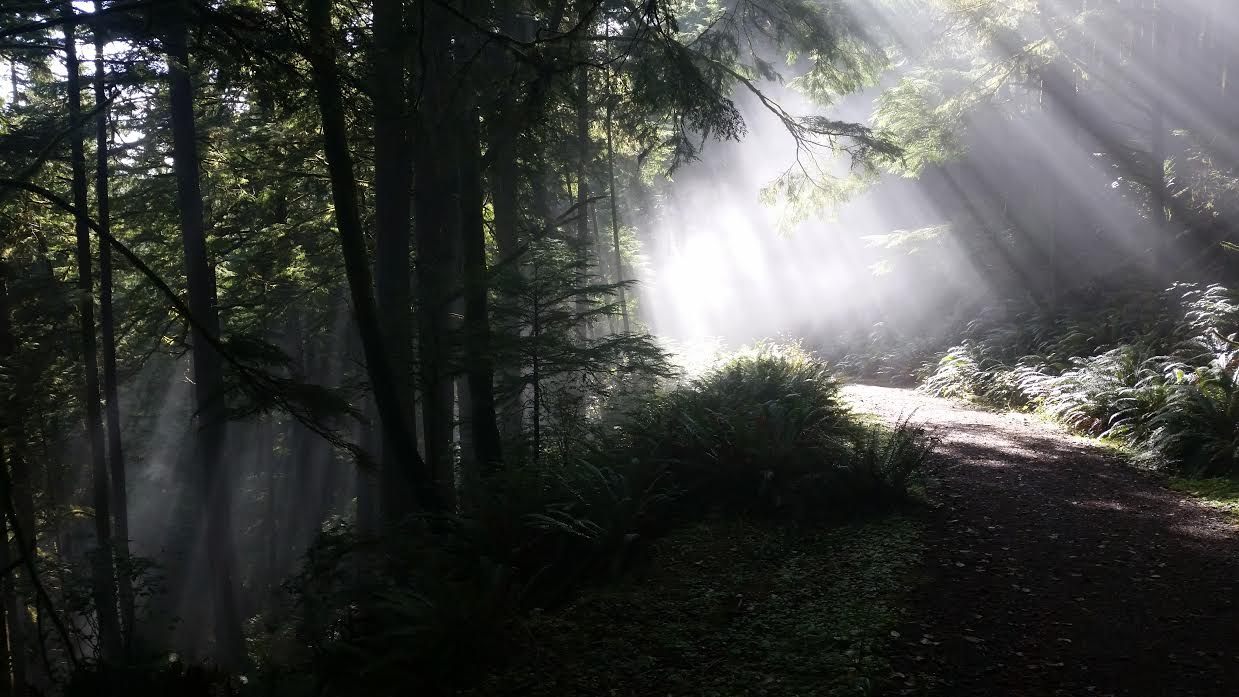 Indian Beach
Oregon
"[I was] hiking the trail, and it opens up to a view of the Pacific. The forest itself was the most beautiful, surreal place I had ever experienced. Very rarely have I found myself in a place that can only truly be described as magical. It's that extra aspect of it that's inexplicable, just out of reach. The type of experience that you could never fully explain to someone who has never seen it in person." — Cameron Jay, Indianapolis
---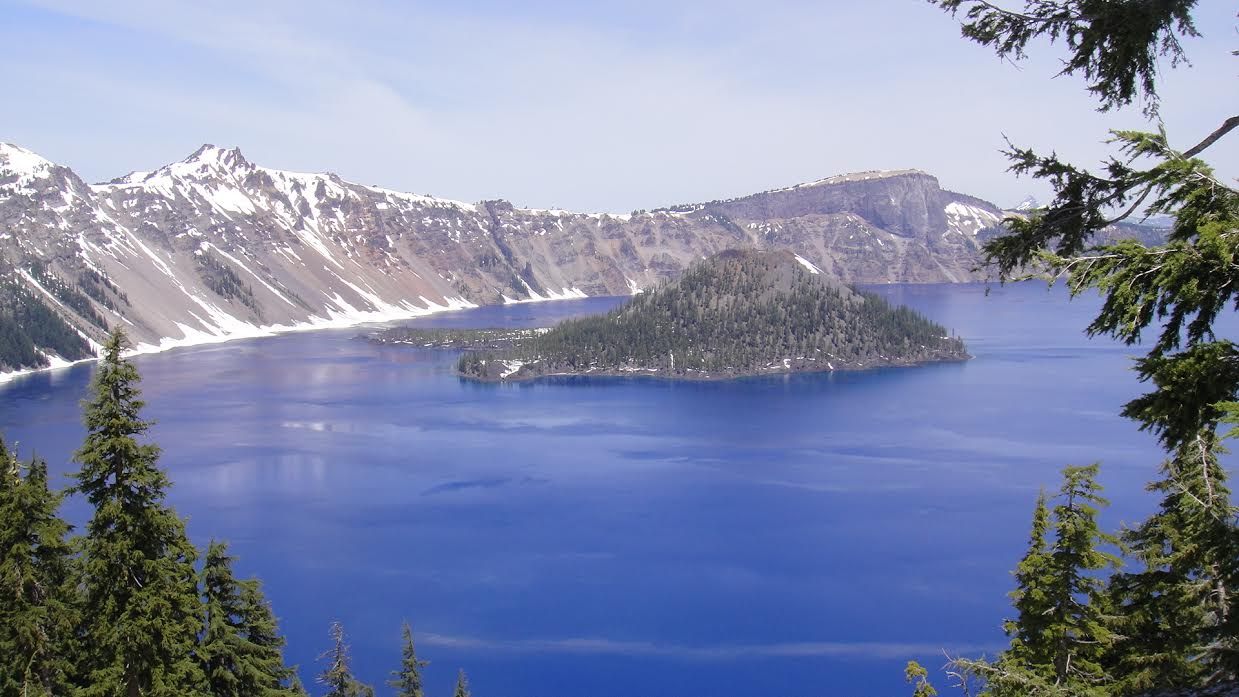 Oregon
"The beauty took me so by surprise that I had to sit down and just let the tears run down my cheeks. A small group of people walked by me, and a woman asked if I was okay. I said that I was, but she said she'd sit with me a few moments to take it all in. She did! I will always remember that trusting lady." — Char Young, Arizona
---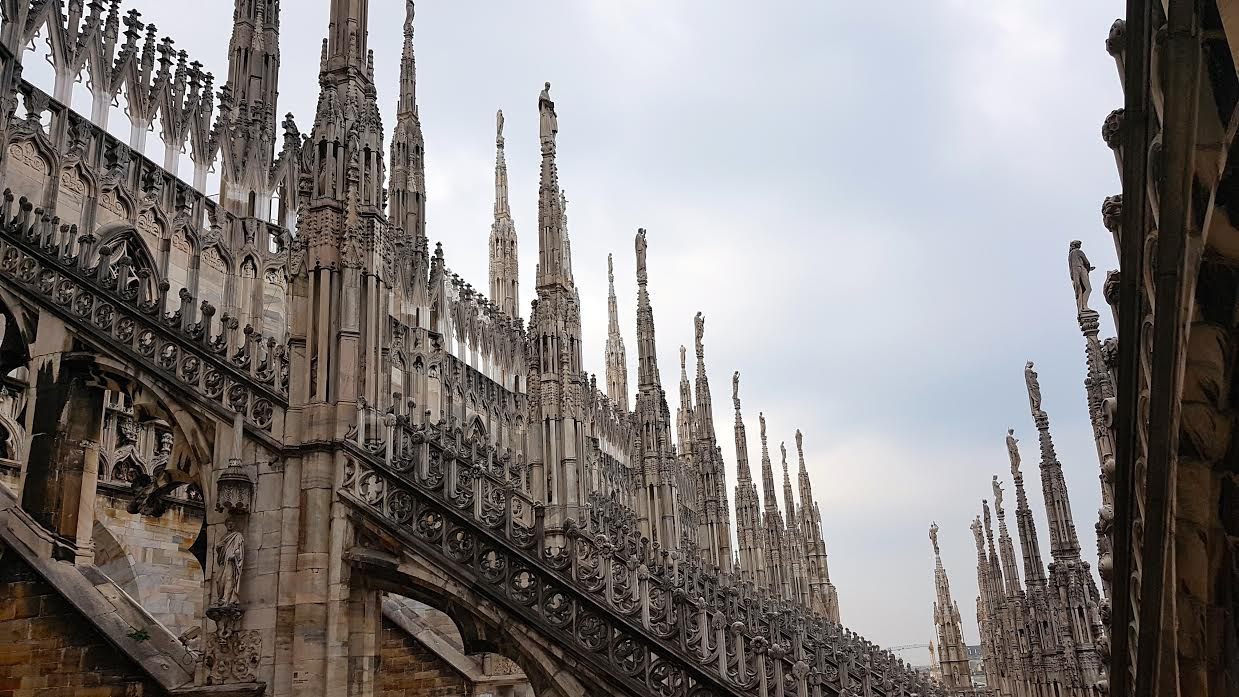 Milan, Italy
"The last place that made me cry was Milan's Duomo. My husband and I were on a three-week tour of Europe, but I found myself alone that day. I entered the cathedral at 9 a.m. with almost no one in sight. I stared at the stained glass windows and the tall columns, looking at the biggest church I've ever seen. It felt like being physically there was a marker of achieving my dreams, backpacking through Europe and seeing ancient things. The cathedral was built in the 1200s and houses a nail from Jesus's cross, but it was so well-preserved. It's true that the people of Milan treated it like a treasure, tied to their identity. When I was standing there, my tears would not stop at all. Since I've never felt this way before, I was confused. Was it possible to be touched by a single place's beauty? Now I can say, the answer is yes." — Crystal Faith Neri, Cebu, Philippines
---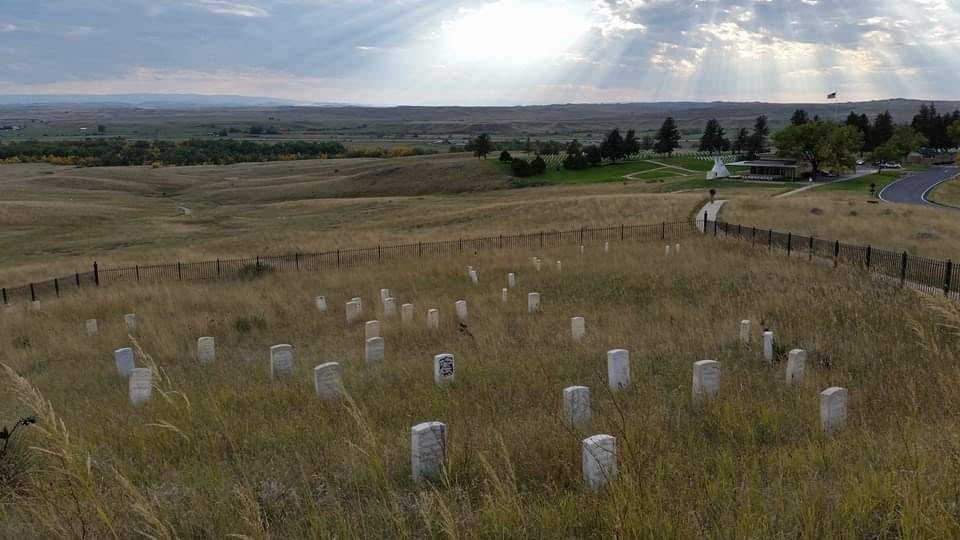 Little Bighorn Battlefield Memorial
Crow Agency, Montana
"It was so quiet, despite all the tourists, and so many gravestones where the soldiers and Native Americans fell." — David Ryan McAnally, Lubbock, Texas
---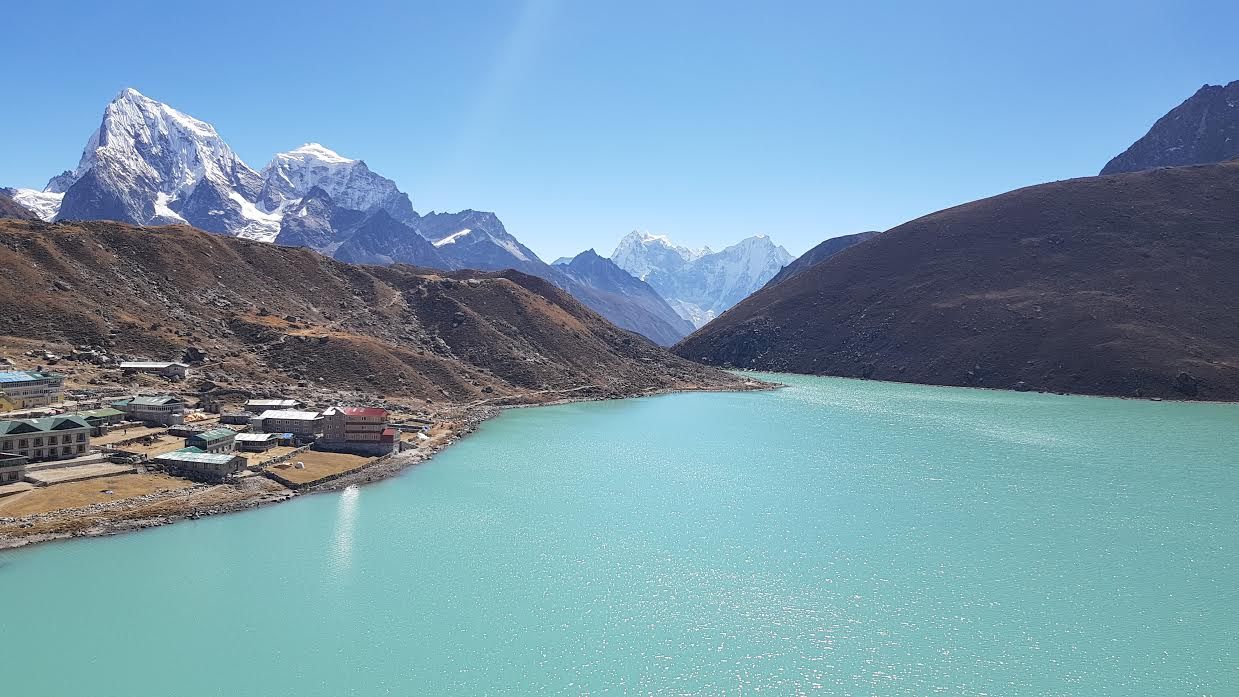 Gokyo Lake
Nepal
"It was the last place on the list of our Everest Base Camp trek. It was day 18 and we were tired after all the hiking, passes and glaciers crossed. So when I finally took the last step over that hill and the lake unraveled before my eyes… I had to stop. It was breathtaking and not just because of the altitude. The sun was just right, already up in the sky, shining over the most amazing blue that I will ever see in my entire life. The image of those houses on the lake shore and the gigantic mountains in the background… While waiting for my friend to catch up, I just let all the tears fall. And it felt like all the days of walking and all the last painful years were just a trip to that place, to that serenity of blue lakes and mountains." — Irina Crismaru, Bucharest, Romania
---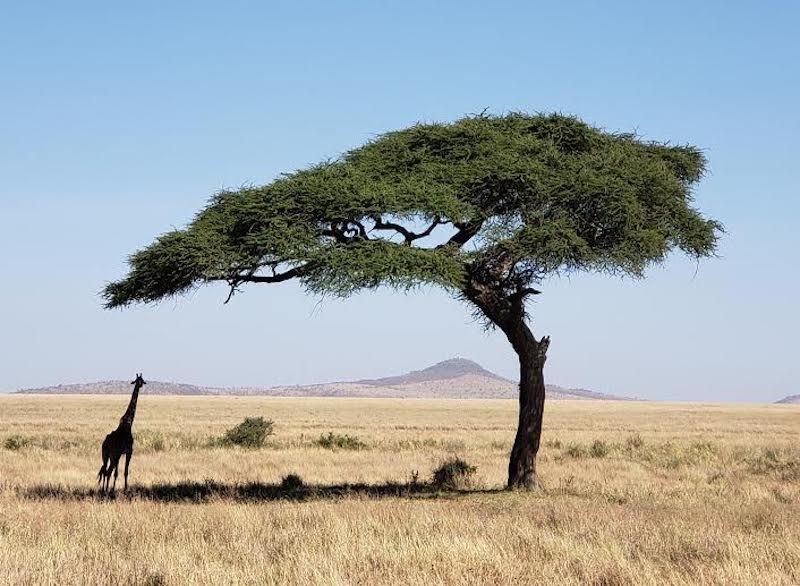 The Serengeti
Africa
"My breath was taken away, the beauty of the Serengeti was more than I could have ever imagined." — Jill Mistretta, San Francisco, California
---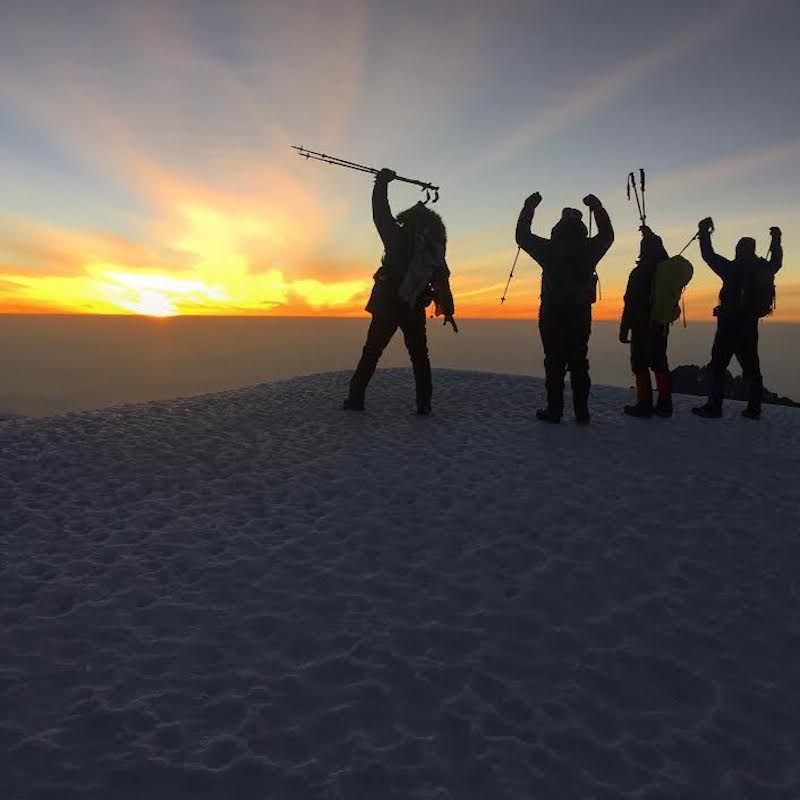 The Summit of Mt. Kilimanjaro
Tanzania
"After five days of grueling hikes, fighting altitude sickness, and months of planning, to summit, and see the sun rise from the highest point in Africa with three good friends was the most emotional adventure I've been on." — Joel Bryant, Los Angeles, California
---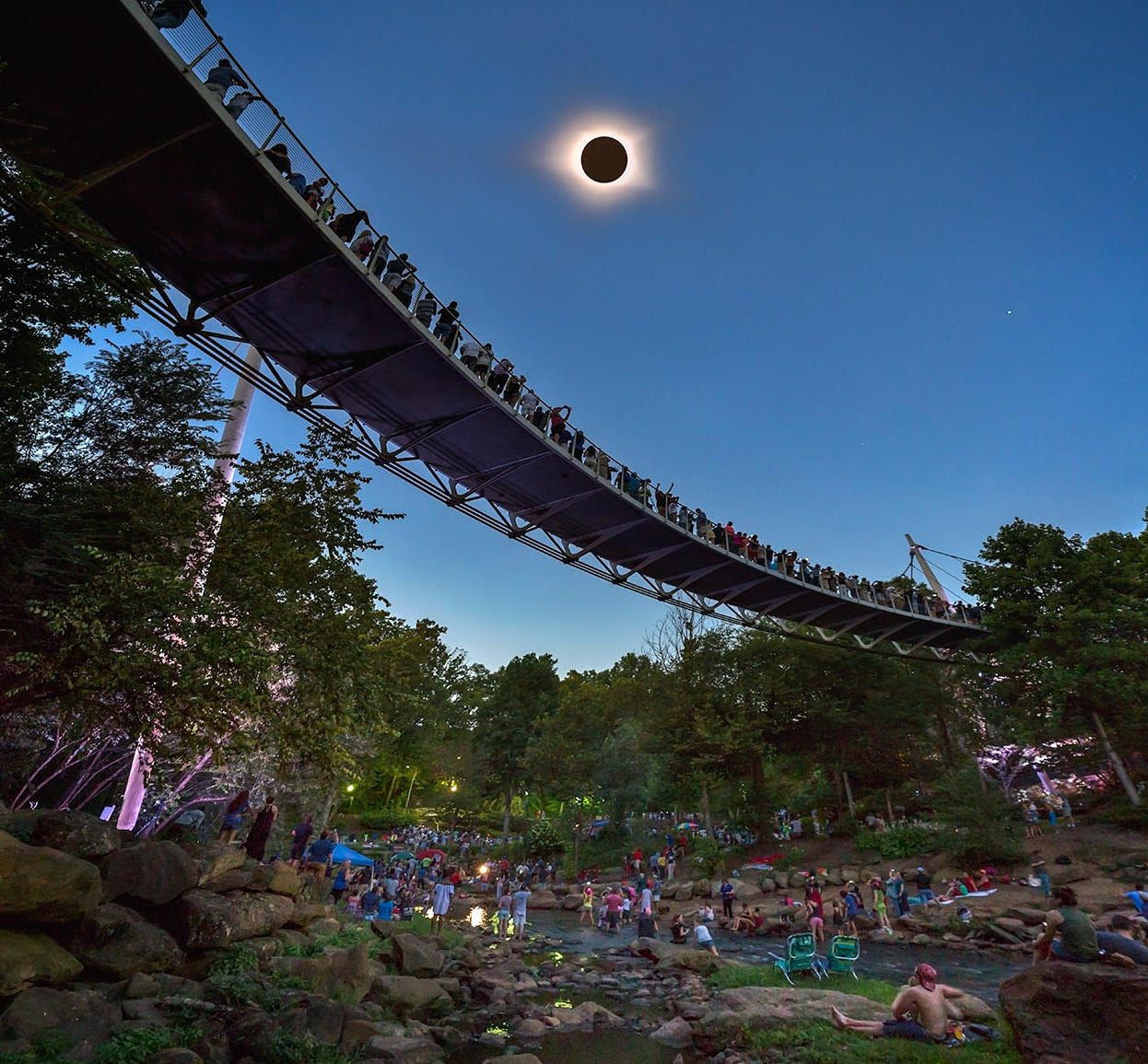 The 2017 Solar Eclipse
Greenville, South Carolina
"I will tell you I shed a few tears last summer in Greenville, South Carolina, during the total solar eclipse." — John Moran, Gainesville, Florida
---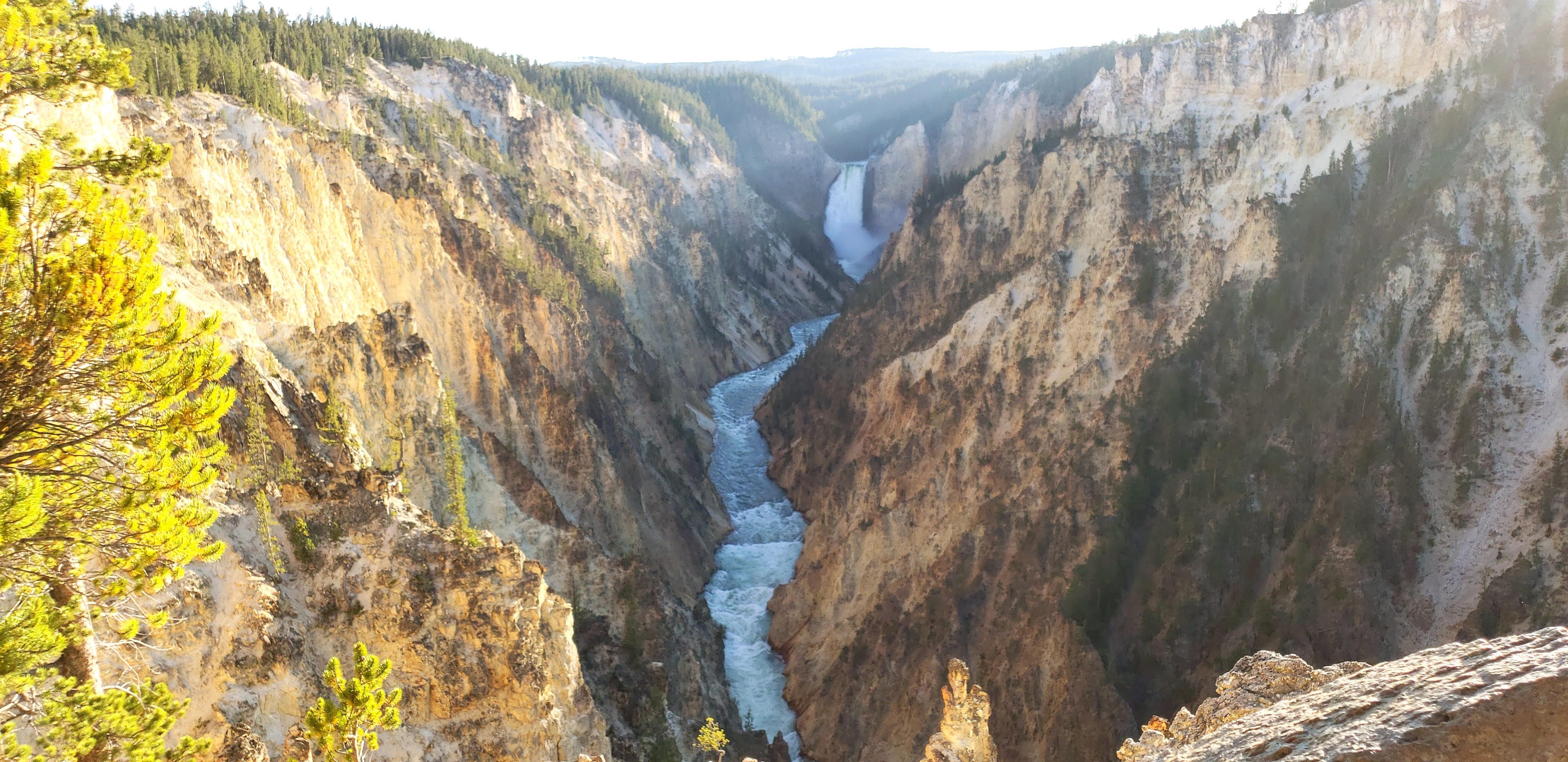 Artist Point
Wyoming
"To see one of the major contributing places that led to the birth of the National Park System, was a very emotional moment." — Kelli Kennedy, Colorado Springs, Colorado
---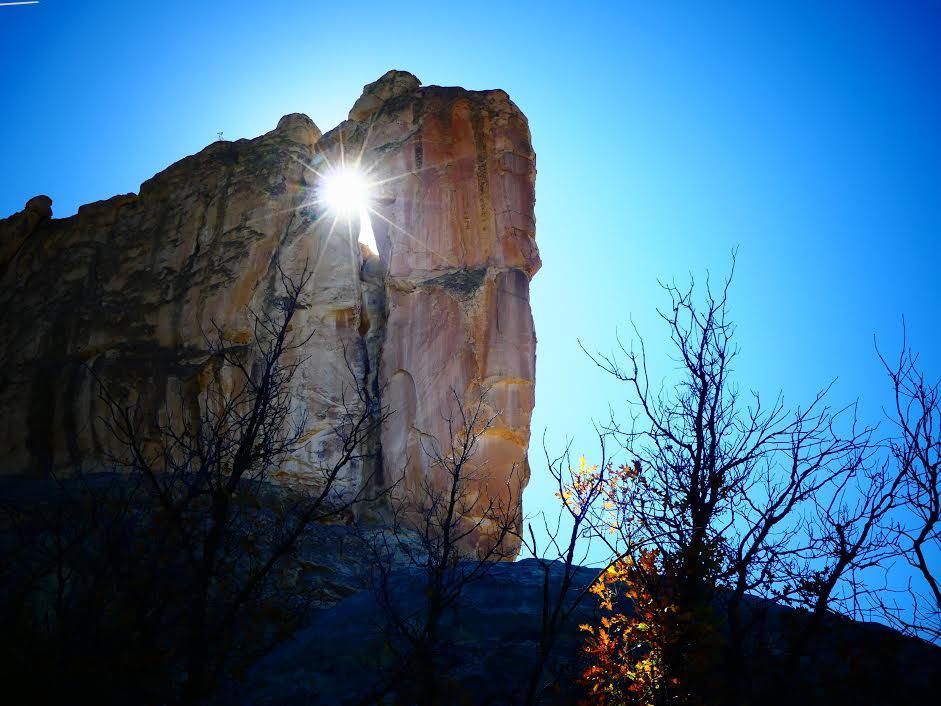 Ramah, New Mexico
"Chaco culture, the outlier sites, the enormity of human presence and history. El Morro is only one tiny site amid countless. The sacred carvings of the Ancestral Puebloans always catch my breath, usually accompanied with misty eyes. As if those ancients are reaching into the present with a secret whispered message…" — Kim McKee, Colorado
---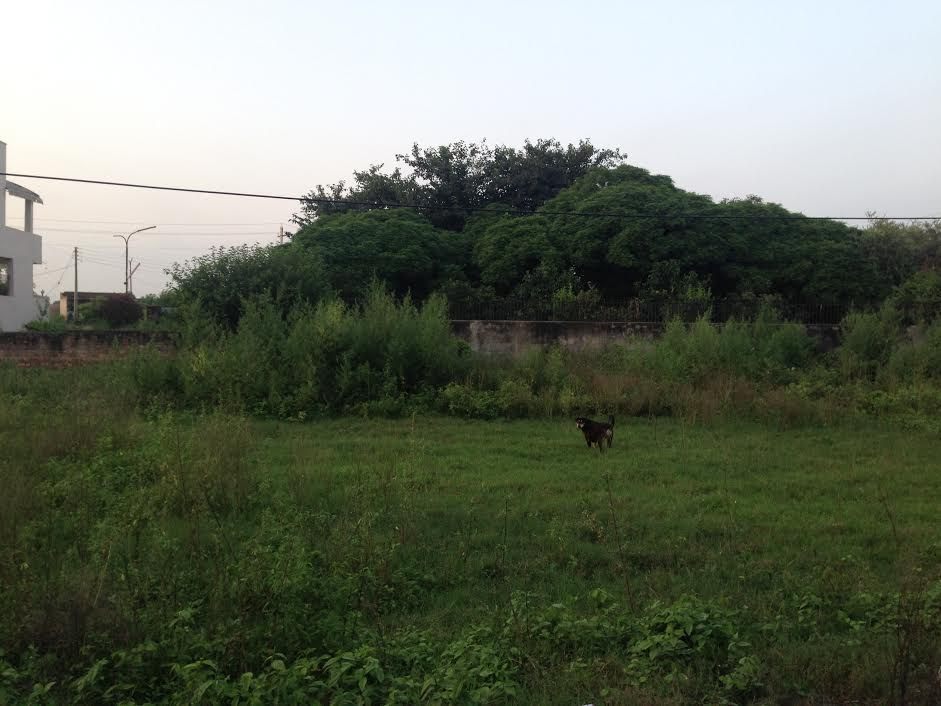 Punjab
India
"My mum is Indian, and my dad English. I grew up in Ireland but my parents made sure to take us to spend time in India every year to make sure my brother and I kept up with our heritage. India is a glorious country, and I knew that from an early age. It's full of life and color and the people are some of the most hospitable and outgoing I've met. Over the years I got busy with college and other responsibilities, and the journey from our home in Ireland to my mum's hometown in the far north meant I wasn't able to visit as often as I could, I got caught up in life in Ireland and every now and then I would feel that part of me slipping away. At one point I visited India again after almost two years, and I could only stay for two weeks. I realized how much I missed everyone there, my friends, my family, the many animals one finds there. The sky, the stars, the ground, the fields. I knew I wouldn't feel that again for a long time, and that part of me longed to stay. As my plane took off from Delhi airport back to London, I looked out at the saffron sky, shed some tears and thought about just how much I would miss India." — Lara Garnermann, Ireland
---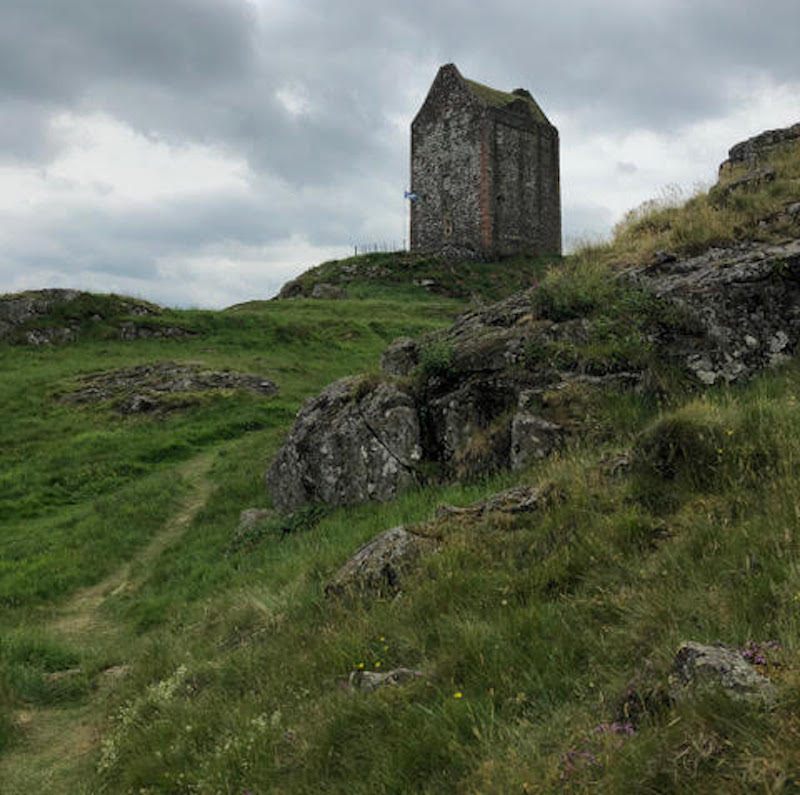 Smailholm Tower
The Scottish Borders
"There is a wild beauty in the Scottish Borderlands that moves me to the core of my being. I could not get enough of the landscape as we wound our way through the countryside in search of one of the few remaining restored tower homes from the 15th century. The low-grade buzz of anxiety that is always with me melted away as I stood on the raw, windswept land beneath Smailholm Tower. I had a feeling that I had come home, maybe for the first time. I could not stop the tears, it was as if a long held grief was released as I made my way up the craggy path to the entrance of what remains of a complex that was built to withstand the English raids of the time. How could I know a place so well, where I had never been before? How could rocks and sky speak my secret name and know me? I do not have answers to these questions, but I am somehow more complete for having been to this land. A place that now holds my tears and my heart." — Lea Goode-Harris, Santa Rosa, California
---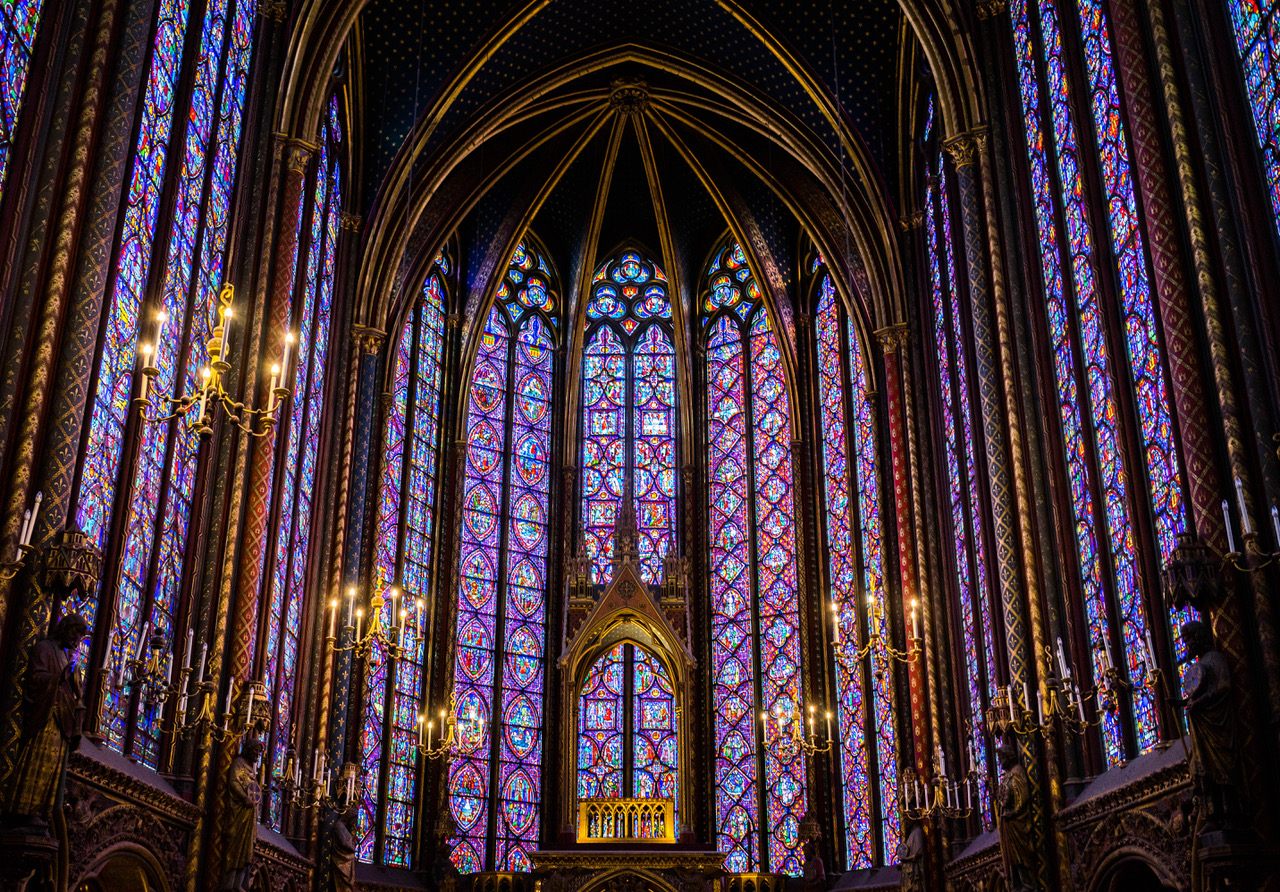 Sainte-Chapelle
Paris, France
"My wife had been to Paris before and visited Sainte-Chapelle, and said it was incredible. Not knowing much about it, I gladly went with her and entered into a dark, low-ceilinged room, with a tiny gift shop in the corner and a few items from the church scattered around. Thinking this was the whole thing, I was less than impressed. We walked up a winding staircase to what I assumed would be another, similar room. As we reached the next level, I turned the corner into a tall, thin room filled with bright light and an incredible amount color as the sun beamed through huge stained glass windows. I was so unprepared and overwhelmed by how beautiful it all was, that I broke down and stood in the middle of the room just staring at everything. Eventually I pulled myself together and unintentionally eavesdropped on a tour and learned so much about the meaning and history of the church." — Matt Scribner, Salt Lake City, Utah
---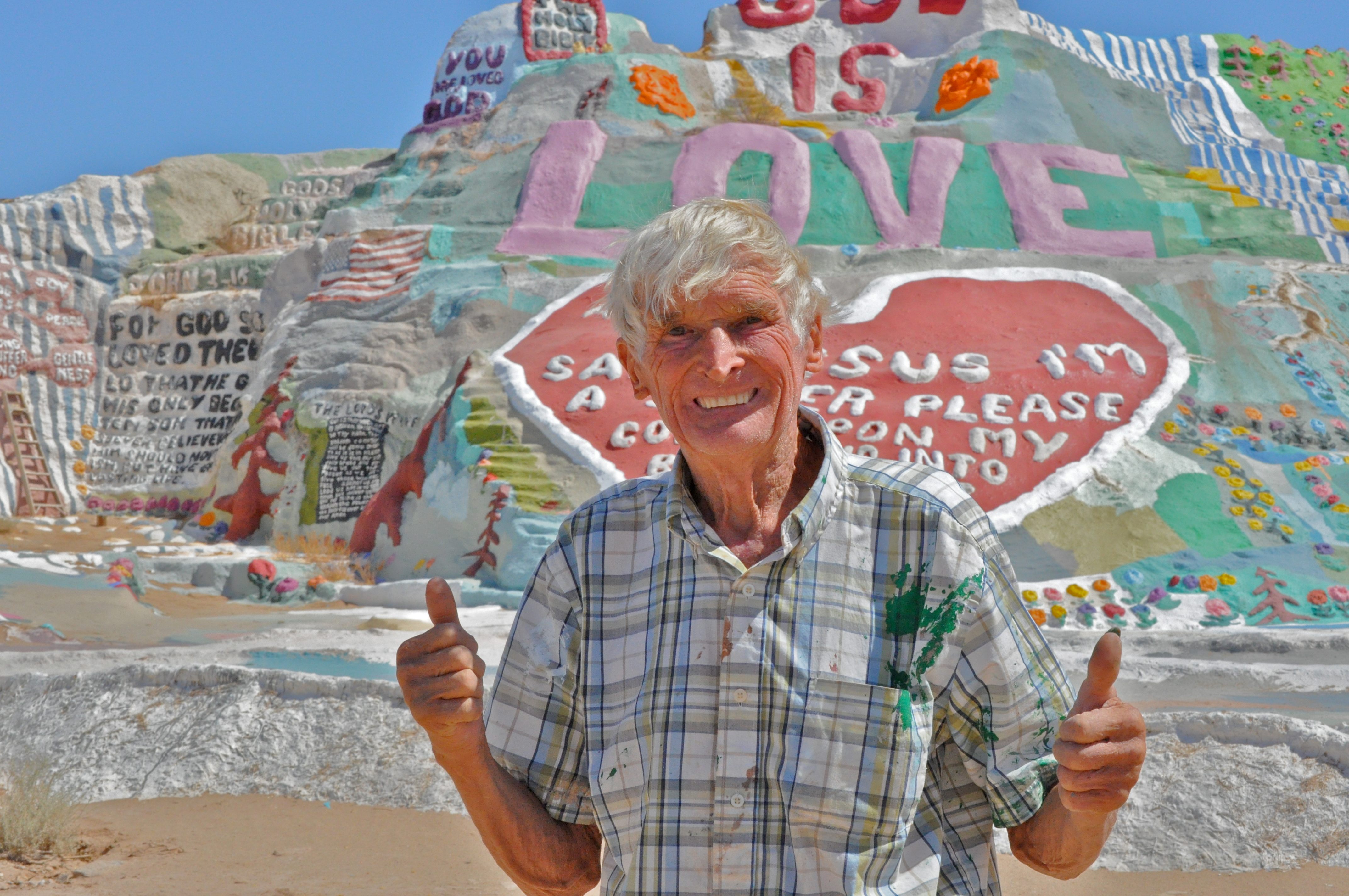 Calipatria, California
"Some friends and I went day-tripping to the Salton Sea and made a side-trip to Salvation Mountain: that glorious, gaudy technicolor monument to God out in the middle of nowhere. Leonard Knight, the creator of Salvation Mountain, was still alive at the time, though quite old and frail. He happily took us on a tour of his creation, hobbling around on arthritis-stiff legs, all the while chattering about this next big project. As he spoke he drew his plans in the air, his eyes, ice blue and nearly blind, shining with excitement. When we returned to the car, I broke down and cried. That one man alone could literally move a mountain out of sheer passion, and then continue to dream and believe even when his body was beyond creation… Well, I wanted to feel that kind of passion in me. His beautiful vision made my life seem small, and it moved me to tears." — Naomi Alper, Los Angeles, California
---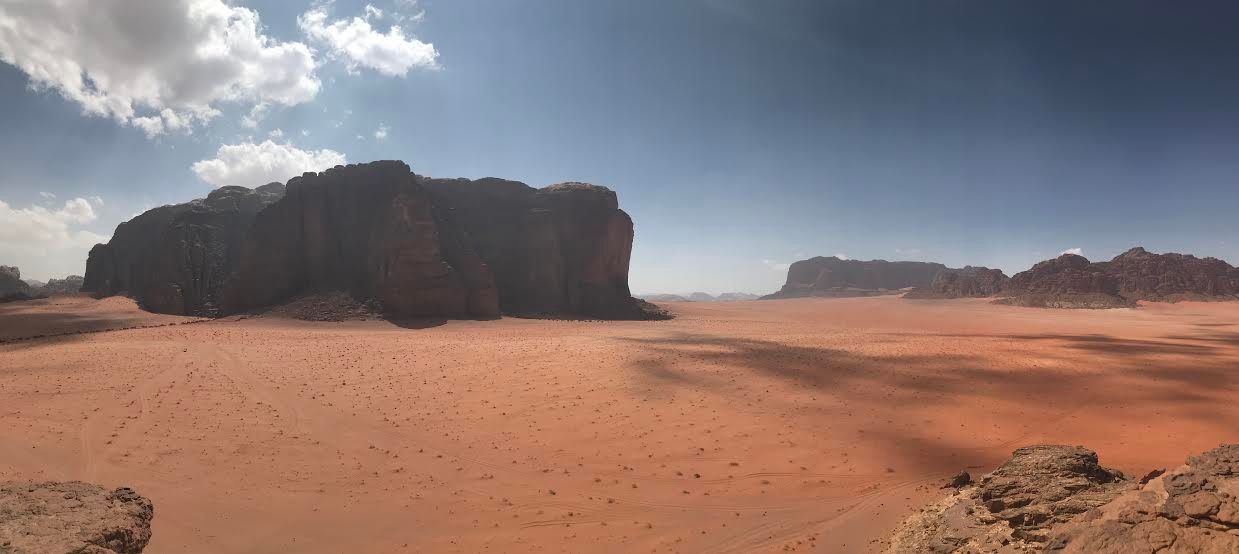 Wadi Rum
Jordan
"I was on an tour of the Wadi Rum desert, and as we left the village and started to make our way across the massive desert, I was so overwhelmed by the beauty before me that I started to cry. I have been to a lot of deserts in my lifetime, but I have never really seen one that rivals the immense beauty of the Wadi Rum!" — Rob Coons, San Francisco, California
---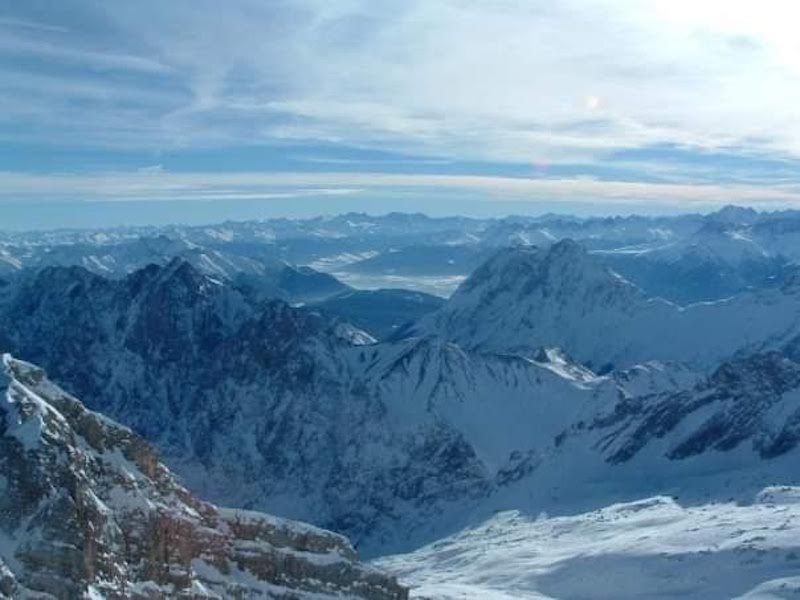 The Zugspitze
Germany
"I love mountains. I've visited lots of beautiful places, but they're the only ones that affect me so. My husband, children and I had taken a ski trip to Germany's highest peak, the Zugspitze, several years ago. The view from the top was overwhelming! I felt as though I could see the whole world. I was filled with awe, and got a little emotional. It is now my favorite place." — Sheryl Donley, Charlottesville, Virginia
---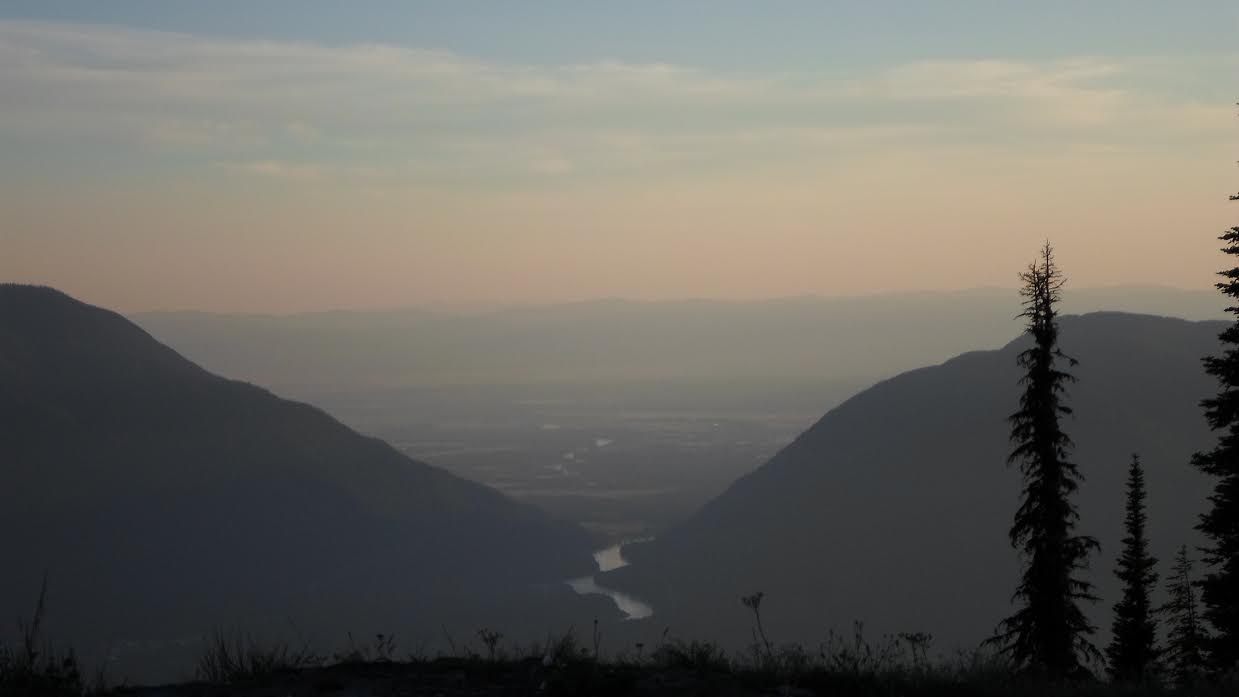 Desert Mountain
Montana
"A narrow road leads to the top of this mountain, which is rather scary in a car. You crest the top, full of adrenaline, and step out to overlook the valley. As you take in the view, the grandeur of the mountains, the beauty of the valley brings tears to your eyes." — Tina Bowen, Kalispell, Montana