All
United States
Florida
Pensacola Beach
The Atlas Obscura Guide To
Pensacola Beach
2 Cool, Hidden, and Unusual Things to Do in Pensacola Beach, Florida
Updated September 16, 2016
Unusual Attractions in Pensacola Beach
In partnership with KAYAK
Plan Your Trip
In partnership with GetYourGuide
Unforgettable Experiences Nearby
Atlas Obscura Itineraries
2 Perfect Days in Pensacola
If you thought Pensacola, Florida—with its powder-white sand beaches, near-perfect weather, and fresh seafood—was just a place to soak up the sun, think again. In fact, the city and beach of the same name is the site of the first European settlement in the continental United States. Established by Spanish explorer Tristán de Luna in 1559, it was christened Panzacola, a name of Native American origin and the precursor to the city's modern name. The destination is also the birthplace of U.S. naval aviation and is still home to a naval air station and the thousands of service members stationed there, as well as the Blue Angels, the flight squadron famous for their death-defying fighter plane stunts. This delightful coastal city is an ideal, if somewhat quirky, blend of historical sites (on land and underwater) and activities to get your adrenaline flowing.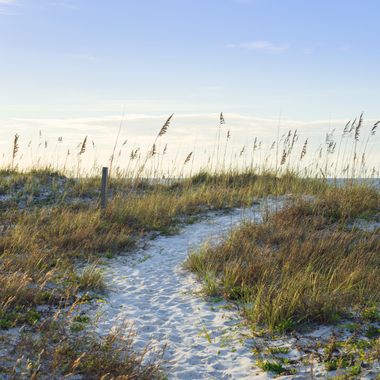 Explore Pensacola Beach, Florida
Pensacola Beach Leaderboard
Places Added
Places Edited
Join the Ranks!
Improve the Atlas with edits and photos.
Places Visited
Join the Ranks!
Visit a place in Pensacola Beach.
Recent Pensacola Beach Activity
See Fewer Ads
Become an Atlas Obscura member and experience far fewer ads and no pop-ups.
Learn More