All
United States
Missouri
Kansas City
The Atlas Obscura Guide To
Kansas City
23 Cool, Hidden, and Unusual Things to Do in Kansas City, Missouri
Updated December 4, 2023
Unusual Attractions in Kansas City
Cool Places to Eat & Drink in Kansas City
In partnership with KAYAK
Plan Your Trip
In partnership with GetYourGuide
Unforgettable Experiences Nearby
Atlas Obscura Itineraries
9 Hidden Wonders in the Heart of Kansas City
To soak in the soul of Kansas City, you can sink your teeth into succulent brisket burnt-ends, bask in the melodies of live jazz at one of the city's legendary venues, or catch a thrilling Chiefs game– and that's just the beginning of uncovering its rich tapestry. But there's another side to KC—under-the radar destinations that are packed with wonder and intrigue. Peel back a layer, and Kansas City reveals unexplored magic: from a holy finger housed in a world-class museum and a 70-year-old lunch counter that still keeps lines out the door, to the historic social epicenter of Black jazz and an original private-collection Winston Churchill work of art – and there's even more waiting to be explored. Here are nine hidden wonders of Kansas City.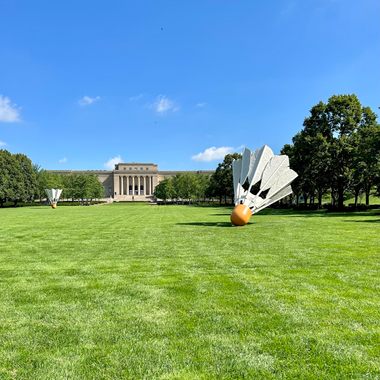 Explore Kansas City, Missouri
Kansas City Leaderboard
Places Added
Places Edited
Join the Ranks!
Improve the Atlas with edits and photos.
Recent Kansas City Activity
See Fewer Ads
Become an Atlas Obscura member and experience far fewer ads and no pop-ups.
Learn More