All
United States
Colorado
Glenwood Springs
The Atlas Obscura Guide To
Glenwood Springs
3 Cool, Hidden, and Unusual Things to Do in Glenwood Springs, Colorado
Updated April 25, 2022
Unusual Attractions in Glenwood Springs
In partnership with KAYAK
Plan Your Trip
In partnership with GetYourGuide
Unforgettable Experiences Nearby
Atlas Obscura Itineraries
Exploring Colorado's Historic Hot Springs Loop
Nestled in the imposing Rocky Mountains of Colorado and the gorgeous high-alpine valleys, the Historic Hot Springs Loop is a treasure trove of geothermal hot spring resorts and destinations, offering visitors a chance to unwind and recharge in pristine natural mineral waters. The loop, which stretches from Glenwood Springs to Ouray, is home to an array of distinctive hot spring resorts, each with their own unique history, atmosphere, and therapeutic properties. From the luxurious spa-like feel of Glenwood Hot Springs with the world's largest geothermal pool, to the rustic charm of Ouray Hot Springs with soothing vapor caves, there's something for every type of hot spring enthusiast.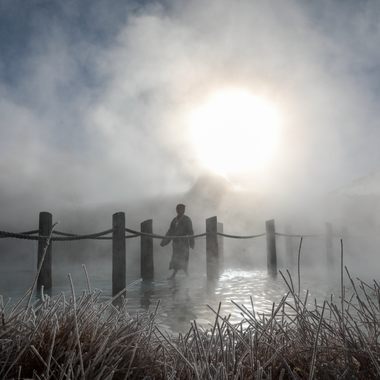 Explore Glenwood Springs, Colorado
Glenwood Springs Leaderboard
Places Added
Places Edited
Join the Ranks!
Improve the Atlas with edits and photos.
Places Visited
Join the Ranks!
Visit a place in Glenwood Springs.
Recent Glenwood Springs Activity
See Fewer Ads
Become an Atlas Obscura member and experience far fewer ads and no pop-ups.
Learn More