All
United States
Texas
Culberson County
The Atlas Obscura Guide To
Culberson County
2 Cool, Hidden, and Unusual Things to Do in Culberson County, Texas
Updated August 31, 2015
In partnership with KAYAK
Plan Your Trip
In partnership with GetYourGuide
Unforgettable Experiences Nearby
Atlas Obscura Itineraries
7 Places to Experience Big Wonder in Texas
Texas is a wide-ranging, diverse, and expansive state. Even the barbecue you'll get from one county to another is never the same, and the music sounds a little different in the depths of West Texas than it does in the panhandle. Texas is huge—you've probably heard that—and it offers attractions to match its size. We've rounded up our favorite places to see the heights and depths of Texas—from its tallest peaks to its heftiest steaks. Put on your ten-gallon hat and your tallest boots, and set out on a road trip that'll help you get a sense of just how big the state really is.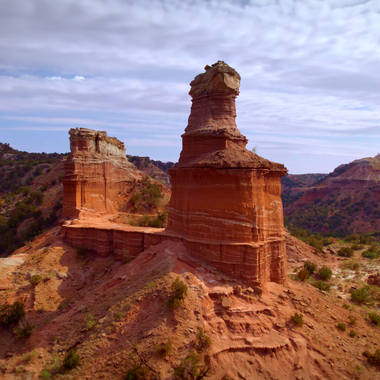 Explore Culberson County, Texas
Culberson County Leaderboard
Places Added
Places Edited
Join the Ranks!
Improve the Atlas with edits and photos.
Places Visited
Join the Ranks!
Visit a place in Culberson County.
Recent Culberson County Activity
See Fewer Ads
Become an Atlas Obscura member and experience far fewer ads and no pop-ups.
Learn More