All
United States
Virginia
Charlottesville
The Atlas Obscura Guide To
Charlottesville
7 Cool, Hidden, and Unusual Things to Do in Charlottesville, Virginia
Updated December 29, 2022
Unusual Attractions in Charlottesville
Cool Places to Eat & Drink in Charlottesville
In partnership with KAYAK
Plan Your Trip
In partnership with GetYourGuide
Unforgettable Experiences Nearby
Atlas Obscura Itineraries
Eat Across the Blue Ridge Parkway
In 1933, President Franklin D. Roosevelt so enjoyed a ride through Virginia's Skyline Drive that he wanted to make it go on longer—nearly 500 miles longer, to be exact. In the coming months, his administration kicked off a massive roadway project to connect Skyline with Great Smoky Mountains National Park, and the Blue Ridge Parkway was born. Today, the Parkway remains one of the most beautiful drives in the country, connecting the Great Smoky Mountains to Shenandoah National Park. While its scenic overlooks get all the attention, the region's restaurants offer a more intimate way to experience the landscape: through the very flavors of the berry bushes that line its trails, the trout that swim in its rivers, and the vegetation that gives its green mountains their striking hue. From elk burgers at a Native-owned diner to a foraged feast at an Afro-Appalachian restaurant, here's a guide to the most incredible places to taste the flora and fauna of the Blue Ridge mountains.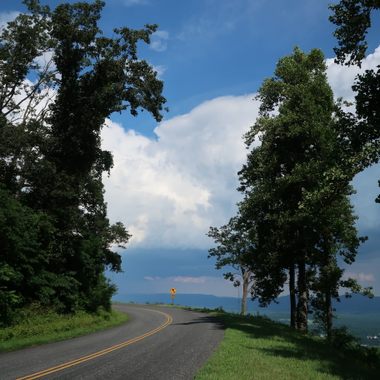 Explore Charlottesville, Virginia
Charlottesville Leaderboard
Places Added
Places Edited
Join the Ranks!
Improve the Atlas with edits and photos.
Places Visited
Join the Ranks!
Visit a place in Charlottesville.
Recent Charlottesville Activity
Stories About Charlottesville
See Fewer Ads
Become an Atlas Obscura member and experience far fewer ads and no pop-ups.
Learn More