All
United States
Oklahoma
Catoosa
The Atlas Obscura Guide To
Catoosa
2 Cool, Hidden, and Unusual Things to Do in Catoosa, Oklahoma
Updated August 4, 2022
Unusual Attractions in Catoosa
In partnership with KAYAK
Plan Your Trip
In partnership with GetYourGuide
Unforgettable Experiences Nearby
Atlas Obscura Itineraries
8 Buildings That Prove Oklahoma's an Eclectic Art Paradise
In the 1920s, a number of oil reservoirs were discovered in Oklahoma, and the promise of riches led to a population boom. Would-be oil barons moved in from the coasts, bringing with them the most popular style of the moment, Art Deco. Much of that architecture still stands today, alongside institutions that honor the state's earlier history and its modern culture. Though many people know Oklahoma better for its oil fields and cattle ranches, the state also has a rich history of innovative art and architecture. From elaborate family estates to experimental art collectives, these are a few of the unique creative spaces that await in Oklahoma.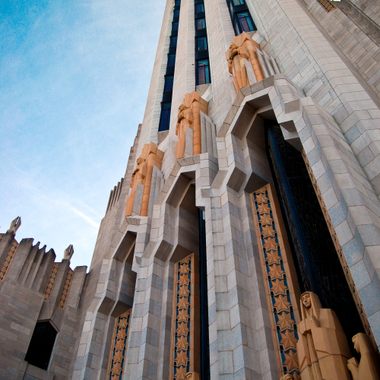 Explore Catoosa, Oklahoma
Catoosa Leaderboard
Places Added
Places Edited
Join the Ranks!
Improve the Atlas with edits and photos.
Places Visited
Join the Ranks!
Visit a place in Catoosa.
See Fewer Ads
Become an Atlas Obscura member and experience far fewer ads and no pop-ups.
Learn More