All
United States
Arizona
Bisbee
The Atlas Obscura Guide To
Bisbee
4 Cool, Hidden, and Unusual Things to Do in Bisbee, Arizona
Updated October 31, 2023
Unusual Attractions in Bisbee
In partnership with KAYAK
Plan Your Trip
In partnership with GetYourGuide
Unforgettable Experiences Nearby
Atlas Obscura Itineraries
These 8 Arizona Ghost Towns Will Transport You to the Wild West
In the desert of Arizona, a string of ghost towns have been preserved and refurbished to give visitors a glimpse into the history of miners and the businesses who served them during the boom times of the turn of the century. Whether you want to pan for gold, discover junk art, or stay a night in a mining engineer's cabin, these ghost towns will transport you into Arizona's Wild West past.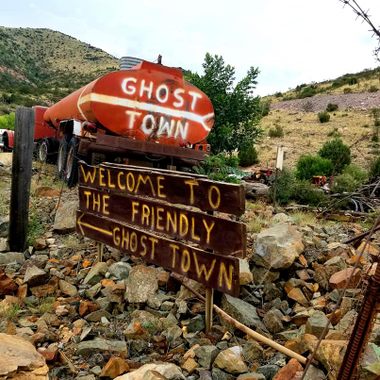 Explore Bisbee, Arizona
Bisbee Leaderboard
Places Added
Places Edited
Join the Ranks!
Improve the Atlas with edits and photos.
Places Visited
Join the Ranks!
Visit a place in Bisbee.
See Fewer Ads
Become an Atlas Obscura member and experience far fewer ads and no pop-ups.
Learn More