All
Argentina
The Atlas Obscura Guide To
Argentina
76 Cool, Hidden, and Unusual Things to Do in Argentina
Updated July 6, 2023
Cities
Unusual Attractions in Argentina
In partnership with KAYAK
Plan Your Trip
In partnership with GetYourGuide
Unforgettable Experiences Nearby
Atlas Obscura Trips
Wild Patagonia
A Patagonian adventure from colorful cities to wild nature.
Learn More
Atlas Obscura Itineraries
Buenos Aires
Find faded grandeur and vibrant street life in Argentina's largest city.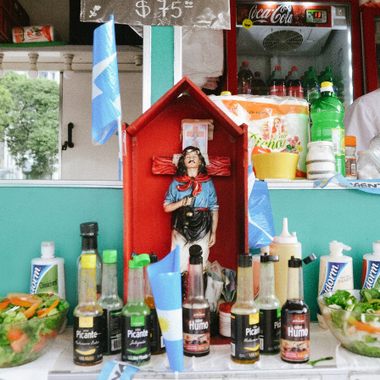 Explore Argentina
Argentina Leaderboard
Places Added
Places Visited
Join the Ranks!
Visit a place in Argentina.
Recent Argentina Activity
See Fewer Ads
Become an Atlas Obscura member and experience far fewer ads and no pop-ups.
Learn More