White House Tales of Scandal & Intrigue
2 hours
$25 per person
Up to 10 people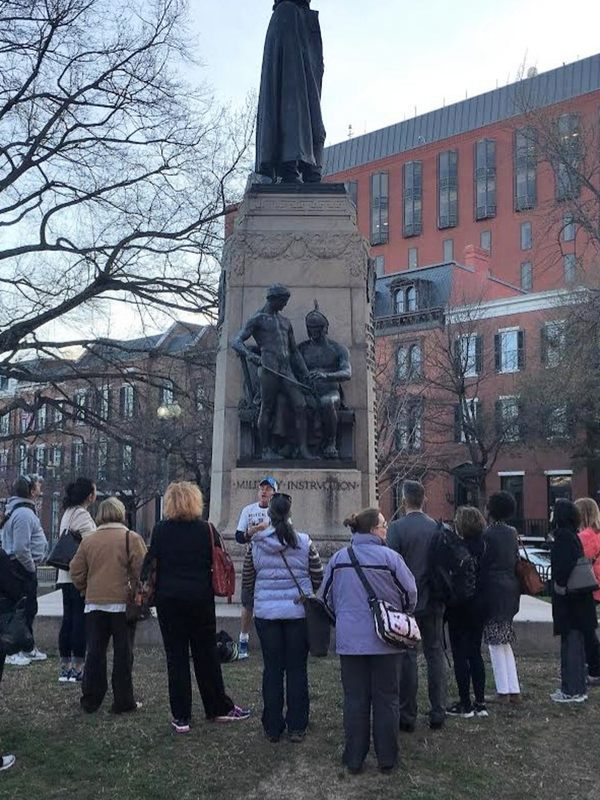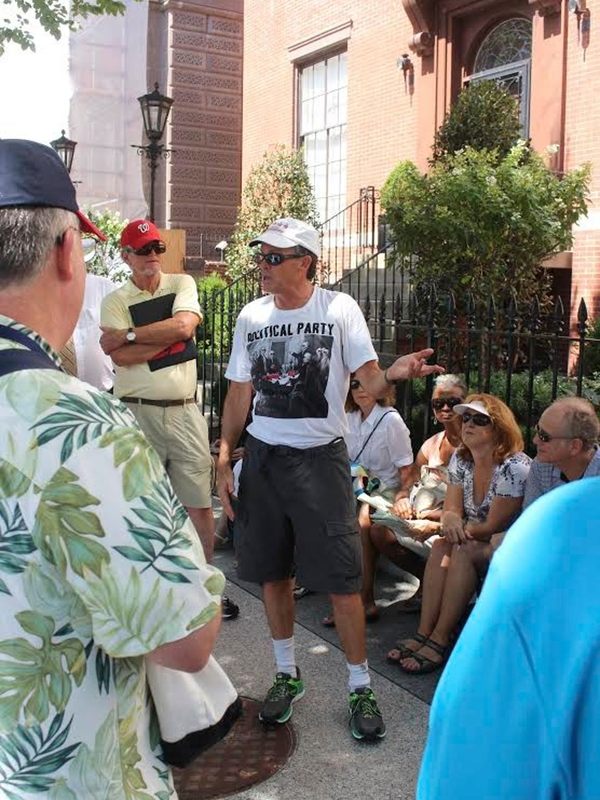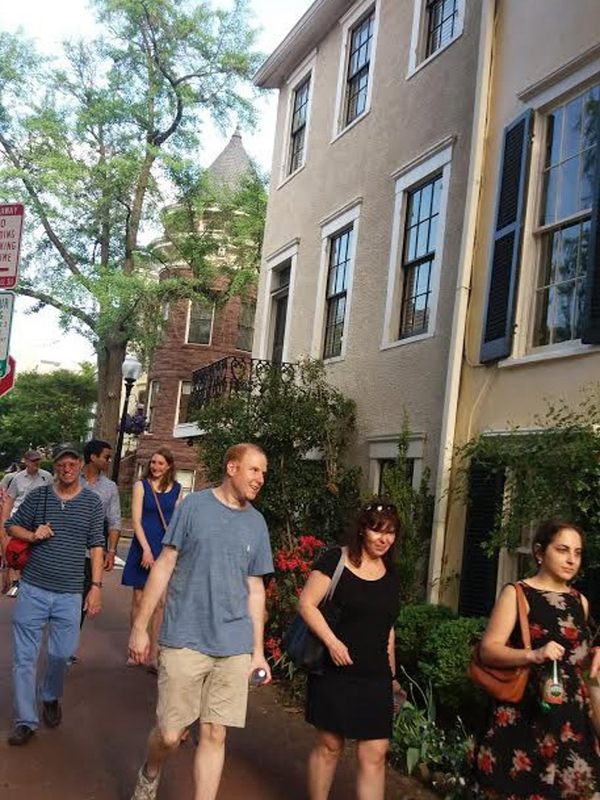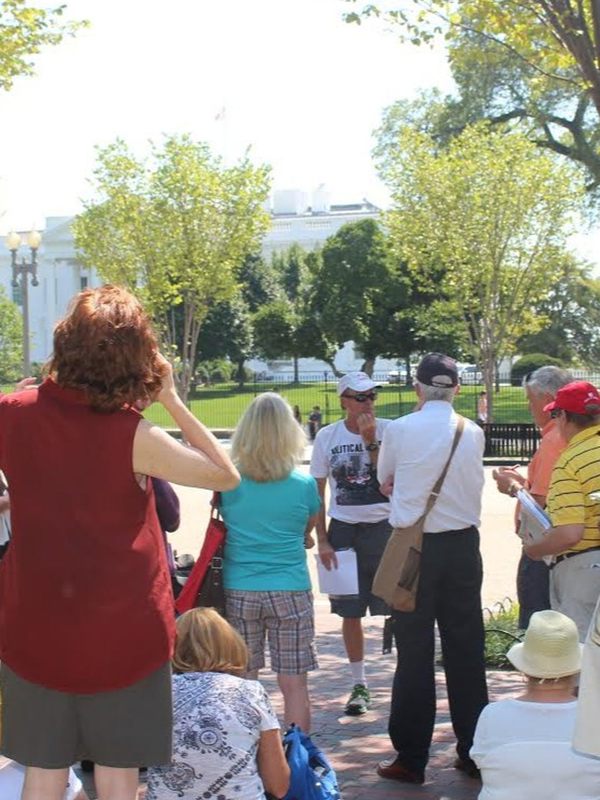 What We'll Do
Join me in exploring the hidden history of the White House neighborhood, Lafayette Square, and its most unusual events and personalities. As part of this tour, you'll learn about the biggest scandal in Washington's history, which toppled an entire presidential Cabinet. You'll hear stories you won't hear anywhere else, including: the hidden symbols within the White House's architecture, spies who operated from the Square, the wildest parties in presidential history, the murder of a District Attorney by a Congressman, the enslaved woman who ignited a Civil Rights revolution, deadly duels between military officers, the tragic death of America's first female professional photographer, the untold stories of presidential assassinations, the nation's first and little-known civil war, where the CIA and the space program were founded...and more!
Where We'll Be
We'll explore the exterior of the White House, the locales of spies, a monument to a famed and controversial General, the site of a bloody attack on a Secretary of State, the house that hatched the largest slave escape in U.S. history, the site of a Presidential assassination attempt, the tribute to the Marquis de Lafayette, the grand mansion of a slain Navy officer, the world's largest office building, the home of Dolley Madison, and more.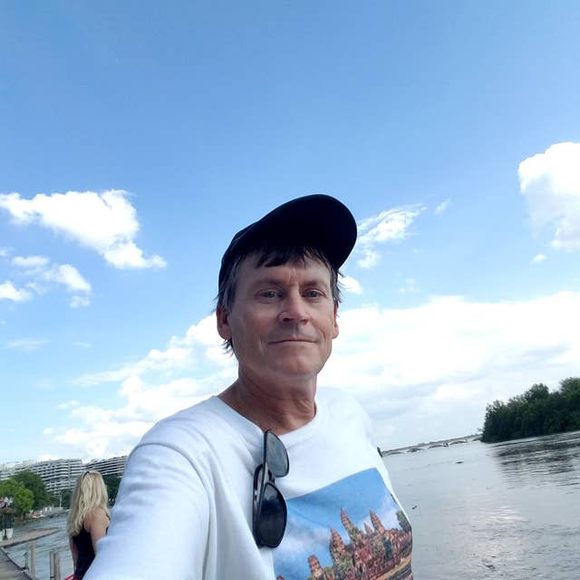 Edward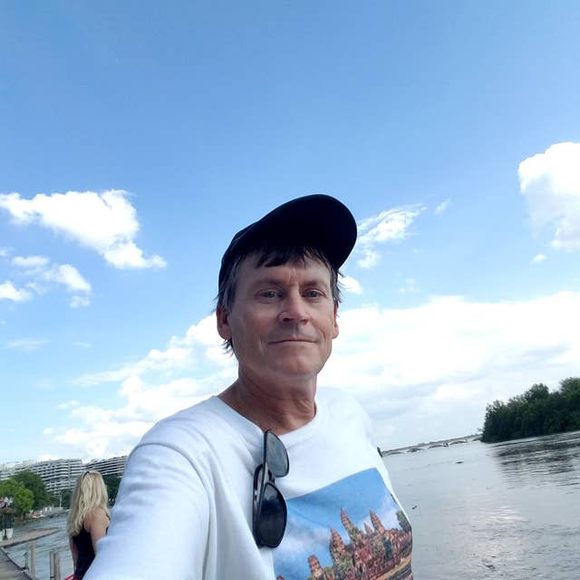 Hi. I'm Edward, a member of the Atlas Obscura community. The author of 10 published books on history, politics, humor, and science, I'm a former speechwriter to the President of the United States. A professional tour guide, I'm also an ex- writer for "The Tonight Show". Further, I'm the author of a book on the hidden history of Lafayette Square, titled The White House's Unruly Neighborhood. And I'm also the author of a presidential history, The Two-Term Jinx, and a collection of essays, America A to Z, as well as the political humor book, Foundering Fathers.
For questions about this experience, please contact me directly through Airbnb.
What Else You Should Know
Group Size
There are 10 spots available on this experience.
Who Can Come
Guests ages 2 and up can attend.
What to Bring
Bottle of water
Comfortable walking shoes
Cancellation Policy
Any experience can be canceled and fully refunded within 24 hours of purchase. See cancellation policy.