A Visual Guide to the Fake Fleets and Inflatable Armies of World War II
Military units in both the Allied and Axis powers used air-filled tanks and straw airplanes to deceive enemies.
The image above depicts a clever trick played on battlefields during World War II: Bobbing next to a sturdy metal tank is a rubber inflatable copy meant to fool enemies. An army could look twice as large as it was thanks to elite divisions of the military that specialized in the art of decoys and deception.
Military units within both the Allied and Axis forces practiced and deployed an assortment of peculiar, yet effective tactics, from building inflated dummy tanks to constructing wooden artillery and straw airplanes. A fleet of dummy tanks could lead an enemy to overestimate a force's actual strength or draw an attack away from a vulnerable area, explained Gordon Rottman in World War II Tactical Camouflage Techniques.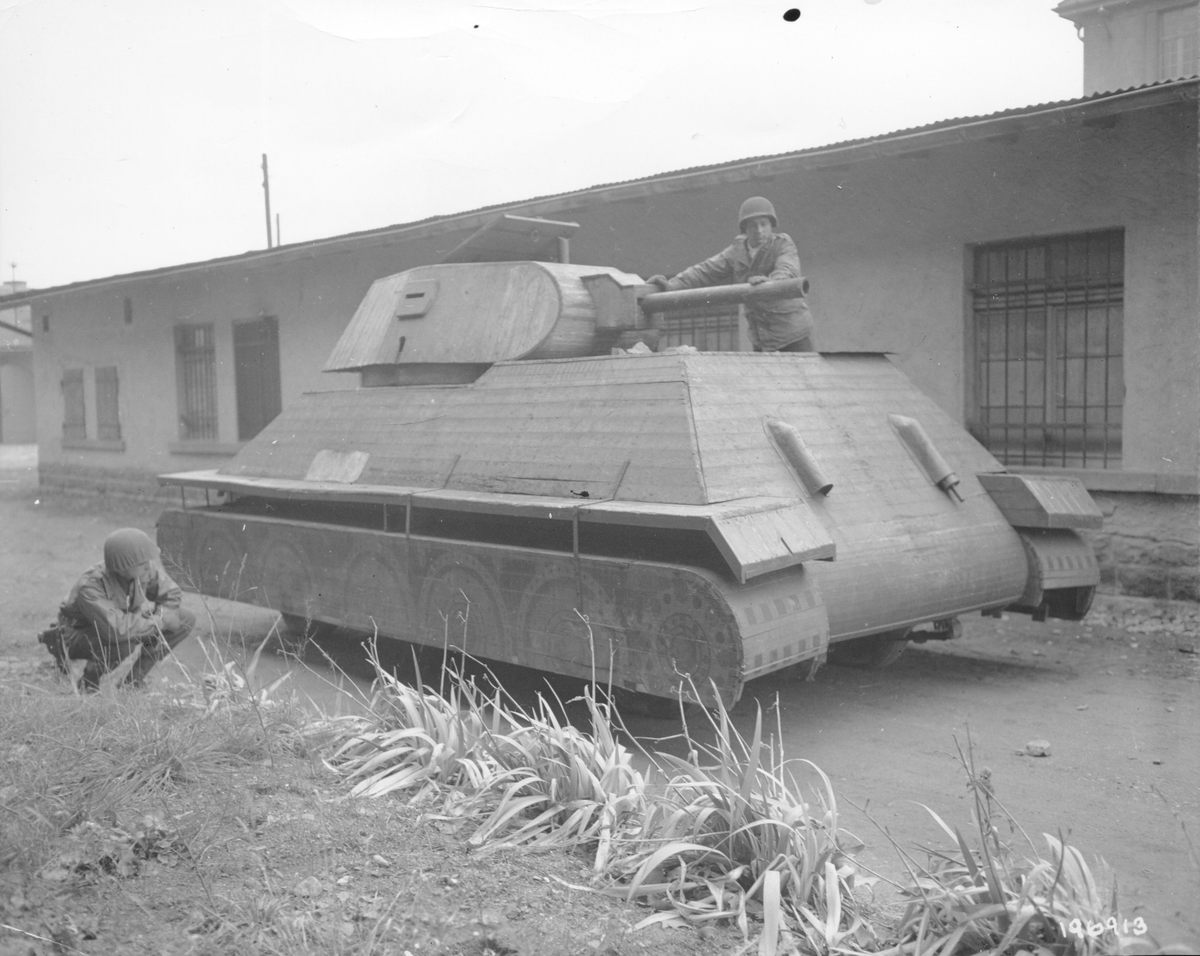 "Decoys are extremely important in deception planning," stated an U.S. army field manual published in 1978. Something as simple as "a log sticking out of a pile of brush can draw a lot of attention and artillery fire."
New photos uncovered by the National Archives reveal the elaborate artistry behind building a "fake army." The featured photos taken between 1942 and 1945 depict the variety of creative deception tactics developed by the Japanese, German, and British military.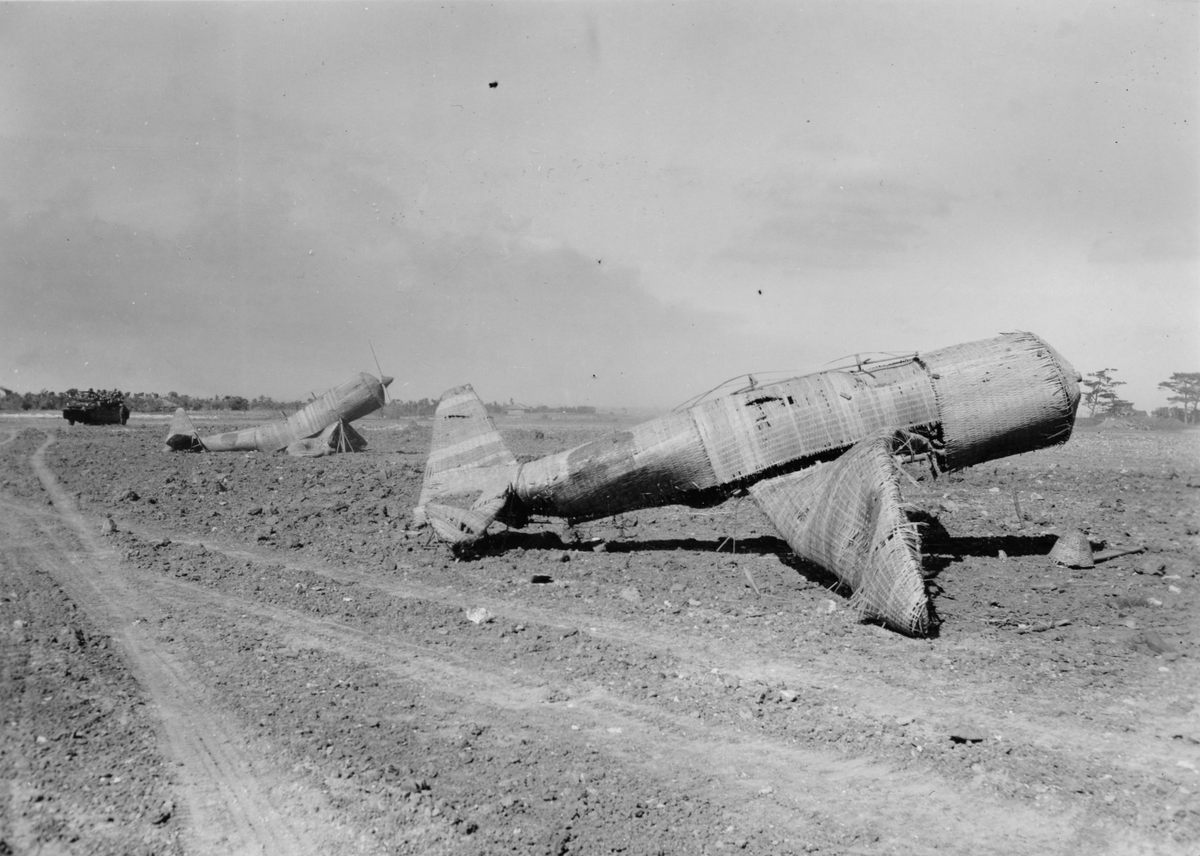 During both World Wars, artists, filmmakers, scientists, and sculptors were handpicked by the military and called upon to use their visual and creative skills to design camouflage and decoys. Beginning in World War I, artists used "dazzle camouflage" and painted battleships with odd, multicolored patterns to distract far-off enemies, while female art students designed camouflage "rock" suits that they tested in Van Cortlandt Park in New York.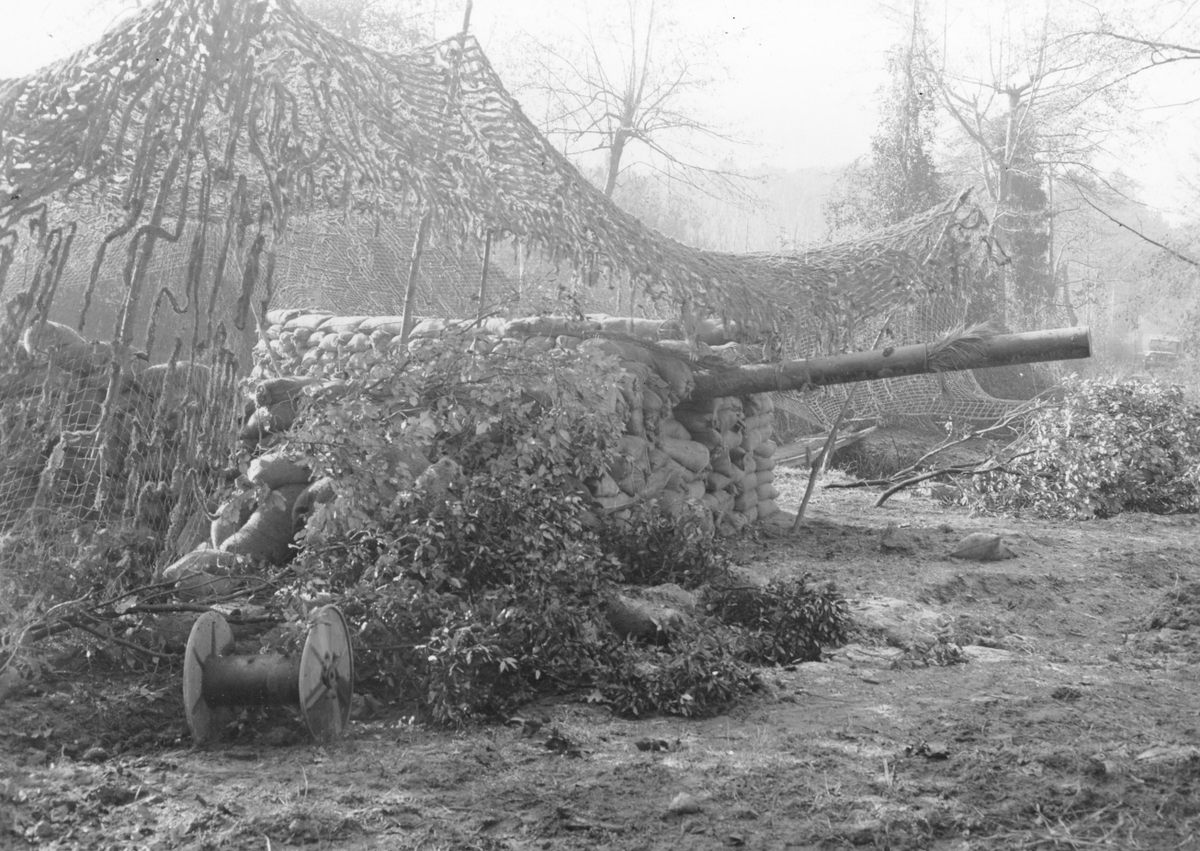 The United States recruited over a thousand men from art schools and ad agencies for the 23rd Headquarters Special Troops, or "Ghost Army," which staged more than 20 battlefield deceptions between 1944 and 1945. In England, a group of surrealist artists started the Industrial Camouflage Research Unit just after the war began in September 1939, wrote Peter Forbes in Dazzled and Deceived: Mimicry and Camouflage.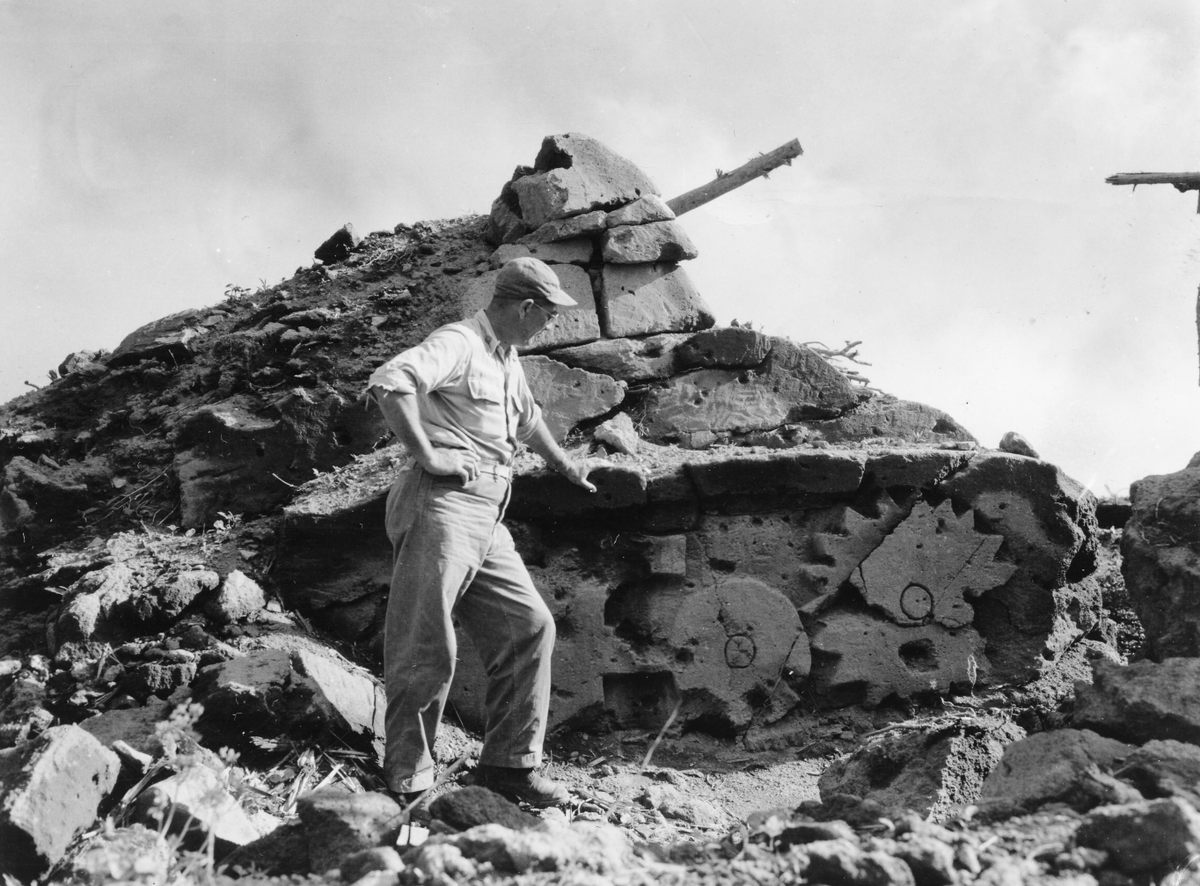 The dummies took on many forms, including stationary structures that supplied the outline of machinery and a simulation that was mounted on a truck. Inventions could be simple and crude, such as stacking up old tires and propping up a log to simulate an artillery piece, explained Kenneth Blanks in his thesis on tactical decoys.
On the other hand, some deceptions were large-scale, such as fake roads and bridges made out of canvas and burlap. At a distance, the elaborate dummy tanks could easily be confused for the real thing. They were made of an assortment of canvas and plywood, inflated rubber, and drain pipes to form the gun. A Japanese fake tank constructed out of rubble and volcanic ash was commended for its attention to detail and artistry. Inflated tanks were not only used to trick the enemy, but also served to practice formations.
Many of the dummies were also easy to transport and assemble. An inflatable tank could be unfurled from a duffle bag, pumped with air from a generator, and completed in just 20 minutes.
Watch soldiers set up inflatable decoys in the video below:
Entire decoy airfields were made by Britain's Royal Air Ministry. Instead of hiding the easily spotted structures, they designed dummy airfields filled with dummy planes that were imitations of satellite stations. The unit also lit oil fires, called "starfishes," in harmless locations after the first wave of a bombing raid, making subsequent waves believe those areas were targets, explained Forbes. While preserving the real fleet, the tactic wasted the enemy's bombs and ammunition.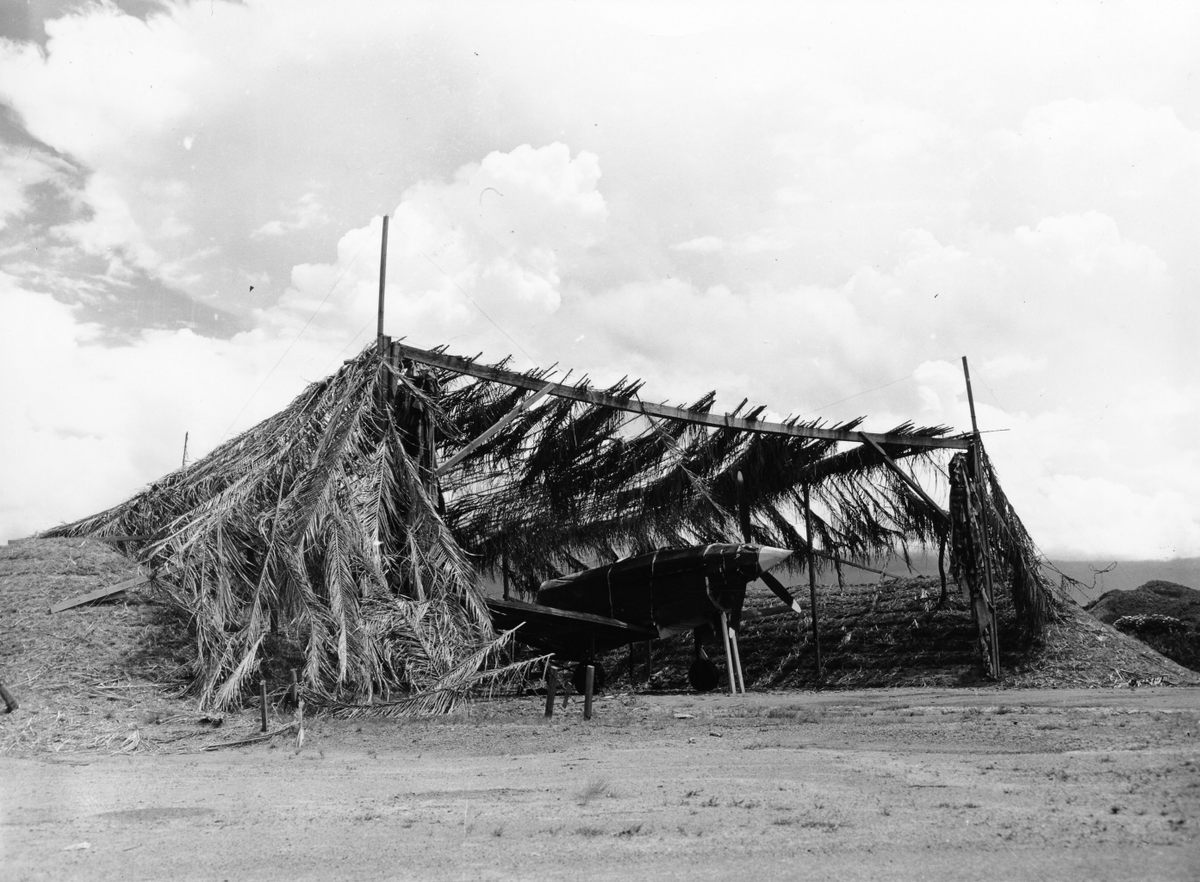 And these efforts proved to be extremely effective. For example, in the summer of 1940, Colonel J.F. Turner of the Royal Air Ministry organized 100 dummy airfields and built about 400 dummy aircrafts to confuse German aerial bombers. In one raid on August 4, 1940, three waves of bombs struck the decoy structures, leaving the real factory almost unscathed. Turner's sophisticated dummy aircrafts "saved hundreds of lives and vital war production facilities," wrote Blanks. Similarly, the U.S. military's Ghost Army saved tens of thousands of soldiers' lives, estimated The Atlantic.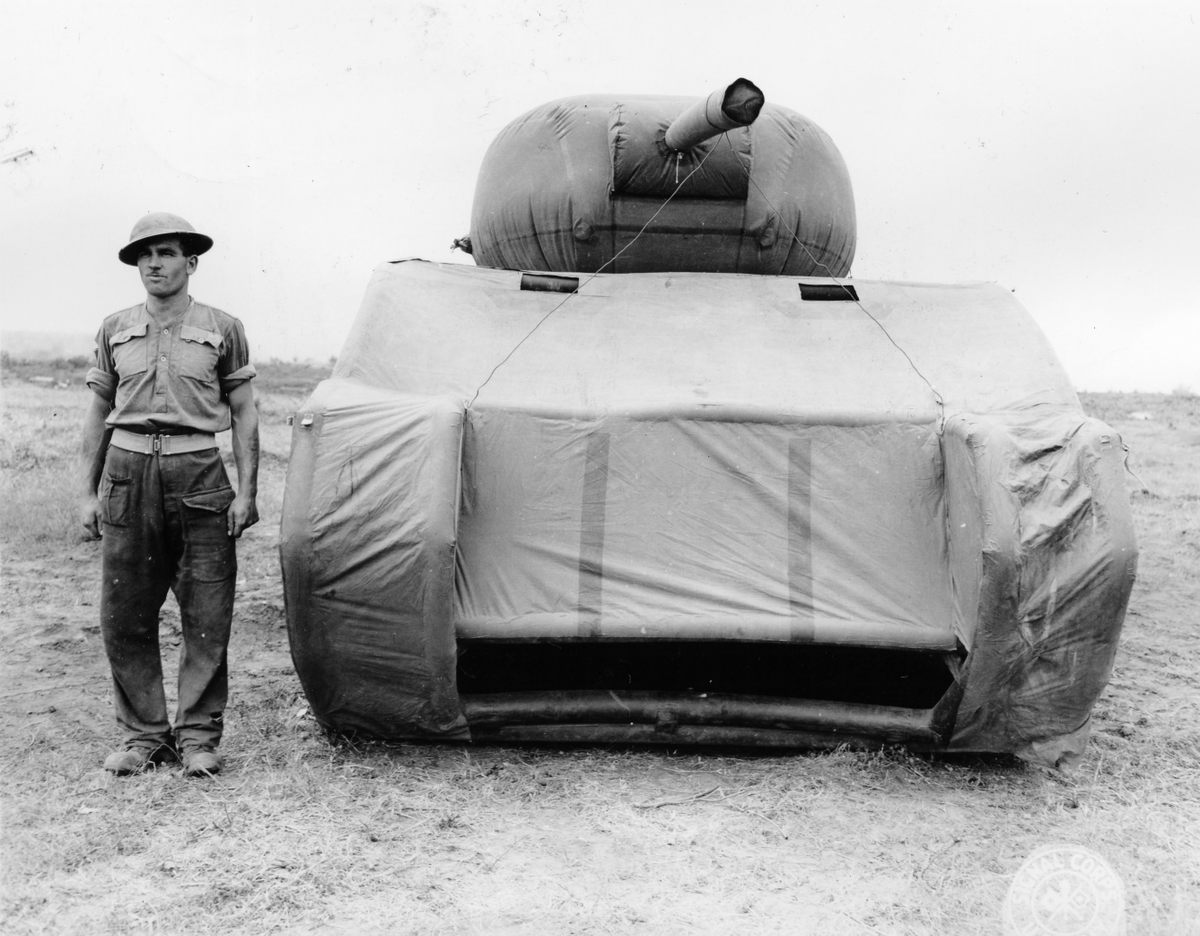 This ingenious craft has since faded with time. Sophisticated surveillance technologies, such as satellites and drones, have since made ballooned tanks, straw airplanes, and other visual ruses less effective. But the decoy armies of World War II remain a captivating example of the intricate art of military deception and trickery in action.
Explore more dummy installations from World War II below.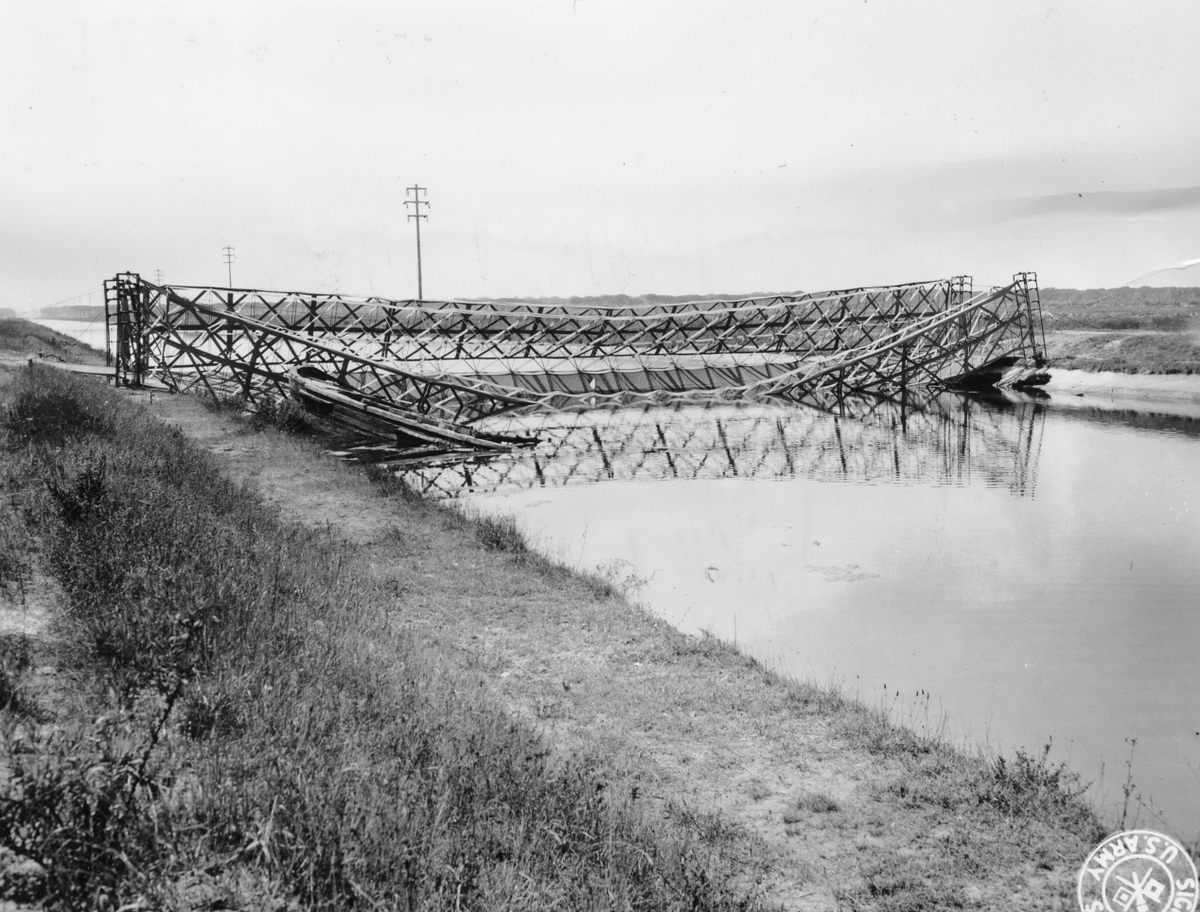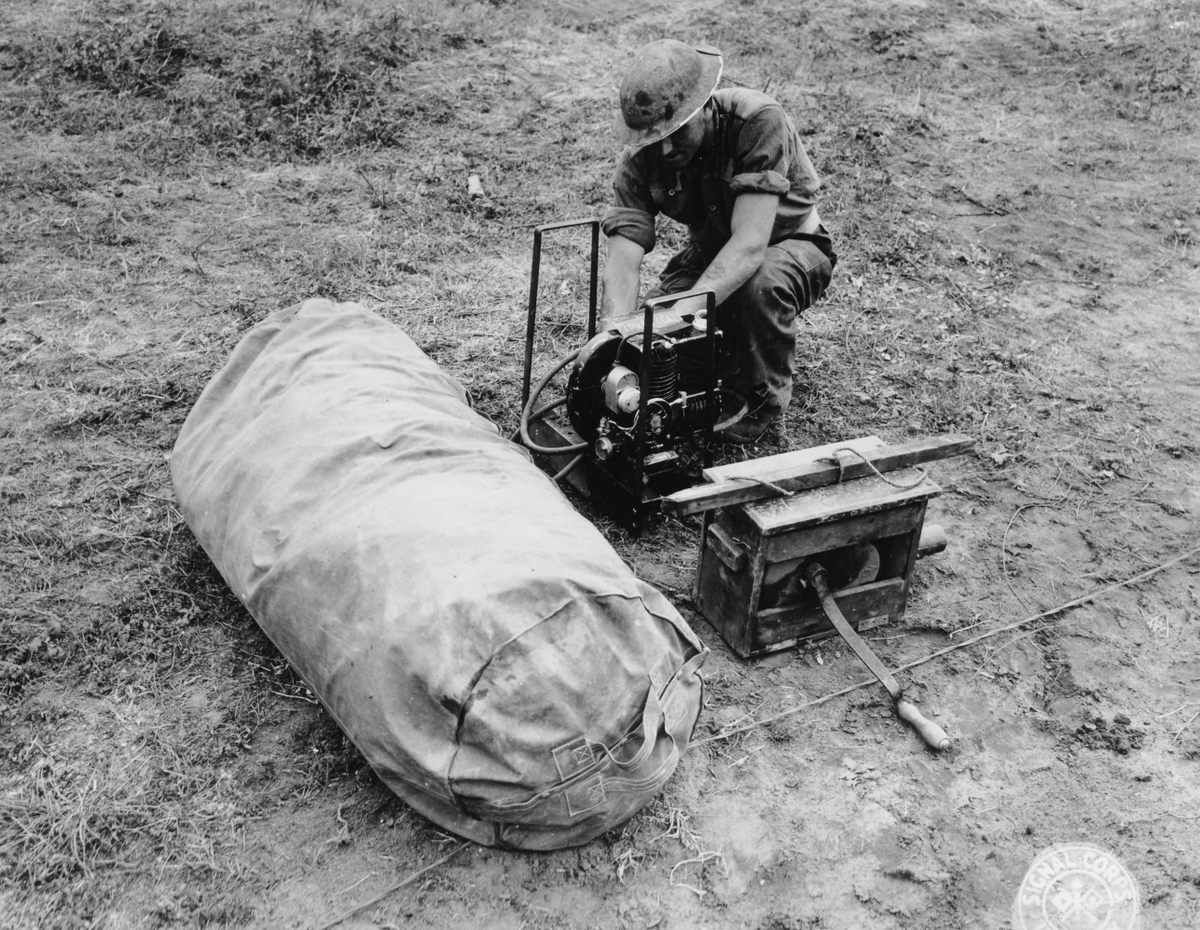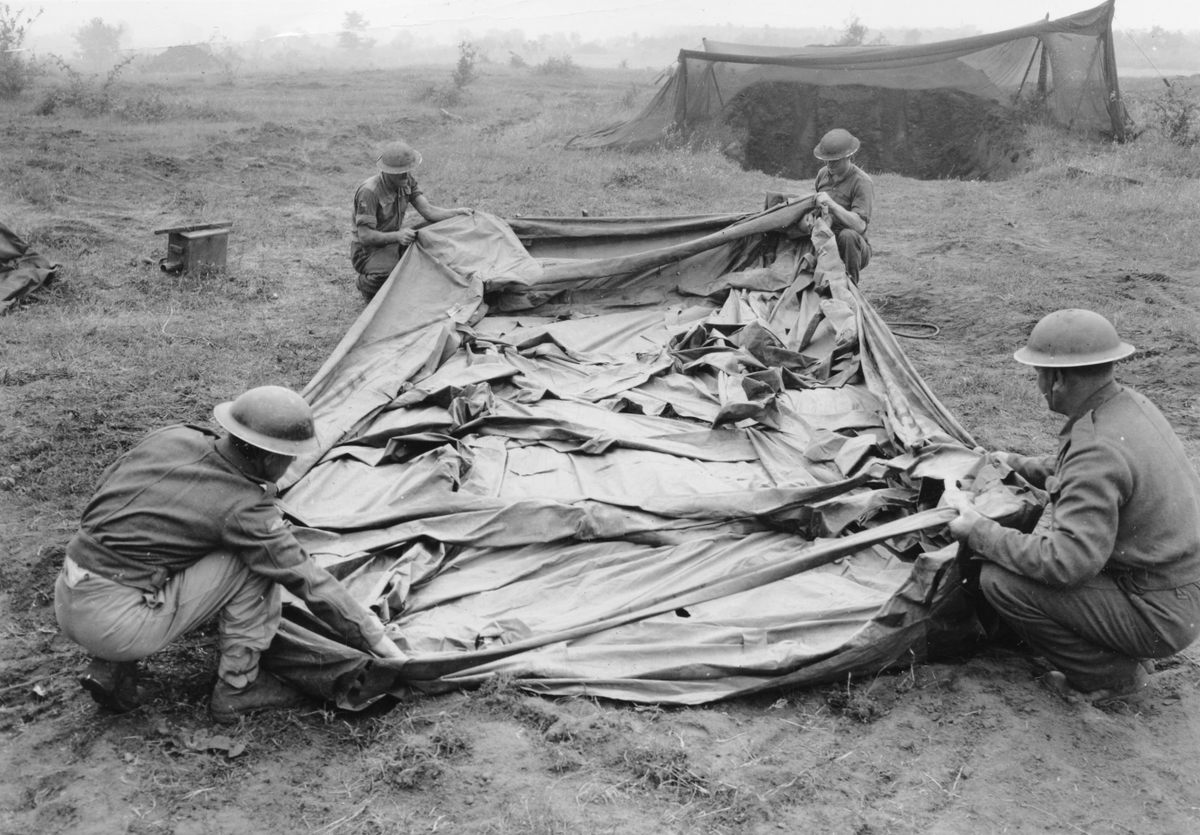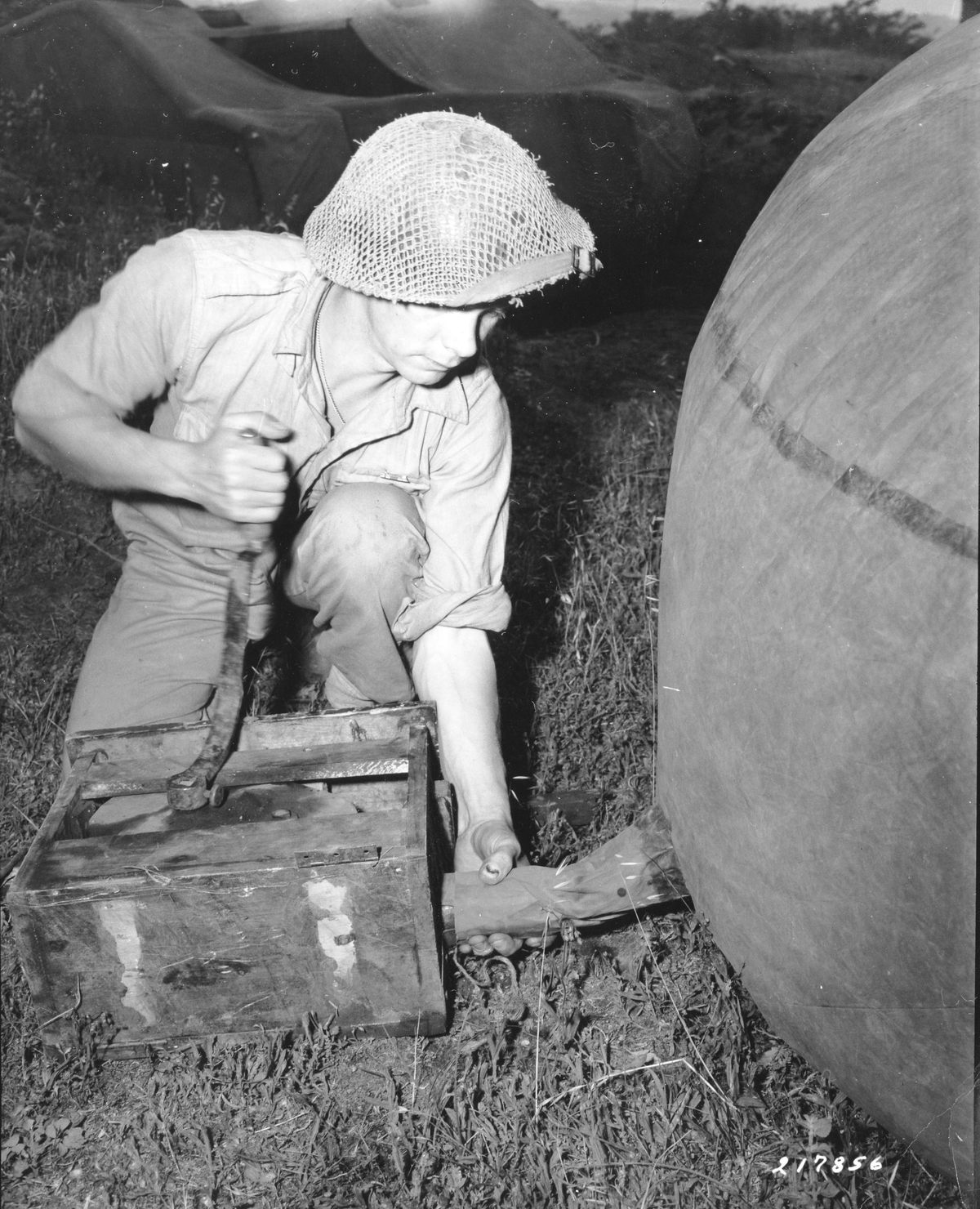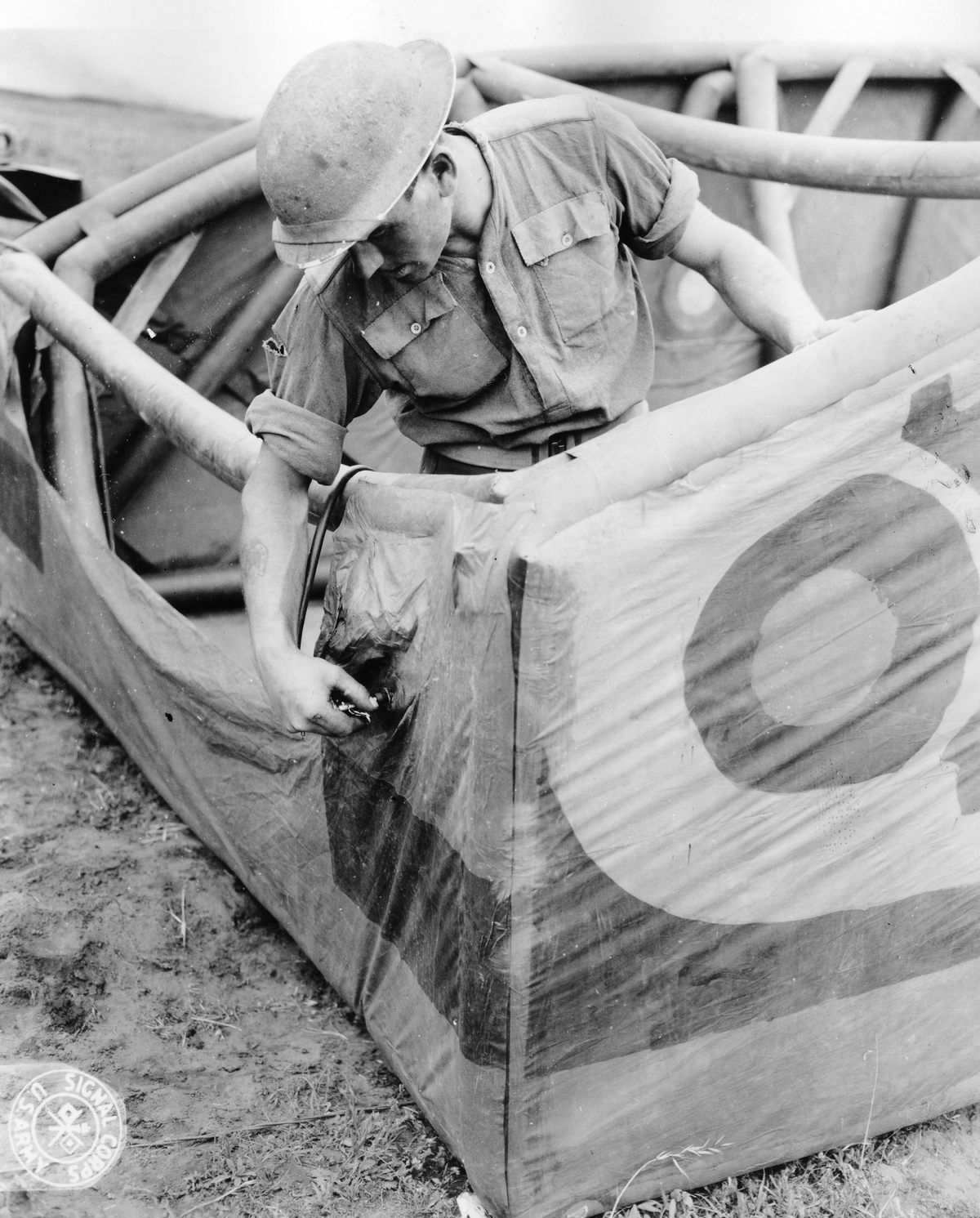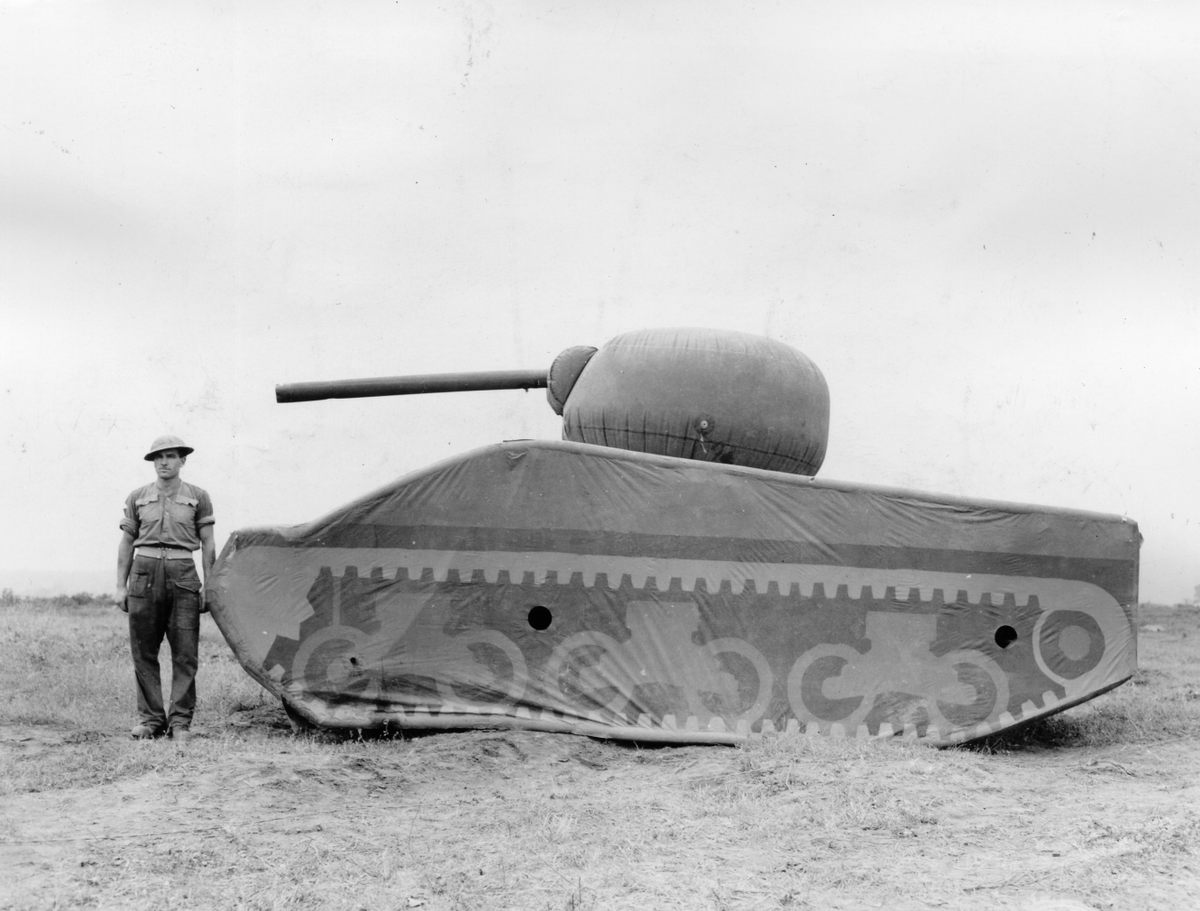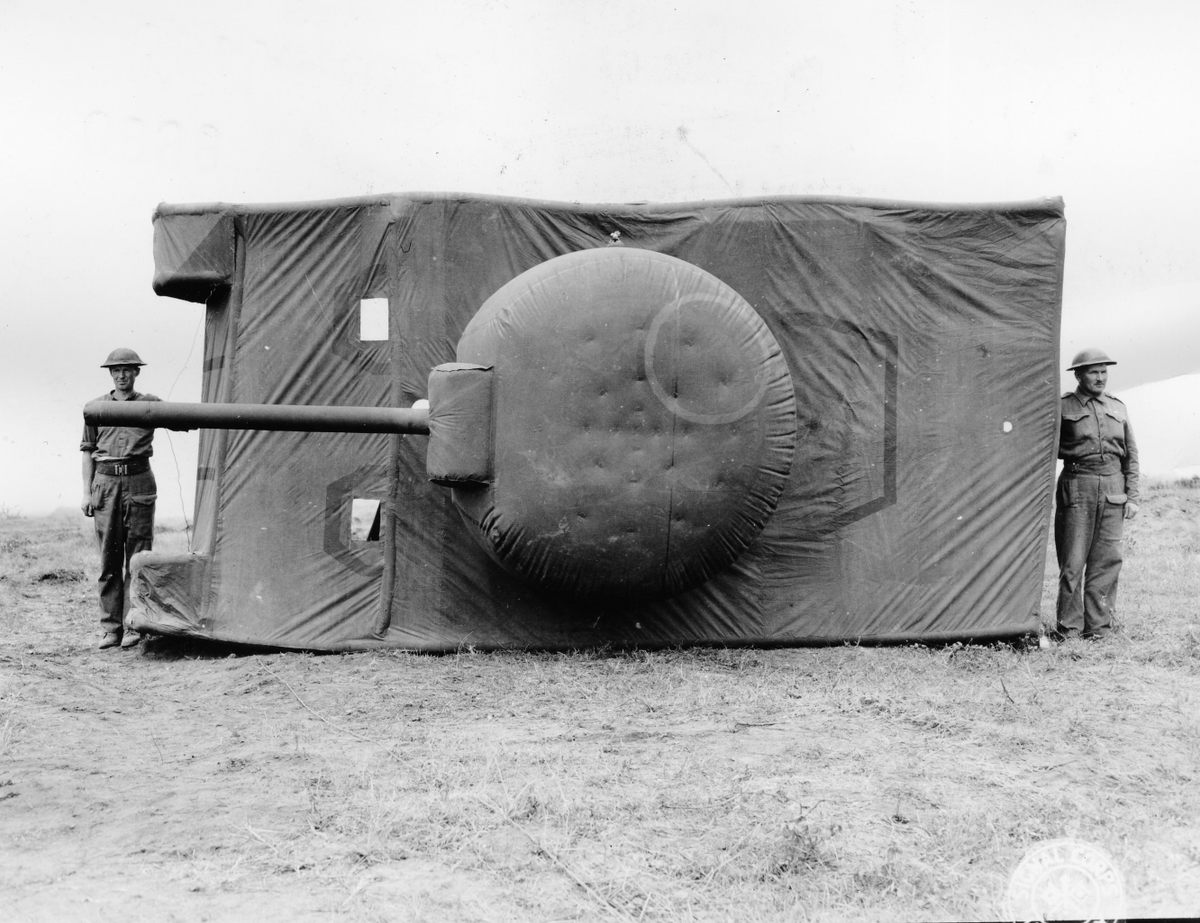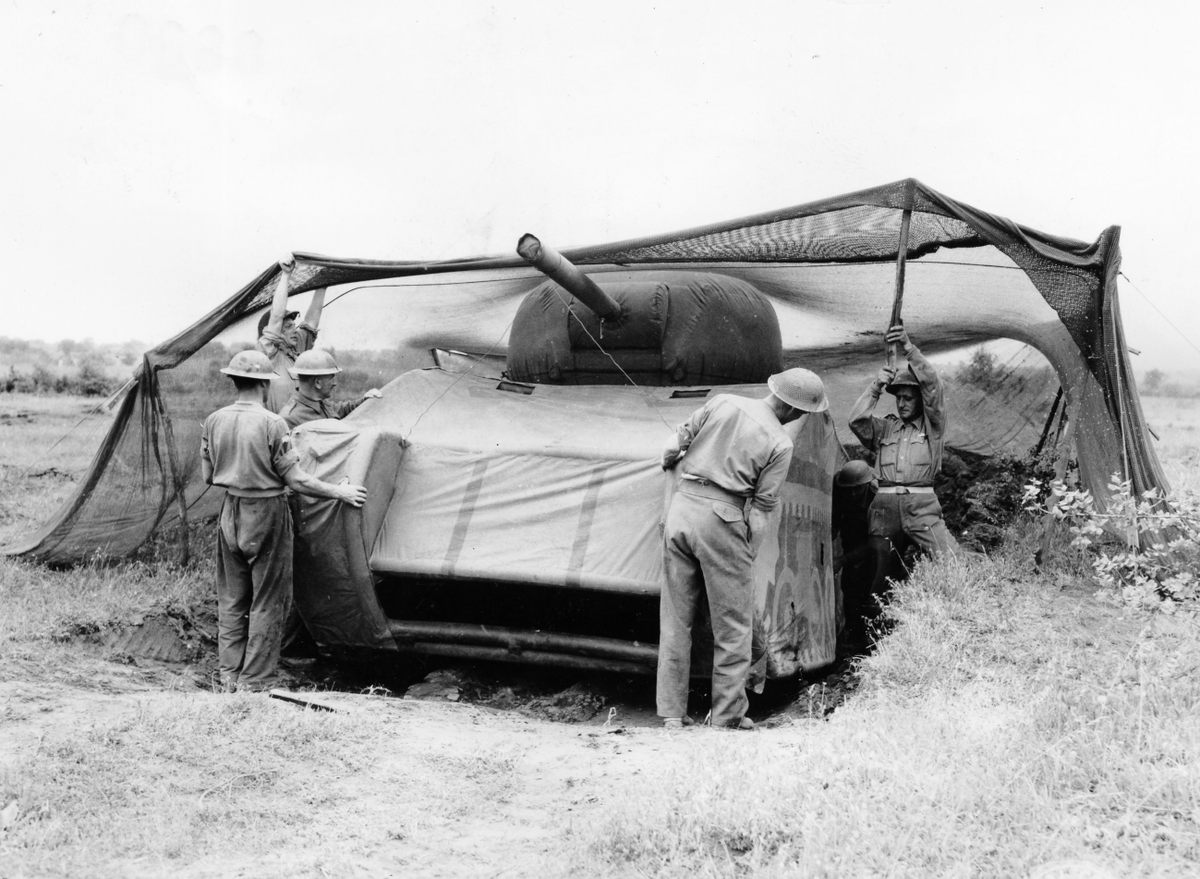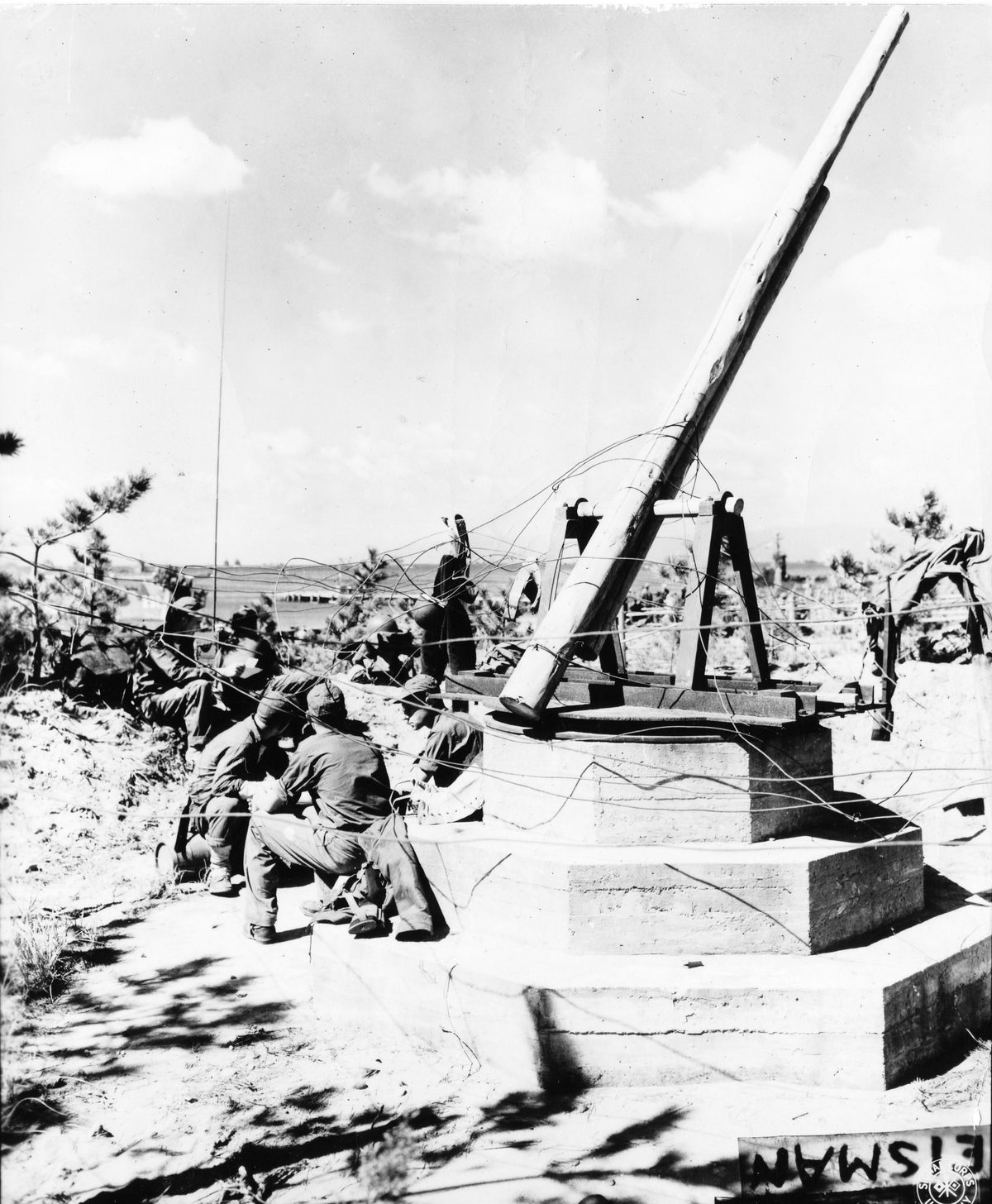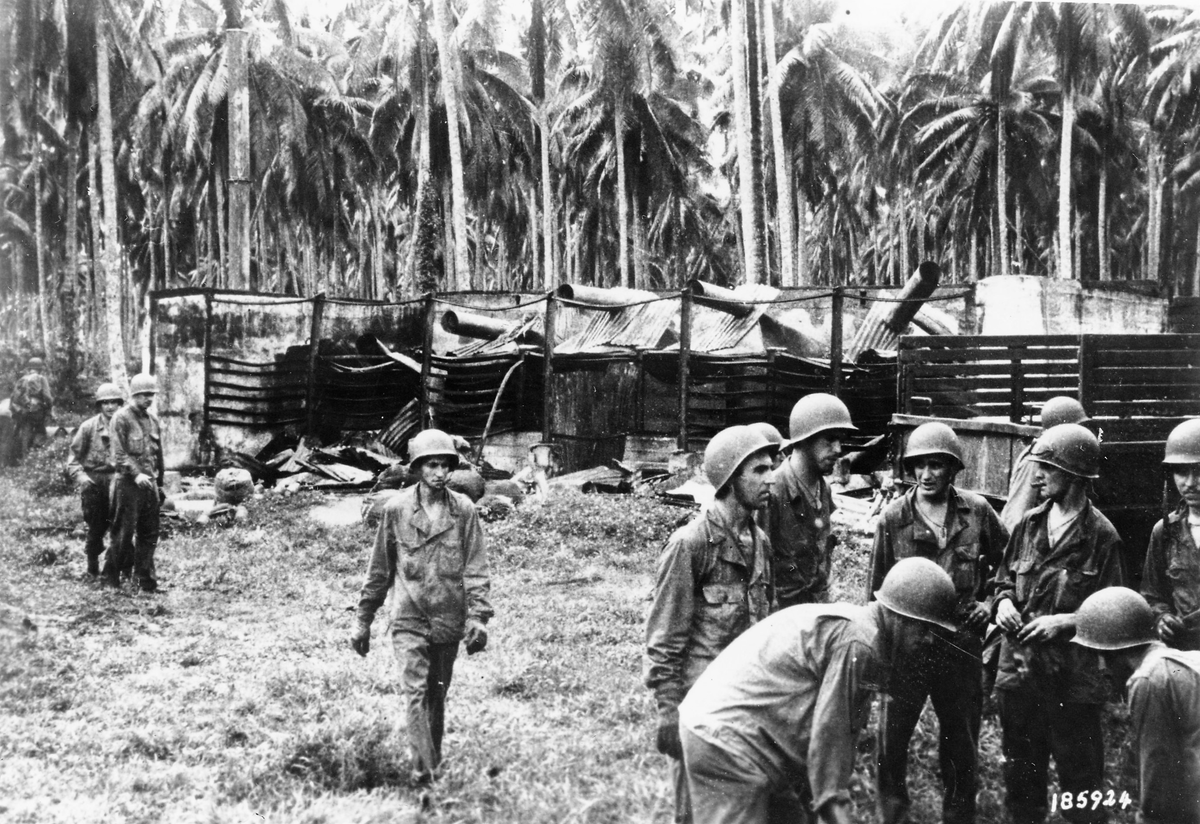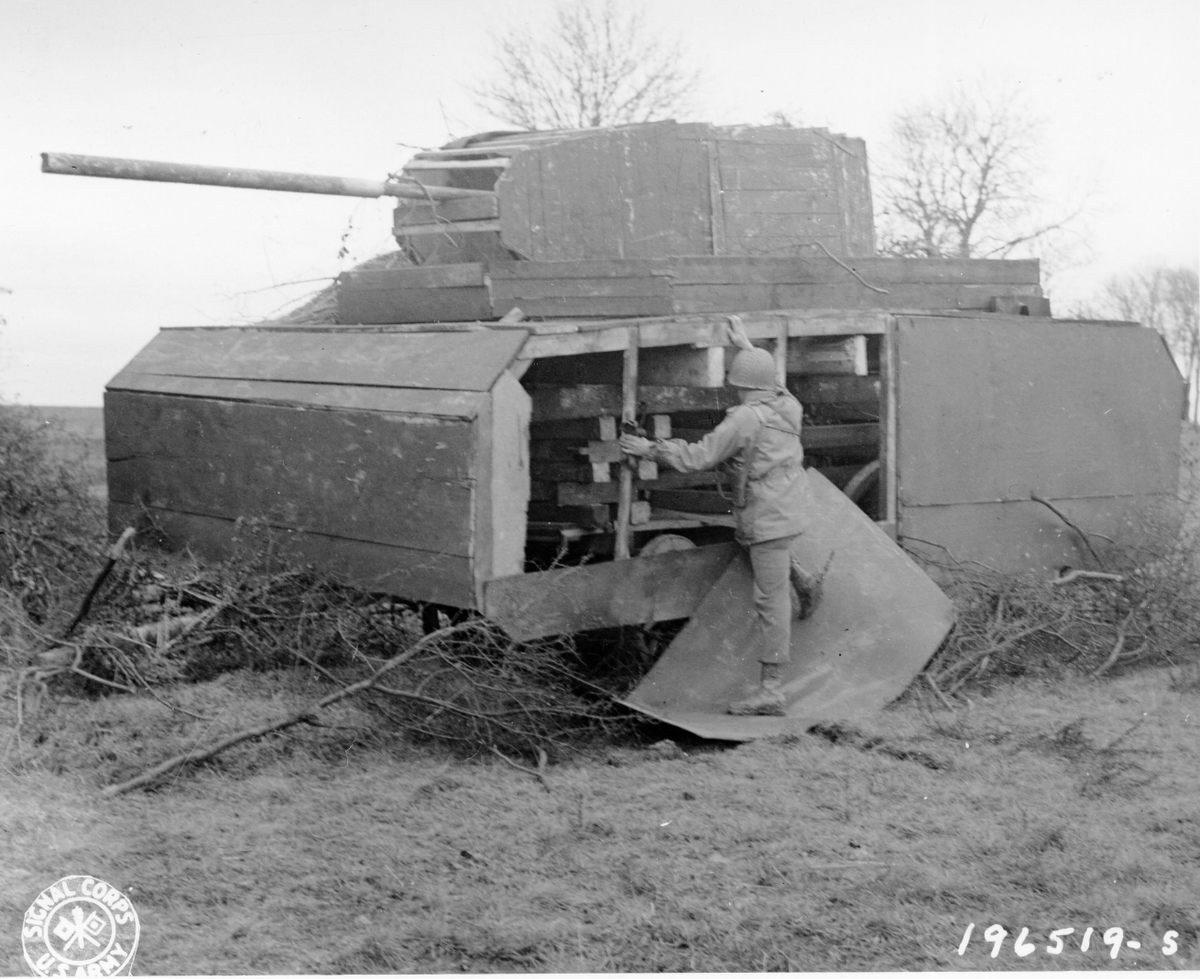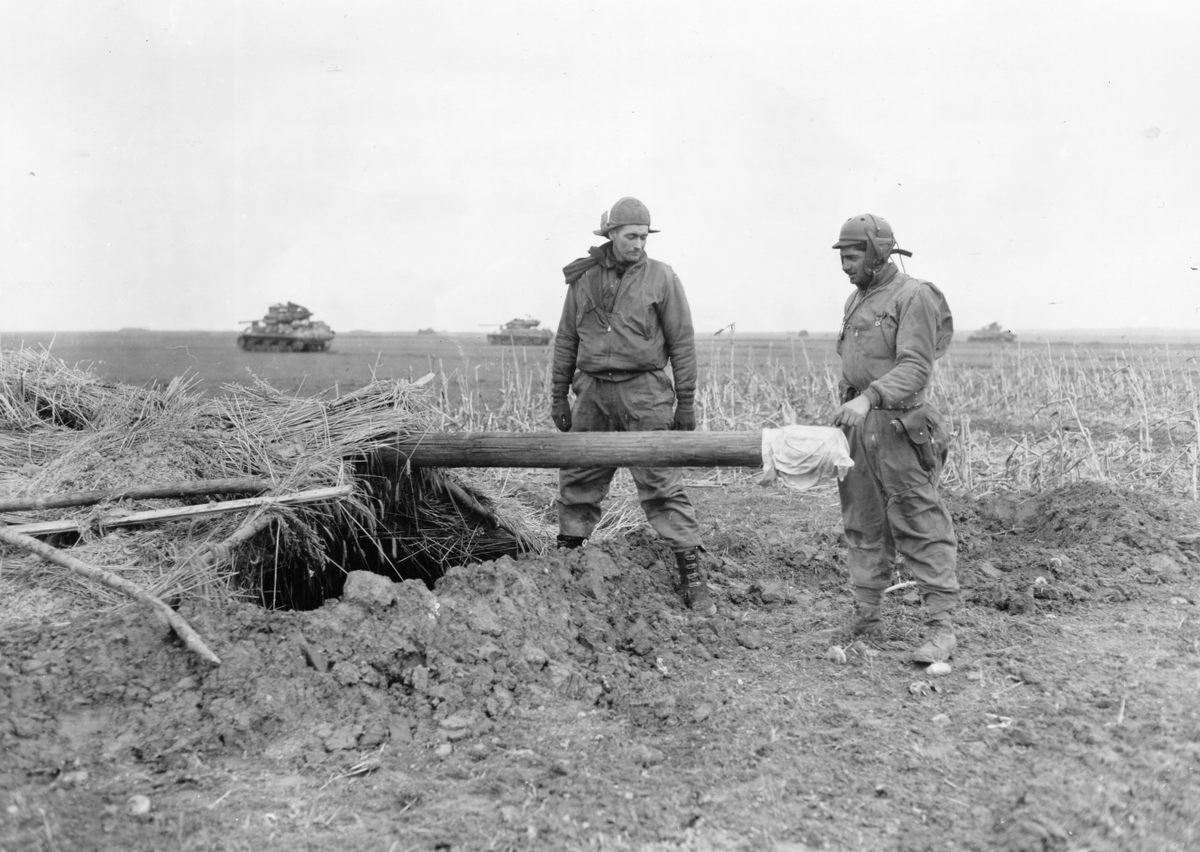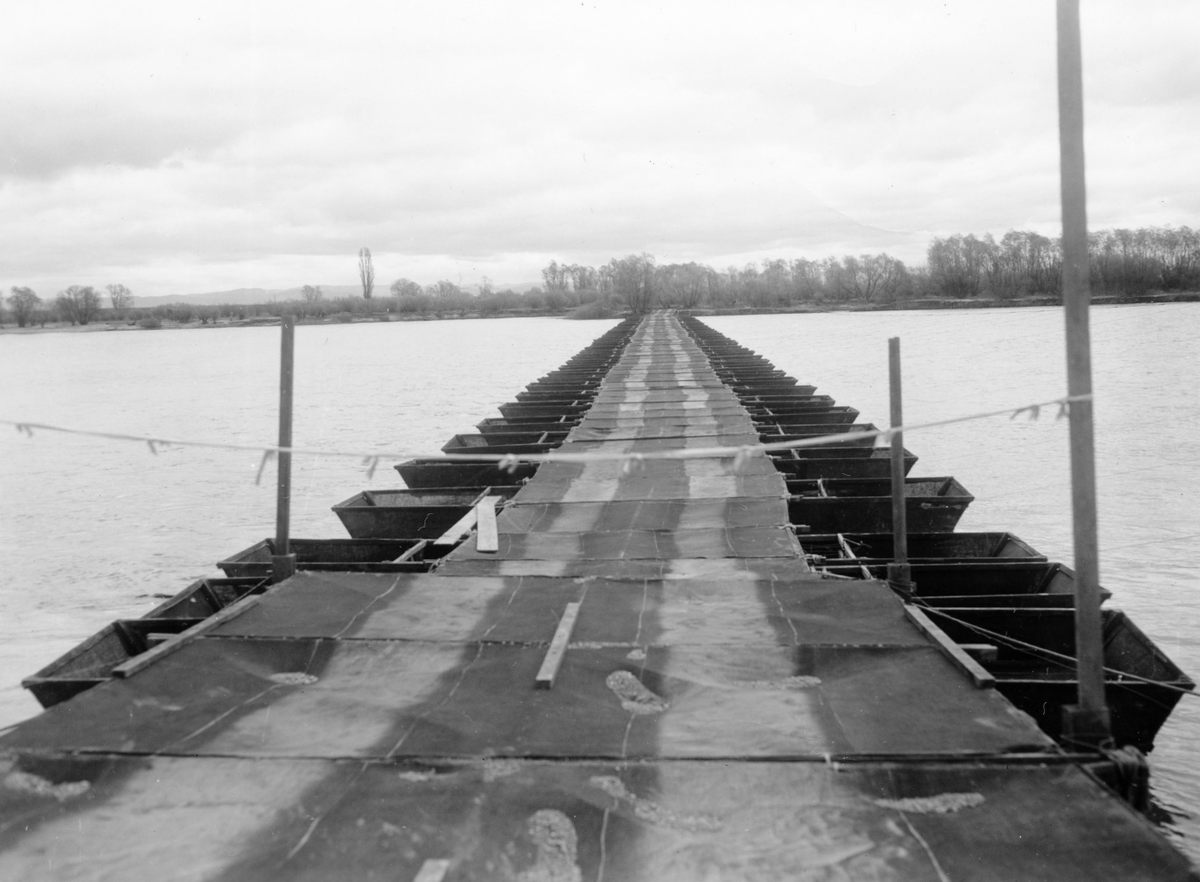 *Correction: An earlier version of this story misspelled a location in Italy. It is Forte dei Marmi, not Forte dei Maimi.