Keep Your Quarantine Garden Growing With These 8 Unique Seed Companies
Grow the plants tailored to your region, passion, or heritage.
When the reality of the pandemic hit, nearly a year ago, something unexpected happened: Americans began gardening. Alarmed by a possible breakdown in food supply chains, and inspired by wartime Victory Gardens and lockdown boredom, people across the country who never grew food before developed green thumbs.
For many pandemic gardeners—including me—the experience was a revelation. I watched as, on the windowsill of my apartment, roots unfolded, leaves unfurled, and small fruits swelled into ripeness. It was a persistent beam of light in the face of unceasing uncertainty. Petra Page-Mann, cofounder of Fruition Seeds, considers the impulse to cultivate a fundamental part of human history. It's a "latent 10,000-year relationship with plants, that's always been there in their blood," she says when I bring up the latest crop of pandemic gardeners.
One unintended result of this renewed interest in gardening, though, was a mad dash to buy seeds. Last year, when Gastro Obscura published its first guide to unique, small seed companies, many larger companies had stopped taking orders due to overwhelming demand. Since March 2020, "we have been selling like crazy," says Erika Wilkins, owner of the seed and home goods company Artie's Home. This year, luckily, seed companies are more prepared.
For the seasoned gardener or those embarking on their first growing season, these eight companies offer locally adapted and culturally specific seeds to add some variety to your plots. Most of these growers are committed to seed saving as a community practice—so as this growing season progresses, pass on the love by sharing your seeds.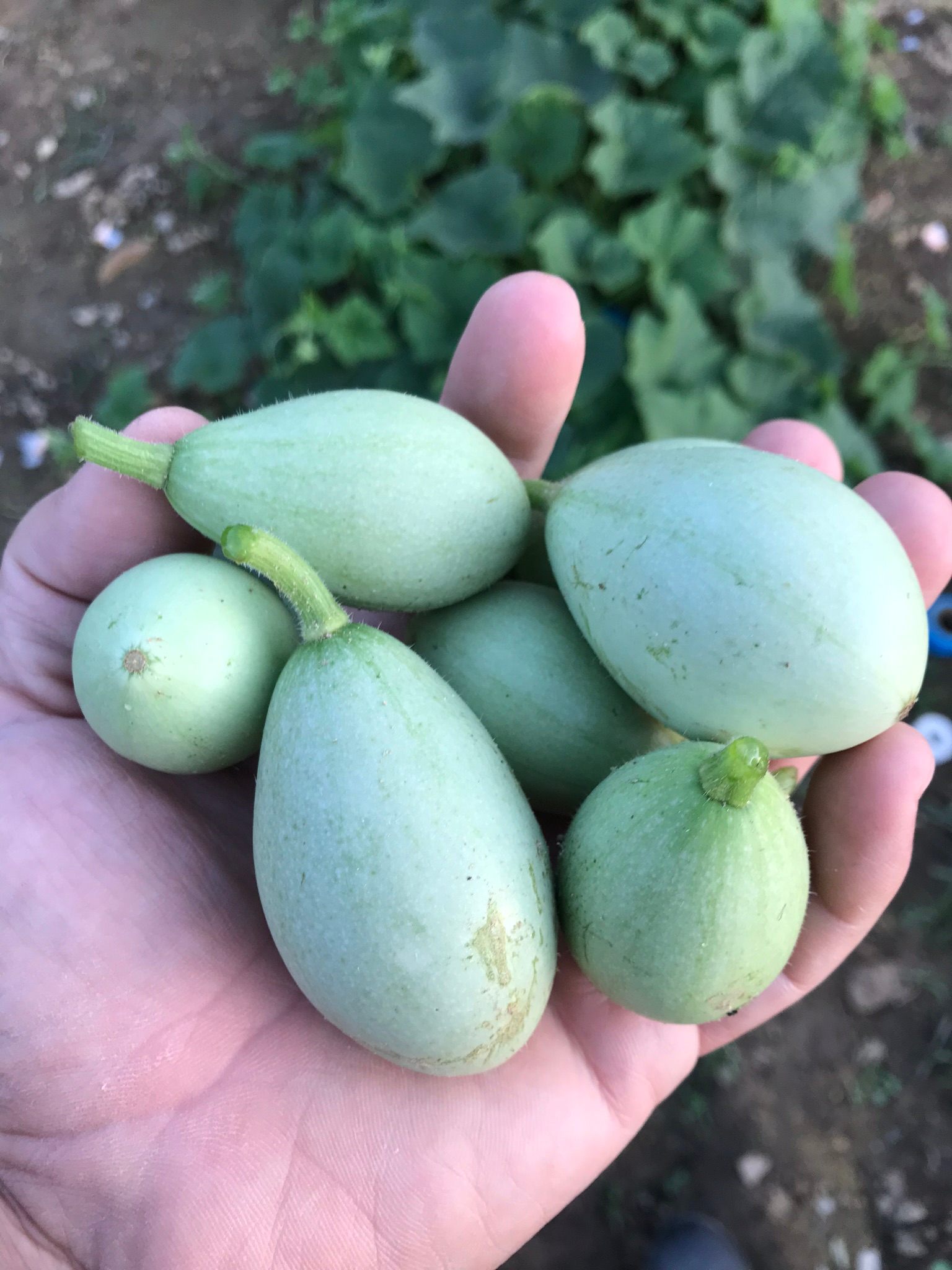 Masontown, West Virginia
When Mehmet Öztan came to the United States from Turkey to study engineering, he didn't predict that he would become an Appalachian farmer instead. Yet when he and his partner Amy Thompson began keeping a garden, the yearning to farm took over.
In 2012, he launched the ANATOHUM project, a collection of seeds from the Anatolian peninsula. "Our intention was not to start a business," Öztan says. "I was looking for seeds of my own culture and tradition to be able to make the recipes that I grew up with." But the project took root, and the next year, he gave up engineering to become a full-time farmer and seed saver.
Now, Öztan runs a farm in West Virginia, where he and Thompson grow heirloom Anatolian and Appalachian crops. He sourced many of the Anatolian varieties he sells from the USDA's germplasm collection, which contains a selection of Anatolian seeds collected by an American botanist in the 1930s and '40s. In a nod to his local region, Öztan also grows Appalachian varieties, such as Cindy's West Virginia tomato, which he describes as "one of the most delicious tomatoes I've ever grown."
One of Öztan's favorite Anatolian varieties is the Kars yumurtasi, a squash the shape of a chicken egg that originated in the Northeast Province of Kars. He found the seeds in the USDA collection, but had never seen or heard of the unique, egg-shaped plant; when he grew it, he discovered a tender little squash perfect for frying in olive oil.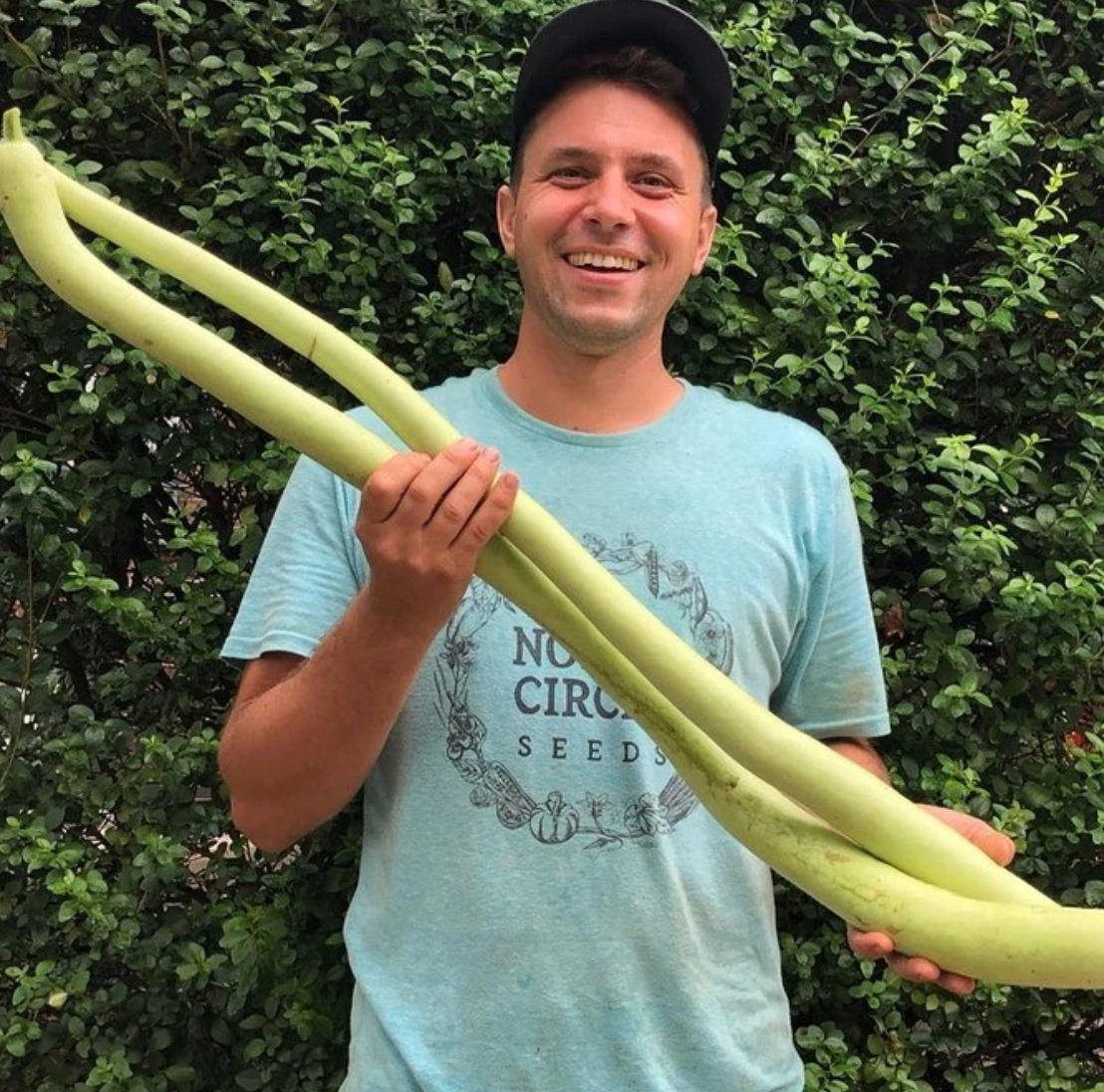 Philadelphia, Pennsylvania
Owen Taylor, cofounder of Truelove Seeds, spent the first 15 years of his career in the food justice movement, and it shows in the approach his company takes with distributing culturally significant seeds. Based in Philadelphia, Truelove works with a network of small farmers, including urban and community gardeners, to offer cultivars that are firmly rooted in their culinary and community context.
Search by culture on their website, and you'll find the African Diaspora collection, curated by his partner and cofounder Chris Bolden-Newsome, which includes callaloo, a West African amaranth beloved in the Caribbean. Search by grower, and you'll find Namu Farms, which specializes in Asian crops, like bae cho hyang, Korean licorice mint.
Taylor says the ability to preserve the connection of communities to their produce is the heart of seed saving. "It's cool to save the genetic material, but who better to preserve that than people for whom it's their taste of home?" he asks. For Taylor, who has Italian ancestry, that means growing San Marzano tomatoes and the massive, six-foot-long climbing cucuzza. Italian-Americans and lovers of The Sopranos will known this as the "googootz," a squash whose name is also a term of affectionate ridicule.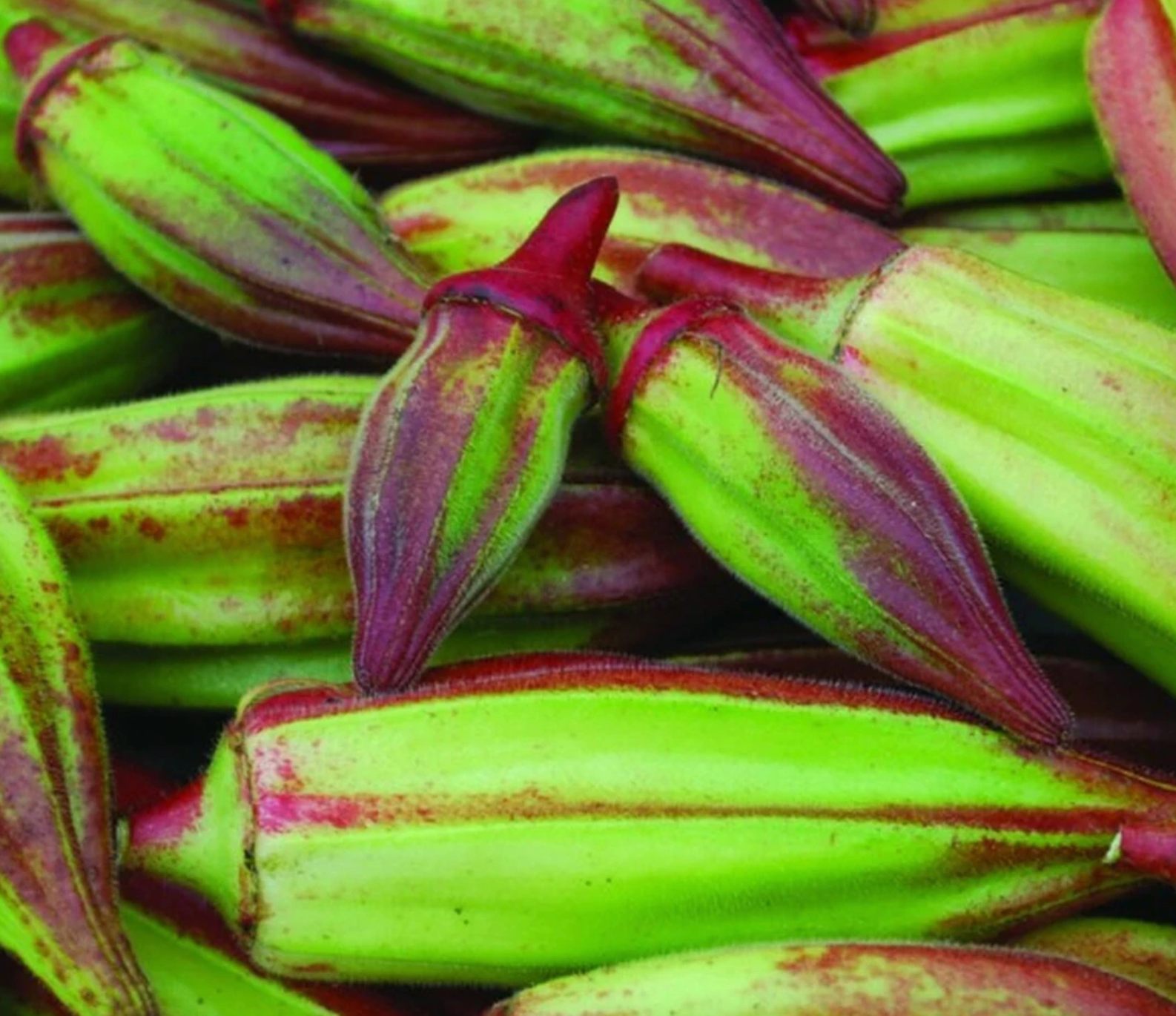 Plano, Texas
When Erika Wilkins's grandmother reached her late 50s, arthritis took away much of her dexterity. "I became her hands," says Wilkins, founder of Artie's Home, a home and gardening company based on her family's land. Her grandmother was a farmer and a talented chef who taught Wilkins how to cook and garden from an early age. "It's in my blood now," she says.
Today, Wilkins's company sells heirloom vegetables and fruits as part of the Artie's Home collection. Offerings include the salty-sweet Mexican gherkin, which looks like a miniature watermelon, and hill country red okra, a Texas heirloom. Wilkins says her commitment to self-sufficiency is a way of connecting to her African-American ancestors.
Wilkins's gardening skills came in handy in February 2021, when unusually cold weather shut down the grid across Texas. Despite the cold, she didn't lose any of her 1,200 seedlings, many of which are growing in her living room. In the past few weeks, Texans and Oklahomans spooked by the breakdown of infrastructure are ordering even more seeds. "We're just pushing people to self-sufficiency and trying to get them to grow," Wilkins says.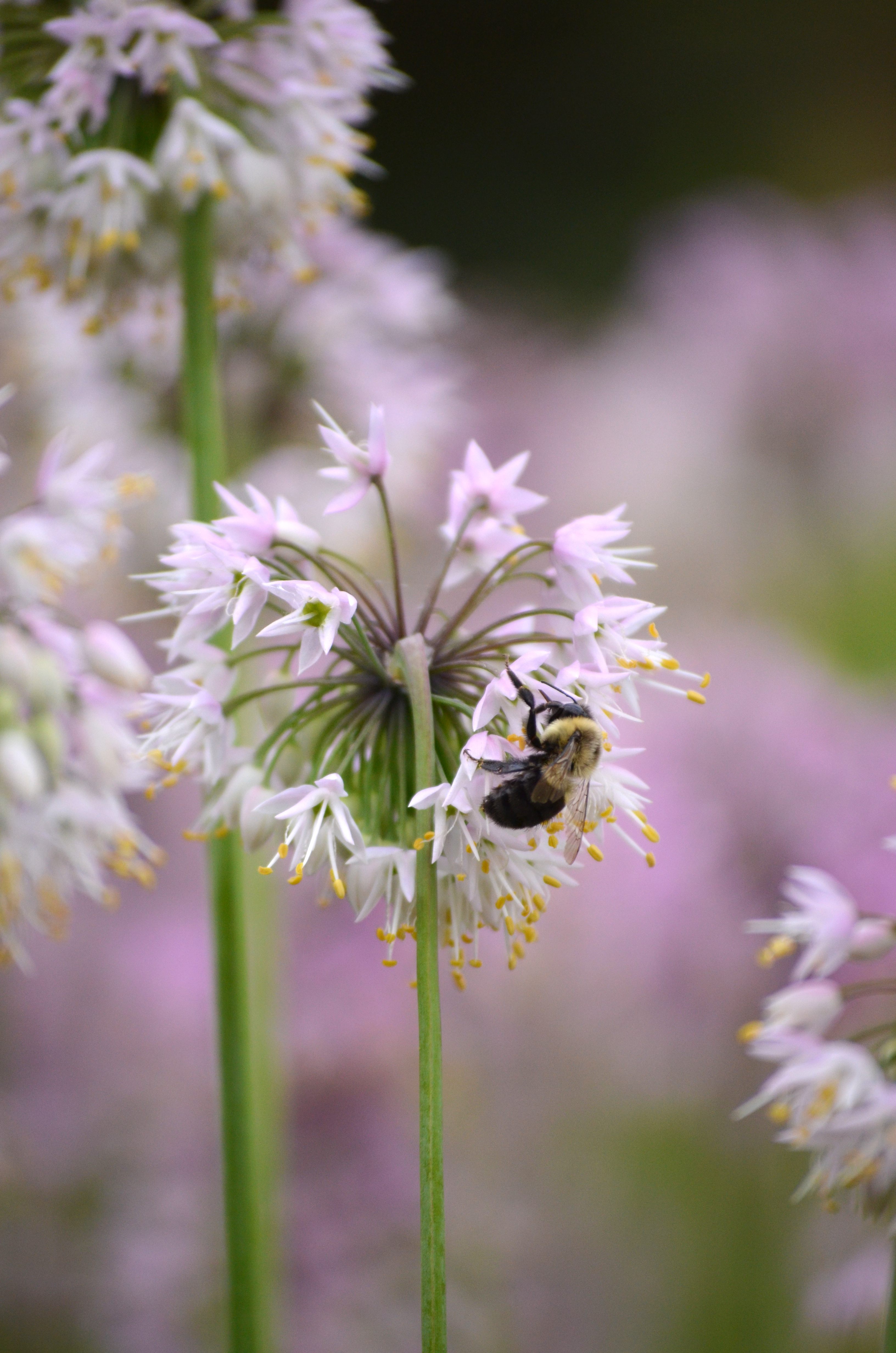 Winona, Minnesota
"You need pollinators for a good portion of food crops," says Becky Klukas-Brewer, director of marketing, sales, and service at Prairie Moon Nursery. "What better plants for pollinators than natives?" Prairie Moon was founded by Alan Wade, a "back-to-the-land hippy" advocate for prairie restoration, who sold native plants from his living room. Now, the company offers seeds of hundreds of species native to the American Midwest, in an effort to support pollinators and other at-risk inhabitants of local ecosystems.
Most of the company's offerings are not edible. But if you forage in the Prairie Moon catalogue, you will find the nodding onion, an edible allium; wild strawberries; and strawberry blite—an edible (in moderation; it carries a mild toxin) plant whose combination of spinach-like leaves and red berries has earned it the name "strawberry spinach." The company also carries ramps, whose rising culinary profile has led to over-harvesting in the wild, making cultivating it a good bet for eco-conscious foodies.
Maupin, Oregon
"We consider ourselves seed-keepers and co-sustainers of the seeds," Randy Woodley wrote to me in an email. Woodley and his wife, Edith, founded Eloheh Seeds as part of the Eloheh Indigenous Center for Earth Justice, a nonprofit teaching farm dedicated to native agriculture. Recognized as a Cherokee descendent by the United Keetoowah Band of Cherokee Indians, Woodley is a seed-keeper, spiritual leader, and professor of faith and culture at Portland Seminary.
"One aspect of our seed-keeping vision, besides preservation, is to decolonize the seeds," Woodley says. Many heirlooms that originate in the U.S. are actually indigenous crops that white settlers have appropriated and given English names. This "robs the seed of justice and their relationship to the original seed-keepers," says Woodley.
The Woodleys have been researching the origins of some of the varieties they offer, such as the Blue Carib Squash, which settler North Americans dubbed the Hubbard, and the Prima Olmec tomato, grown by Thomas Jefferson at Monticello. One of Woodley's personal favorite varieties is the Giti-Okosomin Winter Squash, a mammoth indigenous North American fruit that tastes like a cross between a pumpkin and sweet potato. The Woodleys also have special seed offers for indigenous North American growers.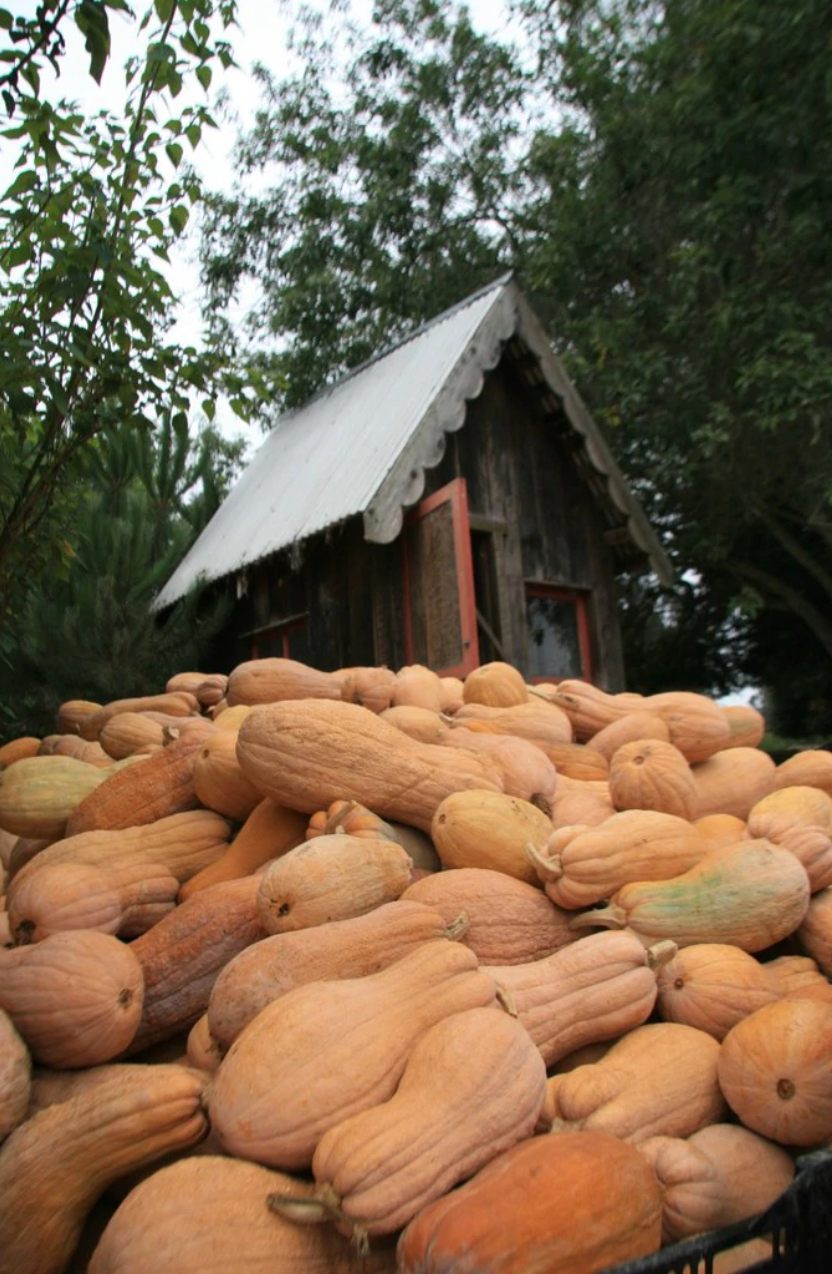 Lawrence, Kansas
Franchi Seeds, founded in 1738 and still owned by the Franchi family, is one of the oldest and largest seed companies in Europe. Seeds From Italy, its American distributor, is more of a mom-and-pop operation. "I've got a garden in my house where we grow maybe 10 or 15 varieties a year, and my mom grows 20 or 30 things a year," says Will Nagengast, who works at the company and whose mother, Lynn Byczynski, owns it.
Nagengast estimates that half of their clientele have a heritage connection to Italy, while half are aficionados of rare heirlooms. Some of the company's most nostalgic offerings include cardoons, a spiny artichoke relative; cucuzza; and many different kinds of broccoli rabe. Nagengast's favorite is a butternut squash, the rugosa, that he says is delicious as a ravioli filling.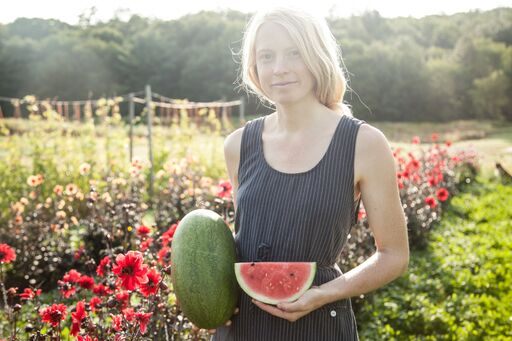 Naples, New York
Petra Page-Mann, the founder of Fruition Seeds, grew up in the Finger Lakes region of upstate New York, where her father taught her how to save seeds. "I didn't think much of it: If you sow seeds, you save them," she says. As an adult, however, she realized that seed-saving was an increasingly rare art, and that most commercially available seeds weren't tailored to the shorter growing seasons of upstate New York.
In 2012, she and her partner Matthew founded Fruition Seeds to fill this gap. Their website's What to Plant Now feature offers a regionally specific guide to the rhythms of colder climates.
Page-Mann's message to new growers is simple: Don't limit what you think you can grow because of your climate. Instead, find the seeds that are suited to where you live. "Don't think that we can't grow watermelon here," she says of upstate New York. One of her favorite Fruition seeds is the August ambrosia watermelon, which she helped develop in partnership with Cornell University. It's a "Finger Lake heirloom of tomorrow," and the star of the farm's yearly watermelon party.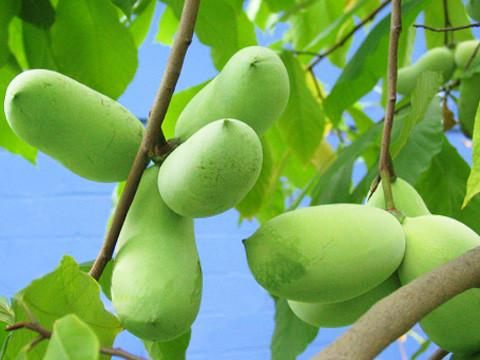 Ann Arbor, Michigan
If you live in the American east or midwest, and you haven't heard of the pawpaw, today is your lucky day. The sweet, elusive fruit, whose glossy green leaves and mango-meets-banana flavor are surprisingly tropical for the region, are a fleeting pleasure for those who know where to find them in the glades of local woods or the occasional farmer's market.
Nature & Nurture carries pawpaw seeds, part of their Ark of Taste collection, a collaboration with Slow Food, a global agricultural biodiversity nonprofit that supports heirloom foods and local crops. The Ark of Taste is an effort to revive heirloom foods at risk of disappearance, such as the Sheboygan tomato, grown by Lithuanian immigrants in Wisconsin since the early 1900s, and Aunt Molly's ground cherry, which was brought from Poland to the U.S. in 1837. Both are available on the Nature & Nurture website.
More broadly, Nature & Nurture's offerings focus on heirlooms adapted to the Upper Midwest. Farm manager Michael Lordon says his personal favorites include the Early Detroit tomato, whose seeds Nature & Nurture obtained from the USDA seedbank, and the Grand Rapids lettuce, which can provide fresh greens throughout the entirety of a midwestern winter.
Gastro Obscura covers the world's most wondrous food and drink.
Sign up for our email, delivered twice a week.