22 Creative Souvenir Collections That Will Inspire You to Start Your Own
How do you make your travel tangible?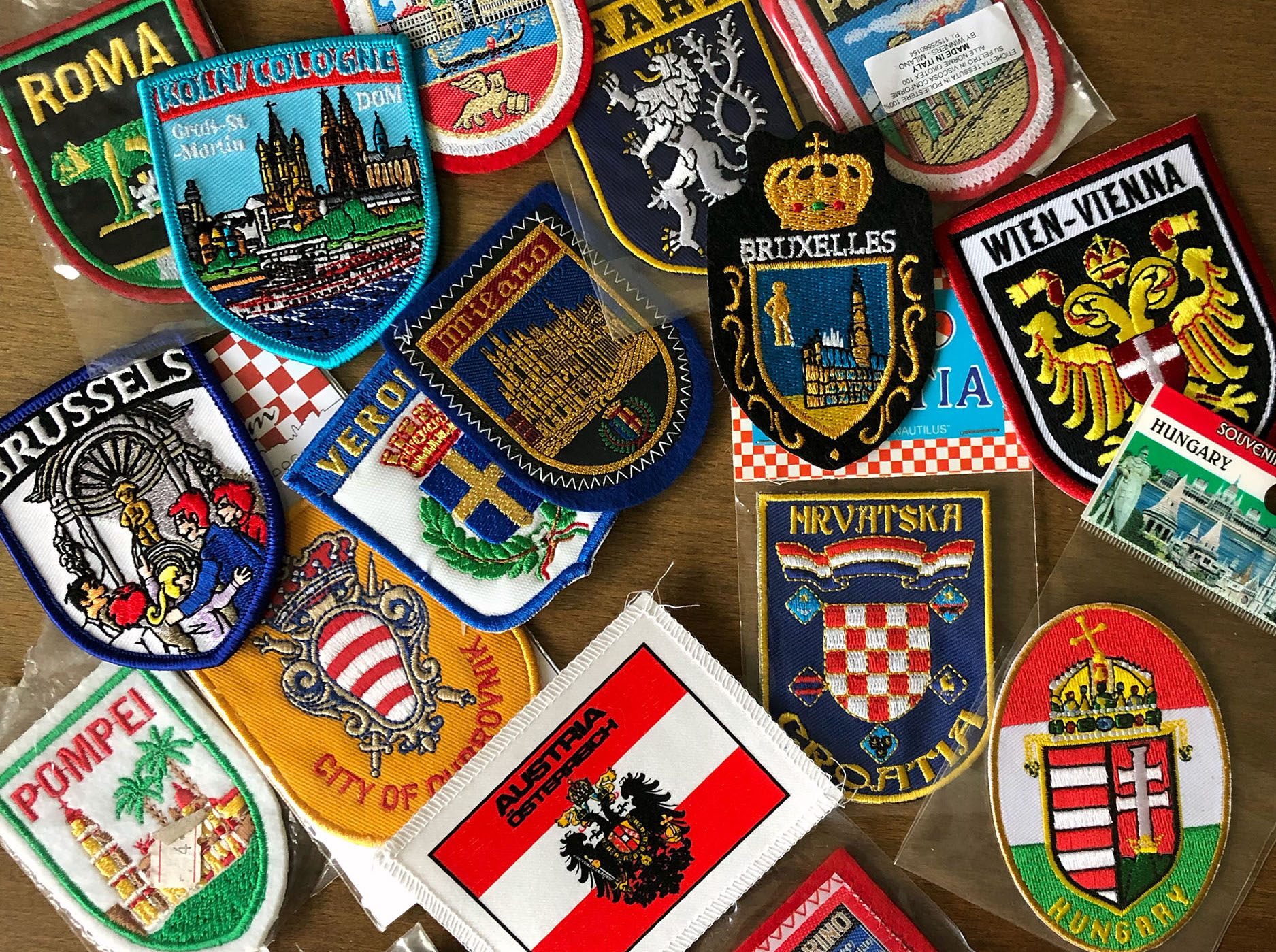 There is something undeniably appealing about amassing a collection of items to represent your travels and adventures. And the best part about souvenir collections is they can take just about any form, from one-of-a-kind postcards to literal bags of sand. Recently we asked Atlas Obscura readers over in our Community forums to show us their collections of travel souvenirs, and the responses we got back were as singular and wonderful as the journeys that inspired them.
Check out a collection of some of our favorite… collections below, and if you've got a souvenir collection of your own that you'd like to share, head over to our forums and keep the conversation going. There's no better time than now to get inspired.
---
Lapel Pins
"Much smaller and more easily transportable than magnets (which I'm not that fond of anyway), plus they look cool adorning my usual travel backpack. Although after 47 countries in the past 10 years or so, each with multiple cities represented, I had to take them down due to sheer weight." — Mojave
---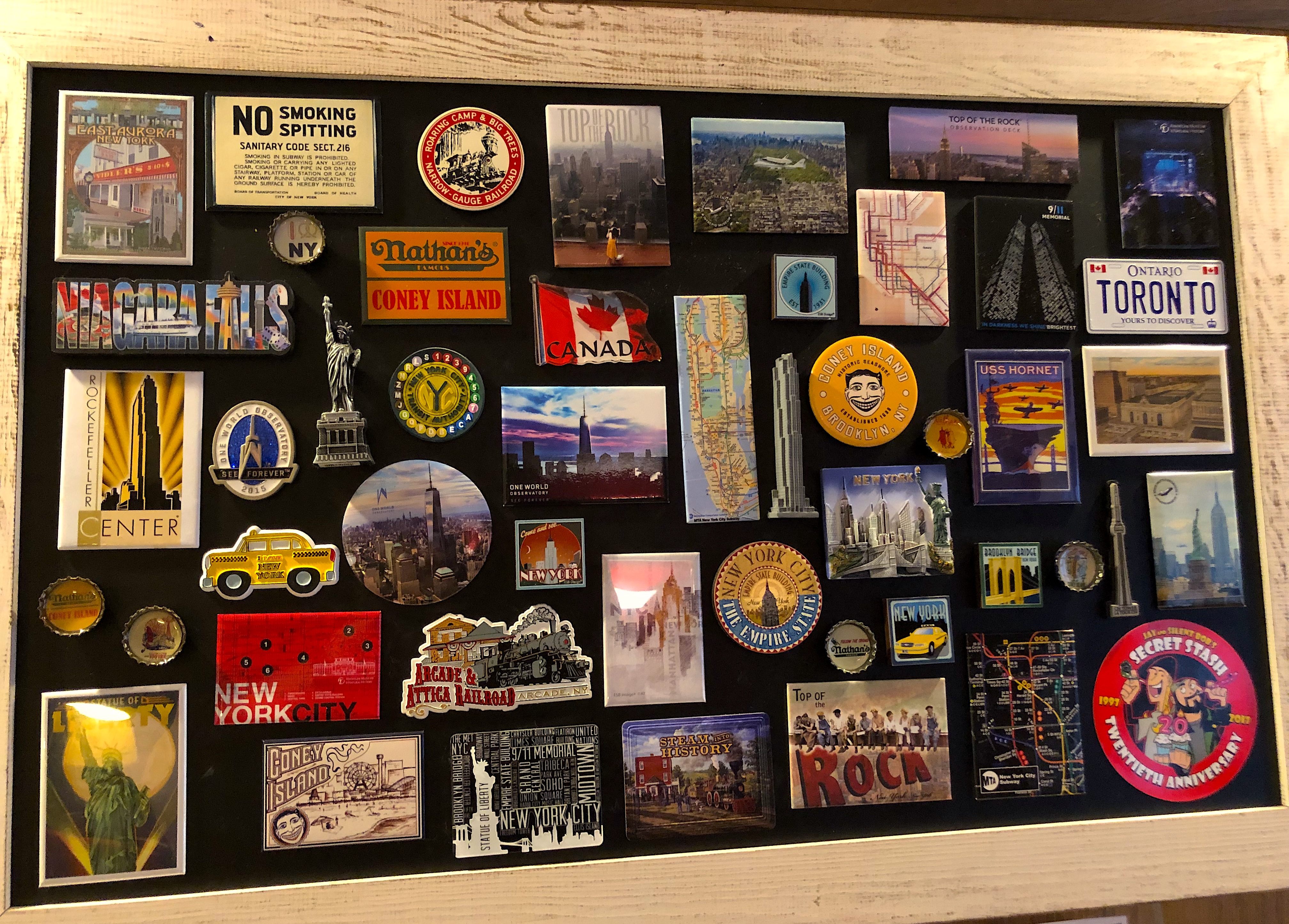 Refrigerator Magnets
"My husband came up with the idea to buy magnet boards and hang them to display above our counter seats. We've gotten a lot of compliments on them." — mowsquaz
---
Tea Towels
"They're not too expensive, won't break, have multiple uses, and make me smile when I pull them out of a drawer. And there's a certain charm to when they start to get worn a bit." — bumblebarb
---
Rocks
"I brought one the size of an ostrich egg home from Iceland. Customs guy commented that my luggage was so heavy, it felt like rocks were inside. I replied, 'There are.'" — LislausOhio
---
Spoon Rests
"Tacky spoon rests. They are displayed in my kitchen as the International Tacky Spoon Rest Museum." — laurabroberts
---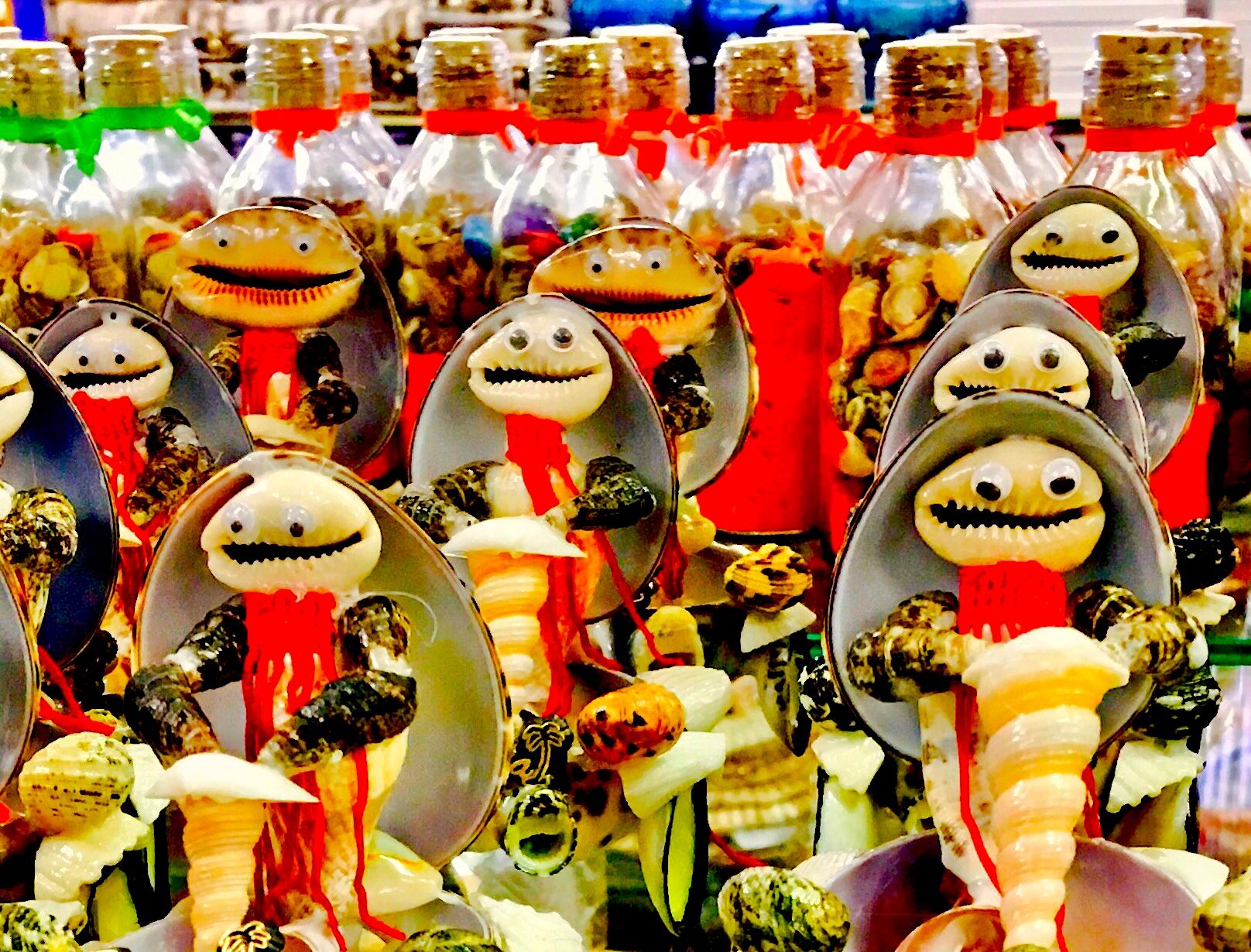 Floridiana
"I collect Floridiana, both physical and photographic. There's something irresistible and utterly nostalgic about traveling up and down the East Coast to Florida. Ever since I was small I've loved the deliciously indescribable feeling of stopping at kitschy roadside truck stop souvenir shops, especially those located south of the border. I mean, who can resist bubblegum 'oranges,' praline candy, and shell jewelry?" — jenniferrfields
---
Patches
"I try to always get a patch from the country and city. We were putting them on our bags, but I think we will be replacing them in the not-too-distant future so I have been holding off until we figure that out. My husband likes the city ones, I like the country ones." — SaintUrsula
---
Sand
"I've always loved the ocean and the beaches that come with them. Forty years ago my career allowed me to travel extensively and I began to collect a few ounces of beach sand from shorelines in North and South America, the Atlantic, Indian, and Pacific Oceans, Europe, etc. Each is kept in carefully labeled small bottles with the name and location of each beach. Last count there are 264. From the black of Martinique and the Azores to the pink of Bermuda, and the white of the Seychelles, they never fail to bring back fond memories. The whitest is technically not sand, but fine powdery coral dust from the Bahamas. I must confess that the rarest is likely from the Galapagos Islands where you're forbidden to touch or take anything. I couldn't resist pushing some of the beach into my boat shoes and retrieving it when I was ashore back in Chile." — wilkeskennedy
---
Wine and Beer
"We used to travel for business and trade shows for the wine industry. Now retired, we travel for wine and beer. The collection started as giveaways from vendors. Now we buy meaningful ones for ourselves. Each brings back memories. A small mom and pop winery in Tuscany, or old caves in France. The board they are attached to came from an Oregon scrap pile. Some are unique, but many are average. We're off to Eastern Europe this year for more." — CAwinediva
---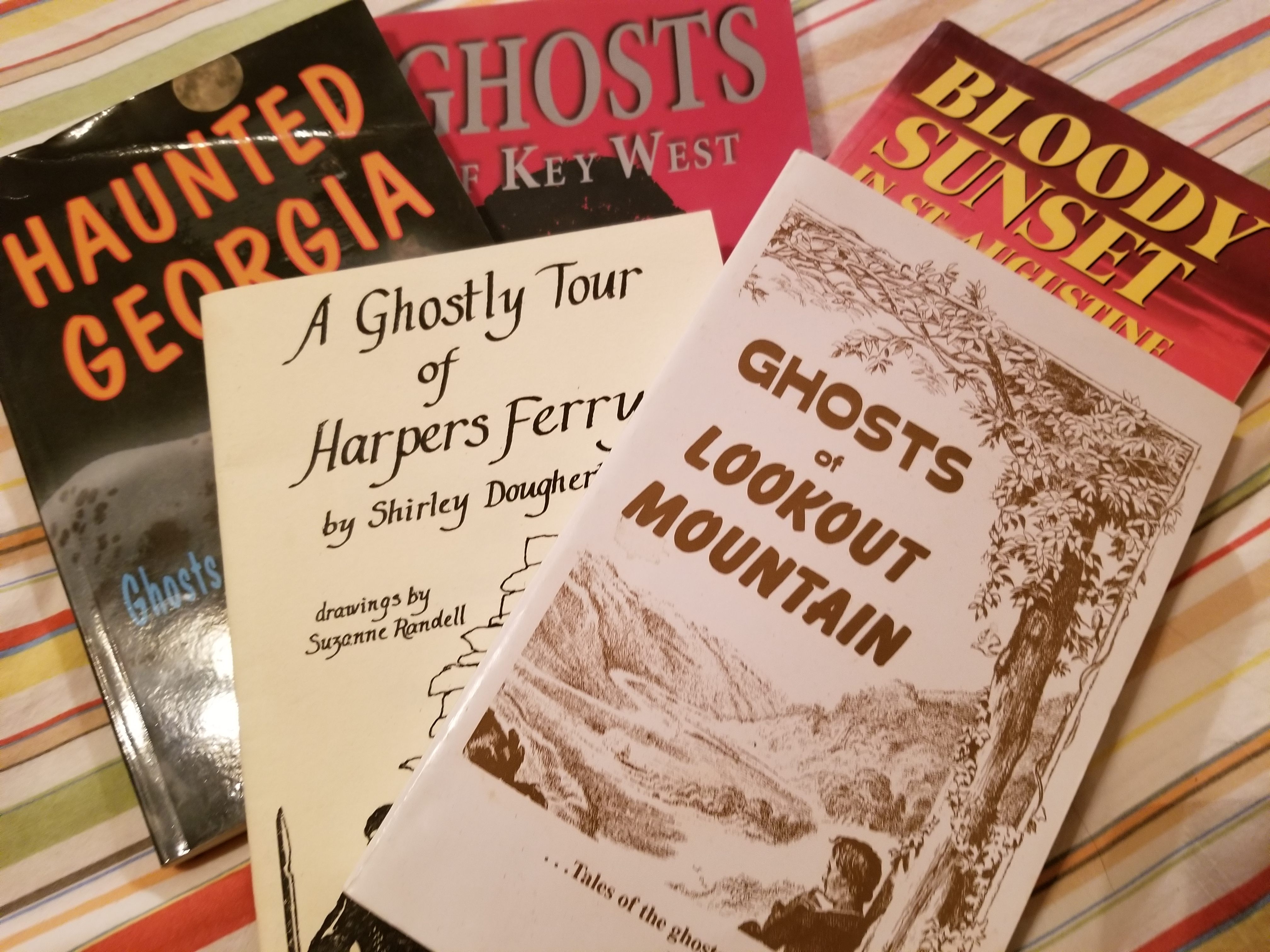 Ghost Stories
"I like to pick up books of local ghost stories. I usually luck out and find a copy signed by the author, since they often live in the area." — Ssshannon
---
Plates
"I have a collection of about 40 blue and white plates that I've accumulated during my travels. They are from Spain, Portugal, Sweden, Denmark, Turkey, Hungary, Russia, and England. Obviously, there are a few duplicates. They are hanging on my dining room wall, which is red, and make a striking display." — sangazure1
---
More Patches
"We collect patches, as well. Years ago I found some very large, velvet, decorative pillow shams (with pillows) in the 'scratch and dent' section at IKEA. They had a few dings, but those were quickly hidden. Once I had enough patches to arrange, I sewed them to one side. I hand-stitched them using matching floss. Now I'm working on the other side. As we collect them, the patches-in-waiting are stashed in a baggie inside the case." — Liza_D
---
Postcards
"I have been collecting postcards for 55 years. My collection began with postcards that friends and family picked up as souvenirs, and I started to add cards from my own travels as I grew up. Now my vacation is not complete unless I come back with at least 100 postcards!" — jbenefraim
---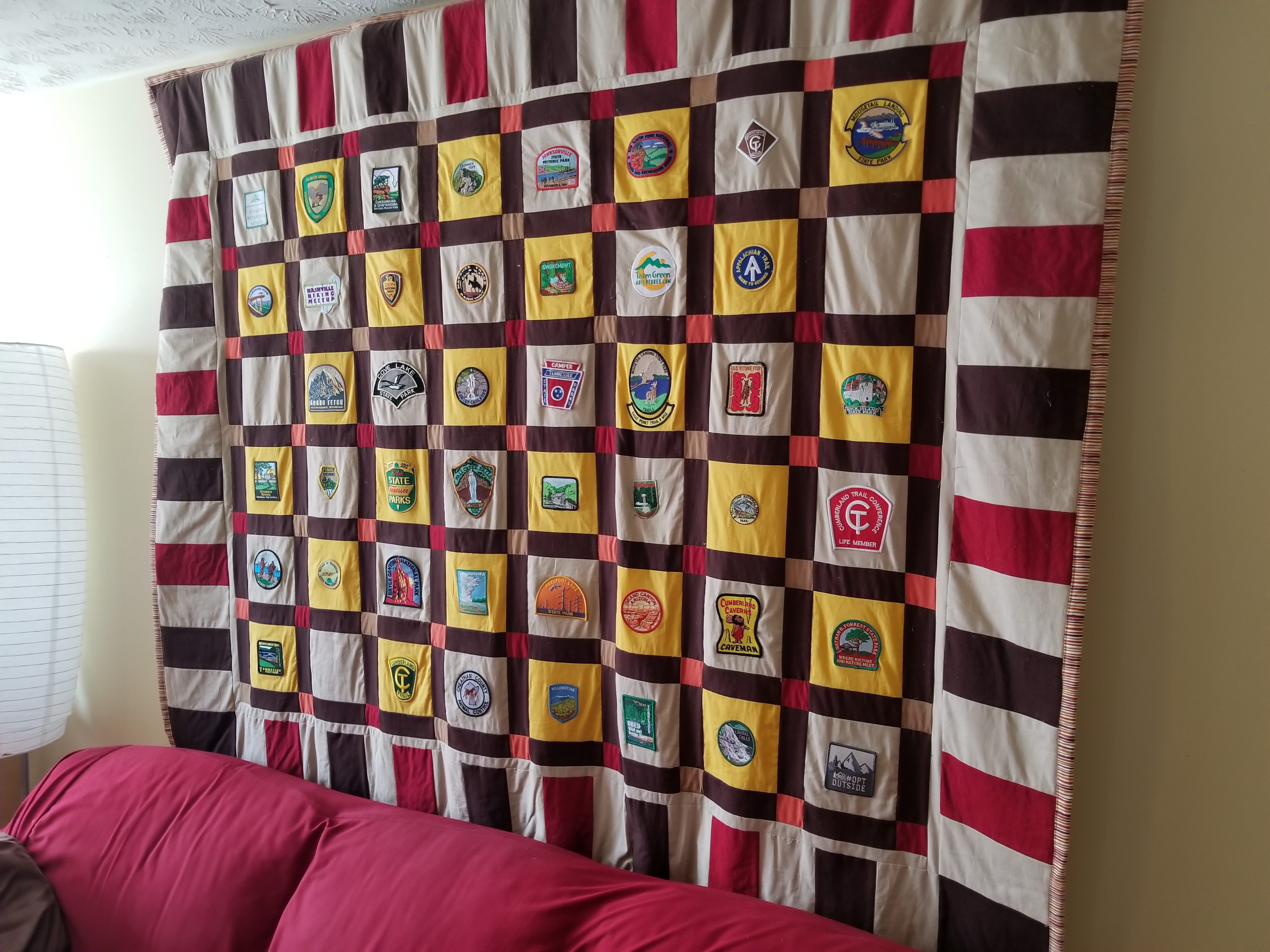 Seriously, Patches
"I collect hiking and camping related patches and have been sewing them on a custom Etsy quilt I designed, for about six years." — kelstew
---
Miniature Buildings
"Since I was 5, I've collected souvenir buildings from every place I've been. Getting a model of the buildings or monuments I've visited helps me remember what I did on that vacation or even exploring that certain place. Over the years, it has grown into quite a large city, and sometimes family or friends have gotten me buildings from their travels as well" — smcmahon303
---
Christmas Ornaments
"We collect Christmas ornaments. The kitschier and more representative of the place the better. We have one from everywhere we have gone and every year at Christmas it's fun to remember our trips while decorating the tree." — hzav
---
Masks
"I've been collecting masks for some time, from all over the planet. They reveal so much about a culture, either by what they try to hide, what the wearer attempts to be seen as, or accomplish. I have around 50 so far." — eugeneevon
---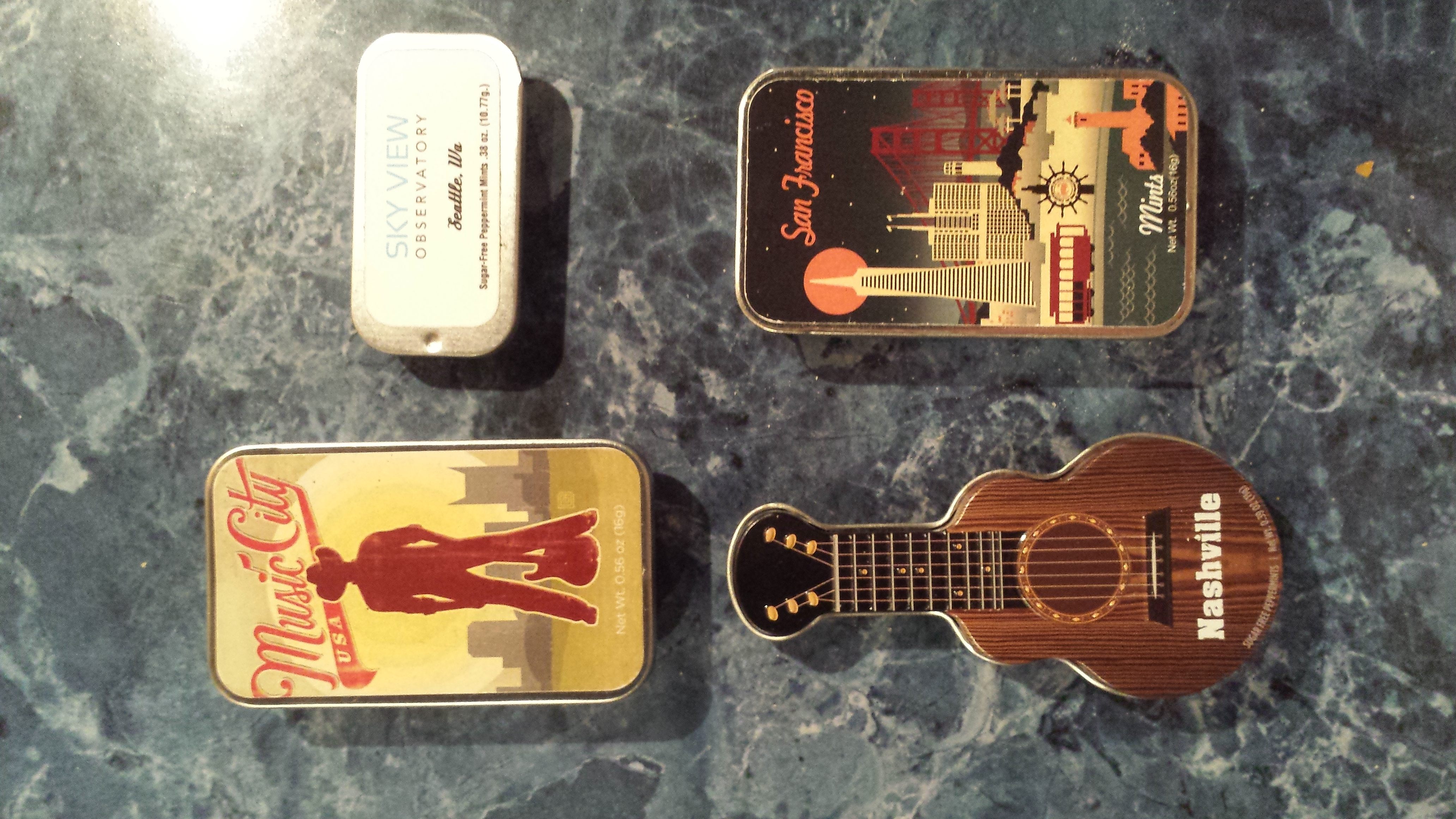 Mint Tins
"It's a new thing I've started (and I'm in the process of moving, so a few more are already packed away), but I love that it's a small, practical, and reusable option to remember a vacation! Also, I'm a sucker for miniature things!" — mmstrick
---
Honey
"I collect honey from places I've been. I have 30+ jars from Delaware to Hawaii to Kilimanjaro. As you might expect, the more far-flung honeys last a long time." — alexnova
---
Charms
"Wow this was fun reading what others collect in their travels… I love that I am not alone! Zip forward in time into the 2000s and I am divorced, kids grown up, and traveling again, and I thought I wanted to bring something home from trips that was not too hard to find, not heavy (weight is always a consideration). Silver charms were the answer, so I continued to buy them but an intervention was required as the collection outgrew my bracelet. I moved all my charms over to a silver necklace that I place each charm on a link. I love it and when I wear it, it's always a conversation starter. They are all so unique and create a vivid memory of all the places I have been and I love it." — deniseishere
---
Bits of Nature
"Depending on the journey: I like to collect natural items from the shoreline vs. manufactured items. The latest additions were smooth river stones from a lake in the Otago region of the South Island of New Zealand, an abalone shell from a river running through a coastal winery in the Marlborough region, and smaller clam and mussel shells from the North Island, with a sprinkle of black iron sand from the beach where The Piano was filmed. They keep me connected to the place as well as the memories of the hiking, wine tasting, birdwatching, and other activities from those areas." — SanDiegObscura
---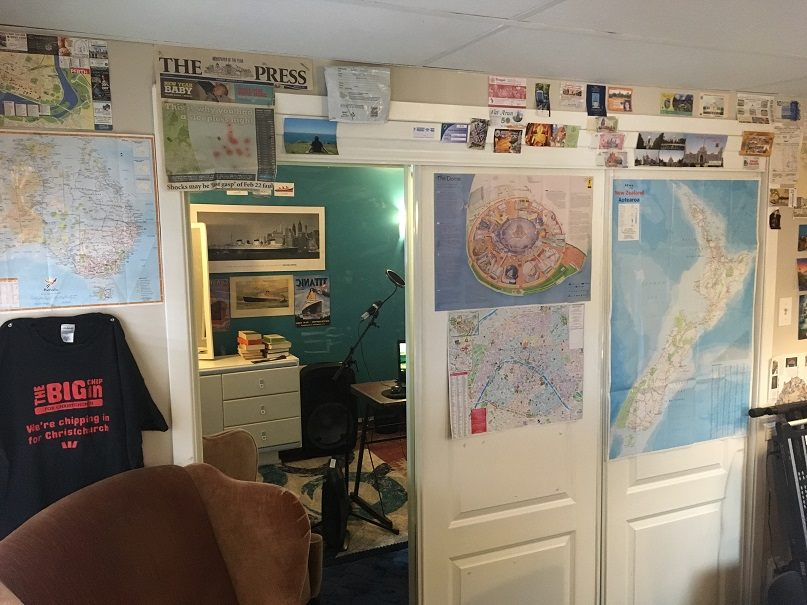 Tickets and Maps
"I try and save admission tickets and maps, especially for museums and attractions. I've been setting up my home office and can finally pull everything out of the boxes and Ziploc bags, some are memories from 20 years ago. So great to see them again." — Fly_Ted
Responses have been edited for length and clarity.